Features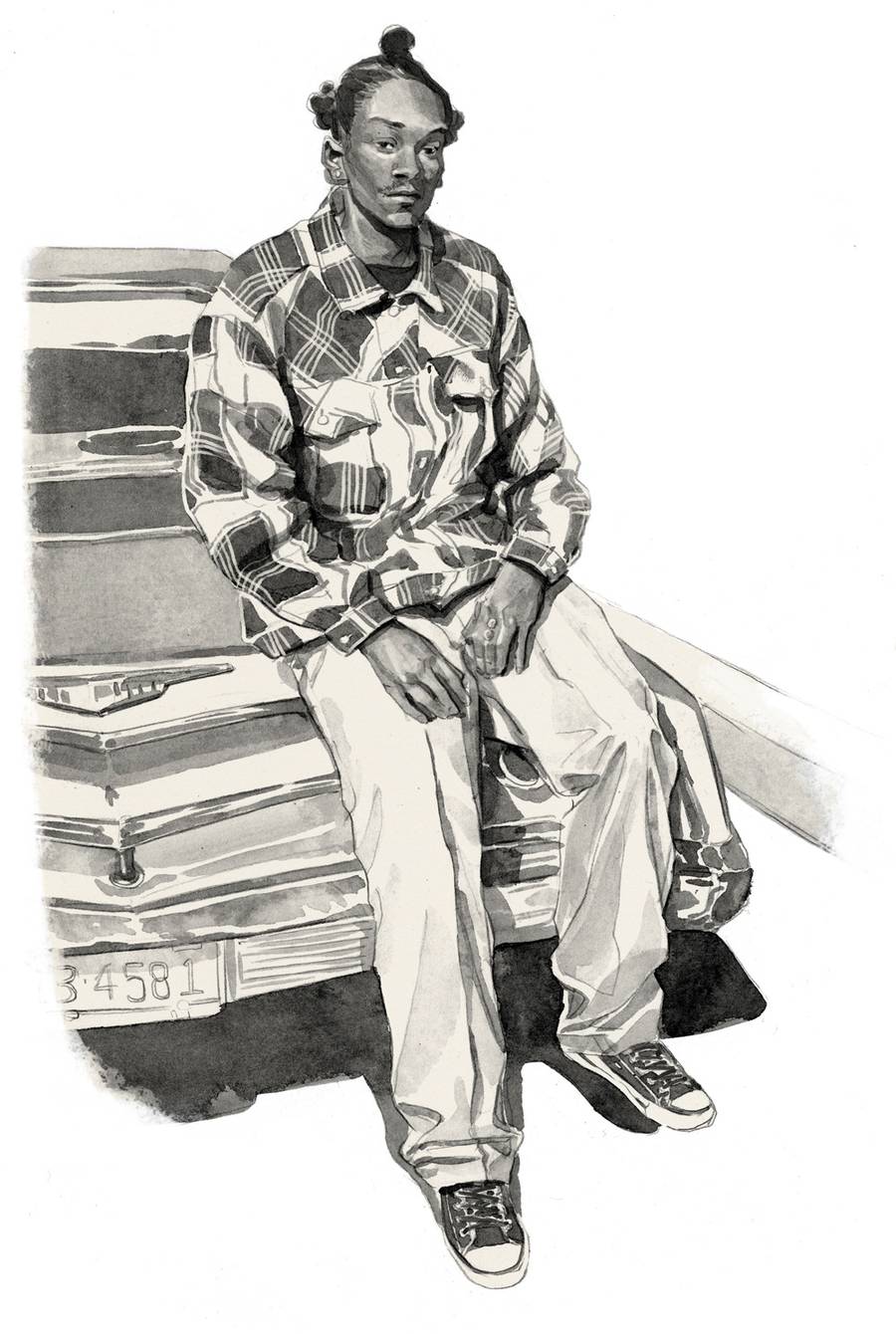 WEST COAST HIP HOP AND GANG CULTURE
LA 1988. The strained vocals of 'Fuckin with me cause I'm a teenager, with a little bit of gold and a pager' punch the air. A bright apple-red convertible struggles not to implode under the weight of a speaker-shattering rendition of NWA's Fuck The Police.
Fast Forward to the same LA strip,1992. A chair takes flight and body slams through a shop window. Half a second earlier it was in the hands of a portly man in baggy black jeans, a white t-shirt and an LA Dodgers snapback. We're four days into the LA Riots - mobs of upset individuals reacting to 6 police officers beating an unarmed black man. Young black people were angry and hip-hop was their loud and proud soundtrack. Labelled as 'gangsta rap', many would argue it was merely reality-based angst. Disenfranchised young people writing poems about how they live, eat, sleep and breathe. The fashion: check shirts, Chuck Taylors, chains and chinos; the attitude - marginalized, hungry and ferocious. Dre's The Chronic had classic tracks depicting the LA riots; it's arguably one of the top five albums of all time. Solidifying Dre's pulsating G Funk production, it introduced the world to a young style icon called Snoop Doggy Dog. A slim, lethargically cool cartoon pimp with a cigarette-slim frame and one of the most recognizable voices in hip-hop. Less culturally aware than West Coast luminaries such as Ice Cube and NWA, Snoop more than made up for it with oodles of charisma and relentless rhymes about weed, money and women.
SNOOP DOGG STYLE
Hip Hop Workwear
LAID BACK AND EFFORTLESS, SNOOP FAVOURED OVERSIZED SILHOUETTES. HIS EARLY '90S WARDROBE CONSISTED OF CHECK SHIRTS, CHINOS AND WORKWEAR, PAIRED WITH JEWELLERY, US SPORTS APPAREL AND BANDANA PRINTS.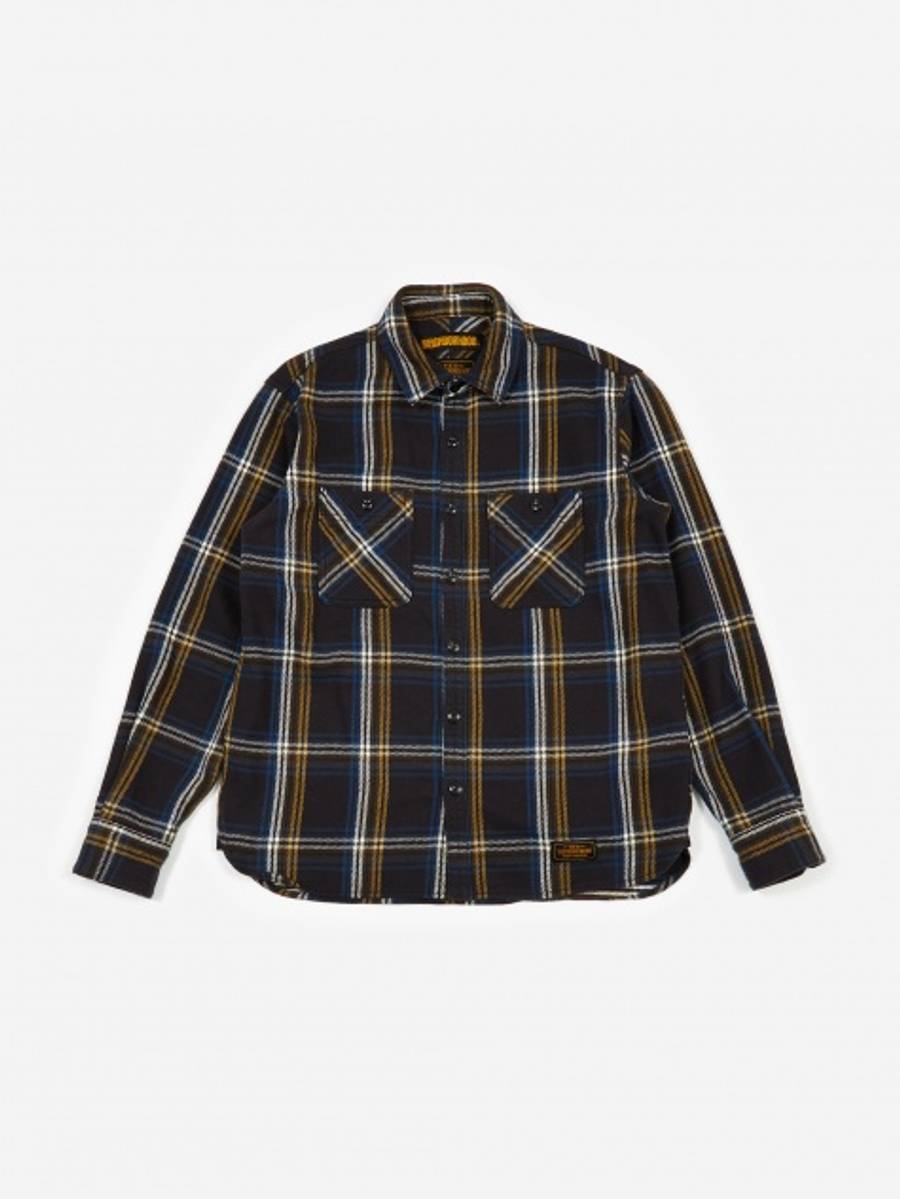 Neighborhood - Longsleeve Lumbers / C-Shirt
Neighborhood - Longsleeve Lumbers / C-Shirt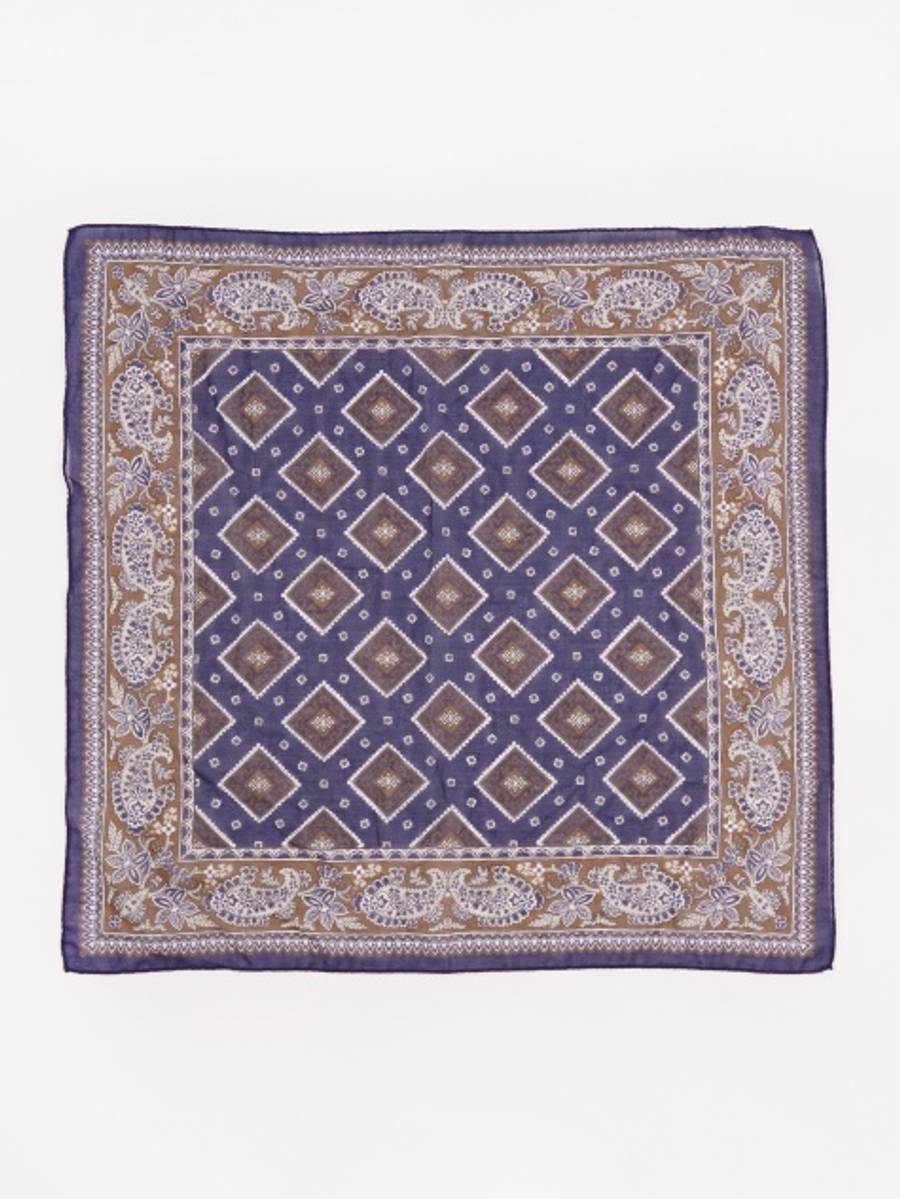 Engineered Garments - Bandana Scarf
Engineered Garments - Bandana Scarf
Dickies - Original 874 Work Trousers
Dickies - Original 874 Work Trousers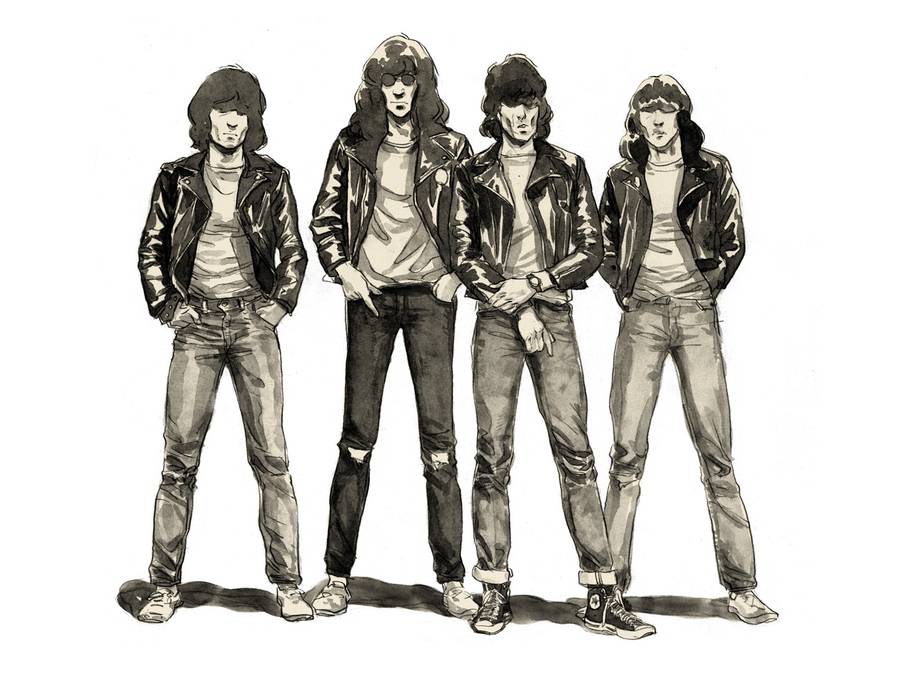 D.I.Y Punks
NY, CBGB 1977. Birthplace of an enigmatic gang of haircuts called Johnny, Dee Dee, Tommy and Jonny. Four sartorially twinned visionaries, strumming perfect pop ditties in skinny jeans and Converse - except for Joey, Converse hurt his feet. In a time when Chuck Taylors were seen as gym shoes, the punk nonconformist thinker would obviously choose to wear them in a non-gym setting. And that's what the Ramones did, alongside their uniform of skin-sucking tight jeans, white tees and leather jackets. A uniform which set the precedent for a generation of young rebels. Every gang and tribe needs a look, a set of essential pieces that allows you to communicate with like-minded individuals without saying a word. The Ramones were the epitome of punk: 'fuck you, we do what we want' songs less than 2 minutes? Sure, why not. Their shows rattled by at alarming pace, mostly because they played like their instruments were about to fall apart and the stage was gonna burn them alive.
Ironically, when asked of Chuck Taylor - the semi-pro basketball player who sold and promoted the shoe to prominence - The Ramone's drummer Tommy replied: 'Maybe he was a basketball coach or something. I don't know. He made cheap shoes.'
So organic marketing was key in the Chuck Taylors rise to prominence. Not surprising, musicians have been starting trend fires ever since Beethoven dropped that killer 9th Symphony.
THE RAMONES STYLE
Understated Scuzz
CONSIDERED PUNKS, STEP UP. THINK SCUZZY BUT CLEAN VIA CLASSIC SNEAKERS, SHORTER LENGTH TEES WITH RETRO PRINTS AND MINIMAL FITTED SILHOUETTES WITH CHARACTER EG: A BIKER JACKET ADORNED WITH PIN BADGES.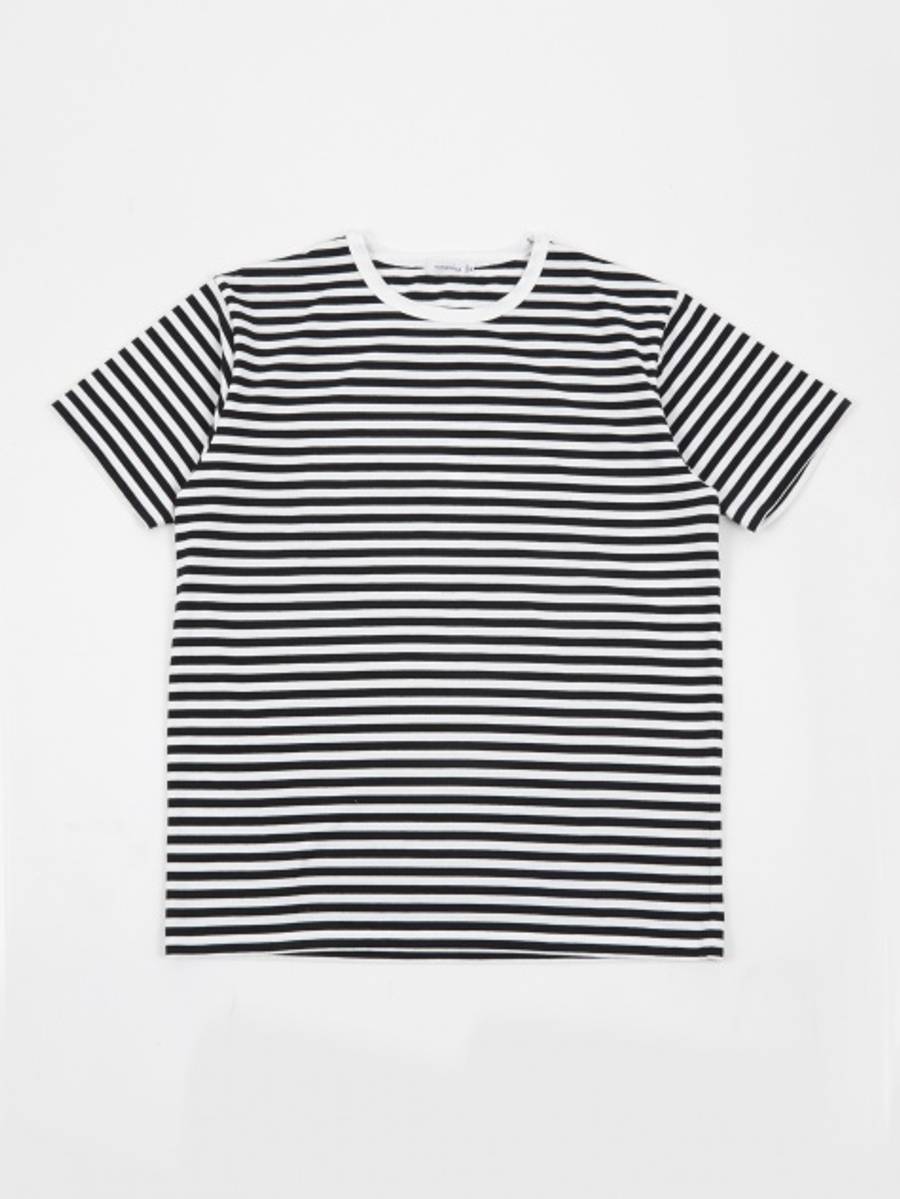 Nanamica - COOLMAX St Jersey T-Shirt
Nanamica - COOLMAX St Jersey T-Shirt
THE GRUNGE ANTI-POP IDOL
1992: The year we met an elegantly dishevelled man in a loose-fitting cardigan, Jackie O shades and enough despondent charm to make the boys and girls swoon. Kurt Cobain was the lynchpin for a generation of disenchanted young adults, a prophet in blonde hair and your Grandma's knitwear. Or her nightdress on some occasions. The ever mysterious anti-pop icon was the definition of a social upsetter. His band mashed punk and metal into a grinder, producing a slushy melancholic gloop covered in Seattle thunderstorms and feral apathy.
Grunge bound a group of people together who didn't want to be part of a movement - an anti-tribe so to speak. Most 'grunge' bands rejected the title, but due to people overlooking Seattle's rock scene, a unified sound was created by default.
'If you're a sexist, racist, homophobe or basically an asshole,

don't buy this CD.

I don't care if you like me, I hate you.'
Choice words from Cobain who sprawled the message inside an album cover. An insight into where he stood on social issues. One wonders what he would think of social media - the breeding ground for all the 'phobes and 'ists he riled against. Some say that music and social-political commentary shouldn't co-exist - 'music is strictly for recreational purposes' - the backdrop to your club night or retail experience. But, many great albums have had something to say - from Marvin Gayes' seminal What's Going On to Kendrick's To Pimp A Butterfly.
KURT COBAIN STYLE
Oversized Vintage Fluidity
OVERSIZED AND DISHEVELLED CARDIGANS, FLANNEL SHIRTS AND A MORE IS MORE ATTITUDE TO LAYERING. SAY GOODBYE TO MINIMALISM AND HUG YOUR NEW MULTI-LAYERED SILHOUETTE.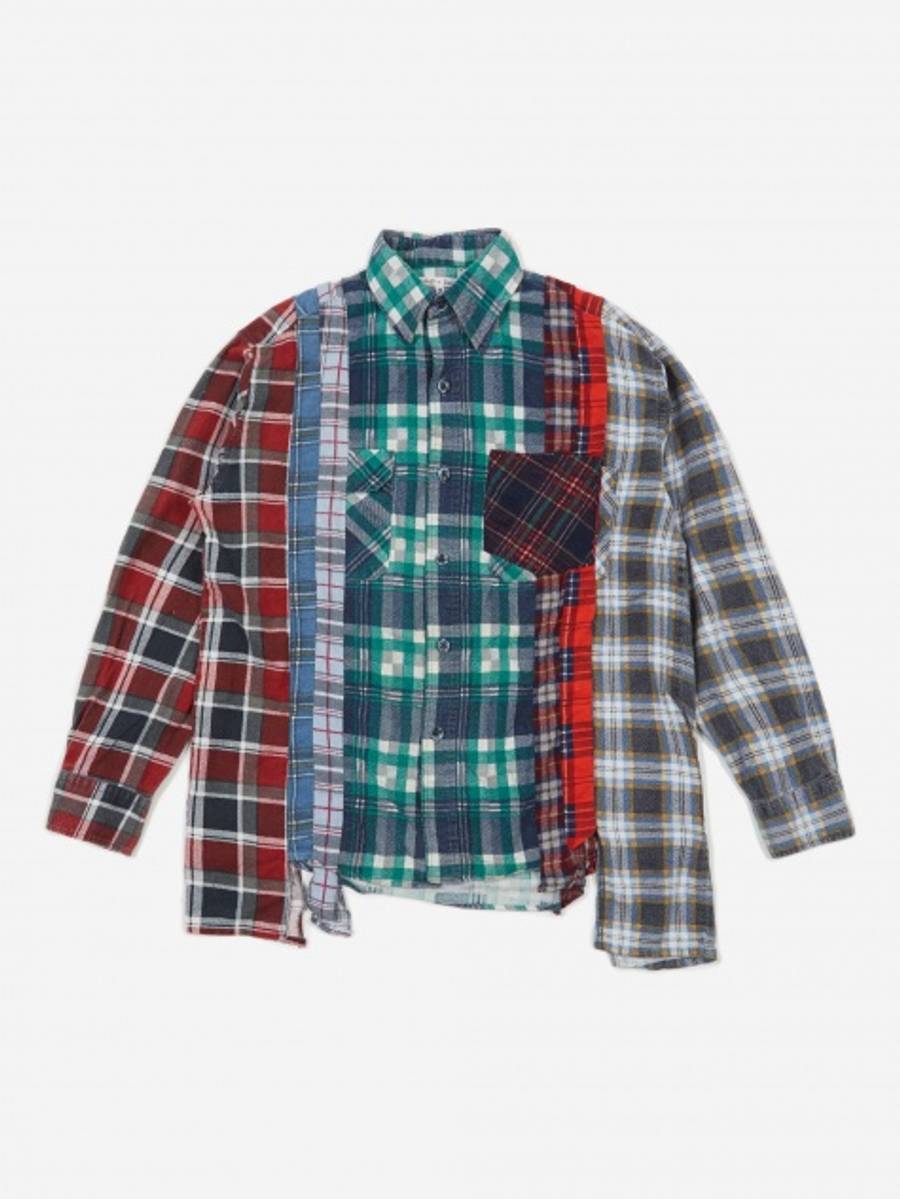 Needles - Rebuild 7 Cuts Flannel Shirt
Needles - Rebuild 7 Cuts Flannel Shirt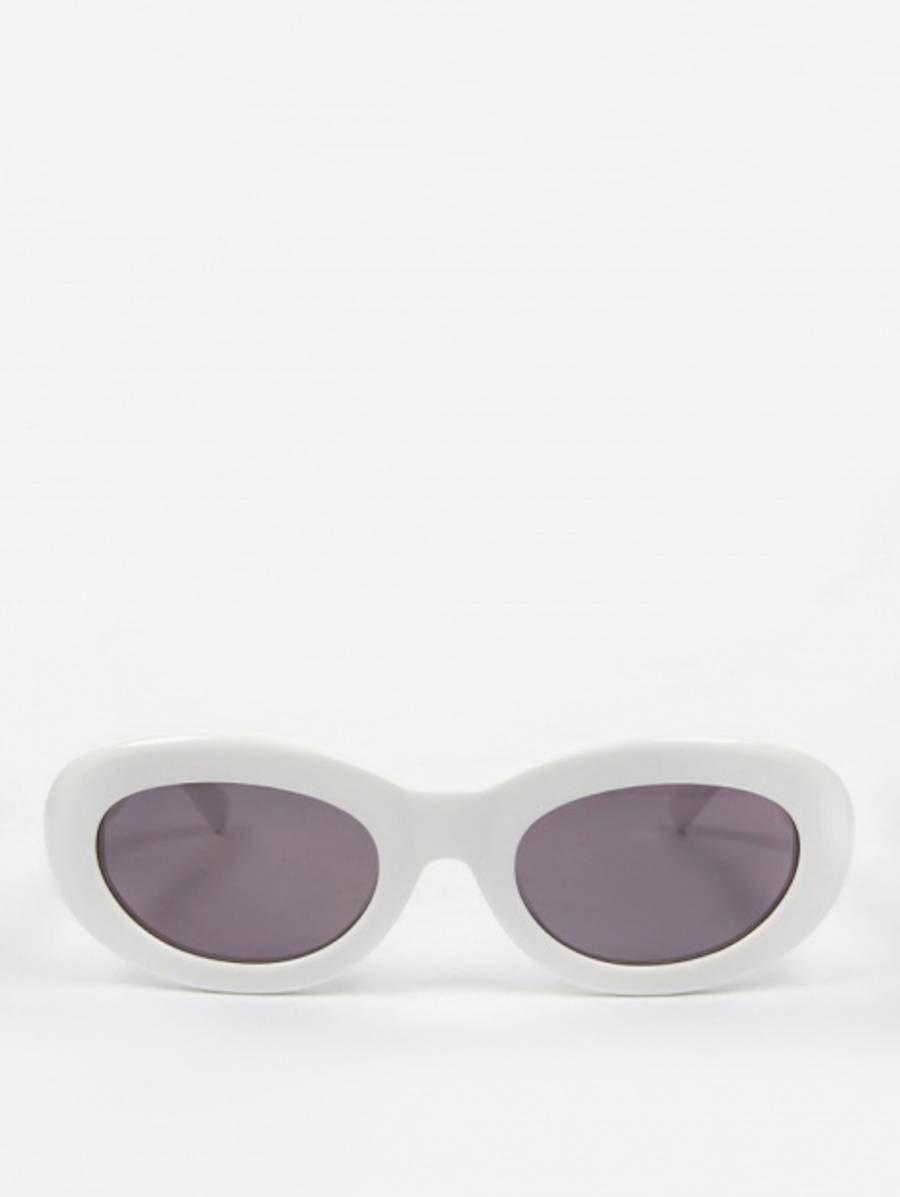 Sun Buddies - Courtney Sunglasses
Sun Buddies - Courtney Sunglasses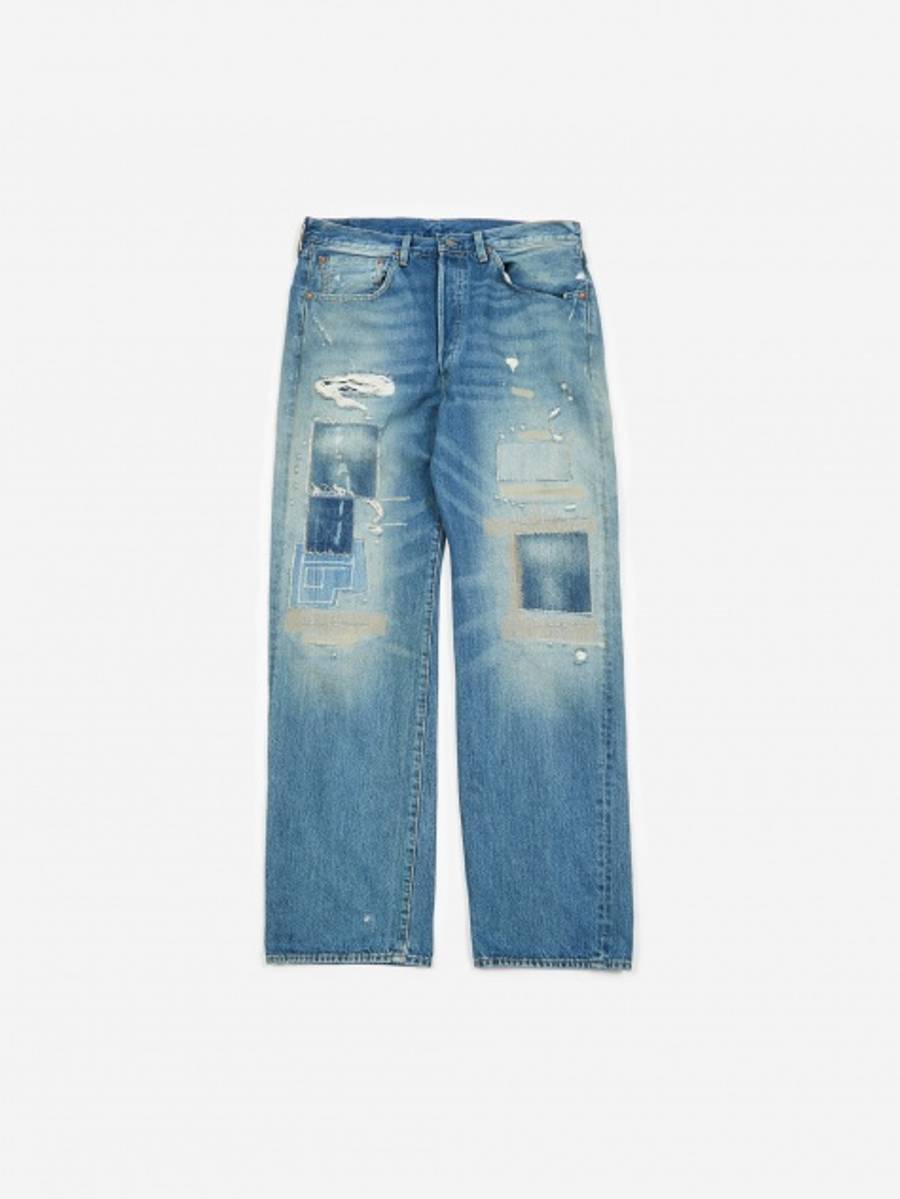 Levis Vintage Clothing - 1955 501 Jean
Levis Vintage Clothing - 1955 501 Jean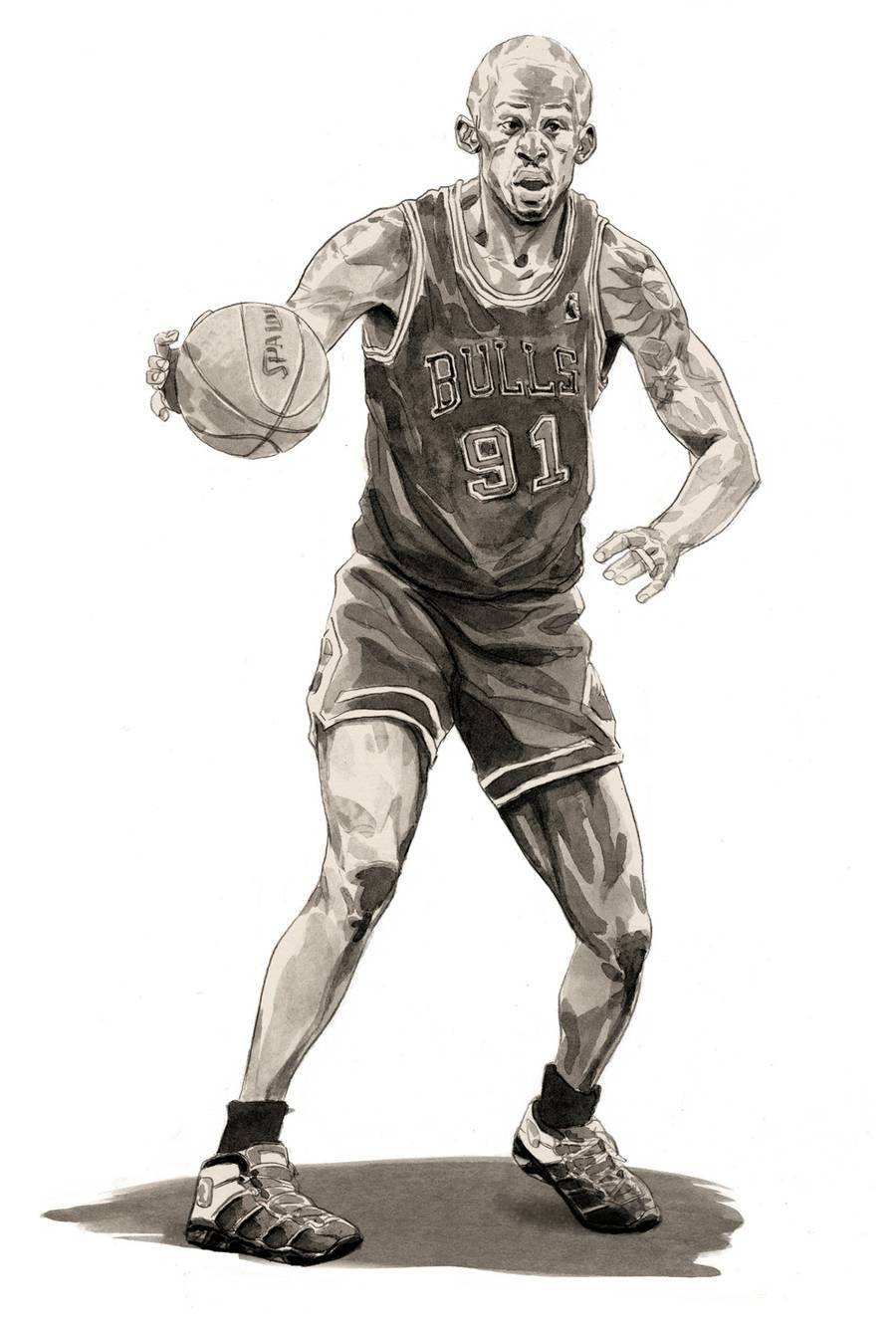 CONVERSE AND BASKETBALL
Change is always brought on by outliers, influential free-thinkers who think outside the box. Picture a pink-haired ball of energy covered in tattoos, piercings and eye shadow running towards you. His weapon of choice: a basketball. Many people were puzzled to see Dennis Rodman in action, a far cry from Michael Jordan's bald head and make-up free face - MJ's demeanour was squeaky clean in comparison. Rodman released his own signature Chuck Taylor whilst playing alongside Jordan in the Chicago Bulls. Putting a million dollars of his own money into the shoe, the man who famously wore a wedding dress to a book signing, tried and failed to get his money back when Nike bought out Converse in 2003. Poor investments aside, Rodman was a unique tour de force. He taught us it was ok to be a boy; paint your face, nails and whatever else you felt like doing that day.
DENNIS RODMAN
Sports Casual Attitude
SPORTS LUXE AND A RING ON EVERY FINGER, EAR AND NOSE. RODMAN NEVER SHIED AWAY FROM SHOWING SKIN OR ATTITUDE: GIVING THE MIDDLE FINGER WHILE WEARING RELAXED FITS AND EXCESSIVE ACCESSORIES.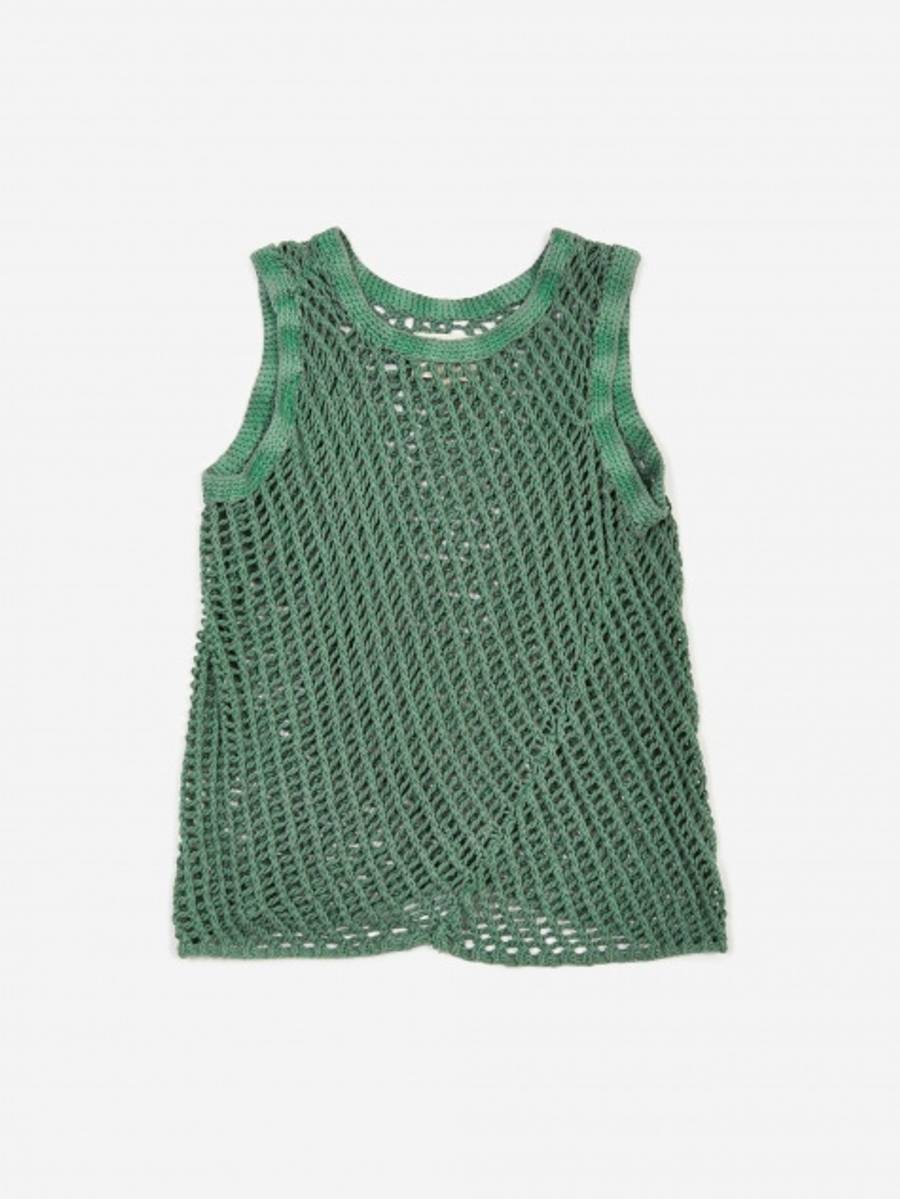 Nicholas Daley - Handknitted Garment Dyed Vest
Nicholas Daley - Handknitted Garment Dyed Vest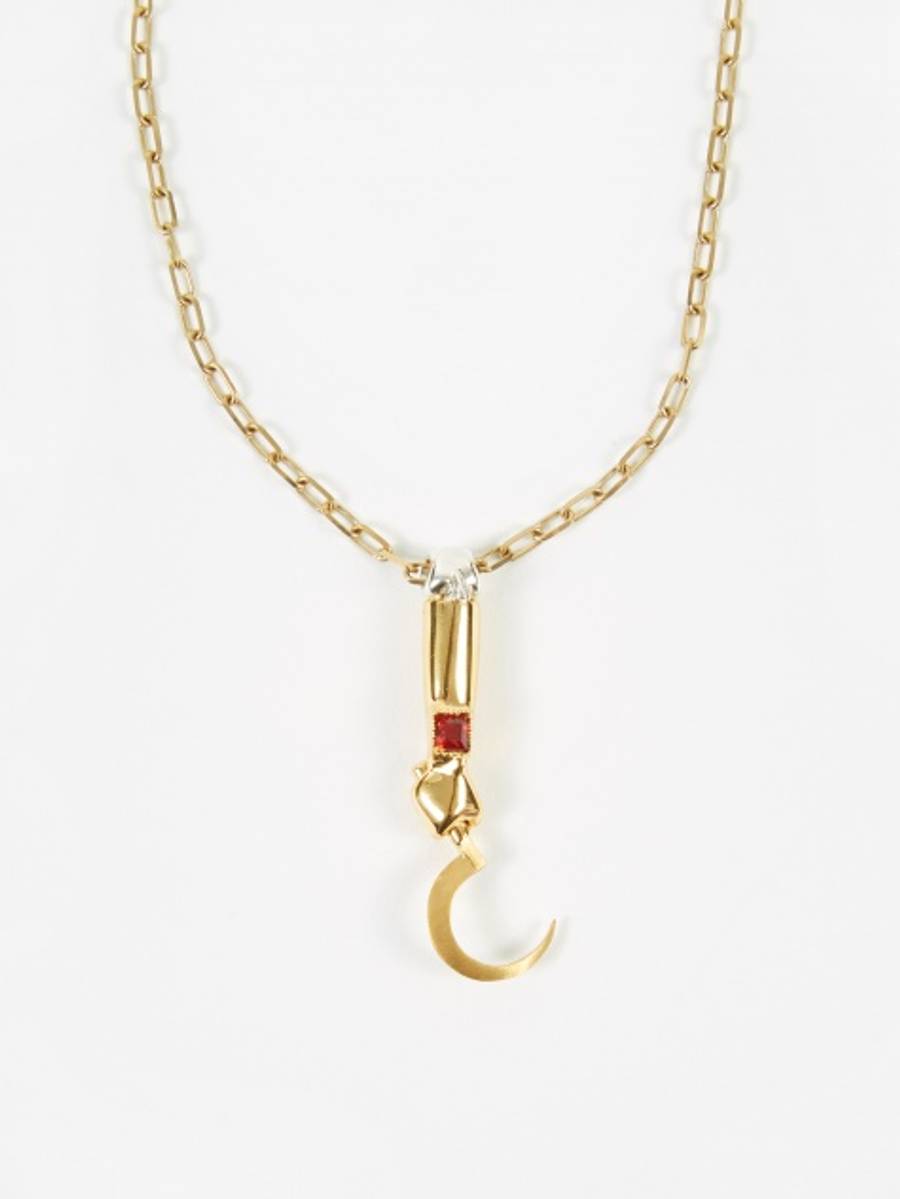 Undercover - Scyth Pendant
Undercover - Scyth Pendant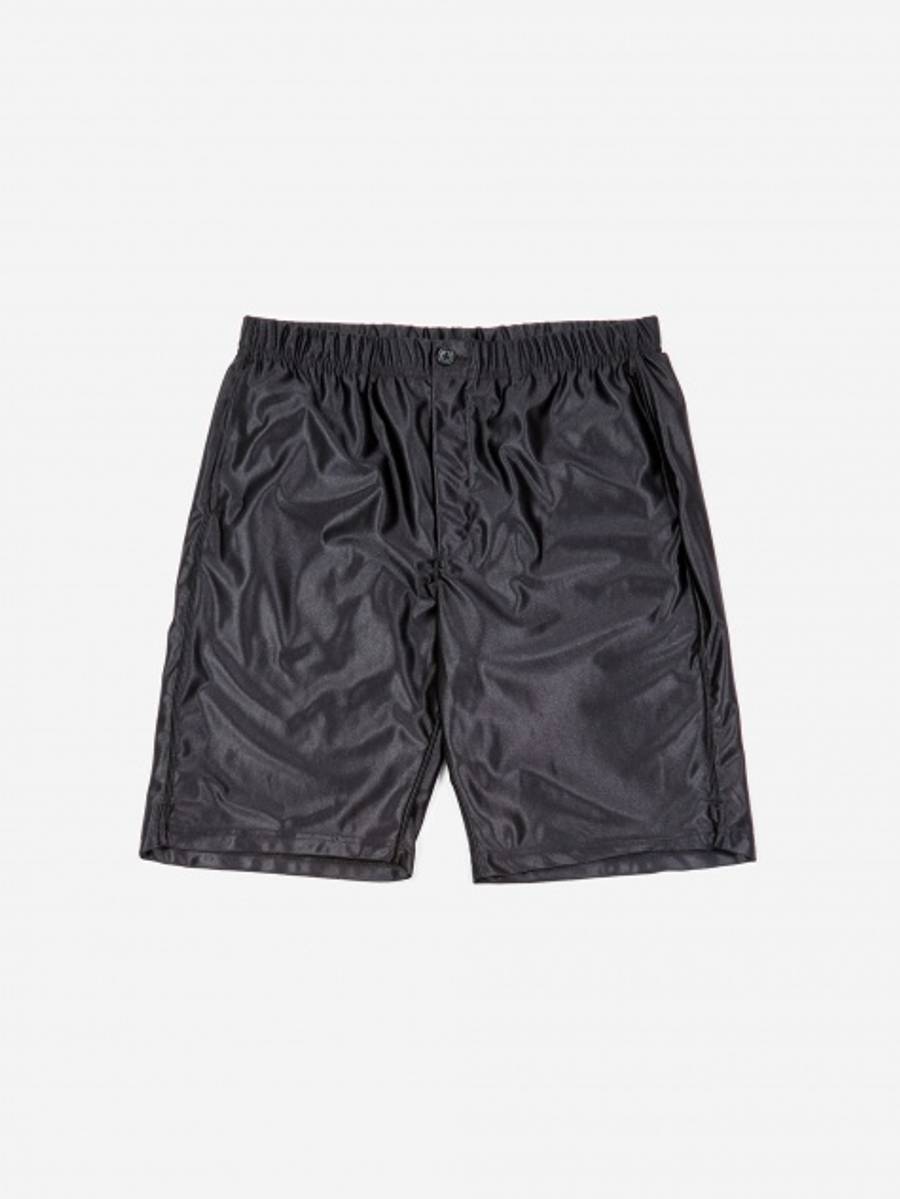 Engineered Garments - Jog Short
Engineered Garments - Jog Short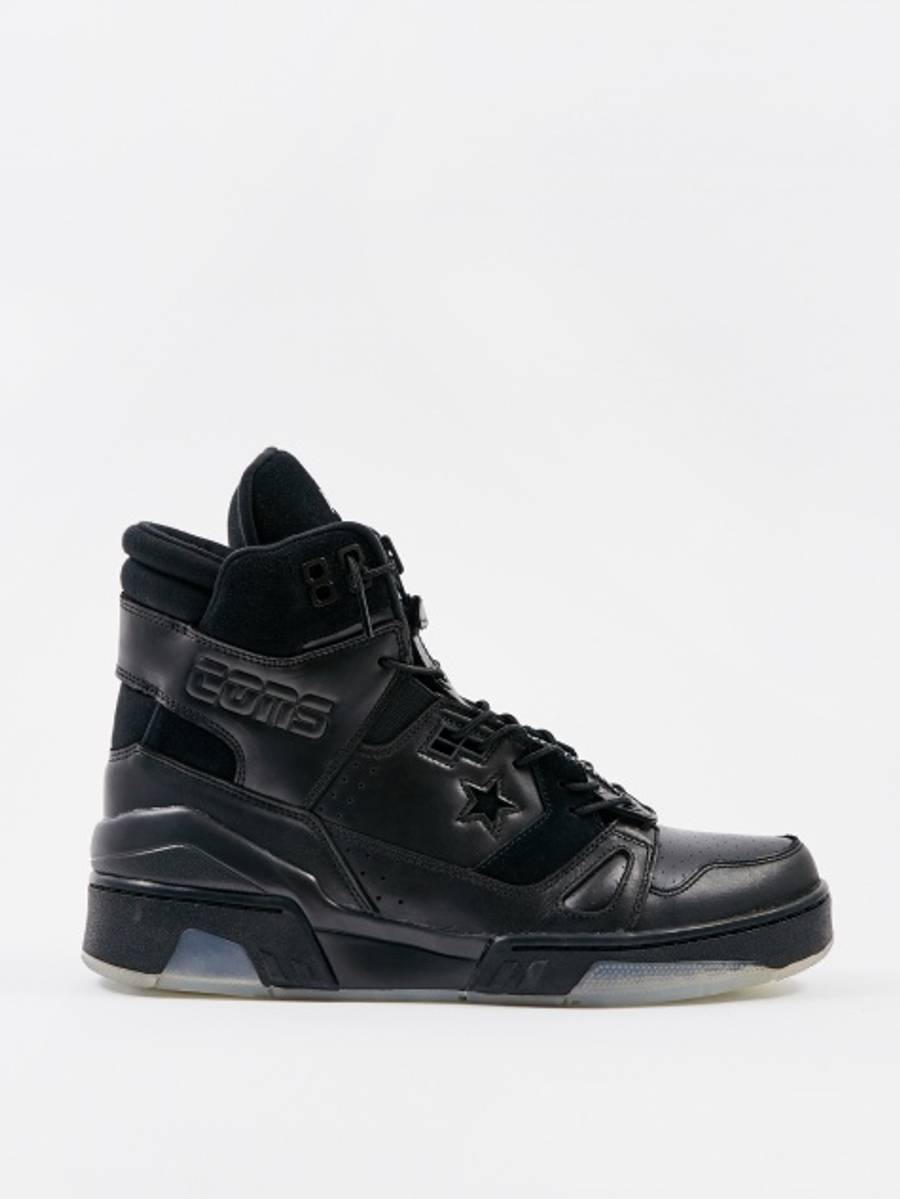 Coverse x TAKAHIROMIYASHITA TheSoloist ERX 260
Coverse x TAKAHIROMIYASHITA TheSoloist ERX 260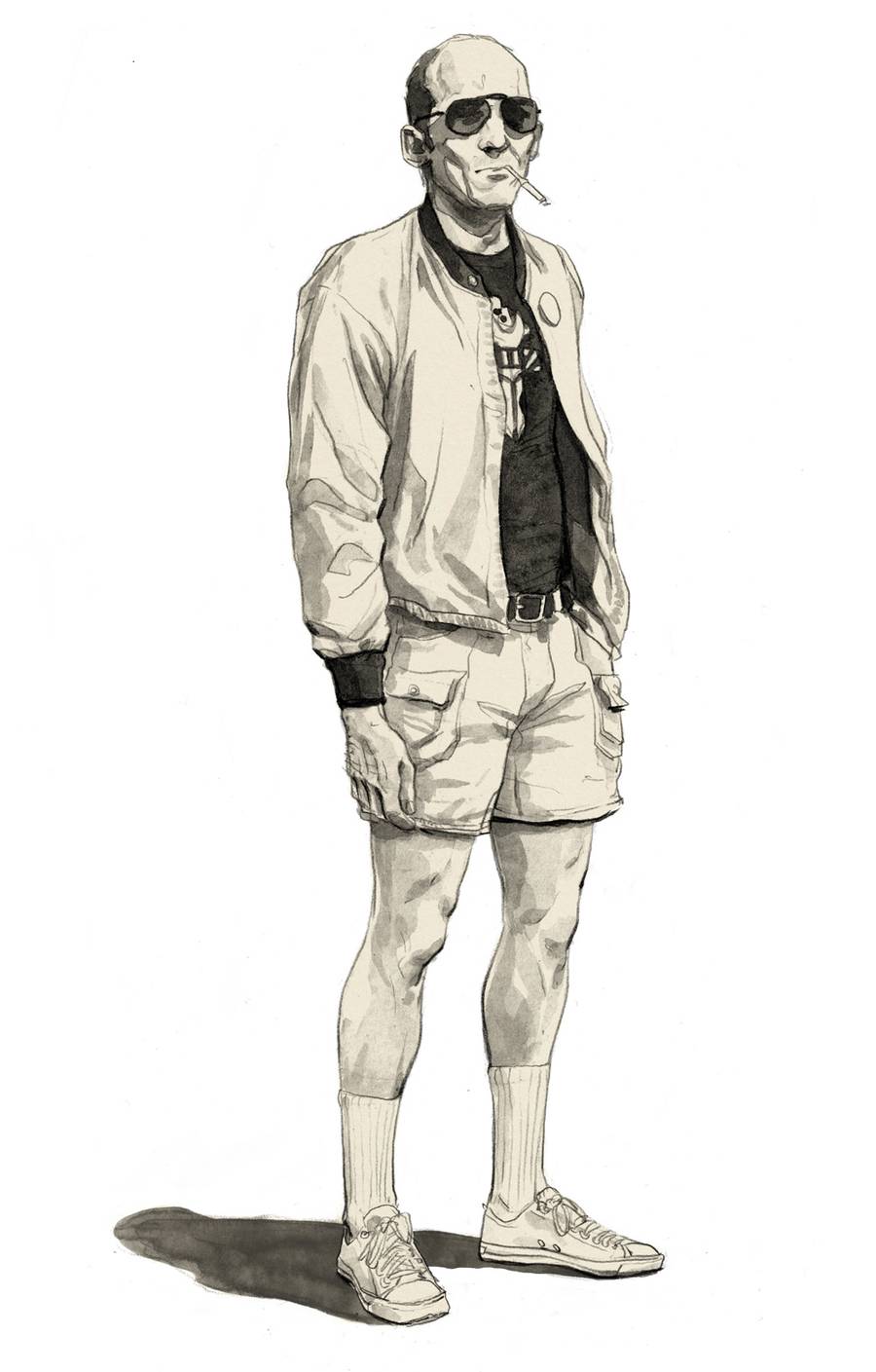 OUTLIERS
Another outlier with something to say was Hunter S Thompson: the godfather of Gonzo journalism. A hedonistic writer skilled at immersing the reader in his chaotic diet of narcotics, booze and firearms. The term 'say it like you see it' springs to mind, with Thompson casually waxing poetic about drug-induced visions of flying bats. A pioneer in the field of literature, Thompson was a unique writer; his style dragged you kicking and screaming through every trippy experience, whether you wanted to be there or not. Gonzo was a style of journalism pioneered by Thompson. Fuck being impartial, Hunter S. was the story - the beginning, middle and end of his own tumultuous news feed. A prominent article that garnered Thompson attention was a piece about the motorcycle gang The Hells Angels. The article started with Thompson befriending The Angels and ended with him being stomped out by the gang. Apparently, he berated a member for allegedly beating one of their wives. A great storyteller,
Thompson's writing jumps out of the page and grabs you by the hair, forcing you to witness his reality like a Clockwork Orange brainwashing session.
HUNTER S THOMPSON
Debauchery On Tour
LIKE AN ENDLESS ROAD TRIP; INTERCHANGEABLE LOOKS FOR YOUR TRIPPED-OUT BOAT, SAFARI OR JUNGLE ADVENTURE. THINK SAFARI-INSPIRED CASUALS, HAWAIIAN SHIRTS, BUCKET HATS, NAUTICAL POLOS AND OVERSIZED SHADES
.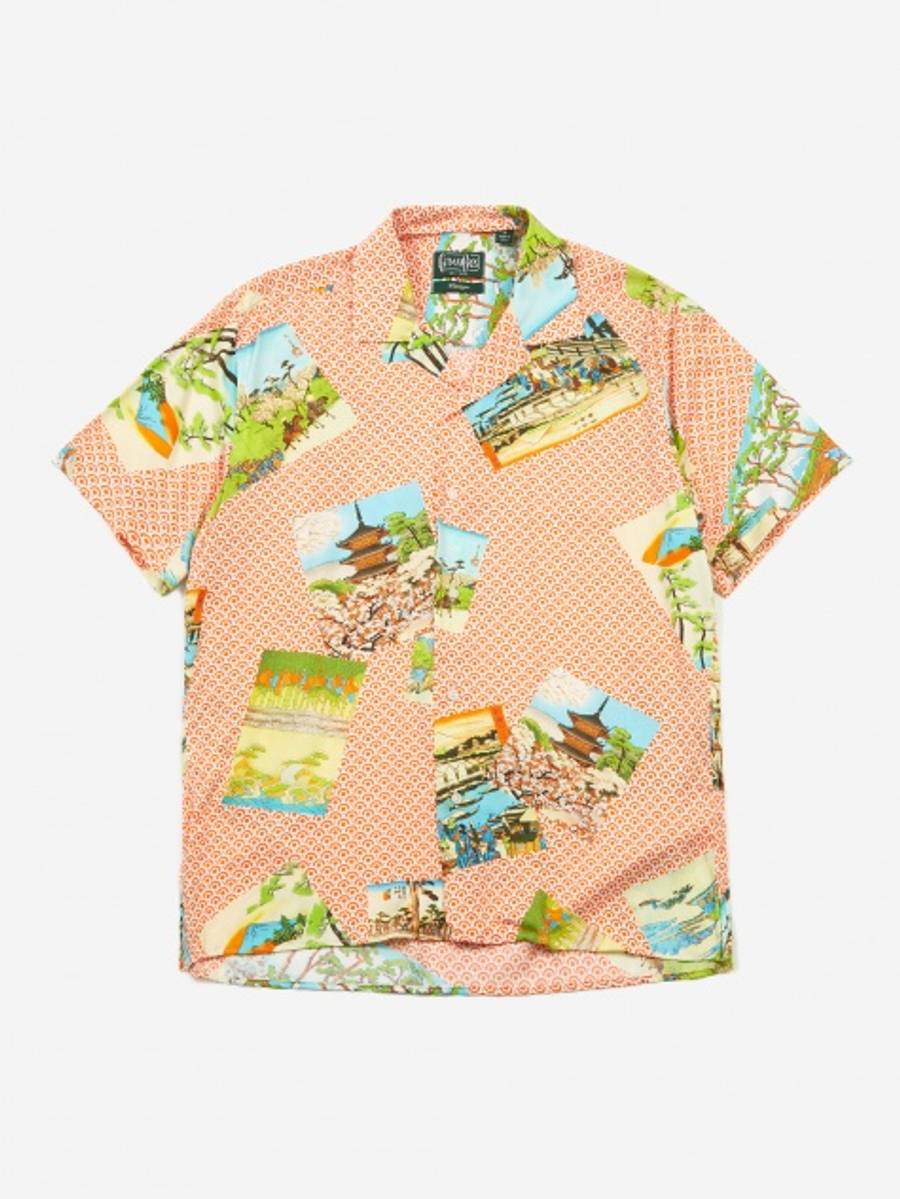 Gitman Vintage - Camp Shirt
Gitman Vintage - Camp Shirt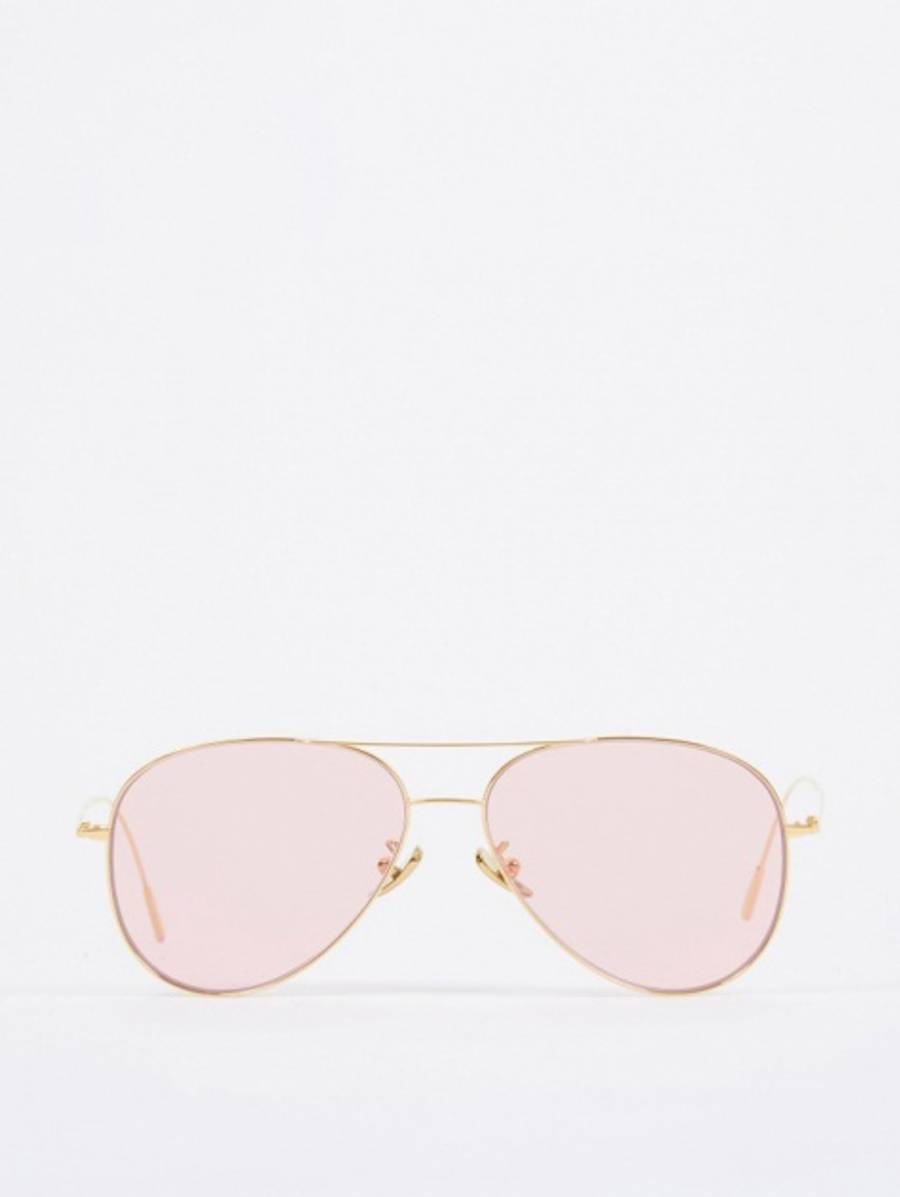 Cutler & Gross - 1266 Sunglasses
Cutler & Gross - 1266 Sunglasses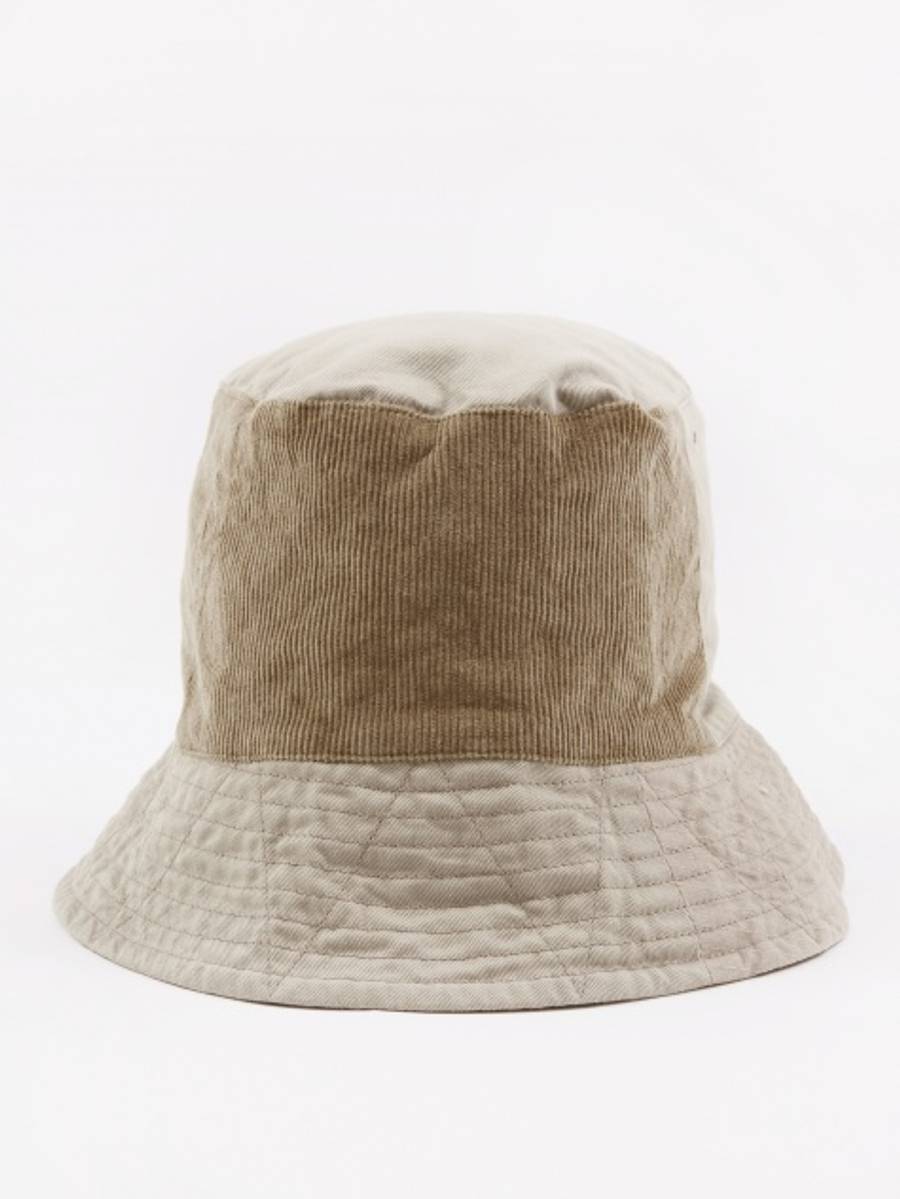 Engineered Garments - Bucket Hat
Engineered Garments - Bucket Hat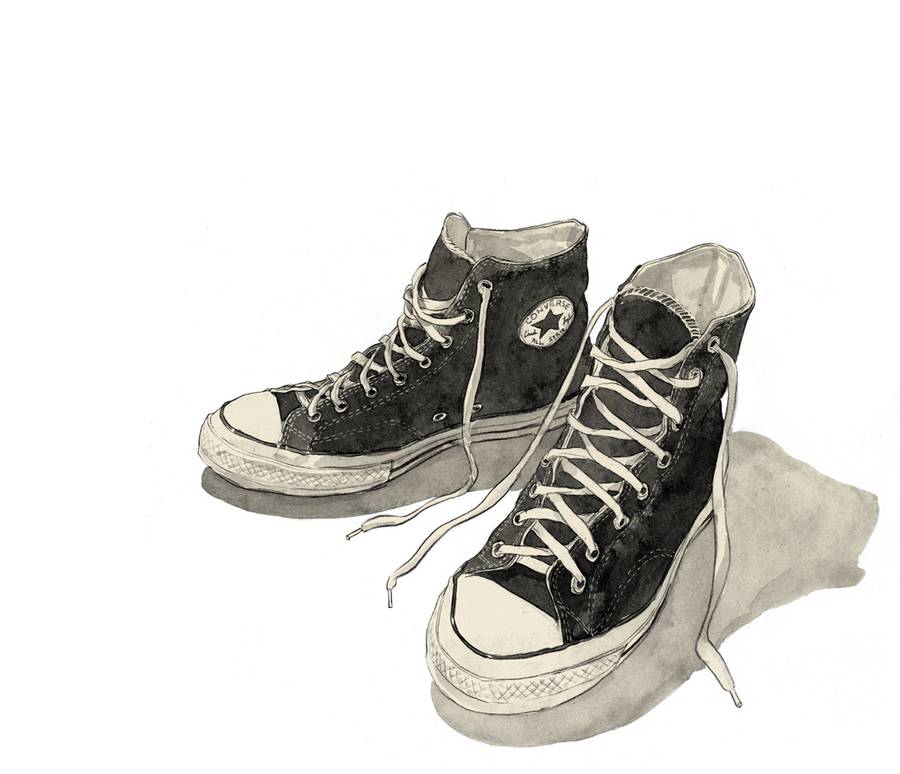 WHAT NEXT?
Snap back to 2019, a time where social commentary and bold thinkers with even bolder voices are needed more than ever. Who will step up to the plate to shake things up? History has shown that we're more likely to adapt to change if the person advocating it has a strong voice, a good haircut and the right jeans. Or the right shoes for that matter. Here's to ten more years of change.