Features
The 2.5L Rain Jacket lives up to its expectations. In our humble opinion, it's one of Snow Peak's best silhouette's. We've dug a little deeper into the functionality, fit and fabric of the garment, building a case study on why it's the perfect lightweight jacket.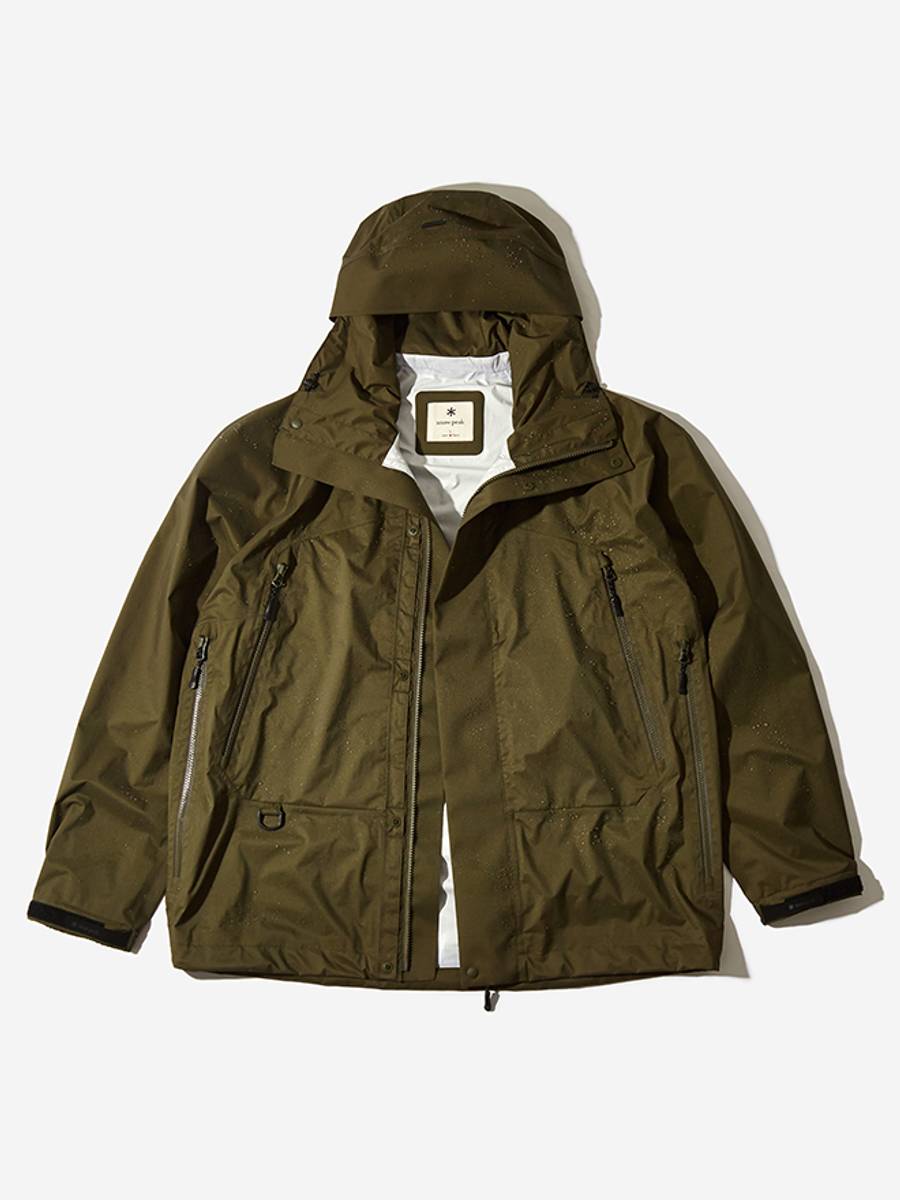 DESIGN
Founded by Japanese-born mountaineer Yukio Yamai in 1958, Snow Peak was born out of a dissatisfaction with outdoor products and a desire to create the most superior gear on the market. With functionality, usability, and eco-friendly design take centre stage, Snow Peak have become pioneers of outdoor equipment. The 2.5L rain jacket is world-class quality, designed as a functional layering piece for both urban and country use. It strikes a perfect balance between comfort and function, and allows easy access to layers beneath.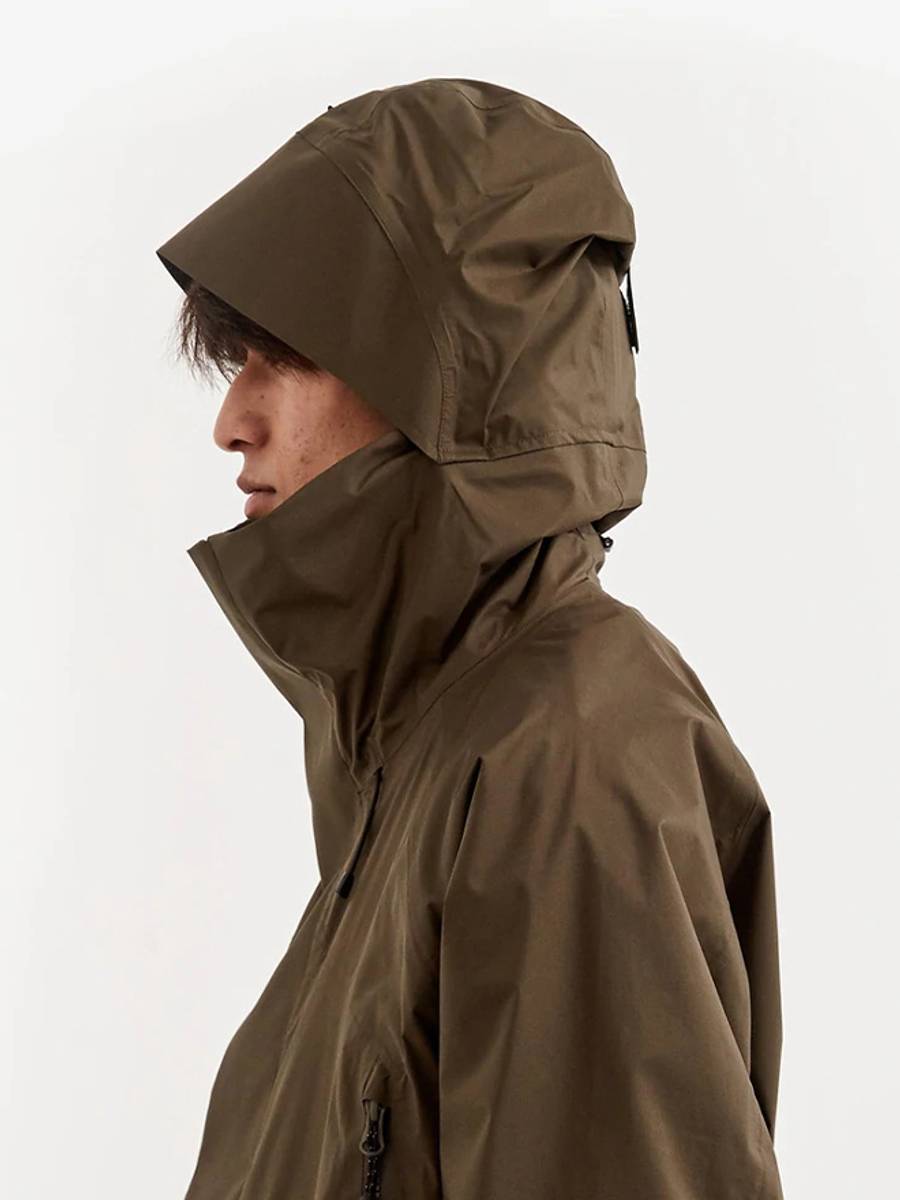 HOOD
The adjustability on the hood and drawstring allows you to create a more form-fitting look, comparable to the comfort and coverage of a bucket hat. This, for us, sells the coat. Impeccable and considered design, brilliant comfort and functionality. The hood is fixed, yet comes with the flexibility of a detachable hood.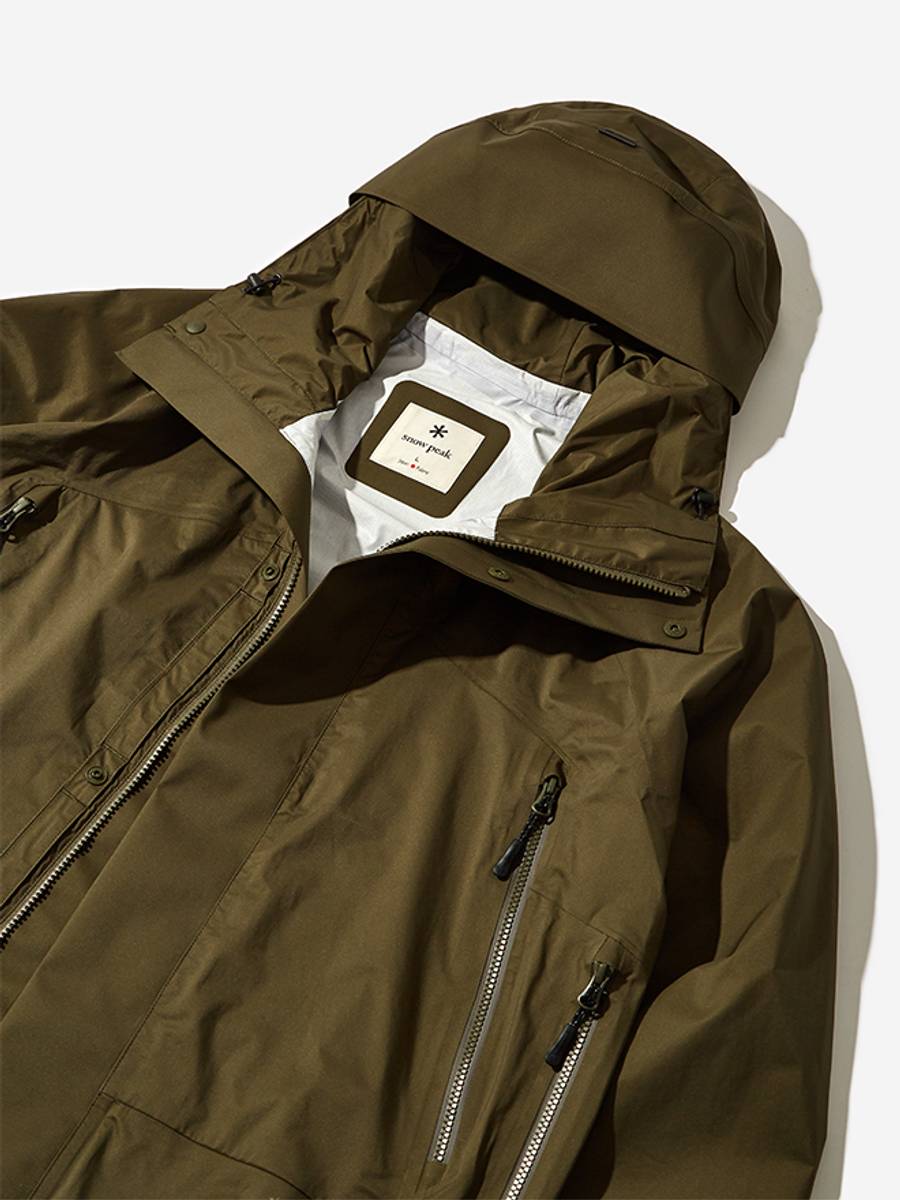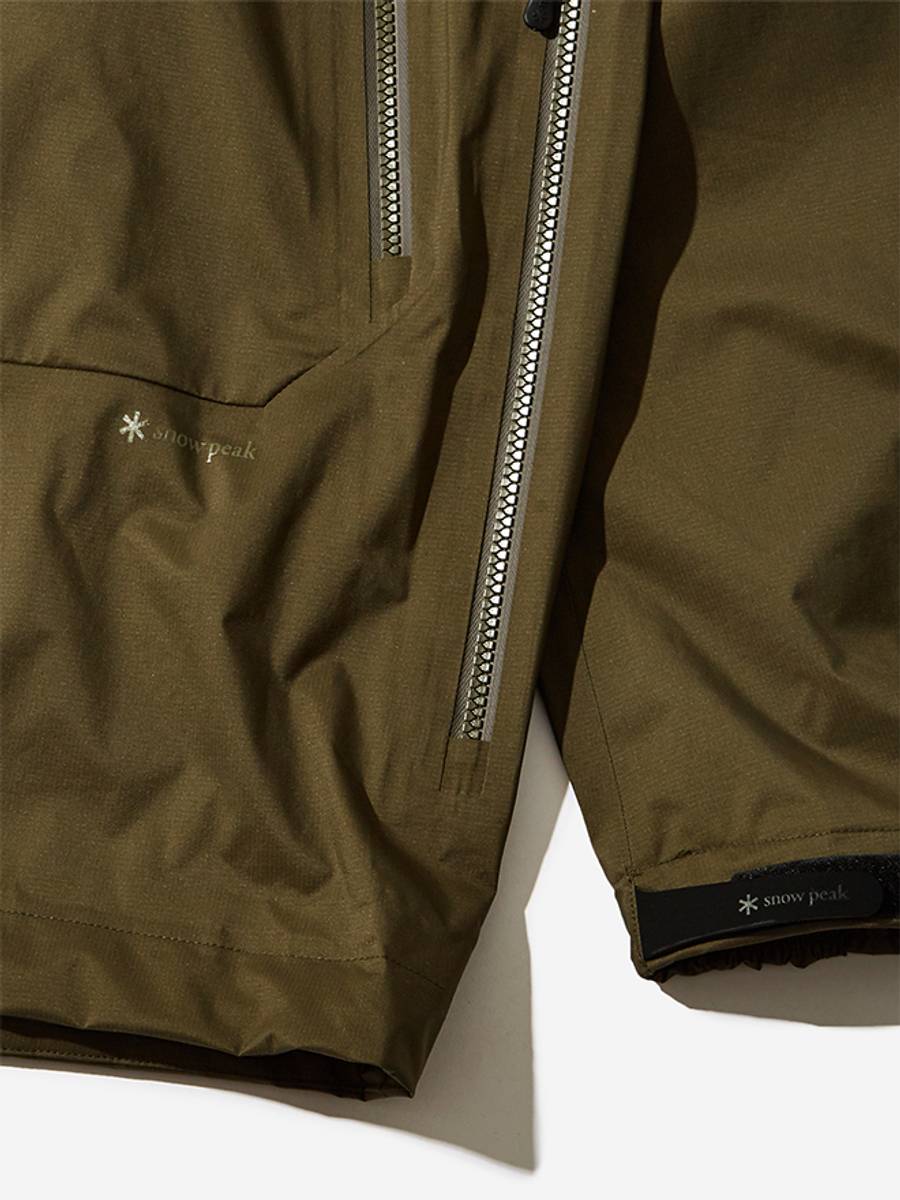 ALL IN THE DETAILS
All of the many, seemingly small details, help to give the jacket it's luxurious feel. A hood with hidden adjustable drawstrings, the sleek two-way zipper, two zippered waterproof chest pockets, two slanted waist pockets, and adjustable hook-and-loop closures at the cuff, and a drawstring hem. Not to mention the tonal branding stamped on the front of the jacket.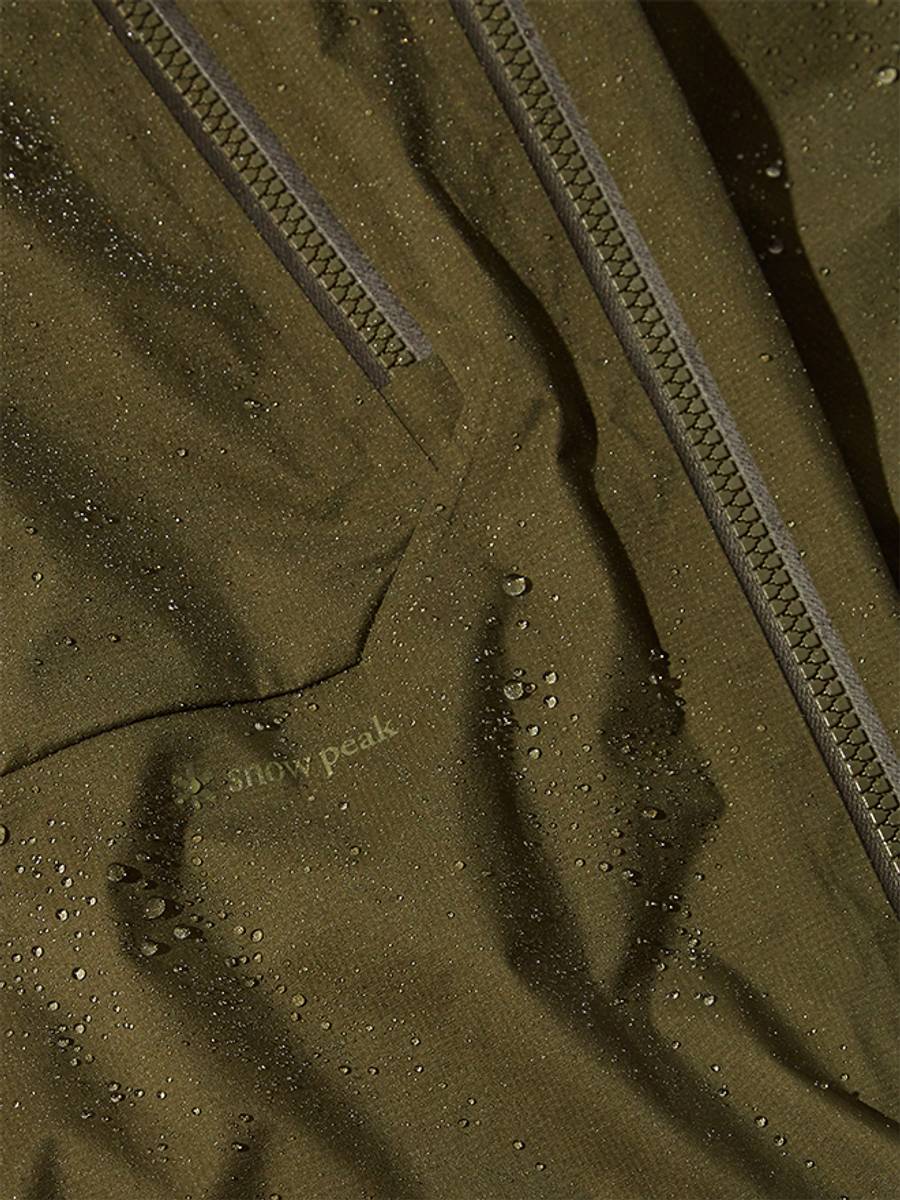 FABRIC
The 100% nylon outer-shell allows for robust durability, whilst keeping the jacket lightweight. It's seam-sealed for optimum protection from the elements, yet is paired with unrivalled breathability. Handy in the sun/rain/wind/hail/all weather. Full of techy detailing, very tactile, feels razor-sharp and well made. You couldn't ask for more in a jacket.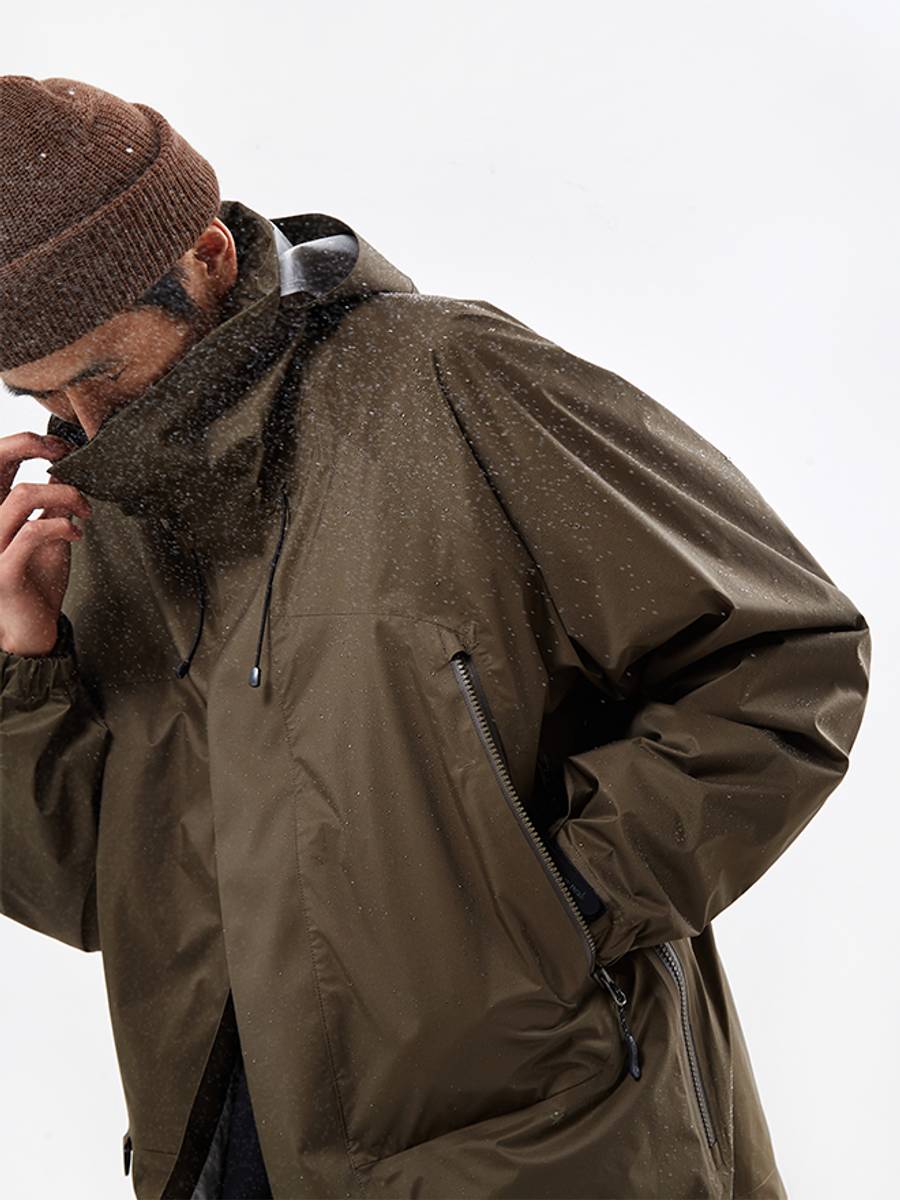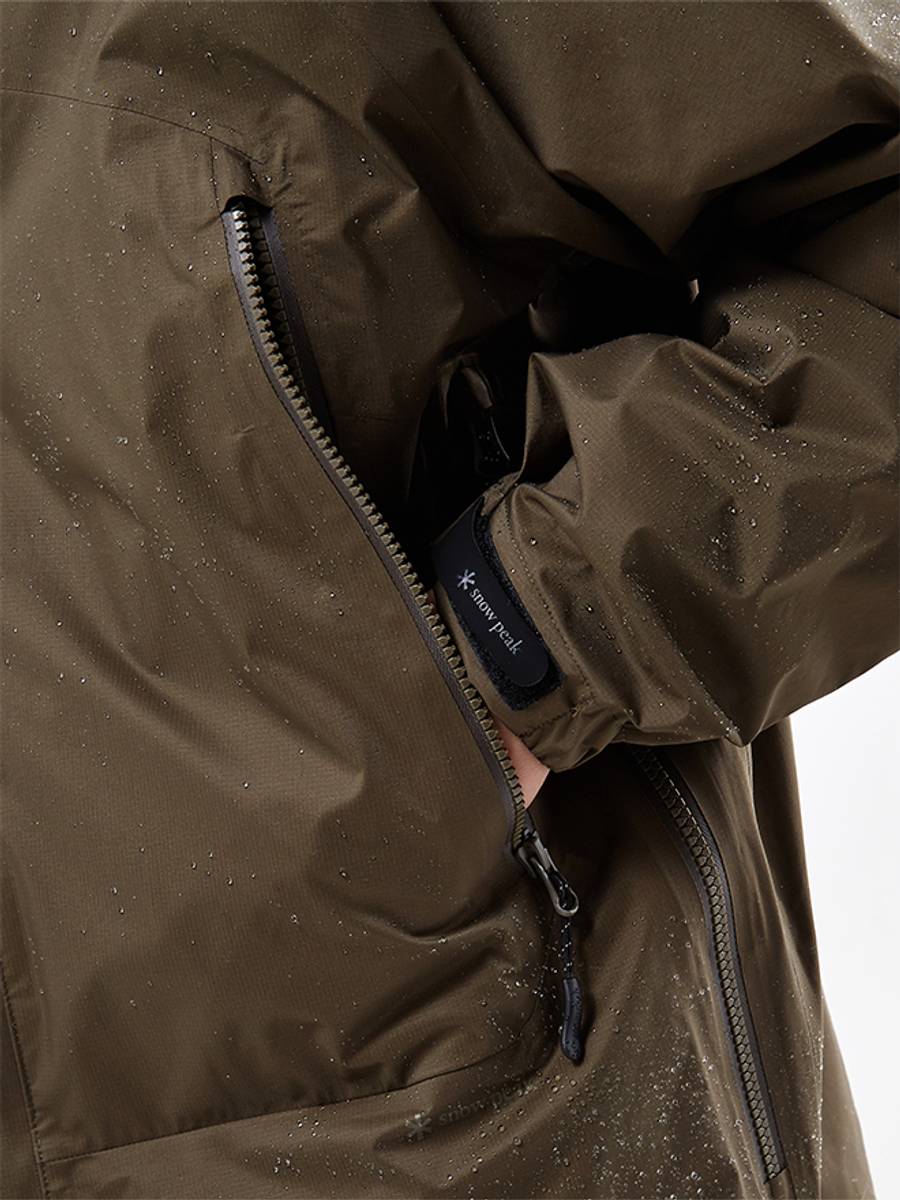 WATERPROOF
Nylon is traditionally a water-resistant material, and is pretty reliable in wet-weather conditions as it is. What makes this jacket waterproof, is the TORAIN™ waterproof membrane. Remarkably durable, standing up against deterioration even in harsh conditions, the jacket is guaranteed to keep you dry.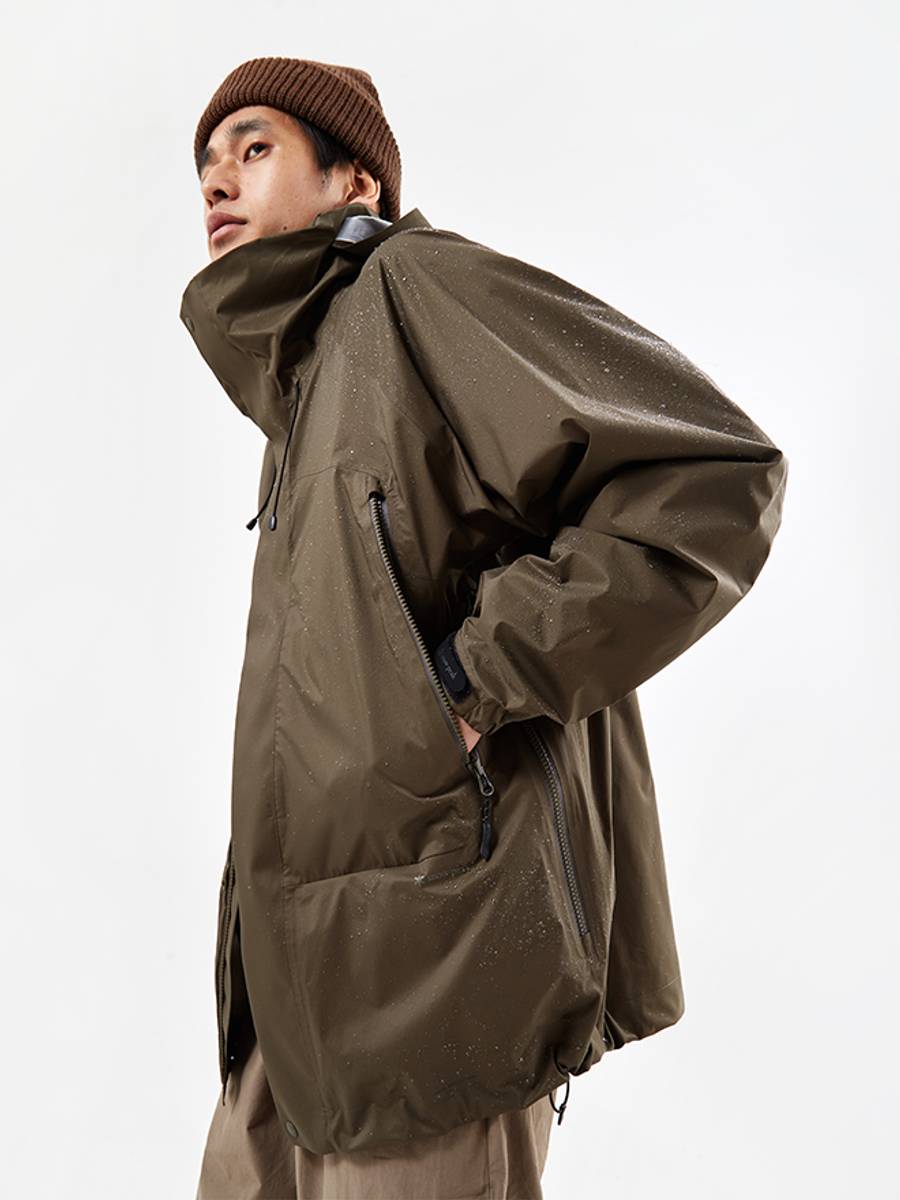 FIT AND FEEL
Outside of being technically able, durable, practical and functional, it just looks good. Cut to a regular Japanese fit with the jacket fitting close to the body. It finishes just below the waist and the drawstring hem gives you control over your desired fit.