Features
It's almost that time of year again. The nights draw in earlier, the mornings are colder. Conquer the forthcoming seasonal switch and get prepared for the continuing drop in temperature with the best down jackets we have available right now. From cult classic all black from Stone Island to Tokyo's most exciting emerging brand TTT MSW to reversible colour pops from Aries. All jam-packed with a 
host of quality detailing, fabric technology and breathability. 

Explore the full line-up.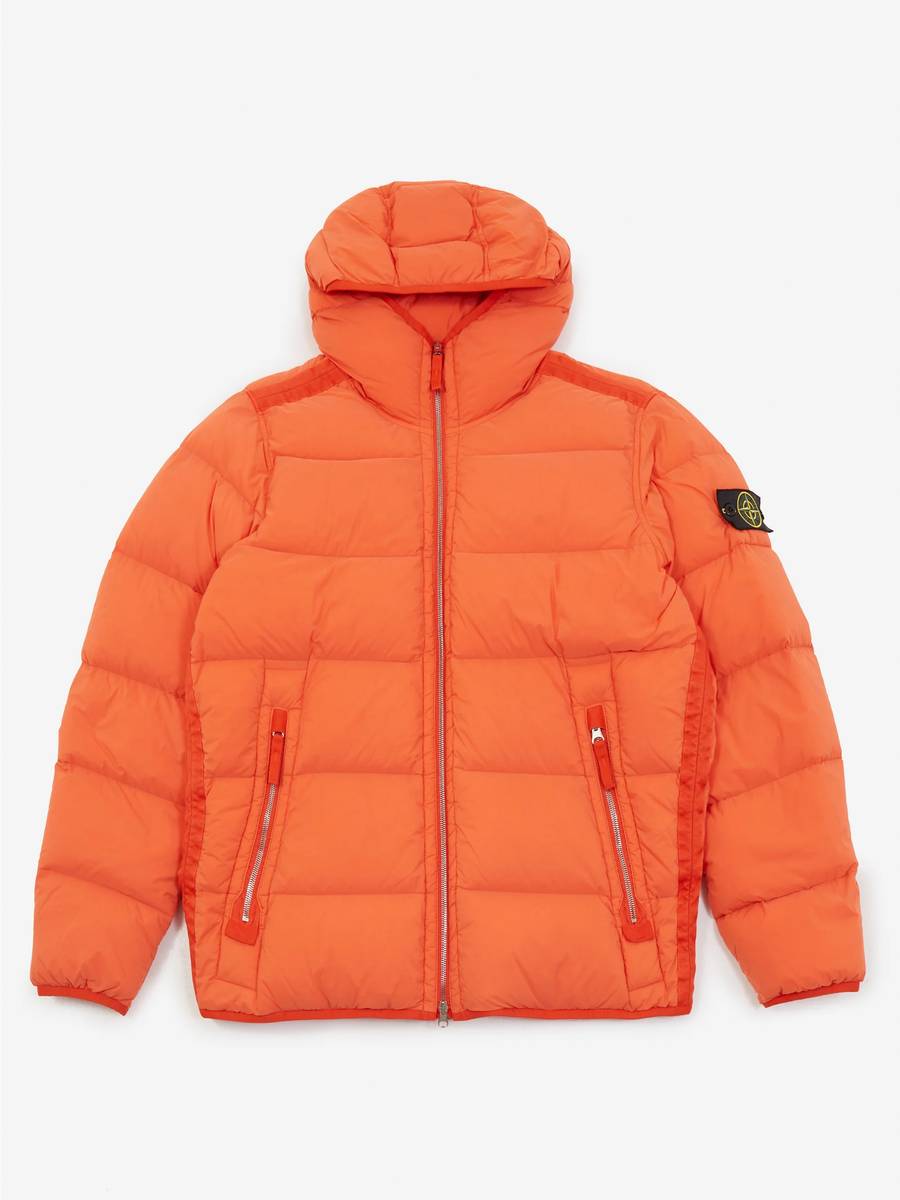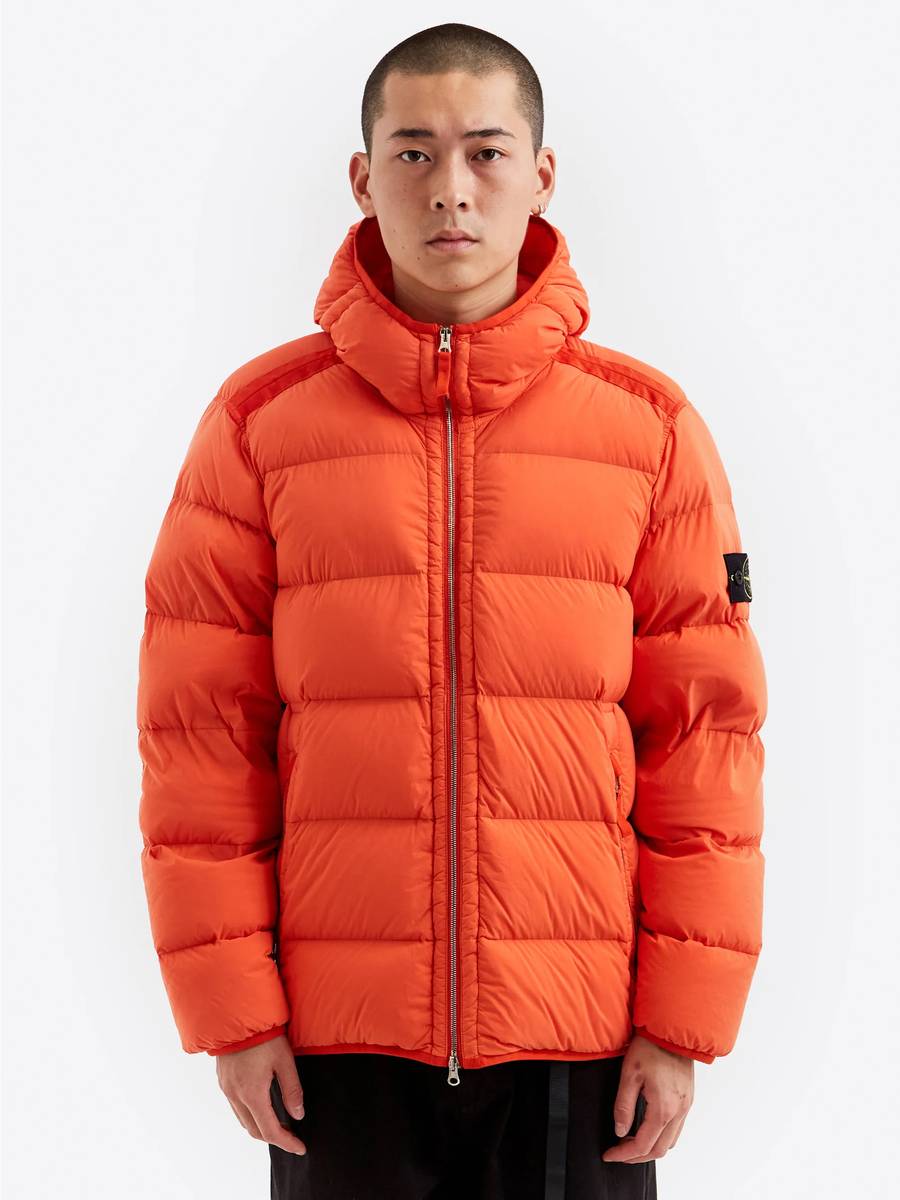 Stone Island Seamless Tunnel Down Jacket
Blending research and experimentation with enduring motifs defines Stone Island as a brand with an ever-progressing legacy. Utilising stitch-free feather channels markedly enhances the grip of the down. The final piece of clothing is enriched through direct injection with premium feathers, meticulously treated to withstand garment dyeing.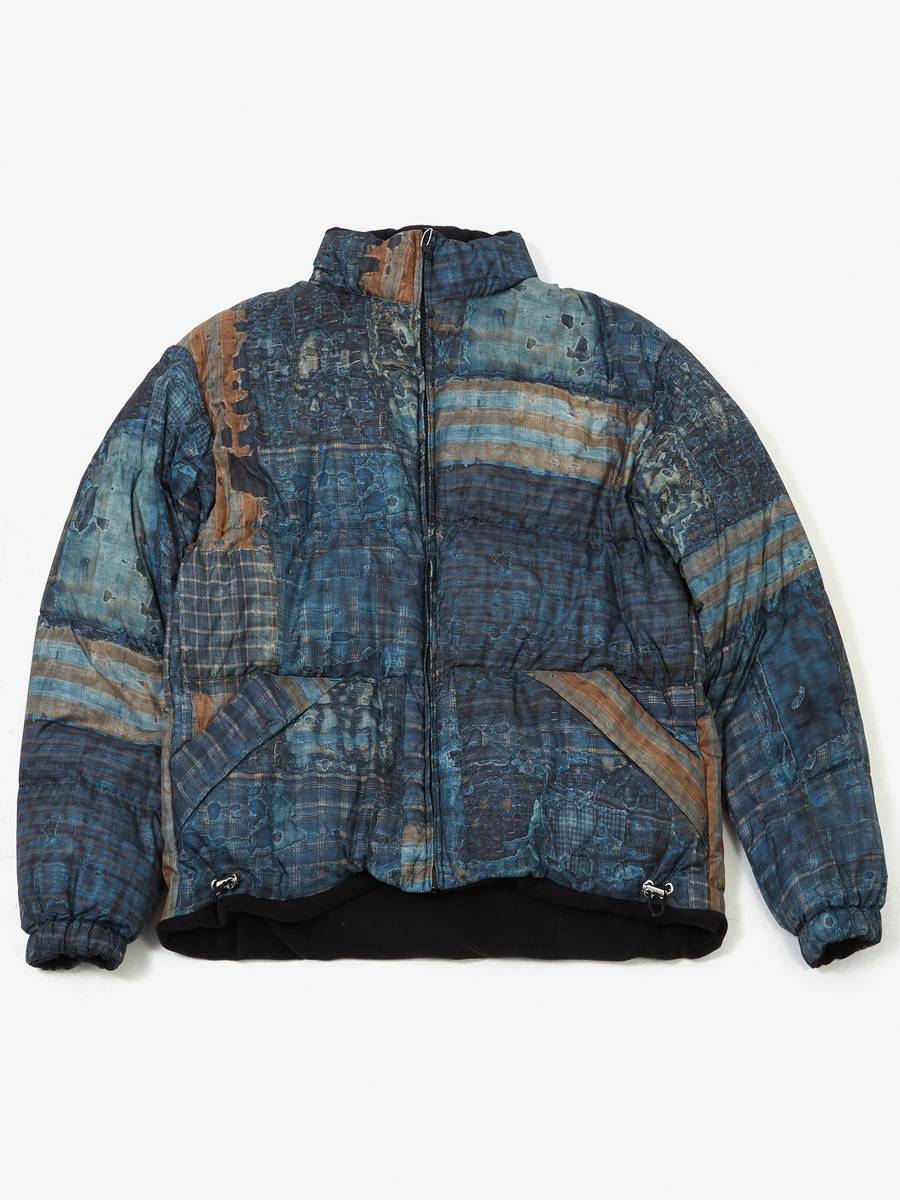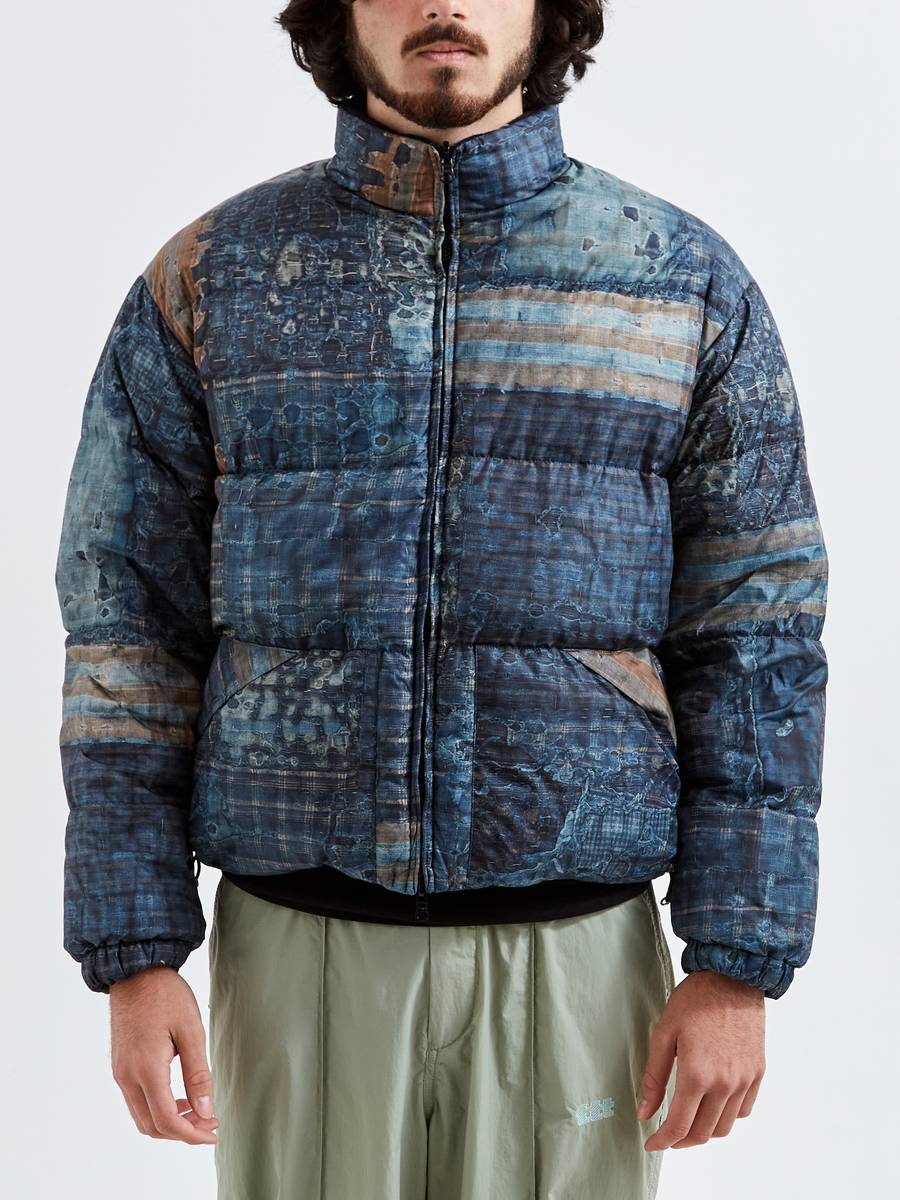 TTT MSW BORO Down Jacket
An exciting new brand coming out of Tokyo's vibrant underground scene, TTT MSW (pronounced 'Tees') is the brainchild of designer Shota Tamada who developed the brand while studying at the city's famed Bunka Fashion School. This AW23's BORO Down Jacket is a firm contender for our outerwear piece of the season. Fusing old and new with a digital print BORO style pattern atop a recycled down filed jacket. Crazy, crazy good. Can also be worn fully reversible with a black fleece reverse side.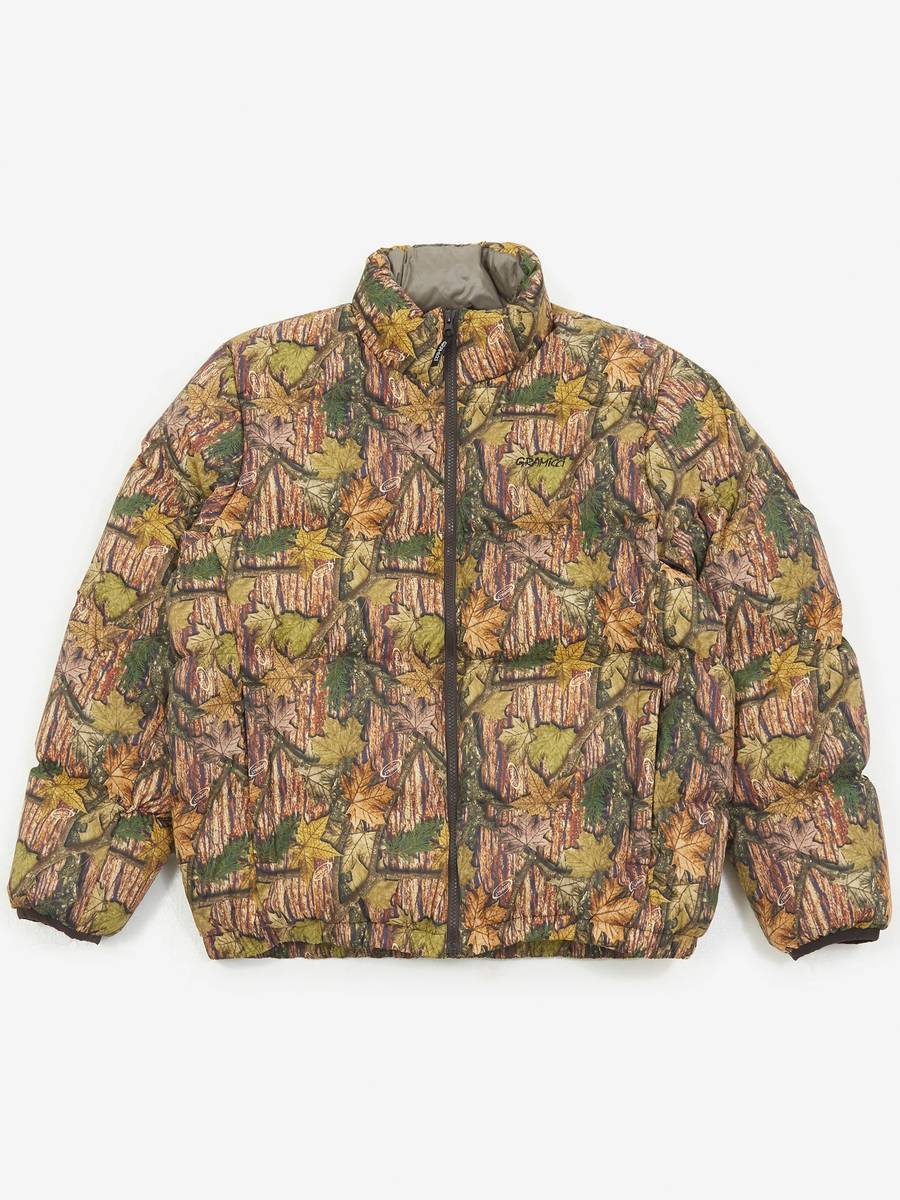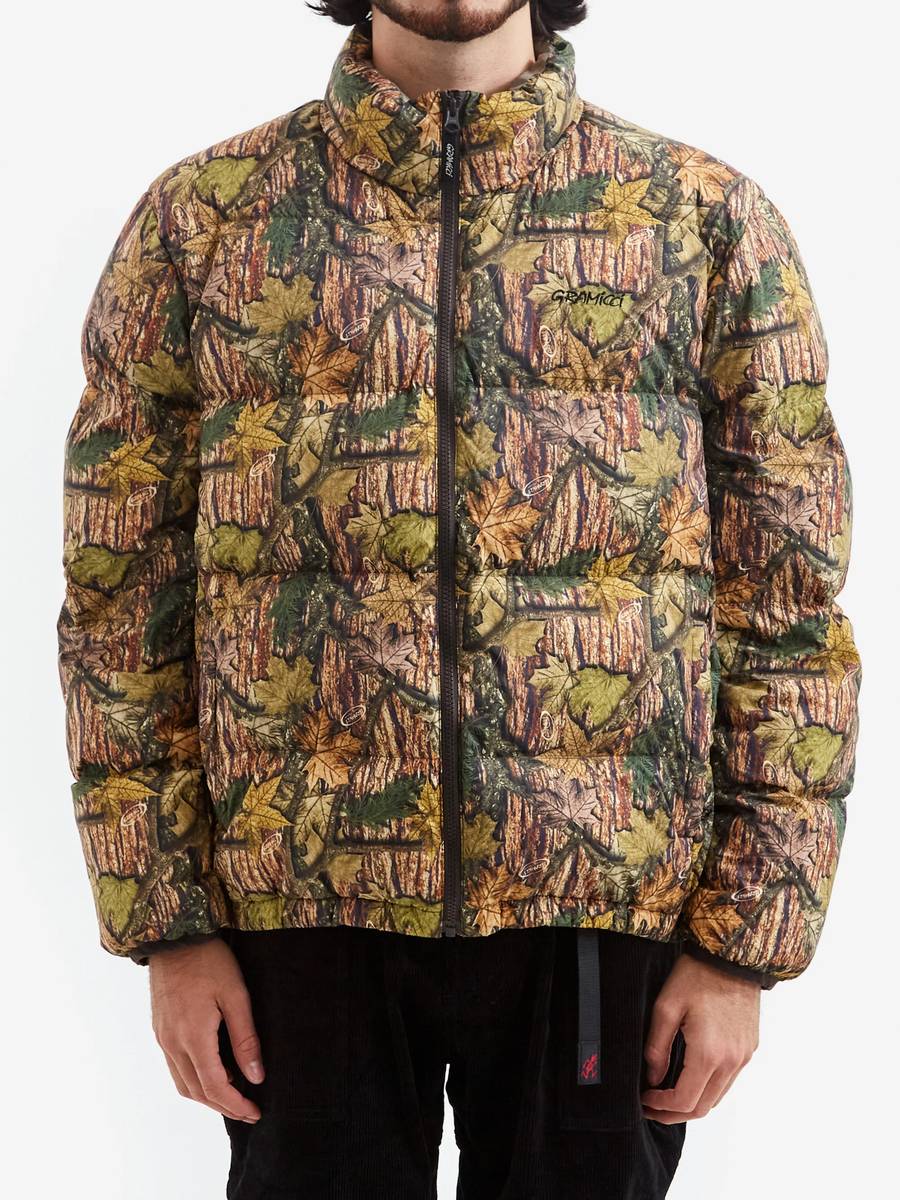 Gramicci Down Puffer Jacket
Featuring their seasonal print, this Gramicci Down Puffer Jacket is both functional and pairable, providing warmth while working well with other layers. Cut from 100% nylon, this voluminous, short-length down jacket is finished with a zip through front and multiple zip pockets.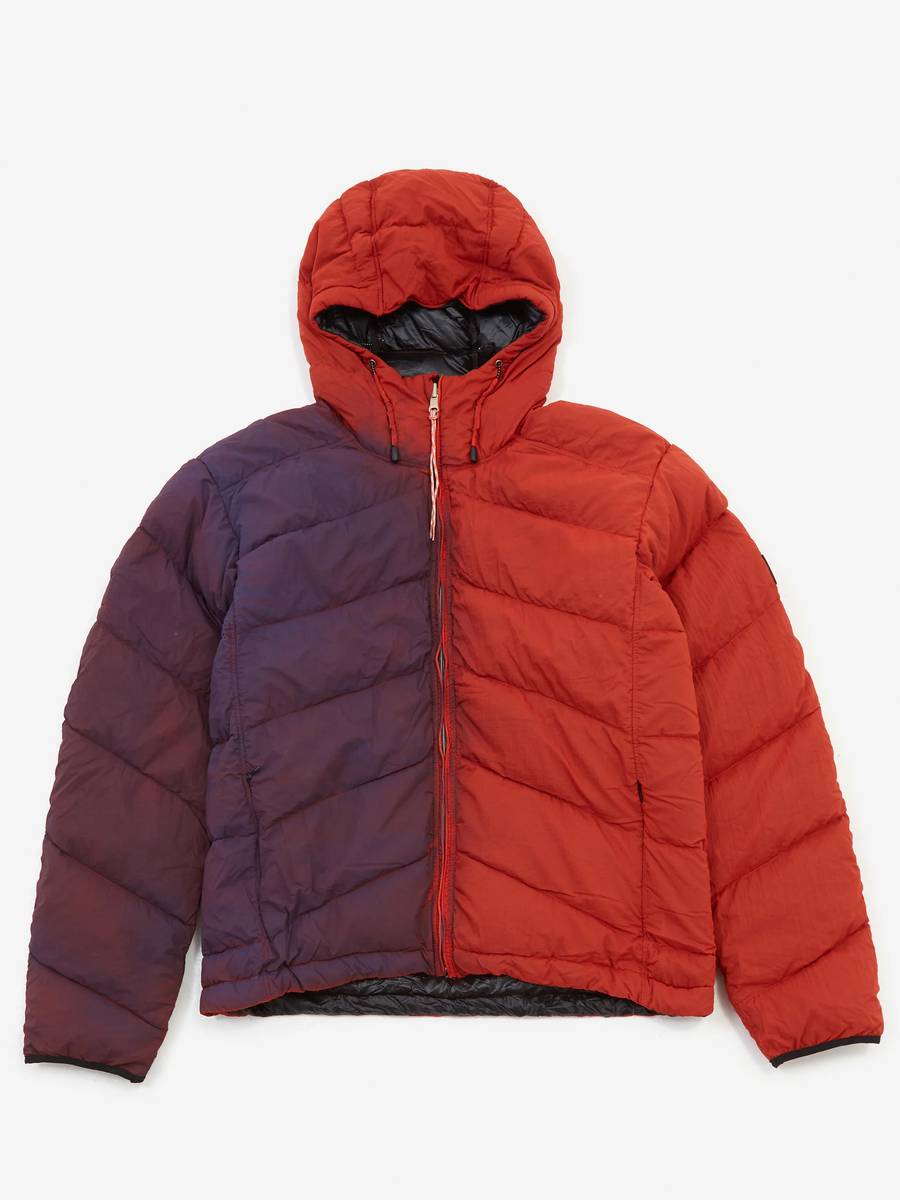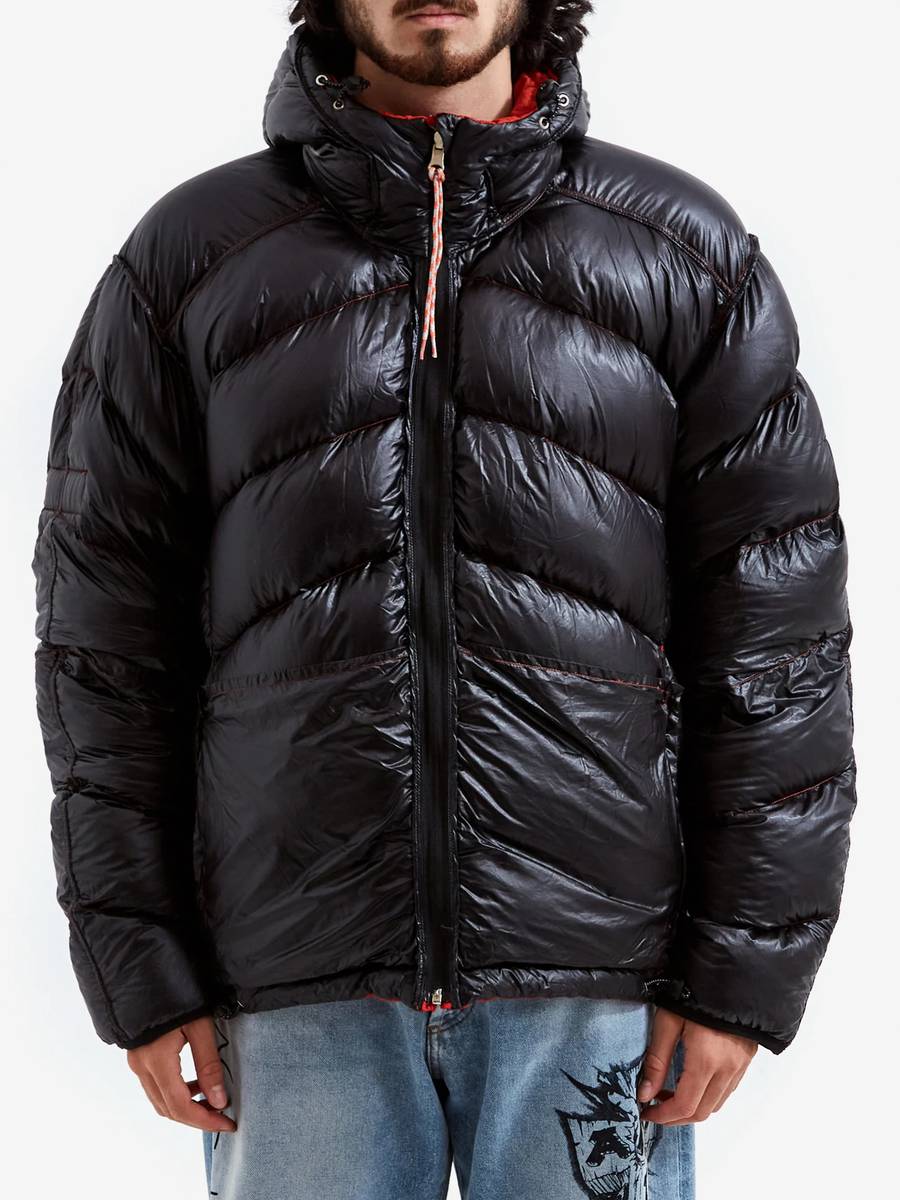 Aries Spruzzo Reversible Down Liner Jacket
Aries' Spruzzo Reversible Down Liner Jacket comes in a two colour spray dye finish with chevron stitch detailing and a sustainably sourced lightweight down fill. It's fully reversible with a plain black reverse side and packs down into it's own small bag.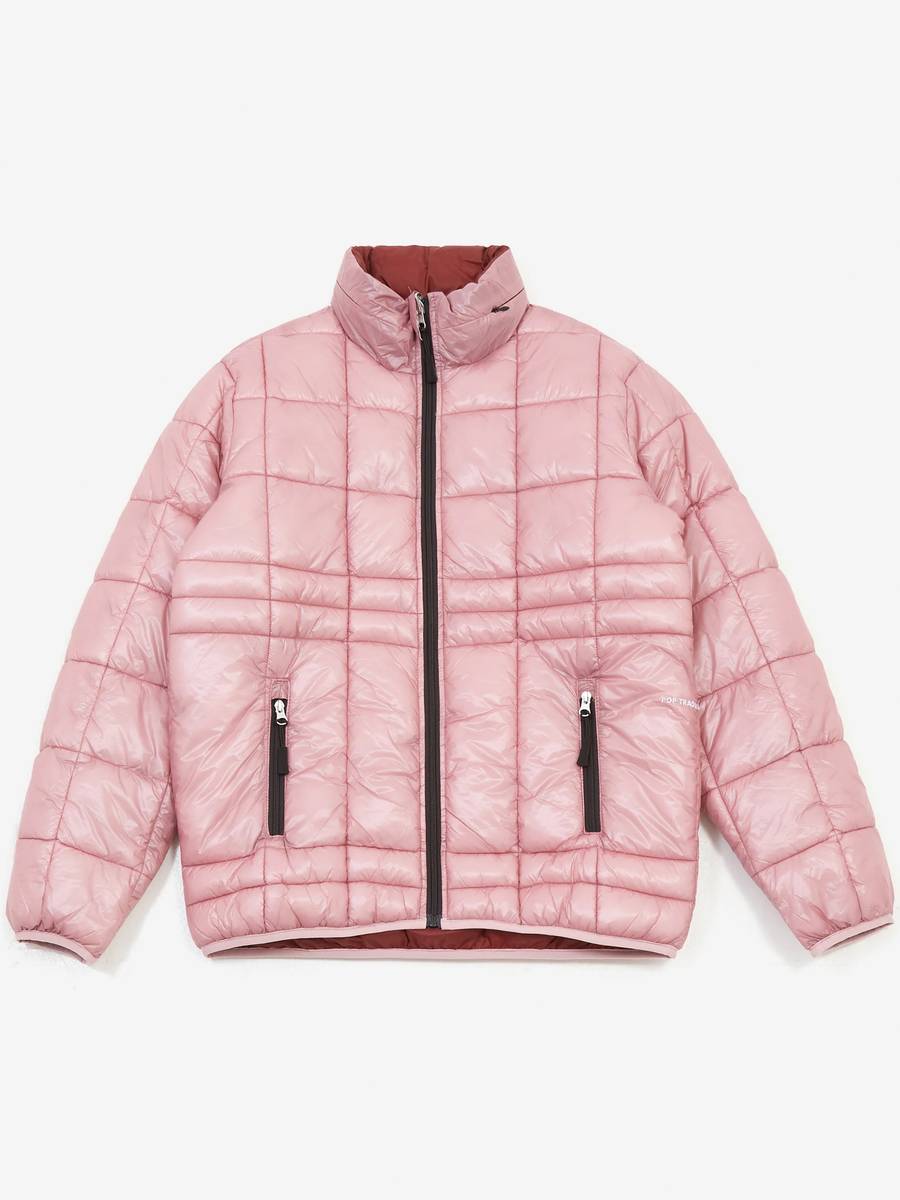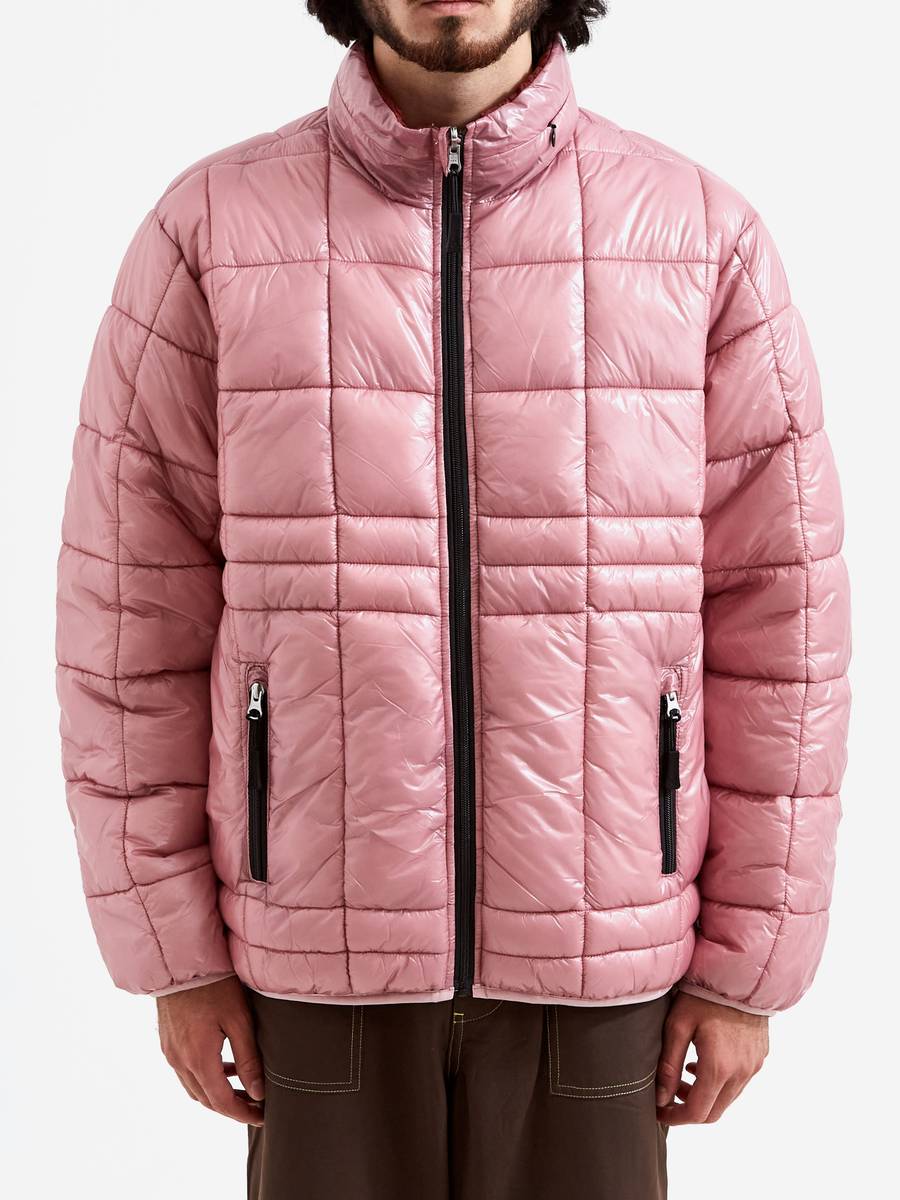 Pop Trading Company Quilted Reversible Puffer Jacket
Pop Trading Company Quilted Reversible Puffer Jacket, constructed from a durable nylon material. Featuring a packable hoodie in the back neck, a two way reversible zip closure, and complete with embroidered pop branding.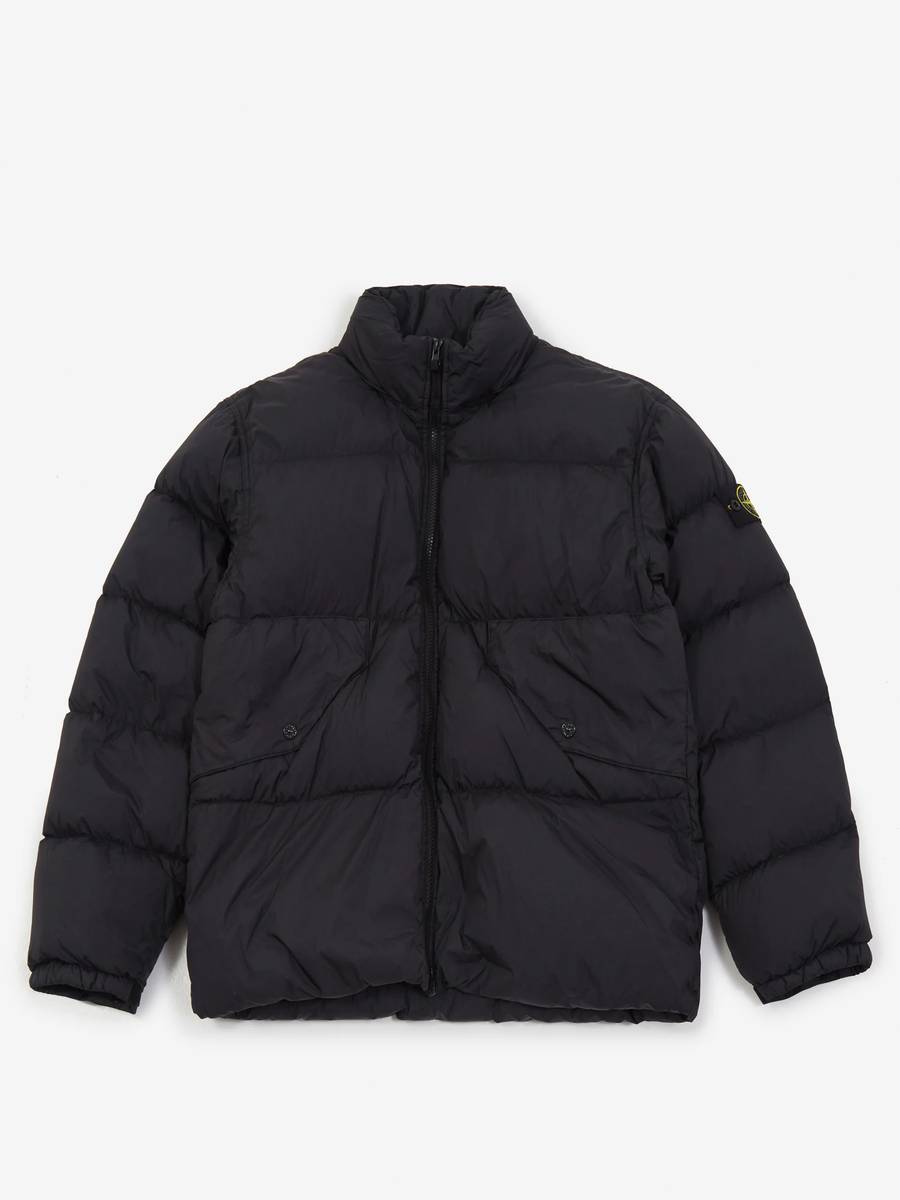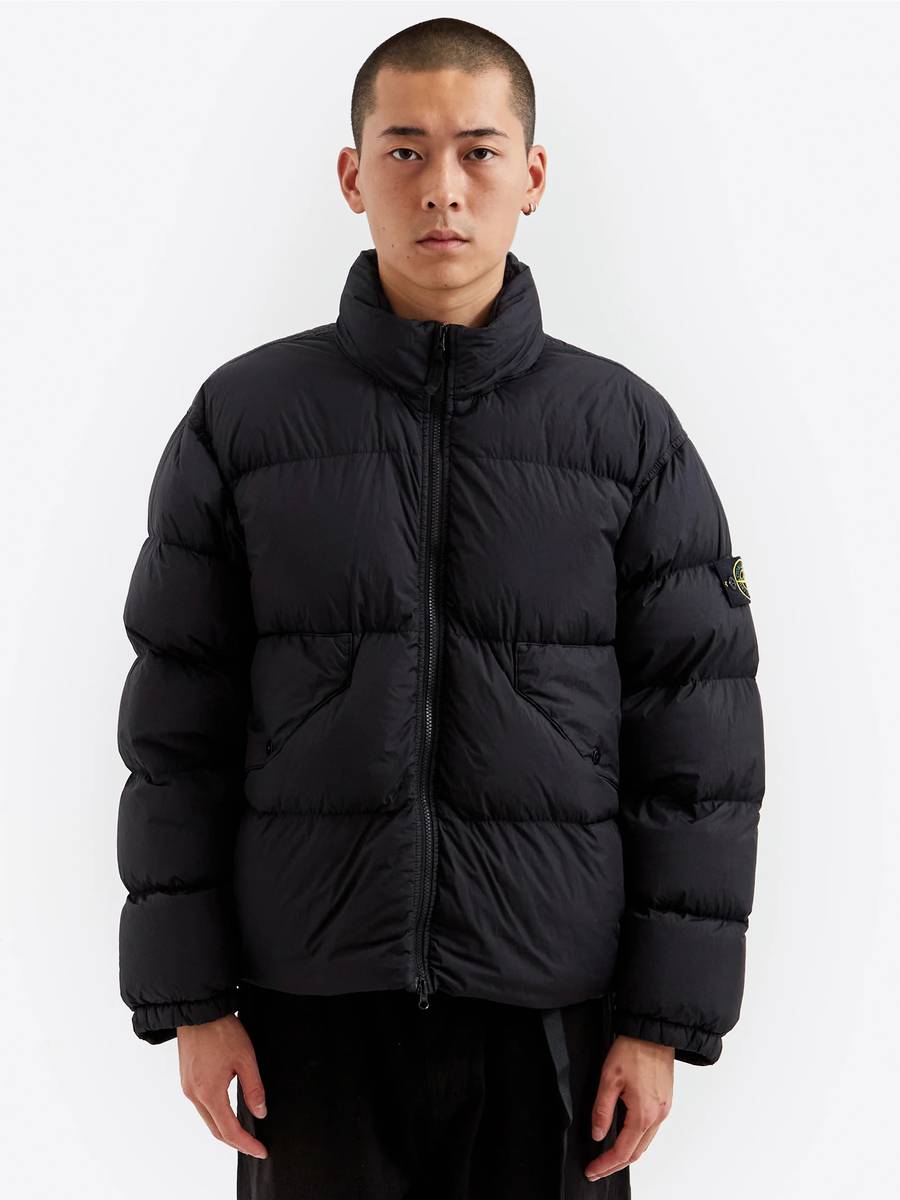 Stone Island Crinkle Reps Jacket
Stone Island's Crinkle Reps Jacket is garment-dyed to attain a softly faded sage-green hue, the duck down provides unparalleled warmth and comfort in colder environments.