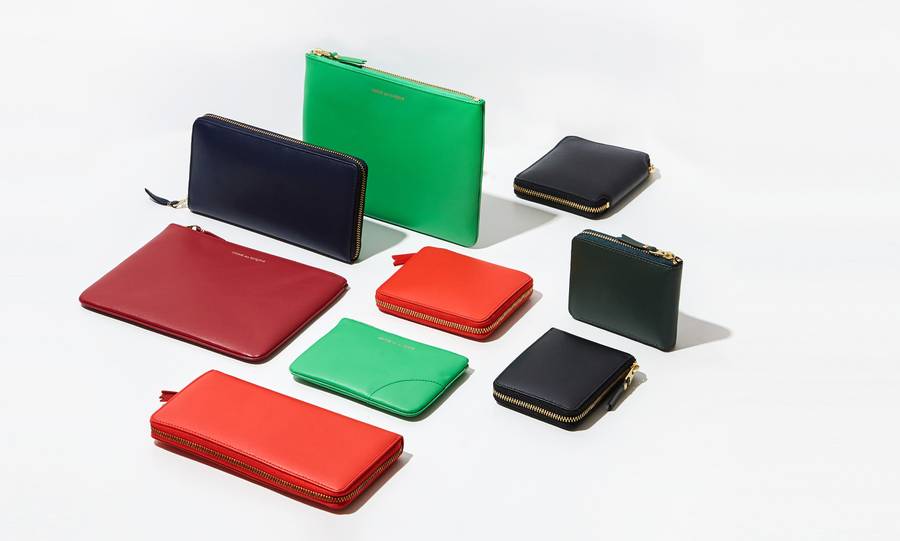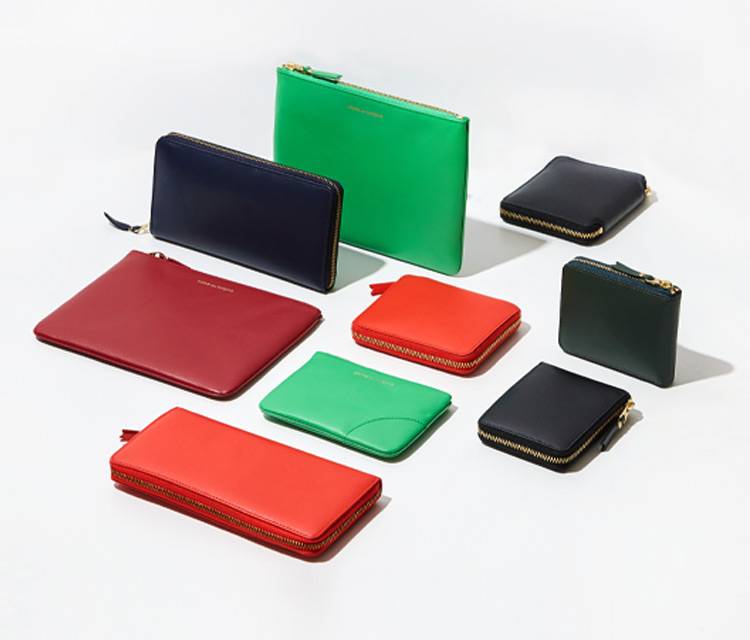 Comme des Garçons Wallets
Over the years, Rei Kawakubo has built her Comme des Garçons empire into one of the most powerful and influential fashion entities in the world, successfully creating an unprecedented lifestyle vision that boasts numerous runway collections alongside a selection of more accessible 'pocket' sub-labels. One of the most widely celebrated divisions under the umbrella is the excellent Comme des Garçons Wallet collection.
The hugely popular line mixes minimalist and playful designs with premium materials to craft truly deluxe products. Whether it be for the leather outer, mirrored inside, fluo colours or the big logo pack, Comme des Garçons Wallets have indubitably become the wallet/accessory of choice across the board.