Features
To celebrate the launch of our in-store exhibition and 10 day pop up shop in collaboration with BEAMS T and HIROTTON, we ask the Japanese artist our infamous 10 Questions. See what gets HIROTTON ticking, and shop the collection below...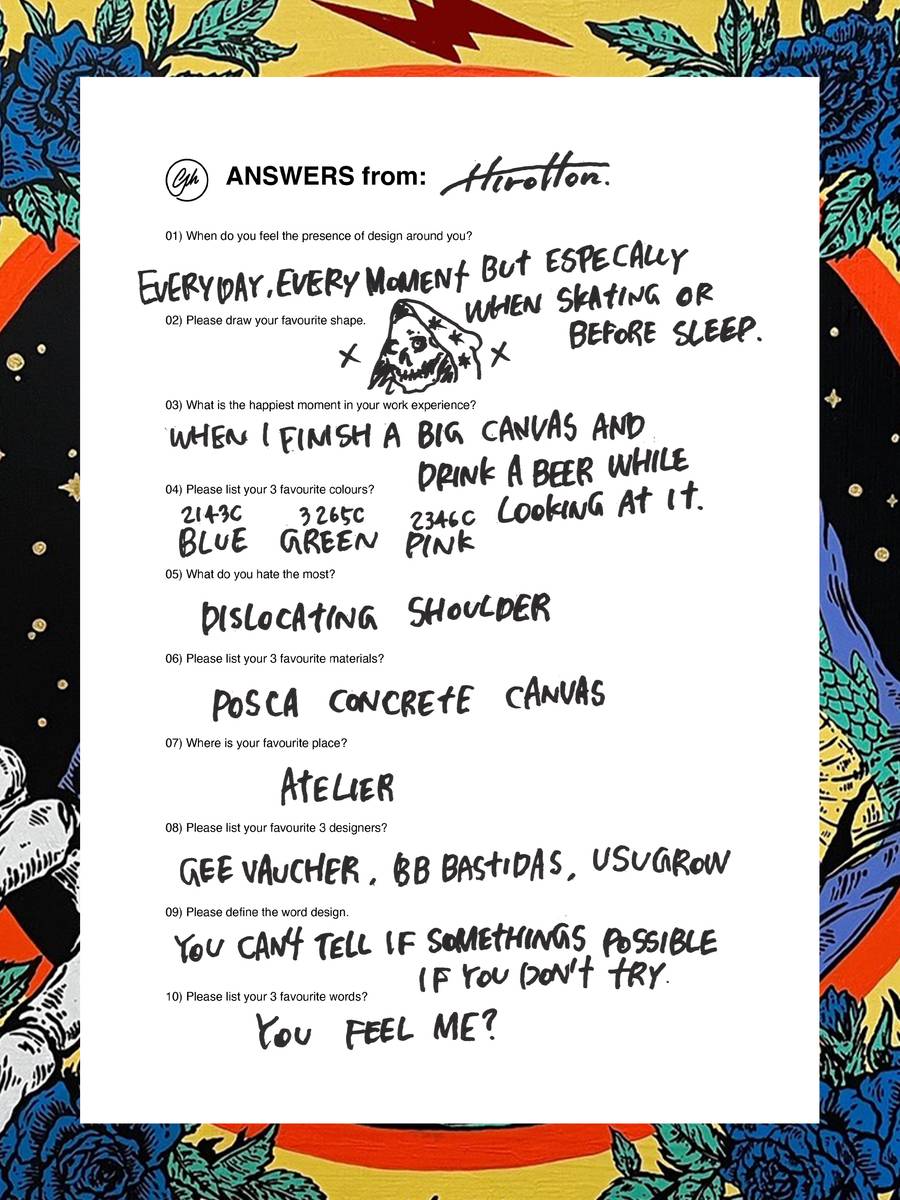 Our good friends from BEAMS T are back in town. Teaming up with artist HIROTTON on a capsule of 6 tees and a handful of accessories featuring artwork inspired by punk and skateboarding. We're hosting a pop-up exhibition in-store 15th-25th June featuring 43 original HIROTTON artworks, alongside our collaborative capsule.
*Artworks will be for sale in-store only for these 10 days.