Features
Record Store Day is an annual event inaugurated in 2007, the same year we opened our doors for the first time. As a company that values independent spirit, culture, careful and considered curation, Record Store Day resonates with us. A day that brings together fans, artists, and a tonne of independent record stores all over the globe. As advocates of supporting local and independent, we urge you to support a new band, your local independent shops, buy physical records, listen to local radio shows. See our guide below…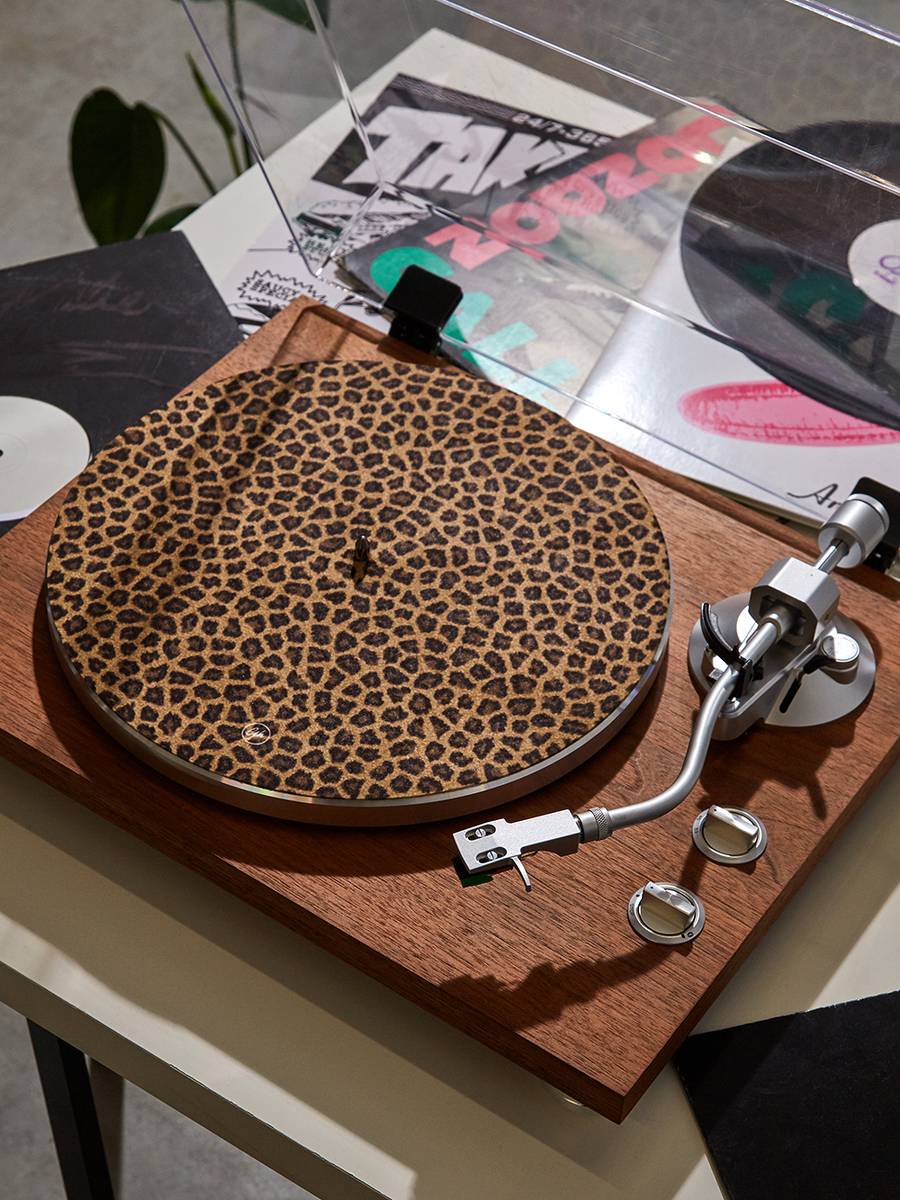 Goods By Goodhood Slipmat
A few seasons back, and with World Record Store Day in mind, we created our very own exclusive 12" vinyl slipmat. Designed in-house by the Goods by Goodhood team, the slipmat is covered in an all-over leopard print in true GH fashion. The slipmat was an instant hit, and we've since designed another featuring the Goodhood Pyramid graphic. One for the DJs, collectors and vinyl lovers. Check it out.
A Good Guide To Independent Record Shops And Radio
In celebration of supporting independent, we've compiled a selection of our friends and neighbours; some of the best independent record shops and radios in London.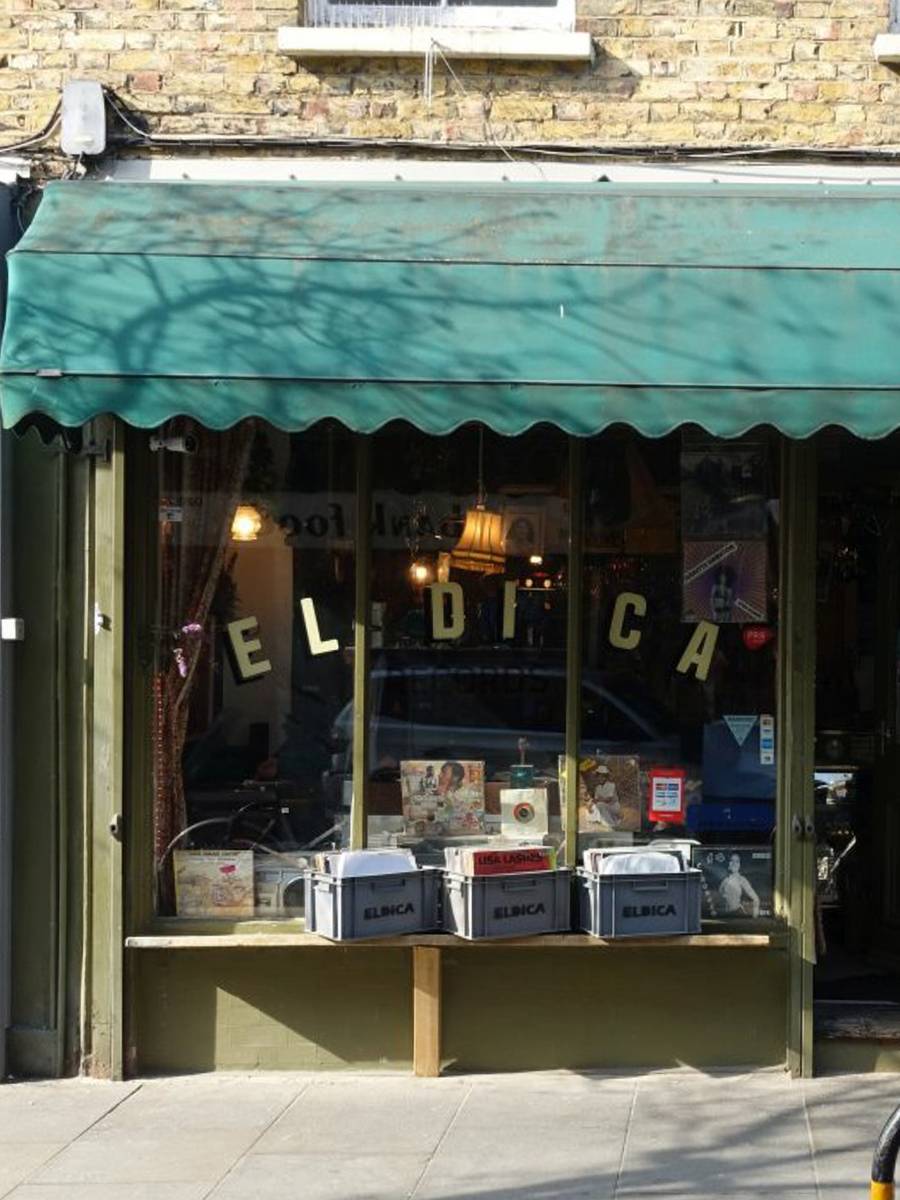 Eldica Records, Dalston
Location: 8 Bradbury St, Dalston, N16 8JN
Owned by couple Andy and Annie Westbury, Eldica Records is a community cornerstone of Dalston. They opened their doors for the first time in 2000 as a small mirror and mosaic shop, and named in tribute to Annie's grandmother Eldica Joachim. Over 20 years later, their expertise lies in music from all over the world. Their hand-picked selections include rare reggae, 90s hip-hop, Caribbean funk and everything in between, Despite East London gentrification, Eldica has always remained the same shop they have always been. Listen to our latest Good Vibes with Andy of Eldica Records here.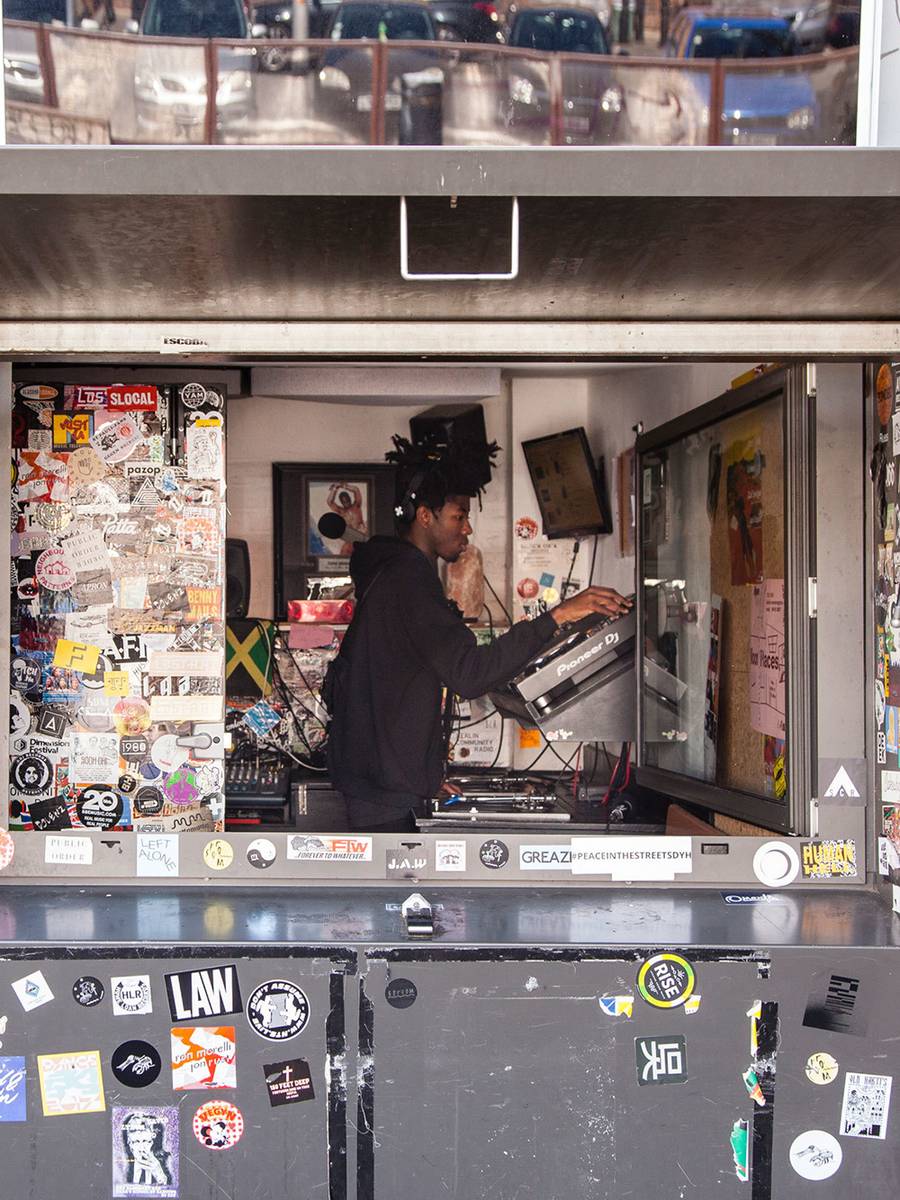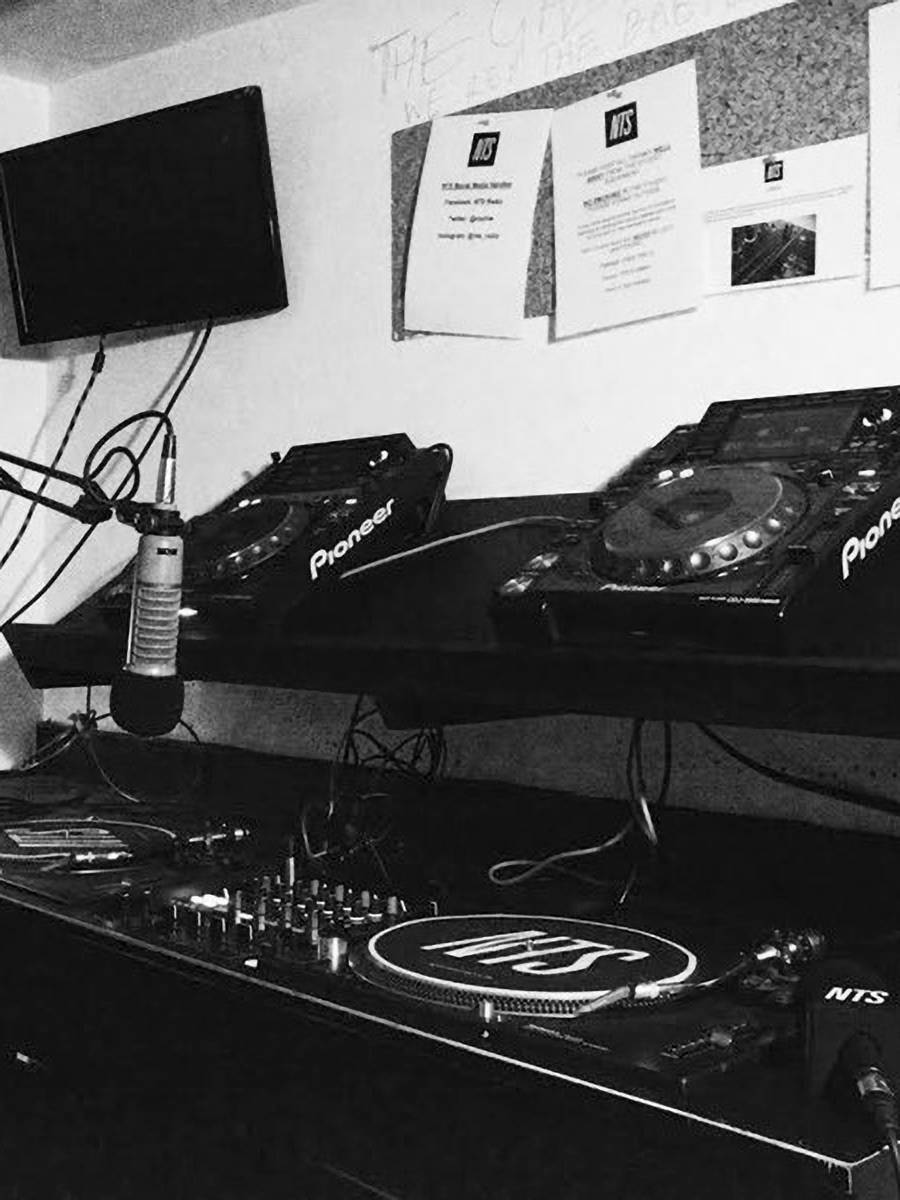 NTS Radio, Dalston
Founded in 2011 by DJ Femi Adeyemi and based in Gillett Square until late 2020 when they were forced out, NTS has become one of the most prominent online radio stations internationally. The indie radio breaks through genre-defined borders with it's widely ranged shows, DJs and hosts. With more than 200 shows, there's something for every listener to discover. NTS is heavily shaped by a sense of community, with help from the live chat rooms, good subject matter, passionate people, no adverts, and no algorithms.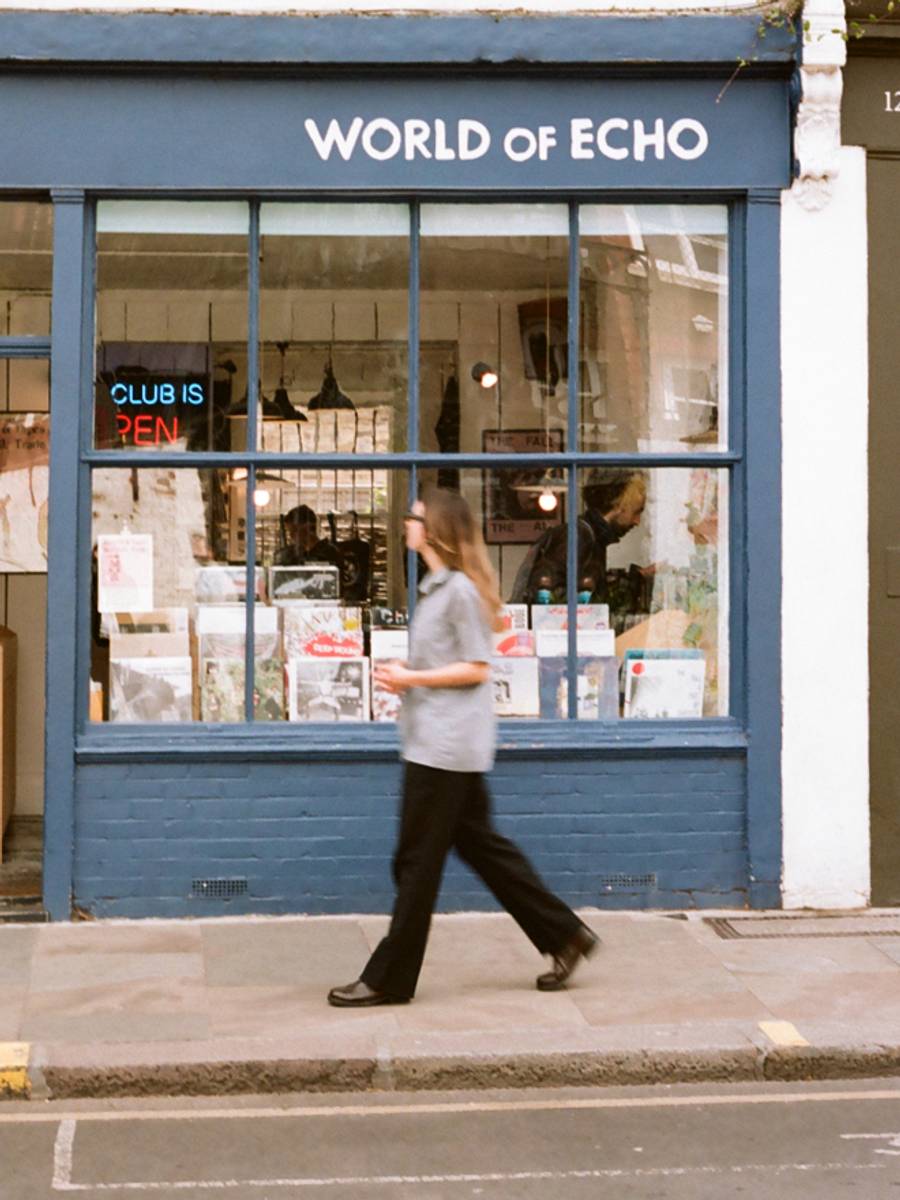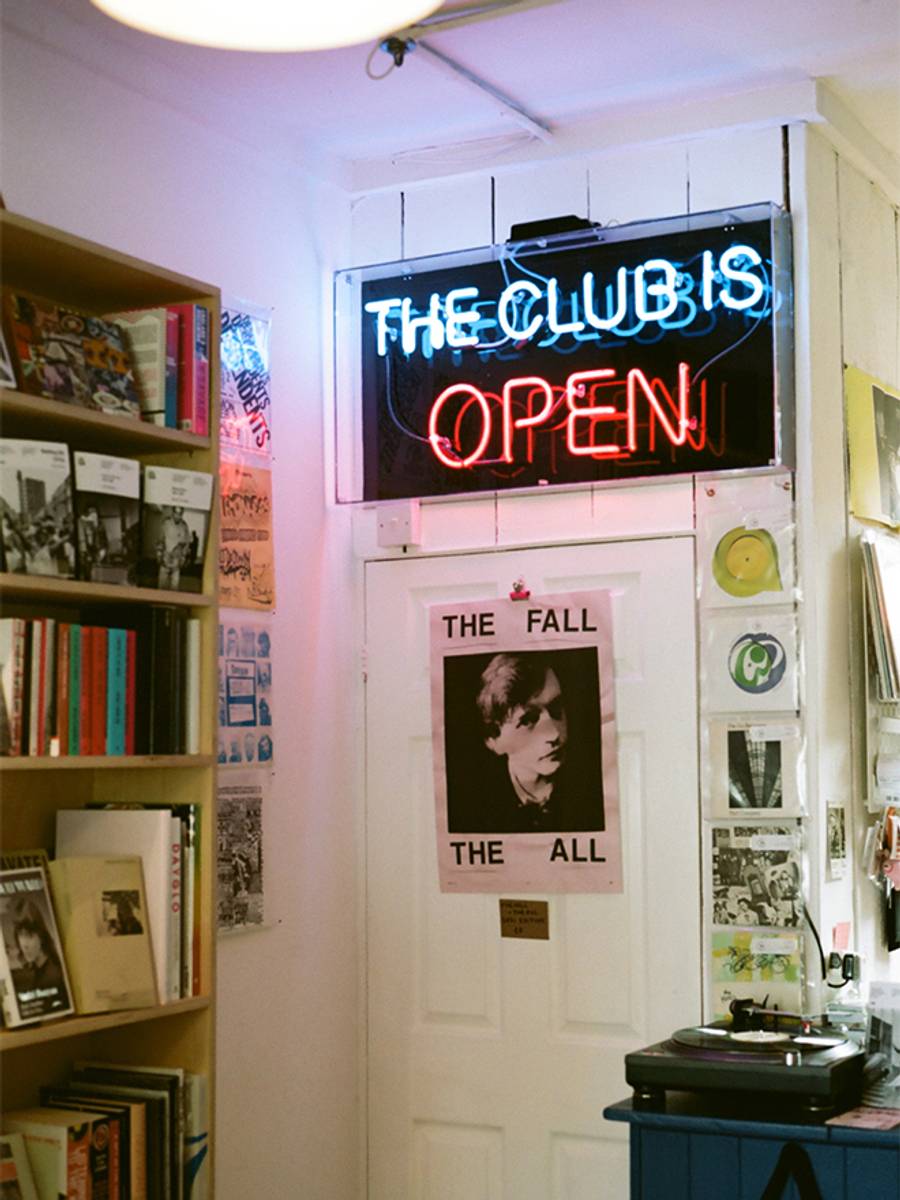 World Of Echo, Bethnal Green
Location: 128 Columbia Road, London, E2 7RG
Newer kids on the block, located on our picturesque neighbouring street Columbia Road, World of Echo opened up in 2018. Named after Arthur Russell's 1986 album, Stephen Pietrzykowski and Natalie Judge's shop stock new, used and rare vinyl, and gravitate towards the genre they identify with the most. Both owners have both worked in music and "spent innumerable hours in record shops all over the world", and as a result, World of Echo has some of the best selections of vinyl from all over the globe.
Check out our interview w/ Flo Dill at World Of Echo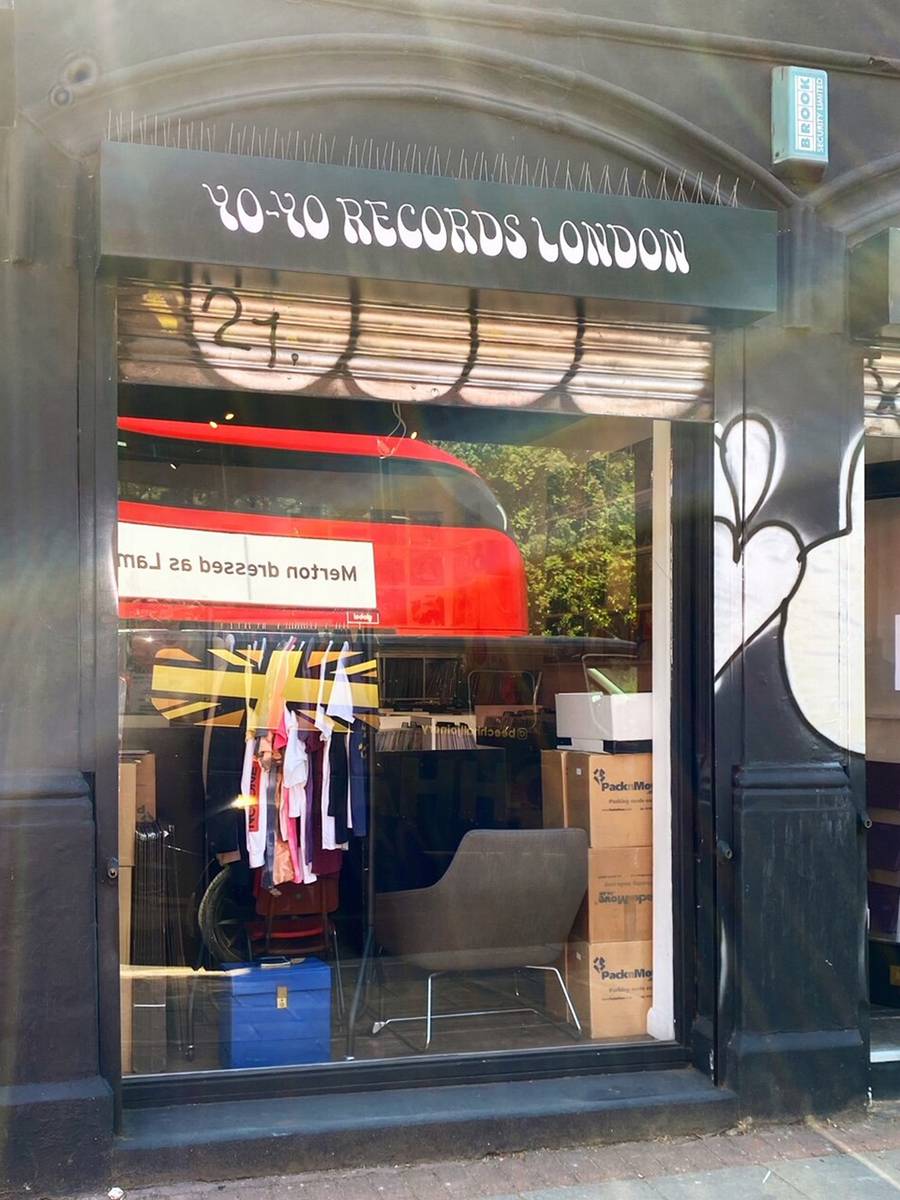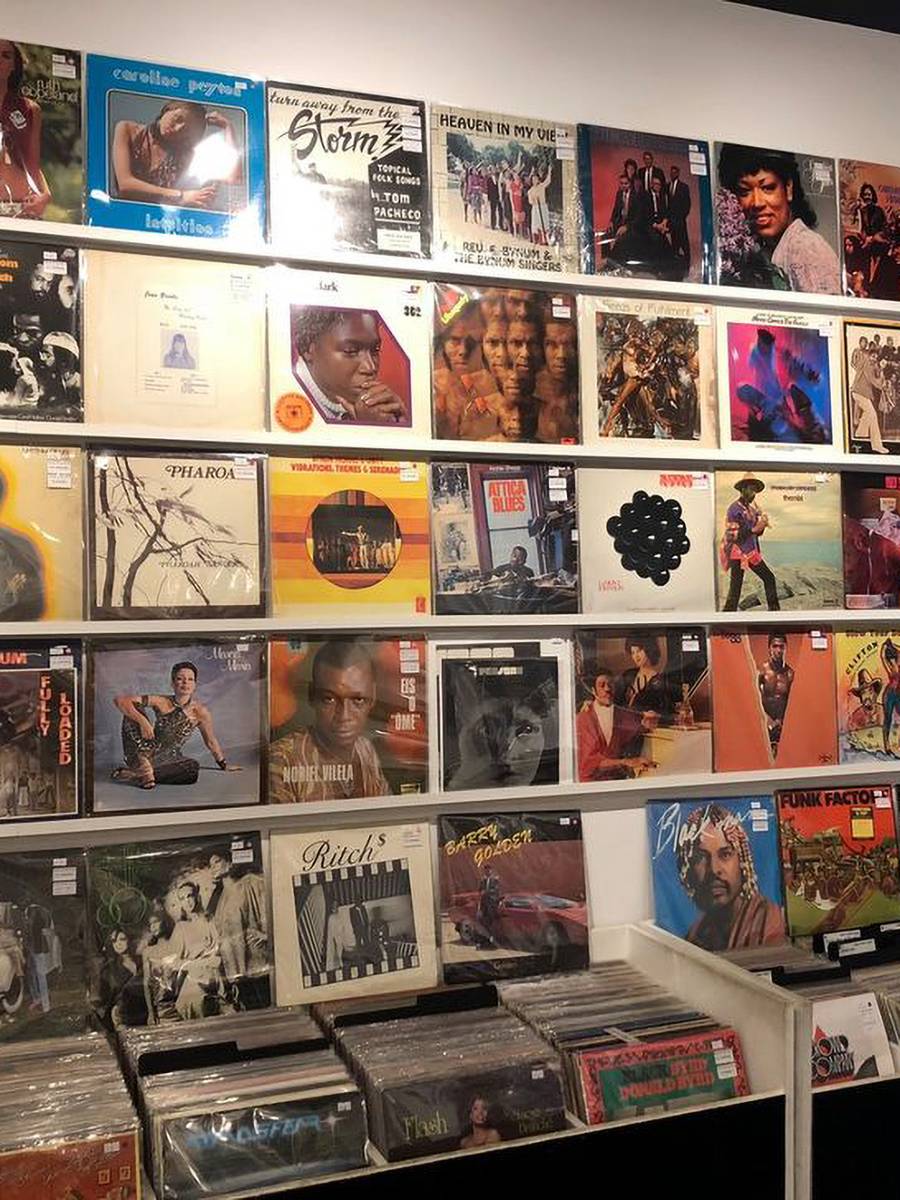 Yo-Yo Records, Haggerston 
Location: 324d Hackney Road, E2 7AX
Originally established in 1998 under the name of Cosmos Records, the shop re-launched as an independent record store in 2020 under the name of Yo-Yo Records. Placing a bigger focus on dance and reggae music, the re-brand saw an increase in the amount of 12" and 7" records on offer. The shop also specialises in US originals and vintage pressings, Funk, Soul, Jazz, Fusion, Brazilian, Latin, Disco, Boogie, Rare Grooves, Afro and Psych, and so much more.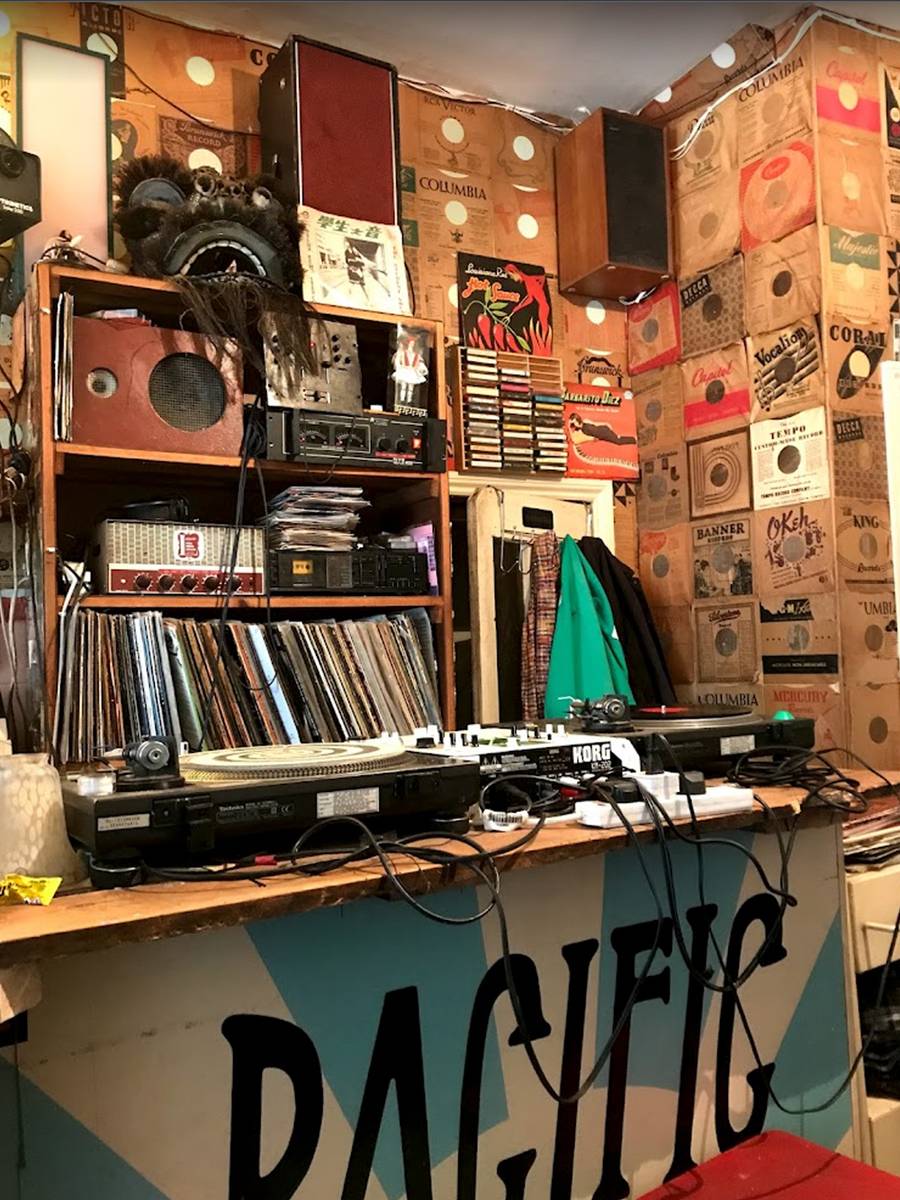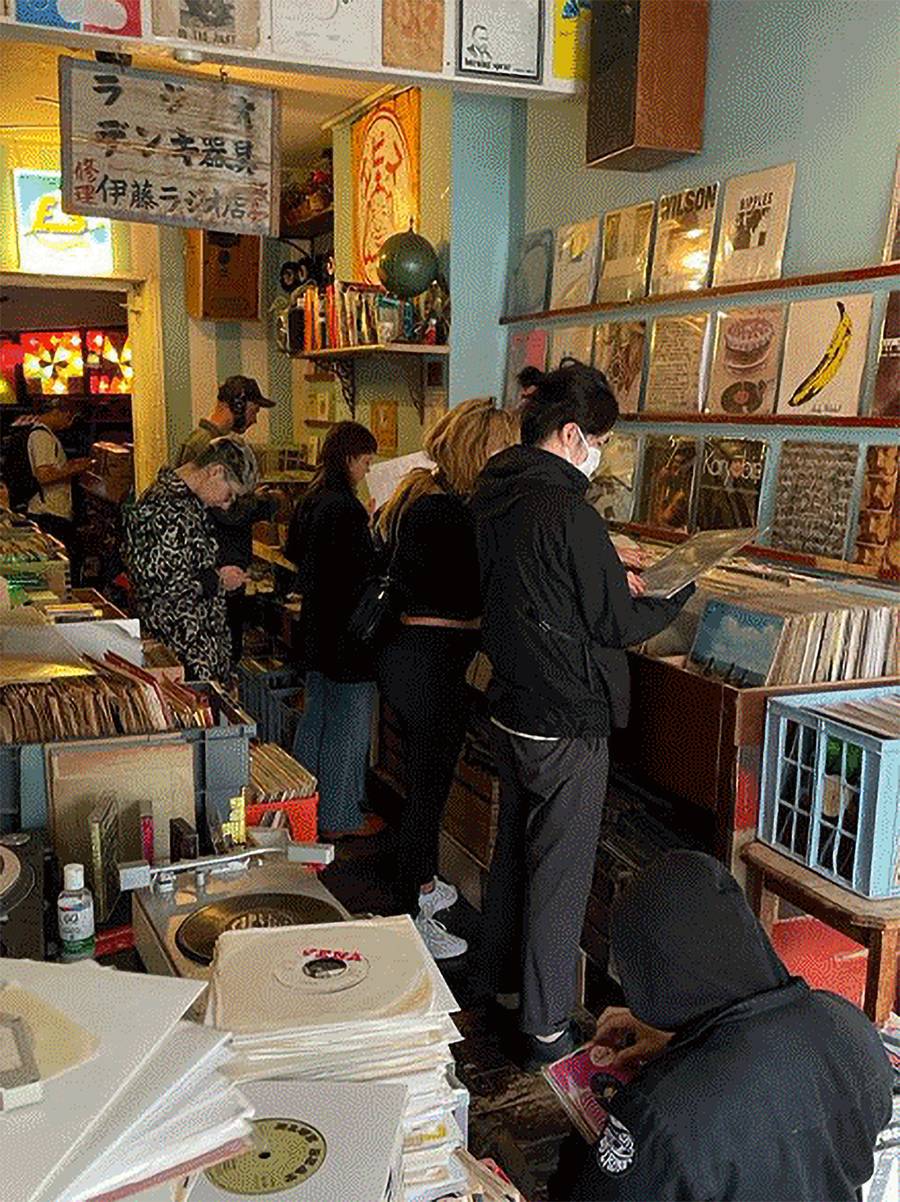 Atlantis Records, Clapton
Location: 8 Clarence Rd, Lower Clapton, E5 8HB
After many years of buying, selling, and making music, co-founders John and Liam opened Atlantis Records as a physical store in 2020. Selling Rough Trade founder Geoff Travis' record collection as well as secondhand offerings. Spanning a range of genres, the shop has everything from reggae to jazz to classical to spoken word.
Listen to Good Vibes 90 by Atlantis co-founder John Coxon here.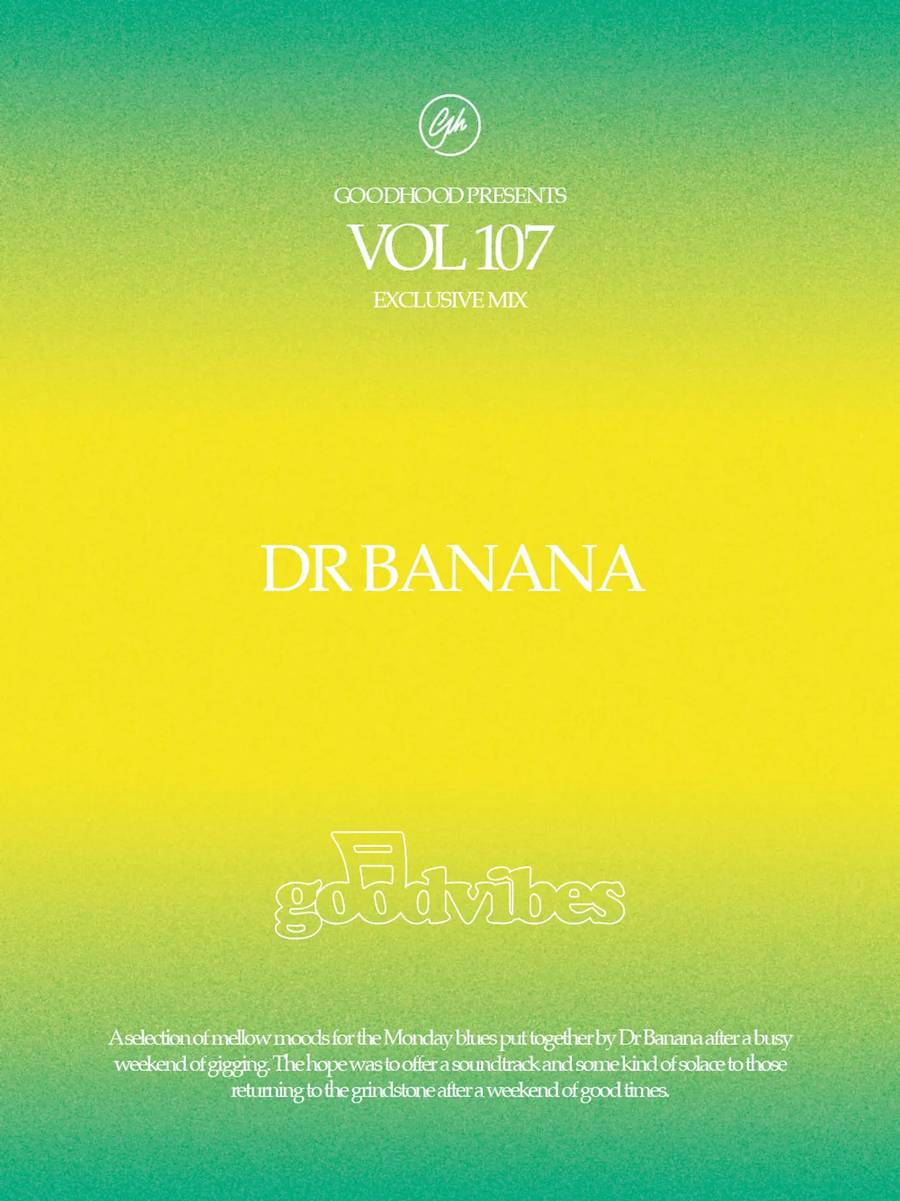 GOOD VIBES 107 - DR BANANA
GOOD VIBES 107 - DR BANANA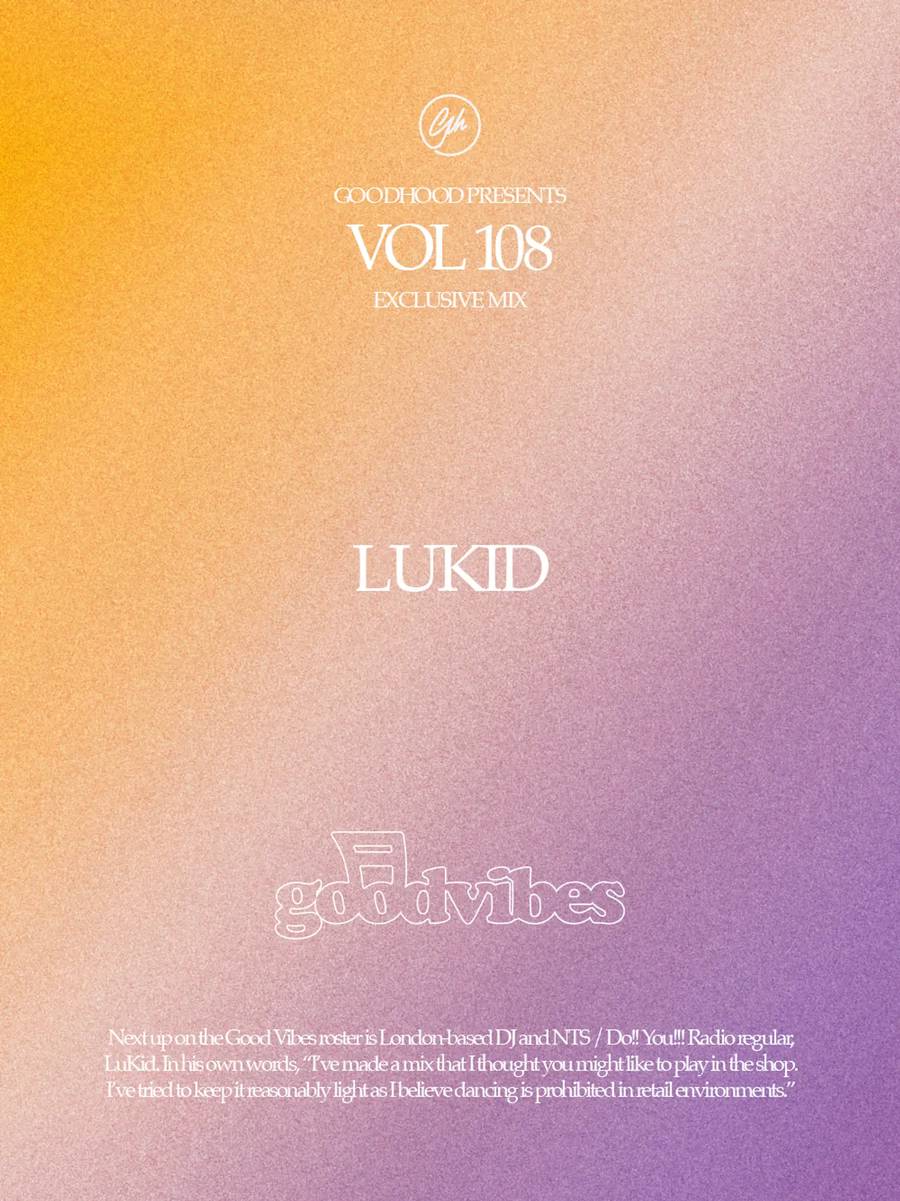 GOOD VIBES 108 - LUKID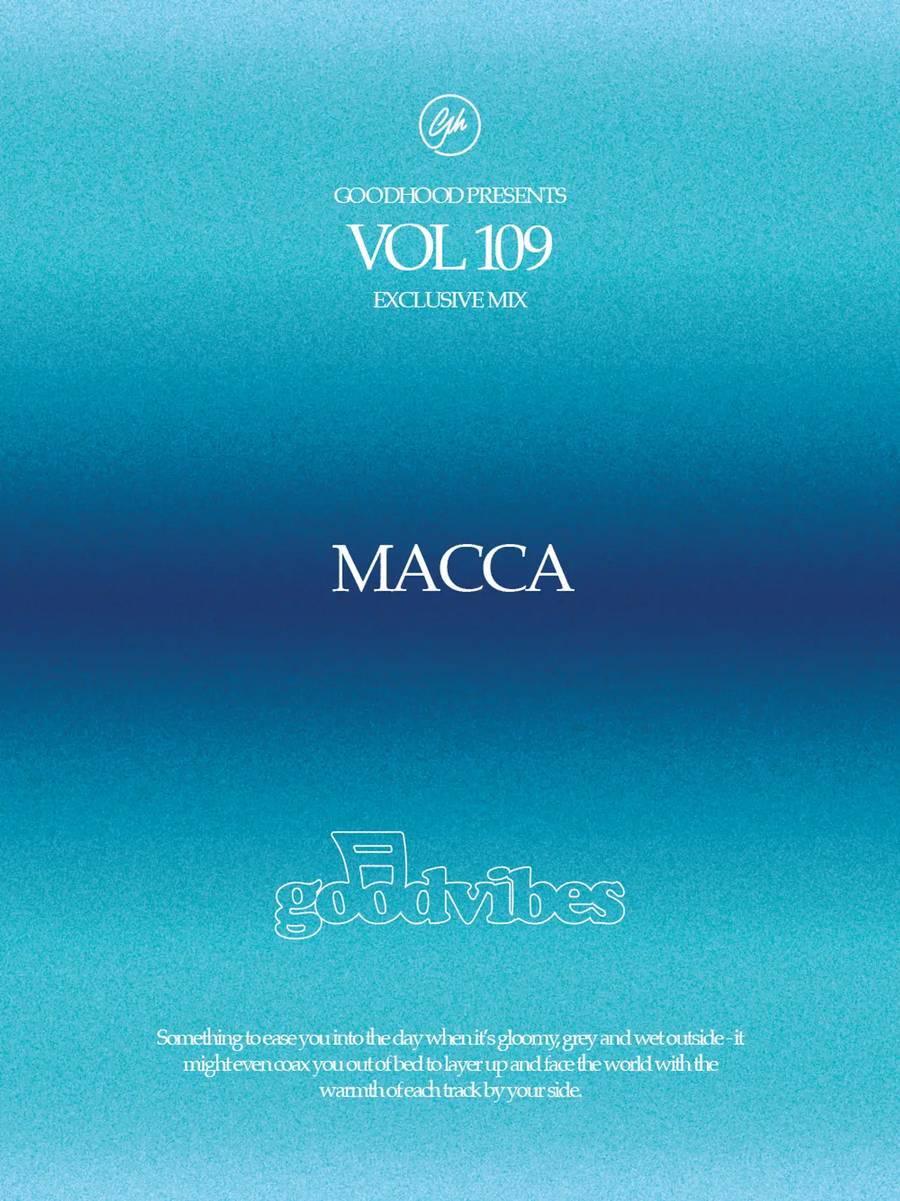 GOOD VIBES 109 - MACCA.
Good Vibes
We've been collaborating with DJs, musicians, brands, designers and friends for a number of years to make Good Vibes mixes. Playing everything from punk to jazz to drum and bass and beyond, our past hosts have included Gorillaz, Giles Peterson, Mount Kimbie, Nightmares on Wax and much more. Our collection is vast, well curated, and very good. See a couple of our favourites above, and check out our complete back catalogue of mixes below.