Features
Record Store Day is an annual event inaugurated in 2007, the same year we opened our doors for the first time. As a company that values independent spirit, culture, careful and considered curation, Record Store Day resonates with us. A day that brings together fans, artists, and a tonne of independent record stores all over the globe. To celebrate this day, we took a trip to our neighbours at Columbia Road's World of Echo, and spent an afternoon record shopping with NTS Radio Breakfast Show host, Flo Dill. Check it out below...
GOODHOOD: C

ongratulations on the NTS Breakfast Show! We're big fans at GH. Can you give us a run down on what the day in the life of the NTS HQ looks like?

FLO DILL: Thank you! On the days I do my show I usually prep the night before, getting tunes together etc, then in the morning I flick through them, maybe try to find the first few and then the rest you just sort of go with the flow. Then generally at NTS there's always a lot to do, a lot of live shows to keep on top of and people to get back to - I send a lot of emails - and I listen to a lot of music!!

 
GH: 

If you were starting your radio show career all over again, what would the first song you play on-air be, and why?

FD: The first song I did play on NTS was World in Motion by New Order, and I don't think I would change that. It was perfect because my show was called World in Flo Motion, and as a song, it encapsulates a lot of what I like: it pissed off a lot of serious music fans because it was a novelty football song with John Barnes rapping on it and Joy Division fans were disgusted at it. But there's also nice ties to other stuff in music that I like - Andrew Weatherall remixed it, the production is similar to a lot of other (non novelty) music that I like, it has history… perfect. 

 
GH: Your show 'World in Flo Motion' is on hold, will it be making a return soon?
FD: No, unless I stop doing breakfast. No point in having two shows I don't think!
"MAYBE TRY TO FIND THE FIRST FEW AND THEN THE REST YOU JUST SORT OF GO WITH THE FLOW

"
GH: What does your record collection look like? How do you file and store them?
FD: My record collection is unfiled and a bit chaotic. I am waiting for a free weekend to go through everything and reorder it. I did a big clear out last year where I chucked a load of stuff to a local record shop that I never played anymore and whacked stuff on Discogs etc. But I stupidly didn't use that time to order them. 
GH: Favourite record in your collection currently?
FD: Impossible question! But my favourite record that I own right now is probably Spinner Dolphins - Happy Daze.
GH: Dream guest, dead or alive, to have on the show?
FD: My dream guest is Bob Mortimer.
GH: How do you find new music? I tend to find new music through radio shows.
FD: Me too. I listen to a lot of radio, and I'm very lucky because I'm surrounded by music people. People send me stuff all the time, including listeners. They have such good taste, and they have probably the best understanding of what I like because they listen to my show. It's so cool, it's really nice. That to me is why radio is so good because someone else will say I love this, maybe you'll like it too. That's better to me than finding something myself. There's something about someone else really liking it that makes me more open to it. 
"

THERE'S SOMETHING ABOUT SOMEONE ELSE REALLY LIKING IT THAT MAKES ME MORE OPEN TO IT"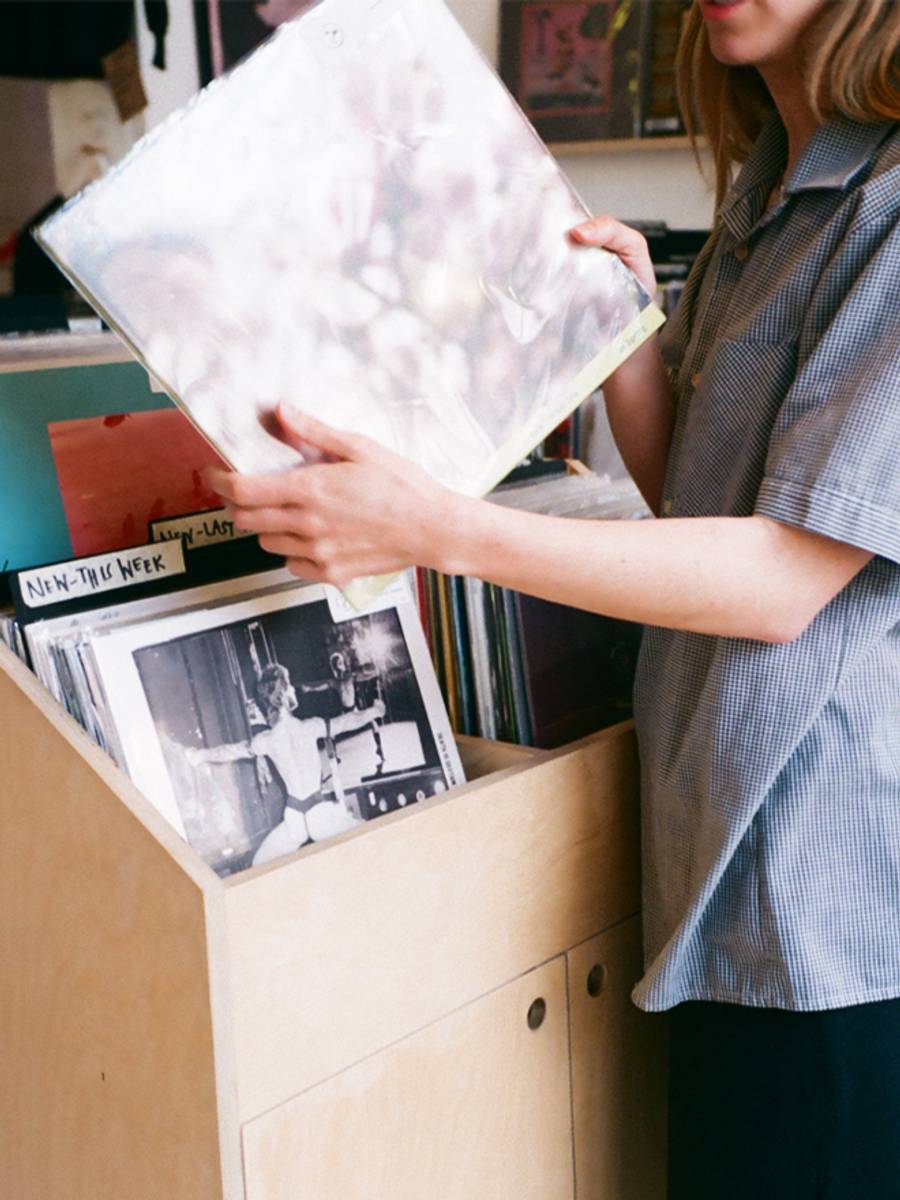 Tara Clerkin Trio - In Spring, released on World of Echo's label
Tara Clerkin Trio - In Spring, released on World of Echo's label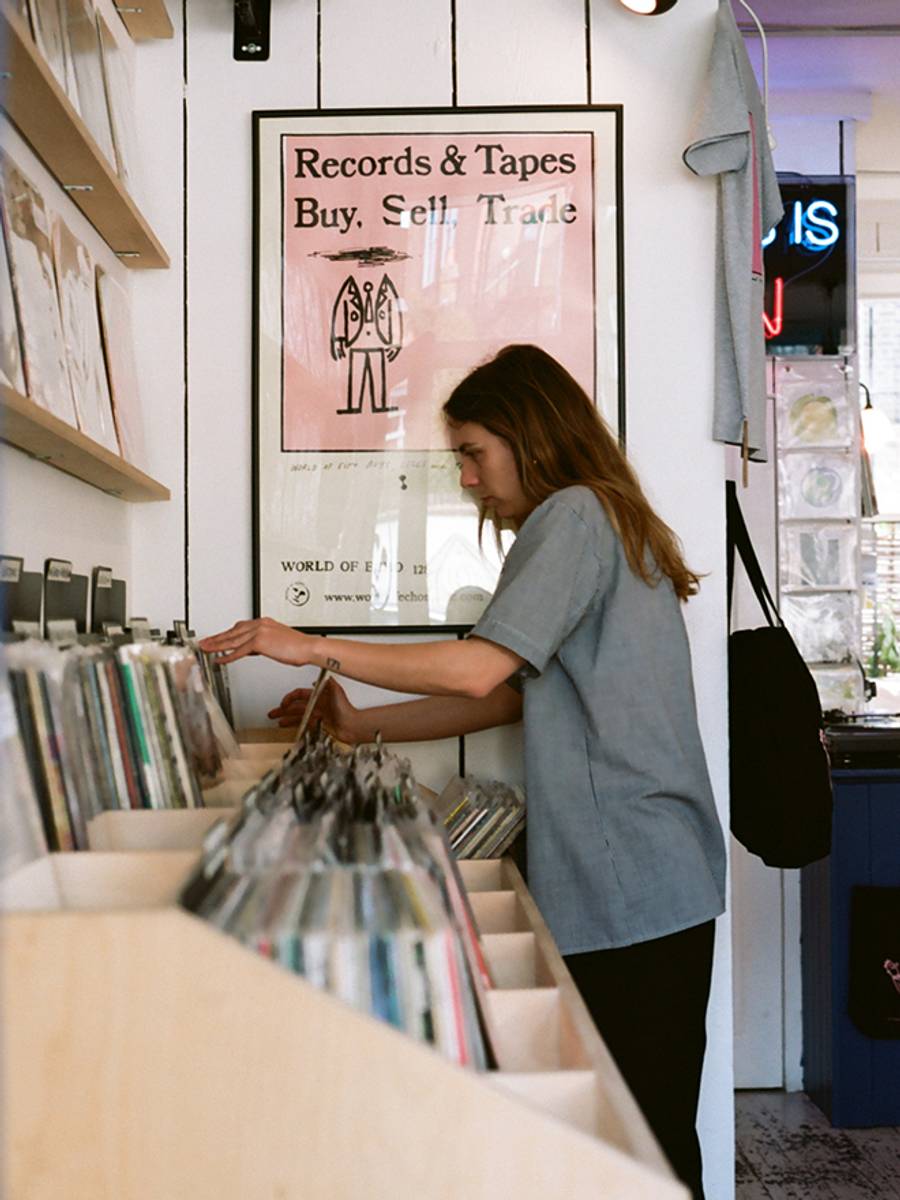 GH: How are you planning on spending Record Store Day this year?
FD: I will be in New York! Shopping at A1 I think. And eating pizza.
GH: What are you currently reading?
FD: I'm reading David Sedaris' Barrel Fever, and sporadically re-reading Inner City Pressure by Dan Hancox. I tend to avoid books about music but this one is amazing: it's about the birth and heyday of grime, but also really about urban planning, New Labour, and the turn of the millennium. So good. 
GH: What was your first record, and how did you acquire it?
FD: I don't remember! I started buying records abroad first, weirdly, so it will have been an Amoeba bargain bin thing. I know the first thing I bought on Discogs was an Ice-T instrumental.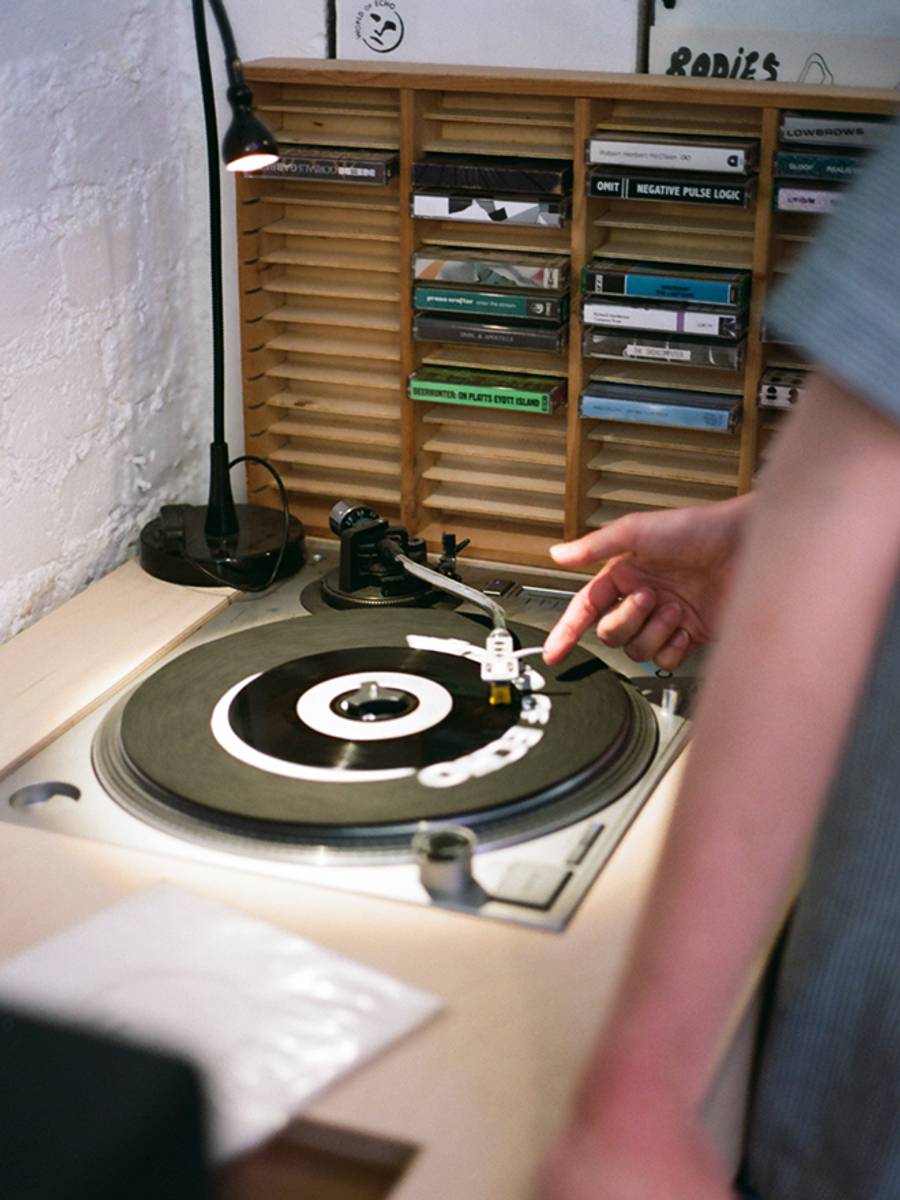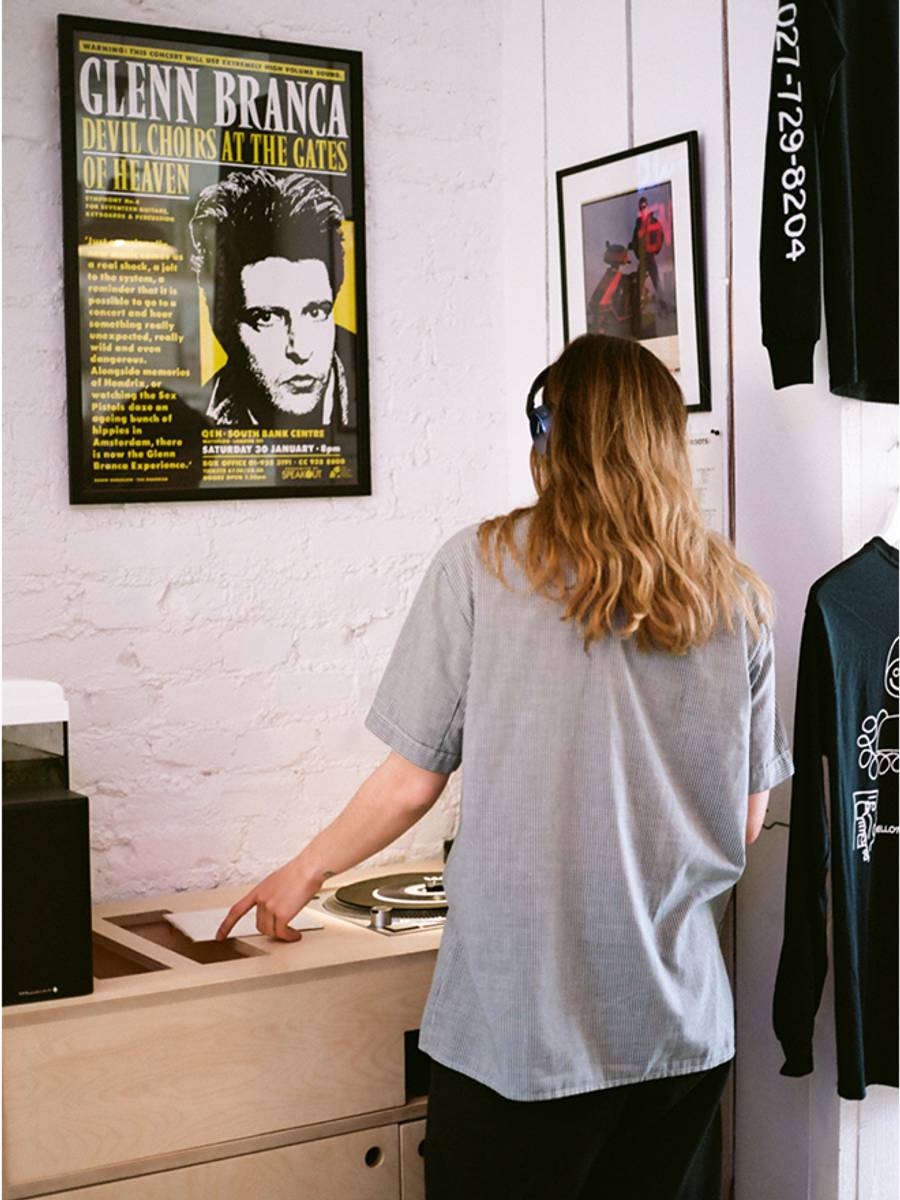 GH: You've been at NTS for 7 years now, how has the radio station changed in that time? What's been the most exciting development for you?
FD: The station has changed massively. I don't know if I can pinpoint the most exciting development as there's been so many, and honestly, I think the best is yet to come.
GH: Best new and upcoming band/artist you've discovered recently?
FD: Hmmm…. I was very impressed with the Rip Swirl release on Public Possession, John Glacier's most recent album, and Organ Tapes. 
GH: Any festivals you're excited for coming up this summer?
FD: I'm going to Glastonbury for the first time! So I'm really looking forward to that.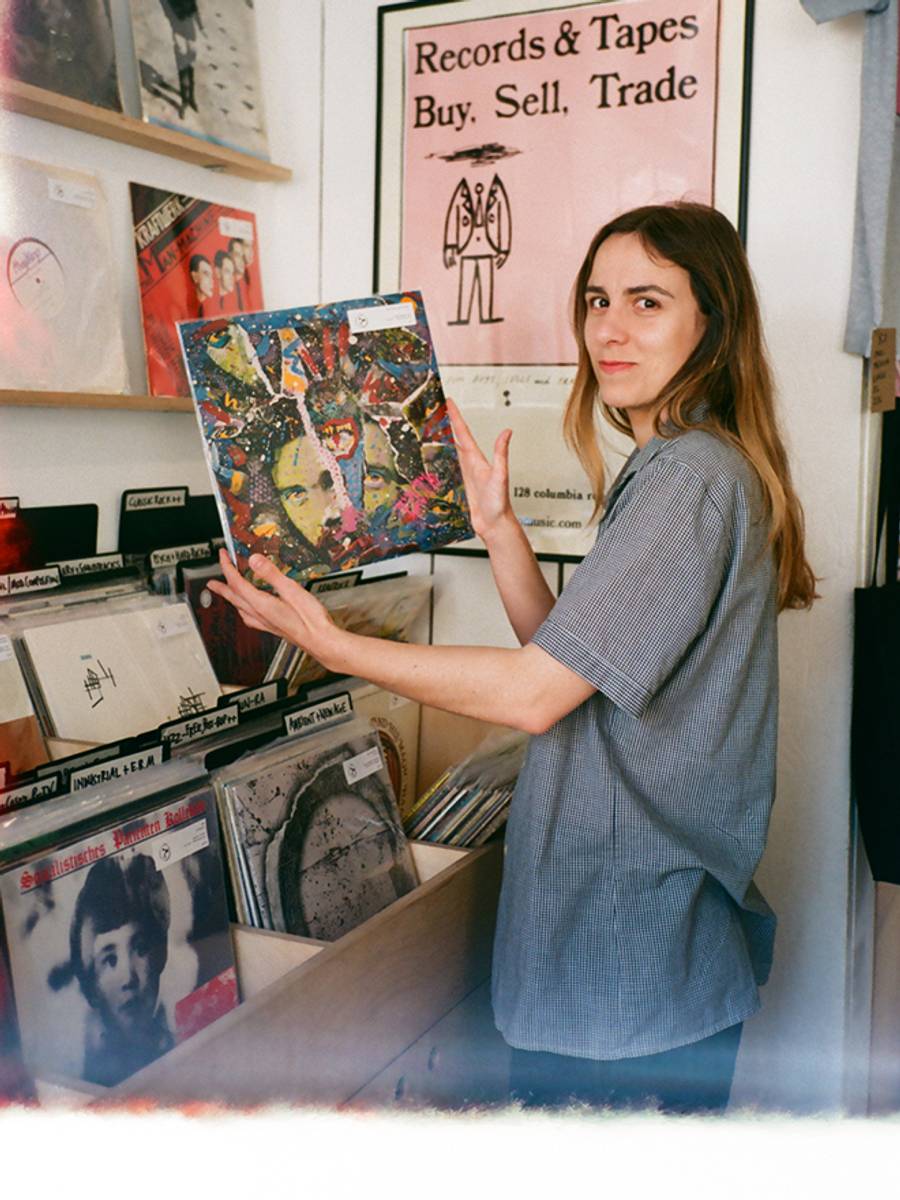 GH: Is there a 'holy grail' record that you've always wanted to get your hands on?
FD: Yes - "The 2 - We is 1". But it's stupidly expensive on Discogs and so far unattainable. I will hold my breath though! 
GH: What advice do you have for kids dreaming of hosting a radio show?
FD: Try and get stuck in with the station as a whole - listen to all the shows they have, figure out what you're bringing to the table that maybe isn't covered yet. Keep practicing and start small if you need to. Avoid filler tracks - if you find yourself doing that, do a shorter show - never play stuff you don't really back. Reach for classics that you truly love rather than trying for more obscure or new stuff for the sake of it that you don't actually connect as much with.