Features
We escaped to the Surrey Hills countryside for a camping expedition hosted by Japanese-certified outdoors experts, Snow Peak. We got to grips with a range of products supplied by the brands we stock here at Goodhood to be able to review and give our honest opinions on what we believe is the best camping gear in the market. Industry insiders, Goodhood camp nerds and inexperienced beginners; explore our Snow Peak field trip and get to know what we 
really
 think.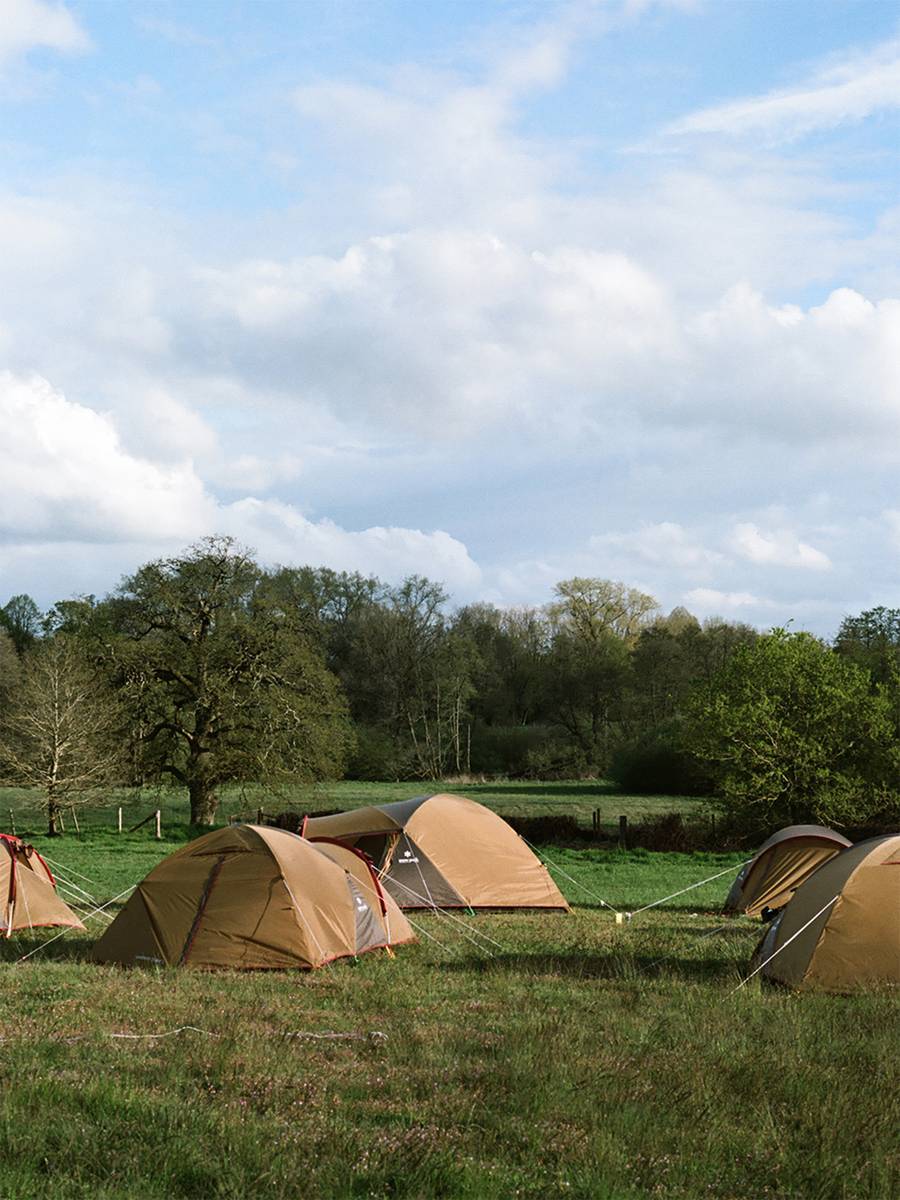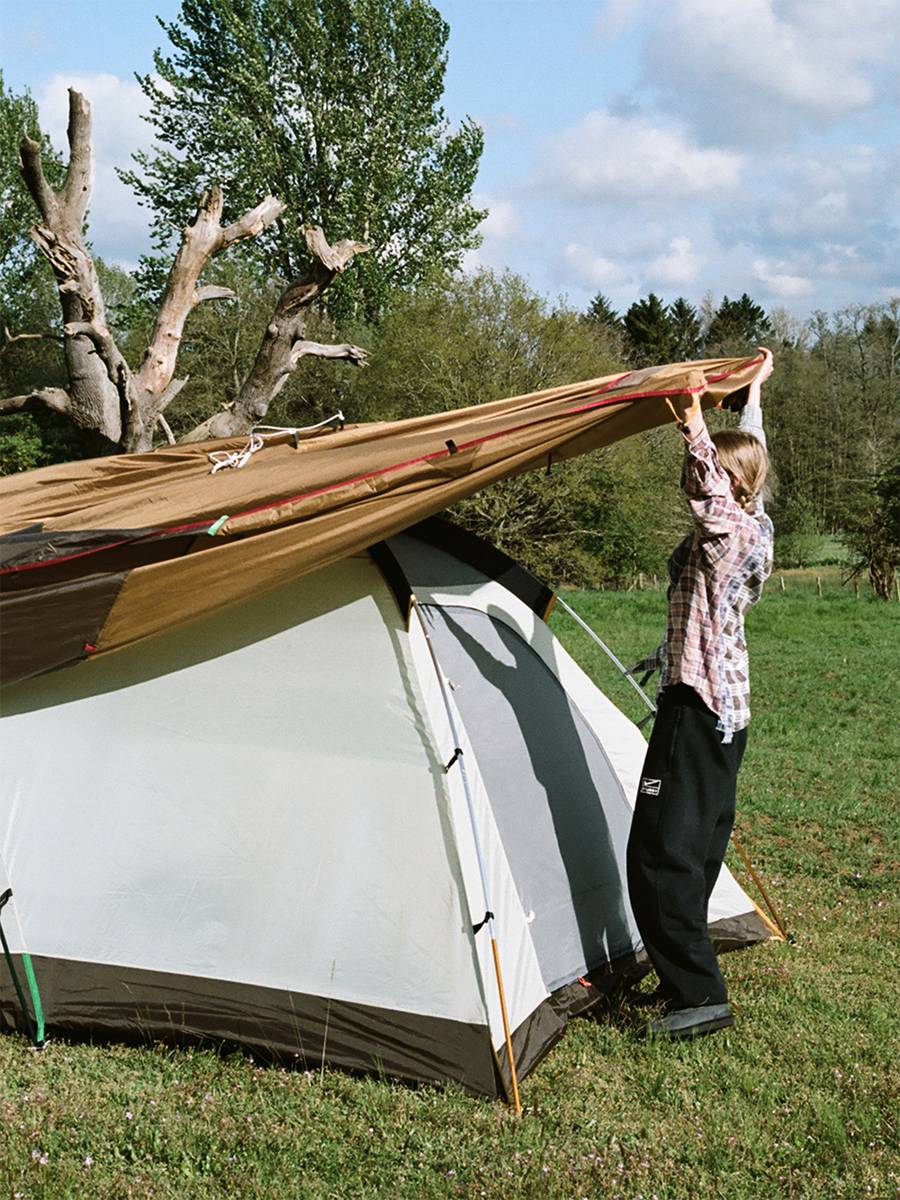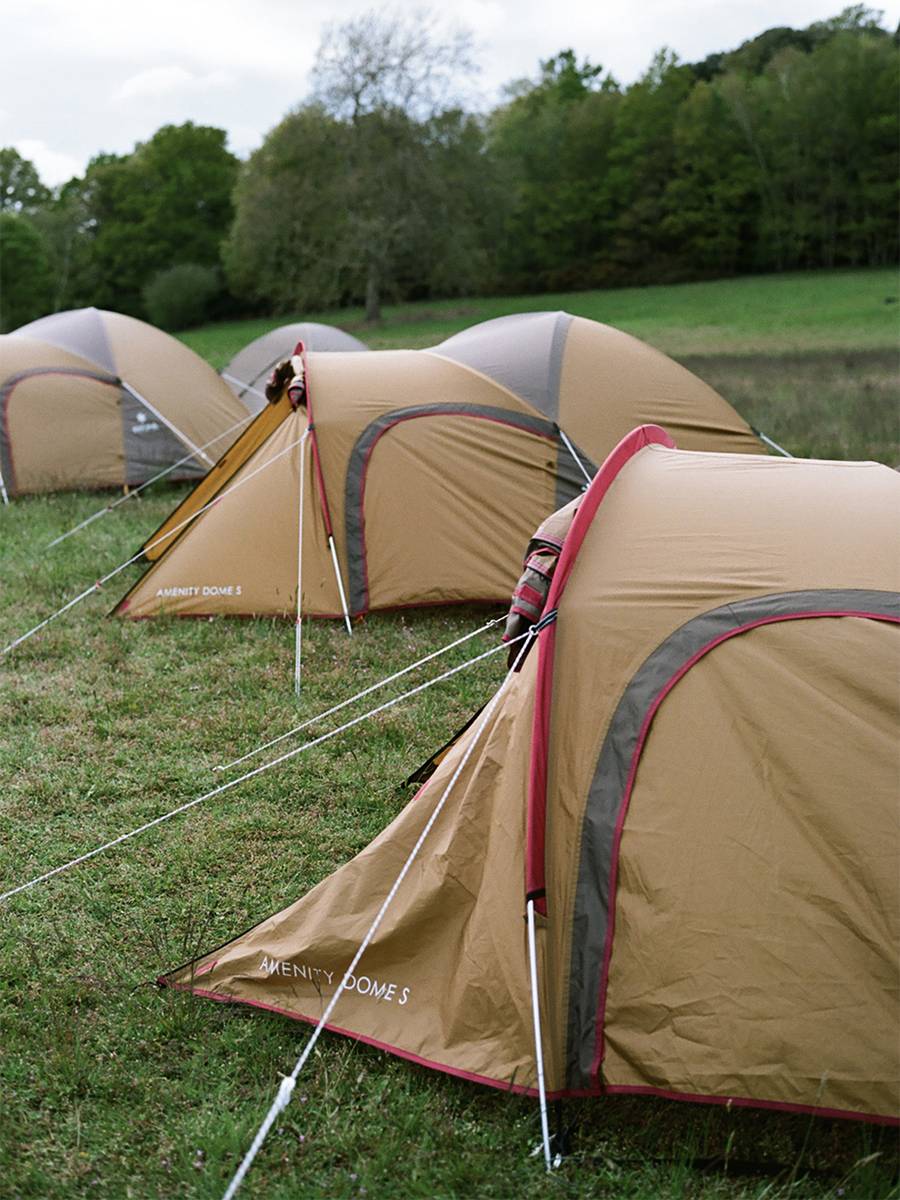 If I'm honest - putting up a tent is not my strong suit; I always seem to end up with bent pegs or a loose fly sheet. So when Snow Peak lent me the Amenity Dome tent I was a little daunted to say the least… I was secretly wishing it was one of those throw in the air pop up ones. But when I tell you this is one of the easiest tents I've ever put up, please believe me! The colour-coordinated poles and pole sleeves allow for a simple set-up that is almost fool-proof, each step was super satisfying and it honestly took no longer than 15 minutes. Now packing down is usually the part no-one likes, it's so frustrating trying to stuff an entire tent into a tiny bag - why do they make them like this?! Not Snow Peak though, their tent bags actually fit the tent - need I say more?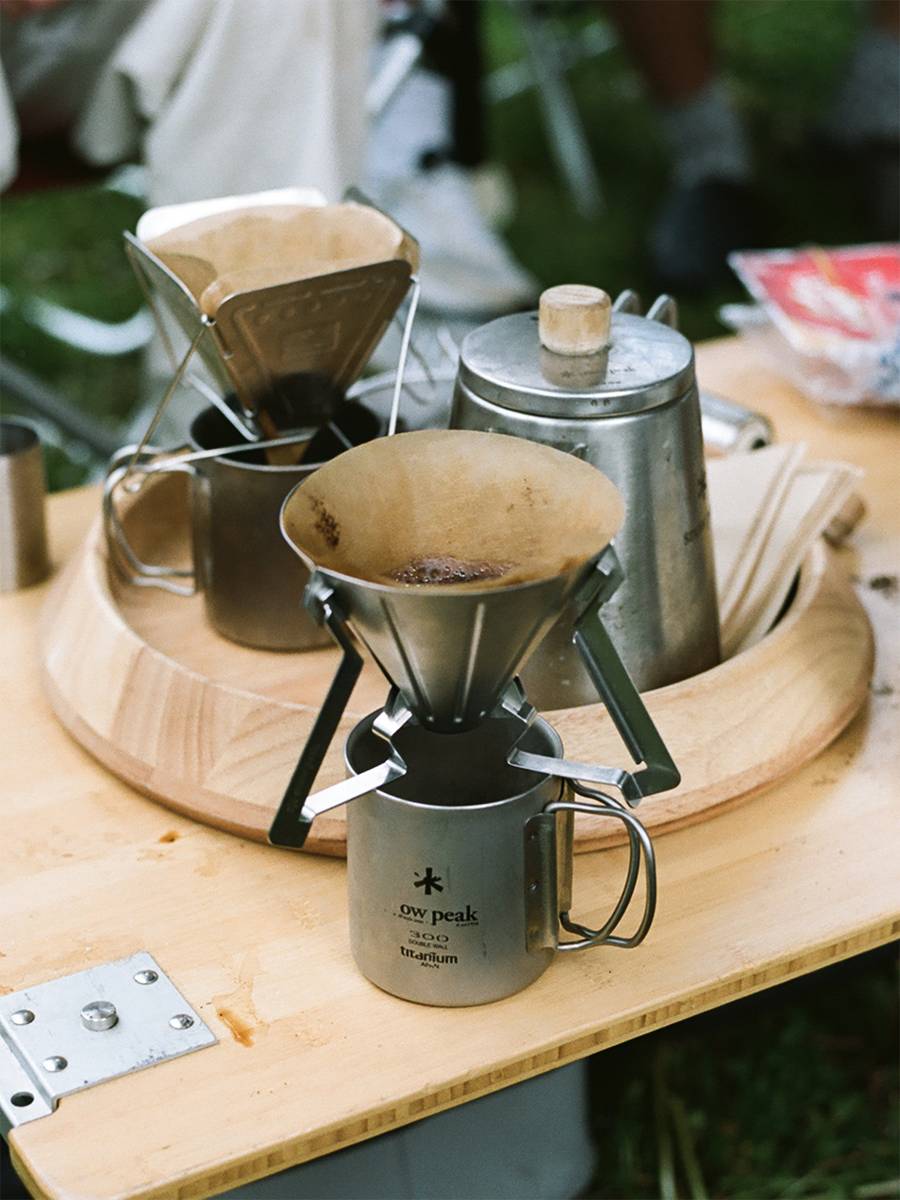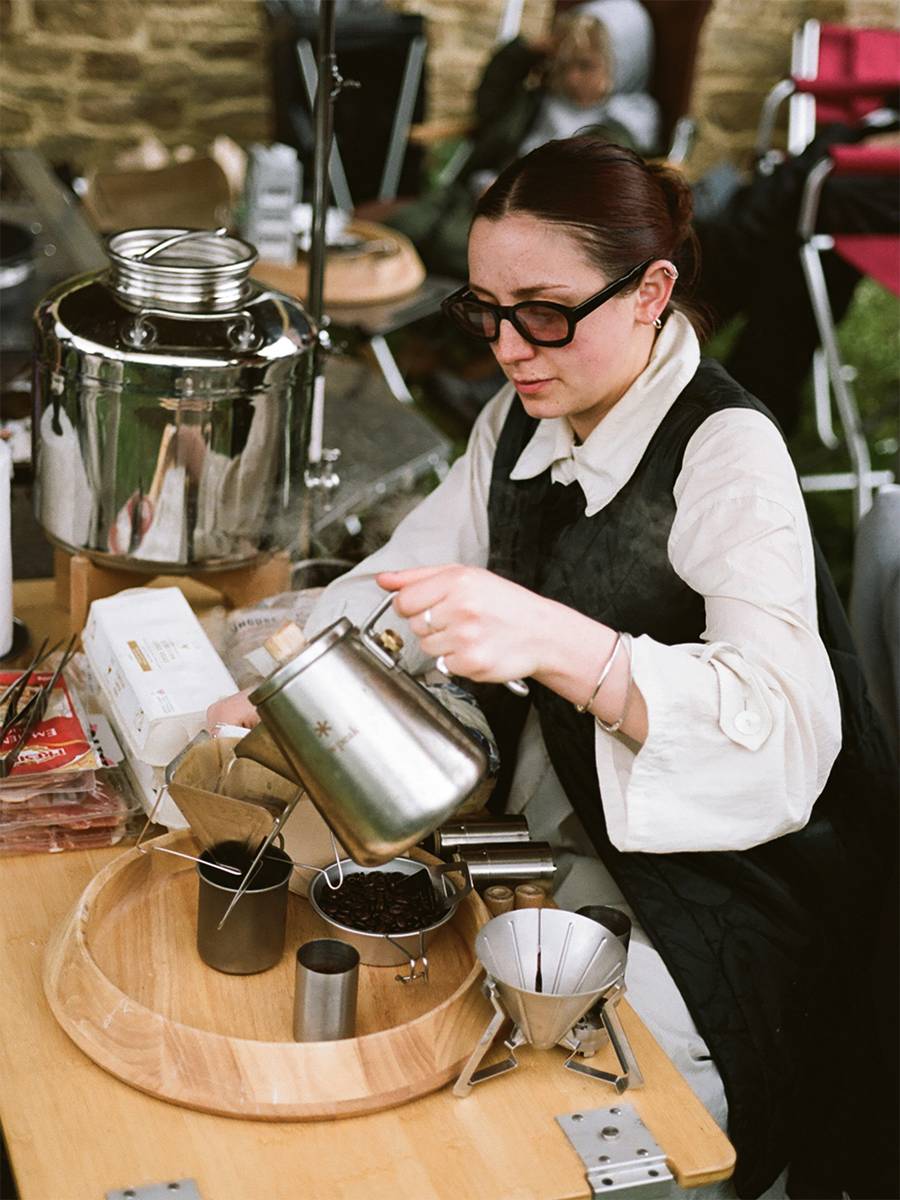 Got to be able to enjoy the morning ritual whilst out and about in nature and snow peak sorted us out. I wasn't expecting this luxury to wake up to whilst on an escape in a field and paired with Ryan's freshly hand crushed beans - probably beats my home coffee set up. It's no stress with this kit, slot it together and source yourself some hot water maybe from a snow peak kettle heating up over a fire like we had, and you don't need to head back to London in any rush. I was lucky to have a coffee know-it-all with me who gave me a tip to 'dampen the filter ahead of adding the coffee grounds to ensure the purest cup of unadulterated coffee is made for ya' so thought handy to pass that knowledge on and to be honest I got stuck doing this on repeat for the whole crew that morning. As easy as nipping out to grab a coffee from Origin but made in field instead.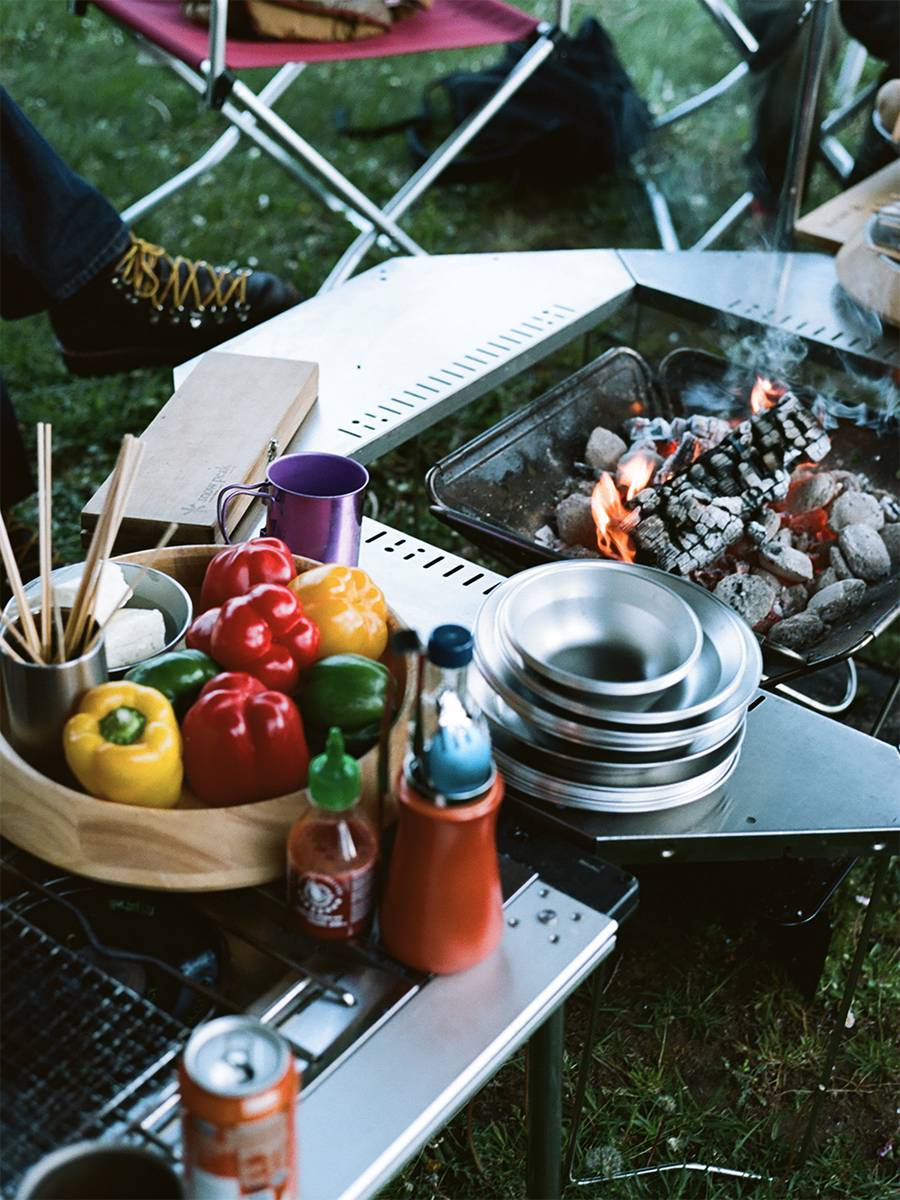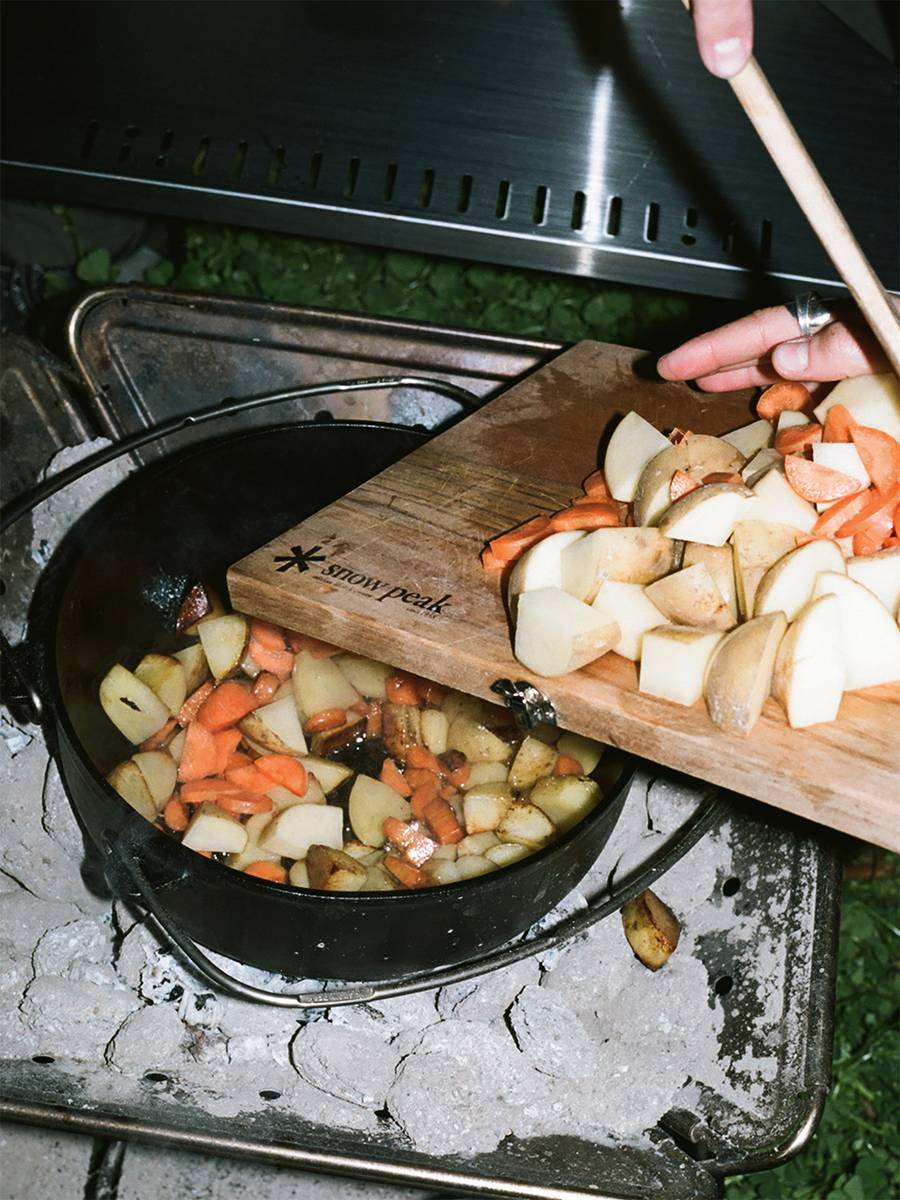 Camping simply wouldn't be complete without the crackling fire and the irresistible aroma of food sizzling away on the flame, all while you deal out your pack of cards - still hoping you have all 52 - and the evening passes you by in a flash. The heart of the wilderness home, it's a set up you need to get right. So when it came to pairing the Snow Peak Pack and Carry Fireplace with their Jikaro Fire Ring Table, it really did not disappoint. Providing a nifty and robust place to cook and enjoy your food, a source of warmth when the temperature drops, and most importantly a place to prepare and toast your s'mores, really what's not to love? Not to mention the ease of packing and portability which really is what makes a winner stand out from the crowd. It's a no brainer if you ask me.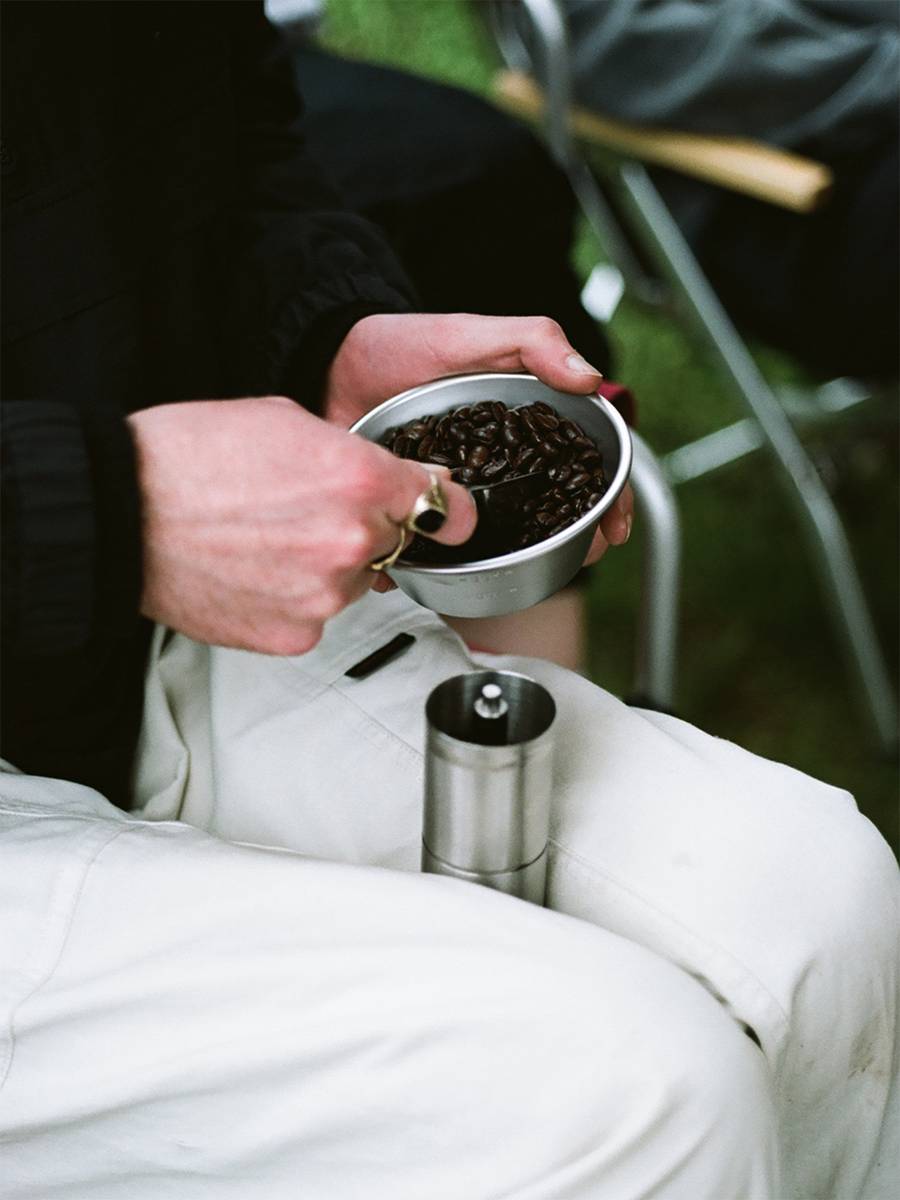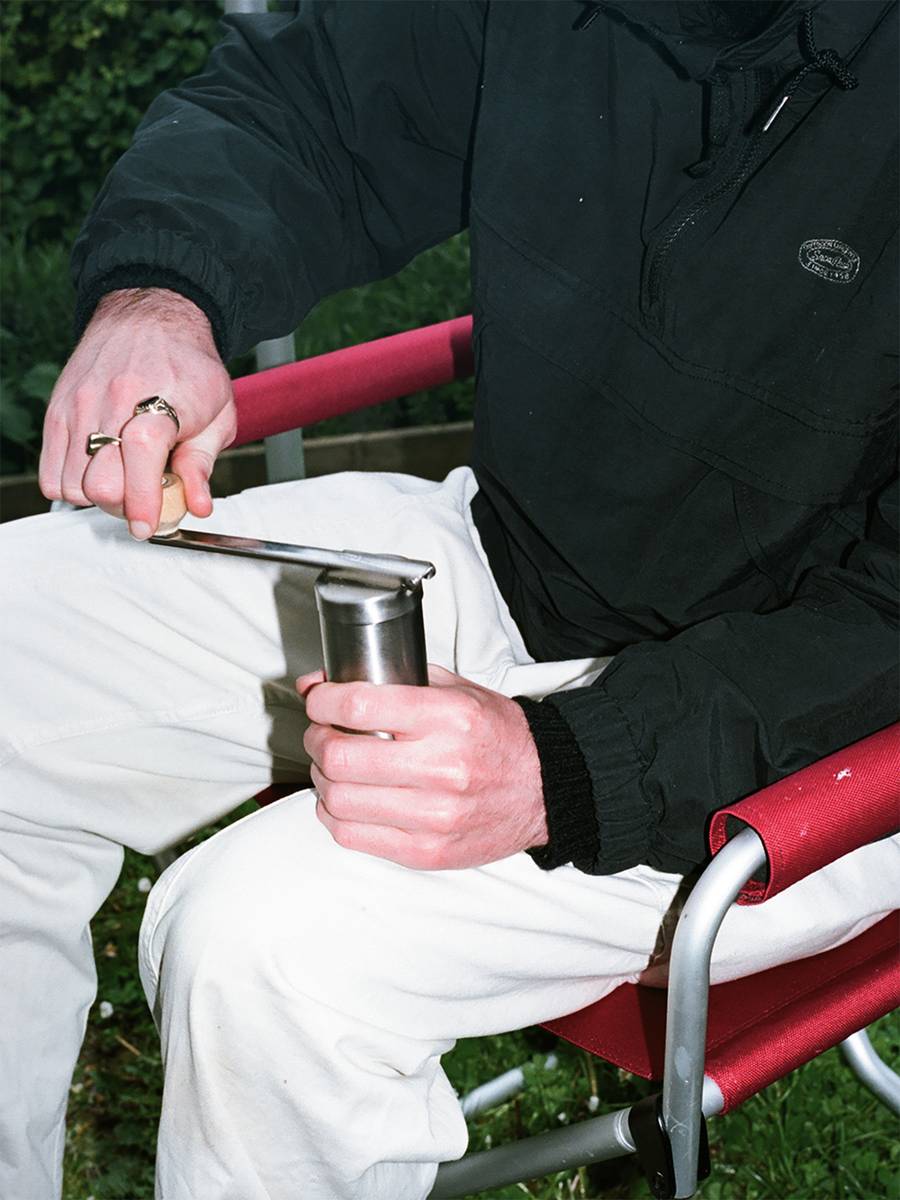 I do a bit of camping and one of the things I love is the super early start and getting yourself set up in the morning, using the tools available and spending some time in the cool air. I think it's like the removal from the fast pace and monotony that can come with spending all your time in London. I'm not a mega coffee fanatic at home. I like it a lot but it kind of just gets me up and out in the morning. This is the opposite - I'm outdoors, it's 7am, and I've got all the time in the world to make myself a good coffee, put some time into it and enjoy the result. Previously on trips I've fallen foul of having to buy shitty instant coffee on-site, or take pre-ground in a sealed bag and the potential mess that comes with that. It's ideal to be able to pack your favourite beans, grind what you need when you need it and ultimately get more out of them. I got the Field Coffee Grinder with the idea you can almost mimic the home coffee-lover set up or coffee shop standard, but with all the benefits of an open field, some fresh air and a whole free morning to kick back with. I was a bit sceptical about this bit of kit at first glance as the price is slightly punchy. The actual grinder is obviously robust and feels quality, but you do have to give it a bit of a go to get a few cups out of it. I like that, it adds to the slow coffee process that reaps reward. You can adjust the grind to how you like it, and as with all Snow Peak bits it's got a clever fold, streamlined enough to go in your pocket or any bag. Good enough to use at home - game changer in the field.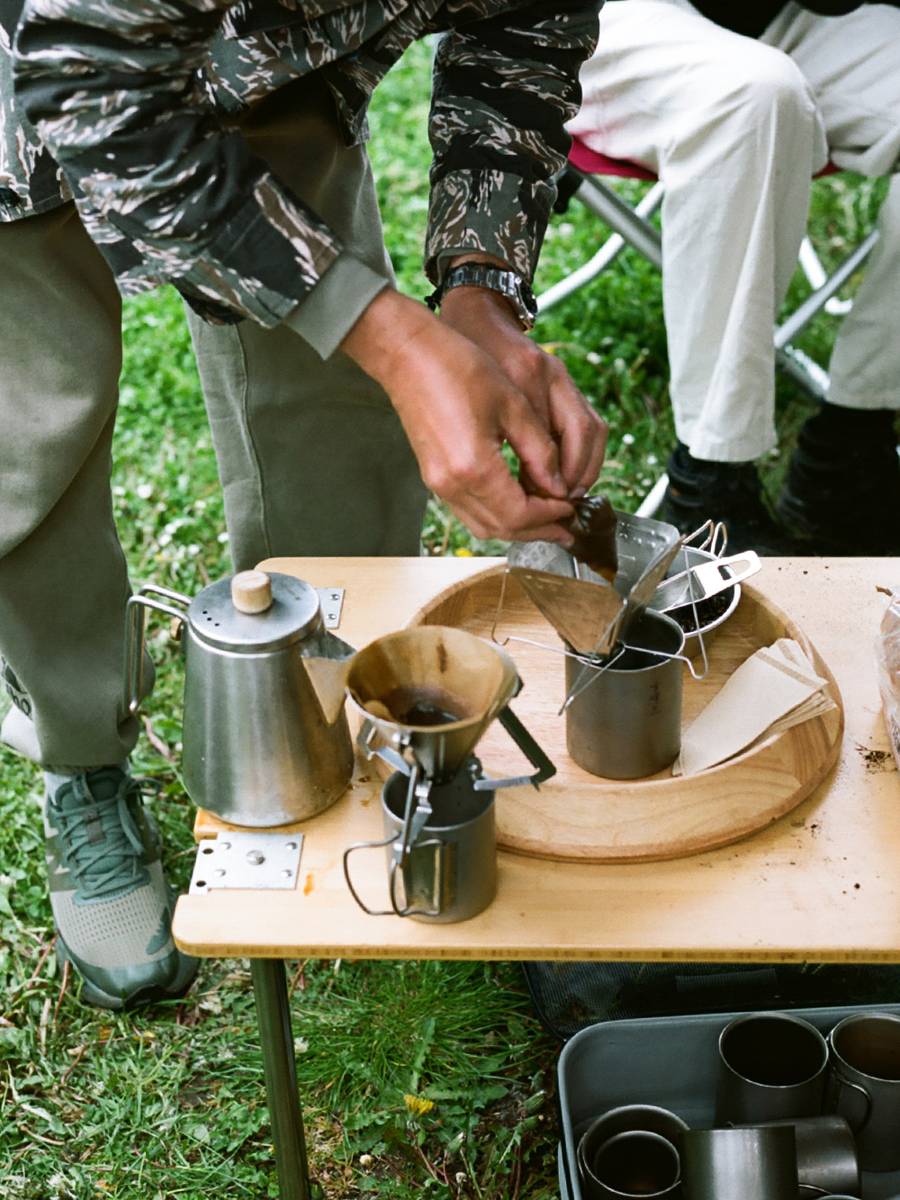 Being around my colleagues for 48 hours straight was testing work, so morning coffee was essential to the trip. The Field Coffee Master from Snow Peak had me at the name alone, but sealed the deal with it's style and function. The kit allows you to brew coffee in two ways; with a percolator or a paper drip, so you really can get proper barista level coffee in the wild with no compromise needed. Furthermore, like all Snow Peak gear, it's super user friendly and can hold around 4 generous cups of coffee. I'm not a huge outdoors person but increasingly I really do love Snow Peak's expansive line of cookware. Design is super classic, and it all looks just as good inside the home as it does out.