Features
The Nike Cortez returns. It's seen various associations through the years, from Los Angeles gang culture, the 1972 Munich Olympics, to inspiring a skateboarding shoe. We're taking a look back on the cultural significance of the Nike Cortez, and how it inspires a multitude of subcultures and fashion heads. Check it out...
MODEL WEARS Kowtow Racer Back Singlet, Goods by Goodhood Curb Chain, Dickies Original 874 Work Trousers, Sky High Farm Logo Printed Boxer, Goodhood Worldwide Flying Apple Sock, Nike Cortez
T
he Most Comfortable Running Shoe Ever
The Cortez was initially designed in 1968 by Nike co-founder Bill Bowerman, but didn't make their debut until 4 years later, at the 1972 Munich Olympic games. It also wasn't called the Cortez back then in 1968, it's first official name was the Corsair. Nike wasn't called Nike then either, the sportswear giants went by the Name of Blue Ribbon Sports up until 1971, a year before the Cortez trail-blazed it's way onto the feet of olympic champions worldwide. Launched as a long distance performance running shoe and marketed to marathon runners, the initial purpose of the sneaker was to guarantee comfort for runners and protect the achilles heel. The shoe did just that - it made history as "the most comfortable running shoe ever", a tagline they gained at the time. Bowerman's innovative design, producing a running shoe with no spikes with the aim to shave seconds off of runners' times and provide ultimate comfort, ended up completely redefining athletic footwear in perpetually. The sneaker has provided inspiration within other sports too, influencing almost every aspect of the Nike BRSB, a shoe designed for skateboarding which took design cues from the original Nike Cortez.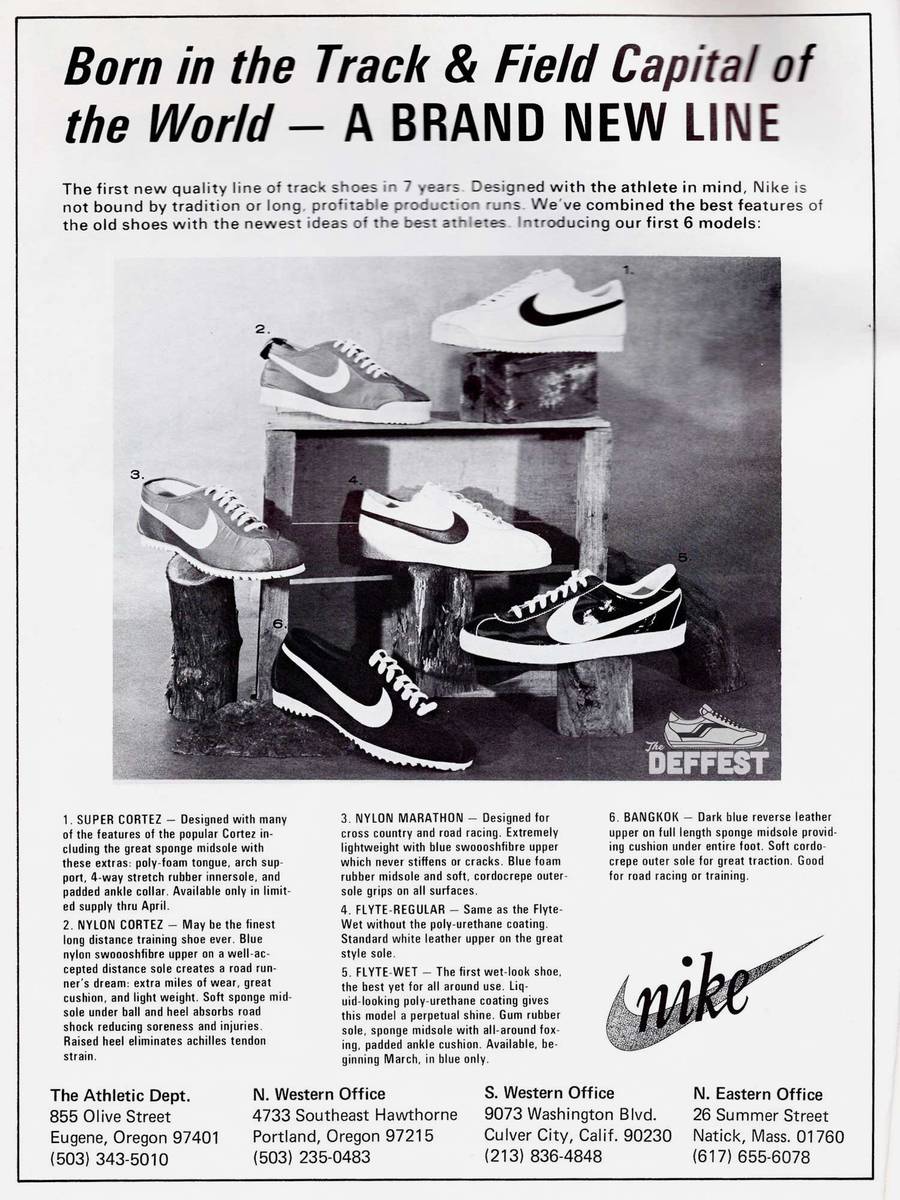 Nike Advert Featuring The Cortez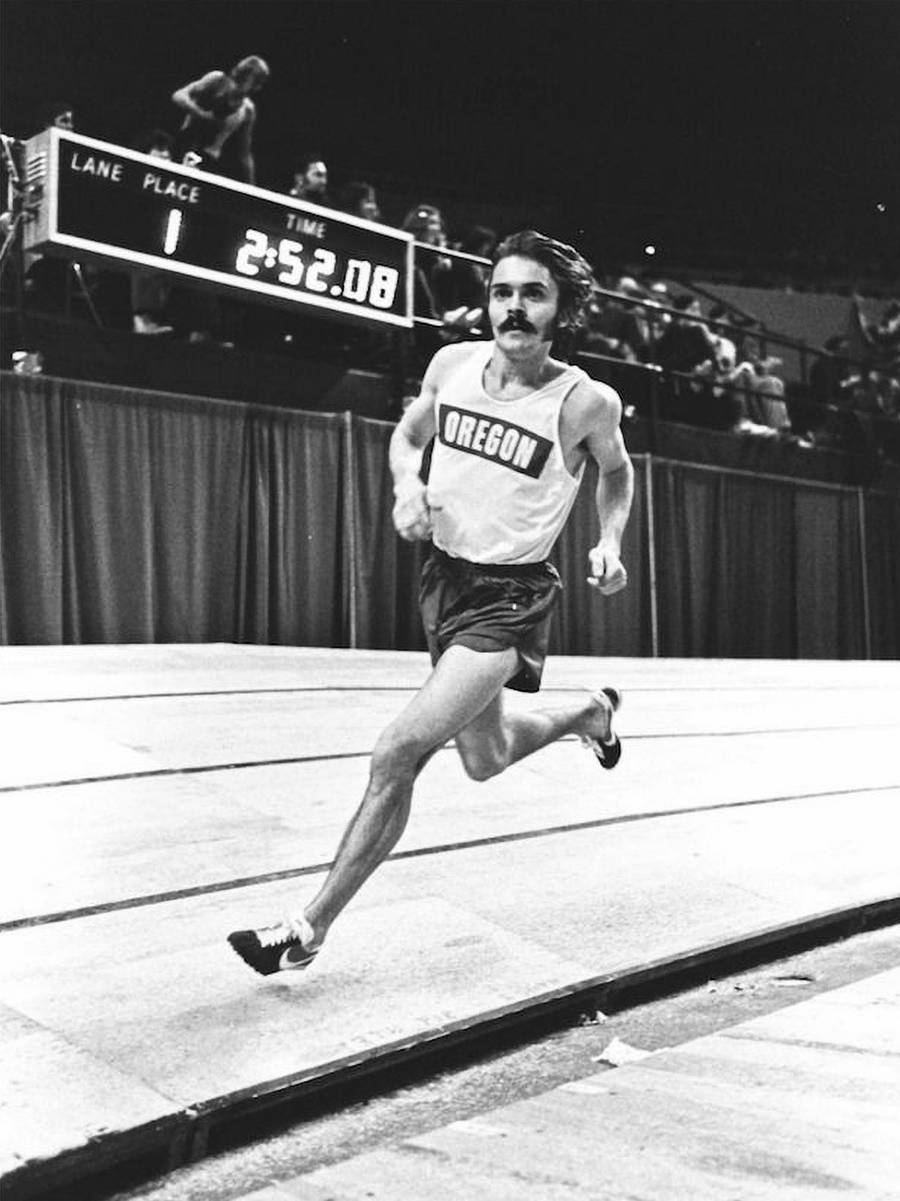 Steve Prefontaine Wearing Nike Cortez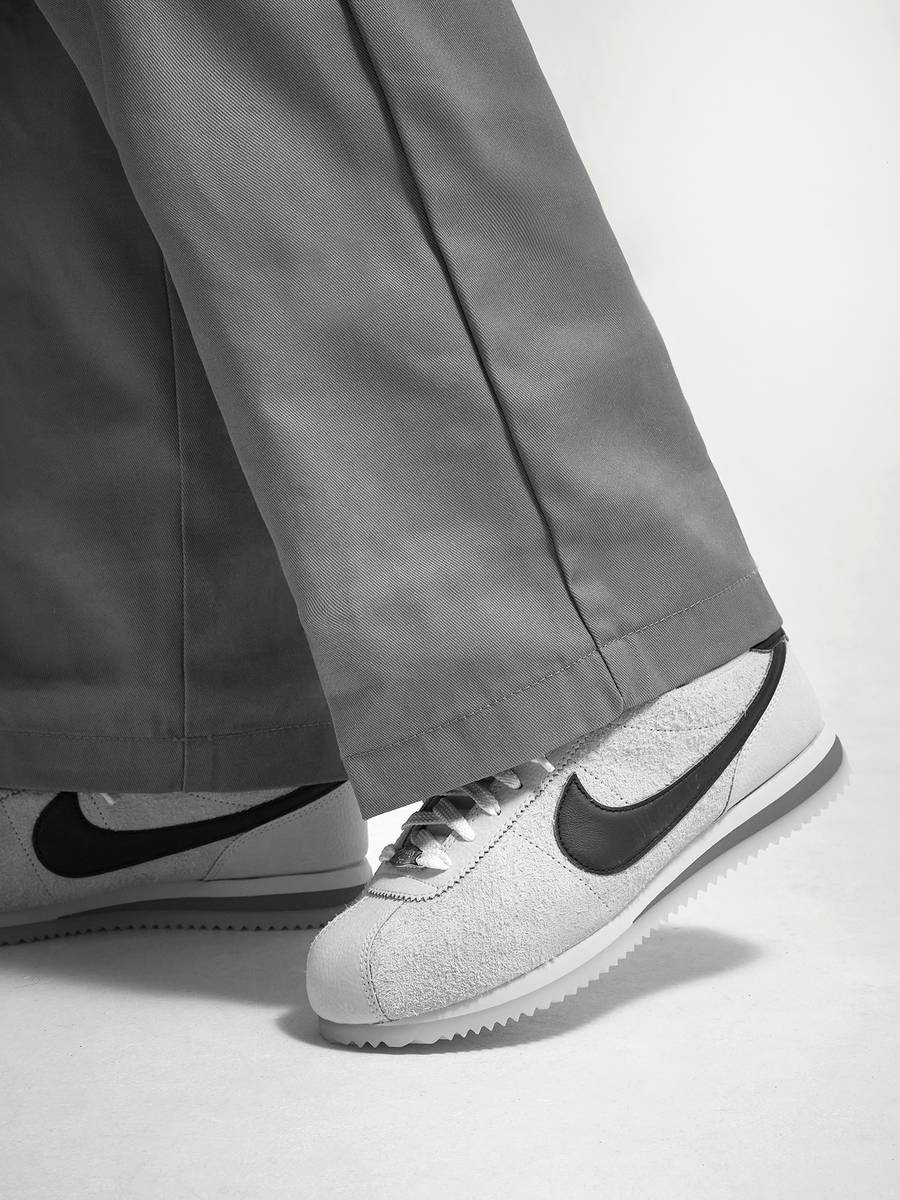 MODEL WEARS Kowtow Racer Back Singlet, Goods by Goodhood Curb Chain, Dickies Original 874 Work Trousers, Sky High Farm Logo Printed Boxer, Goodhood Worldwide Flying Apple Sock, Nike Cortez
White Tees and Nike Cortez
Like countless amounts of sneaker examples we've seen in the past - Converse, Jordans, the Air Force 1 to name a few, the Nike Cortez expanded from the feet of runners and sports enthusiasts to street culture, namely the hip hop community - both the fans and the famous alike. Constant technological advancements in performance footwear means that naturally, the Cortez would be overtaken by another running shoe taking the hotseat, making the Cortez step down as popular choice running shoe, and take the crown of cult classic instead. Great design, wearable colours, affordable price-points are key ingredients for a viral shoe in street style. Another helpful key part of a top-selling shoe within hip hop uniform is seeing your heroes wear it - which is exactly what happened throughout the '80s and '90s in the USA, particularly LA; the Cortez became a vital piece of Nike's culture. Compton-based NWA members, particularly Eazy-E, Long Beach's Snoop Dogg contributed to making the Cortez an LA icon by appearing on stage, in paparazzi photos, and in press images wearing them.
A more recent example of the Nike Cortez being a core part of hip hop is Kendrick Lamar's vow to only wear Cortez' in a song in 2013. A sneaker so culturally relevant to his hometown of Los Angeles, the rapper stated "I ain't rocking no more designer shit, white tees and Nike Cortez" in a verse in Big Sean's track Control. Fans took note, and another wave of Cortez popularity came crashing down in the hip hop community. Lamar was born in Compton in 1987 and grew up in a time and place where Cortez was king.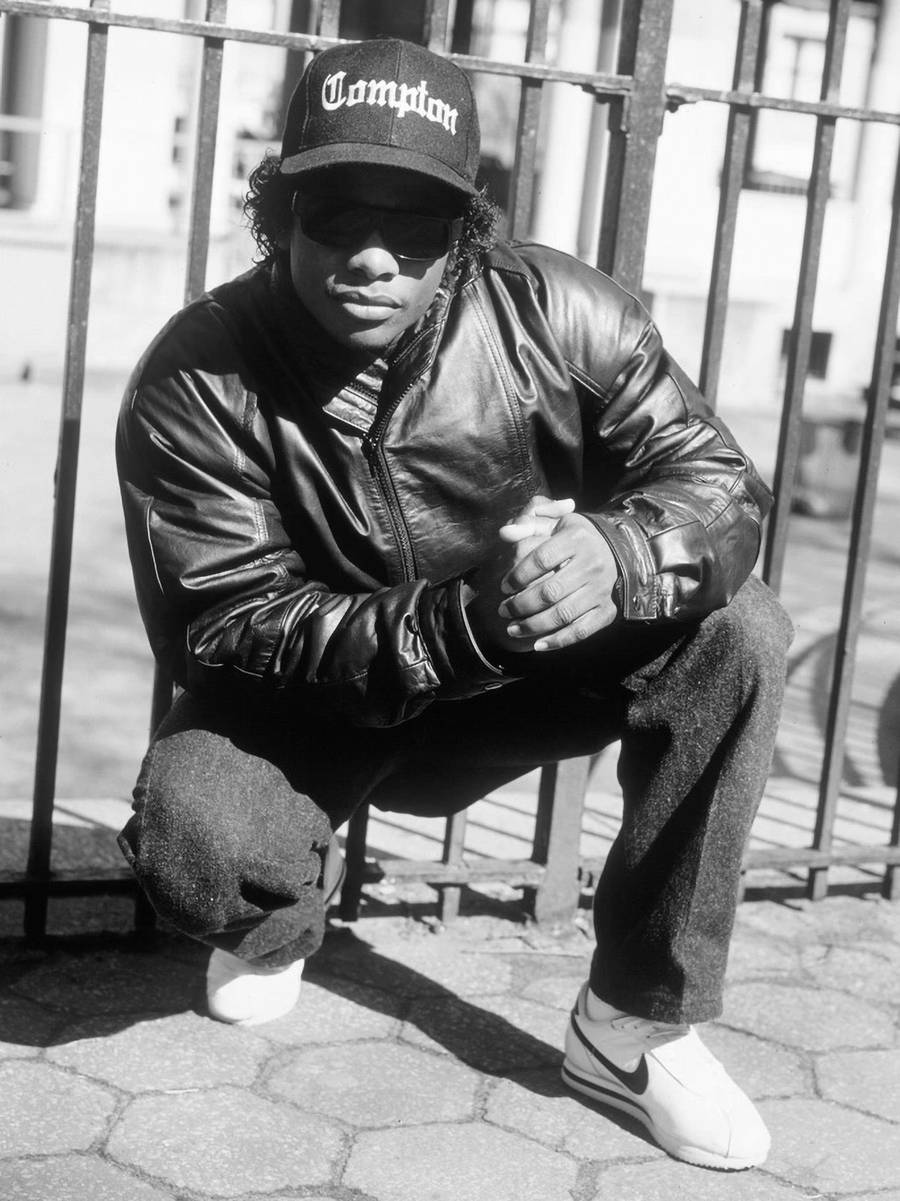 NWA's Eazy-E in New York, 1989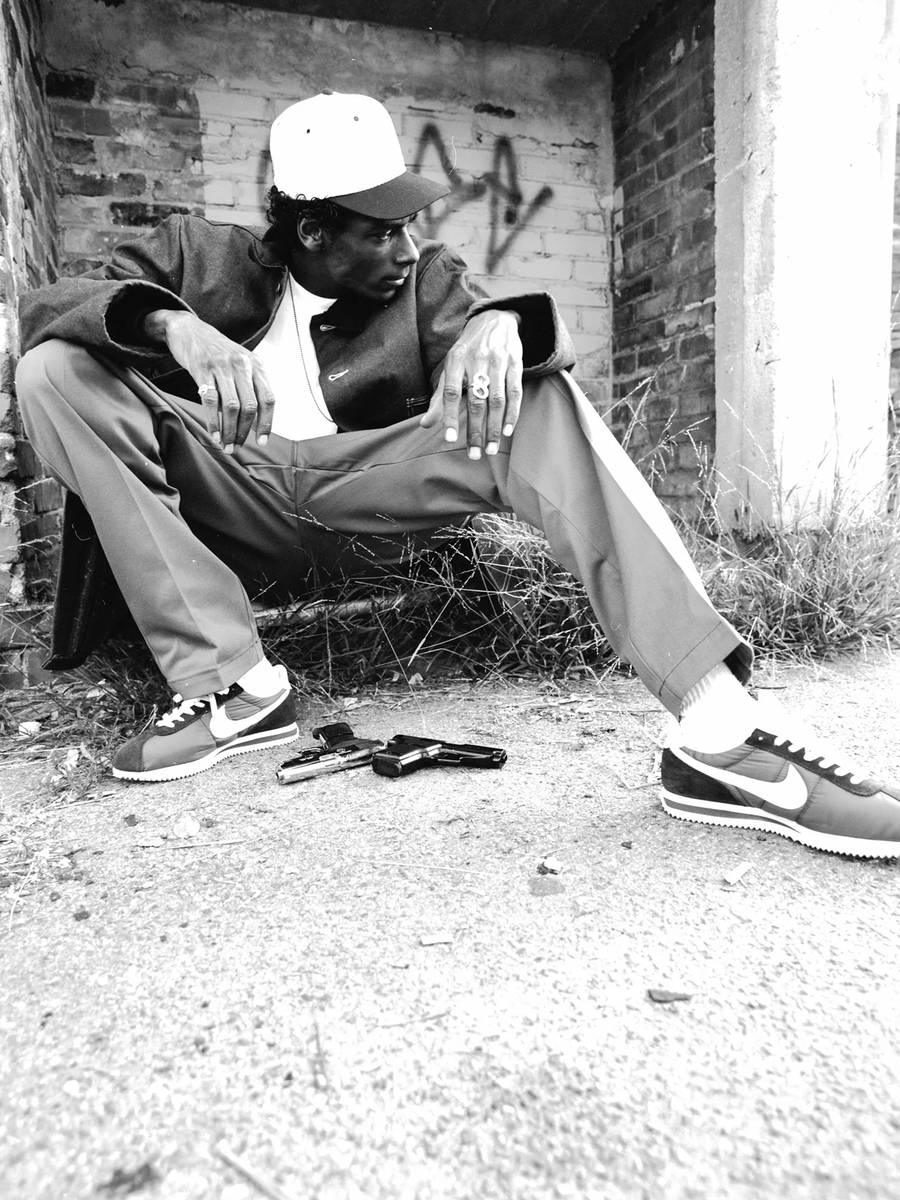 Snoop Dogg in Los Angeles, 1993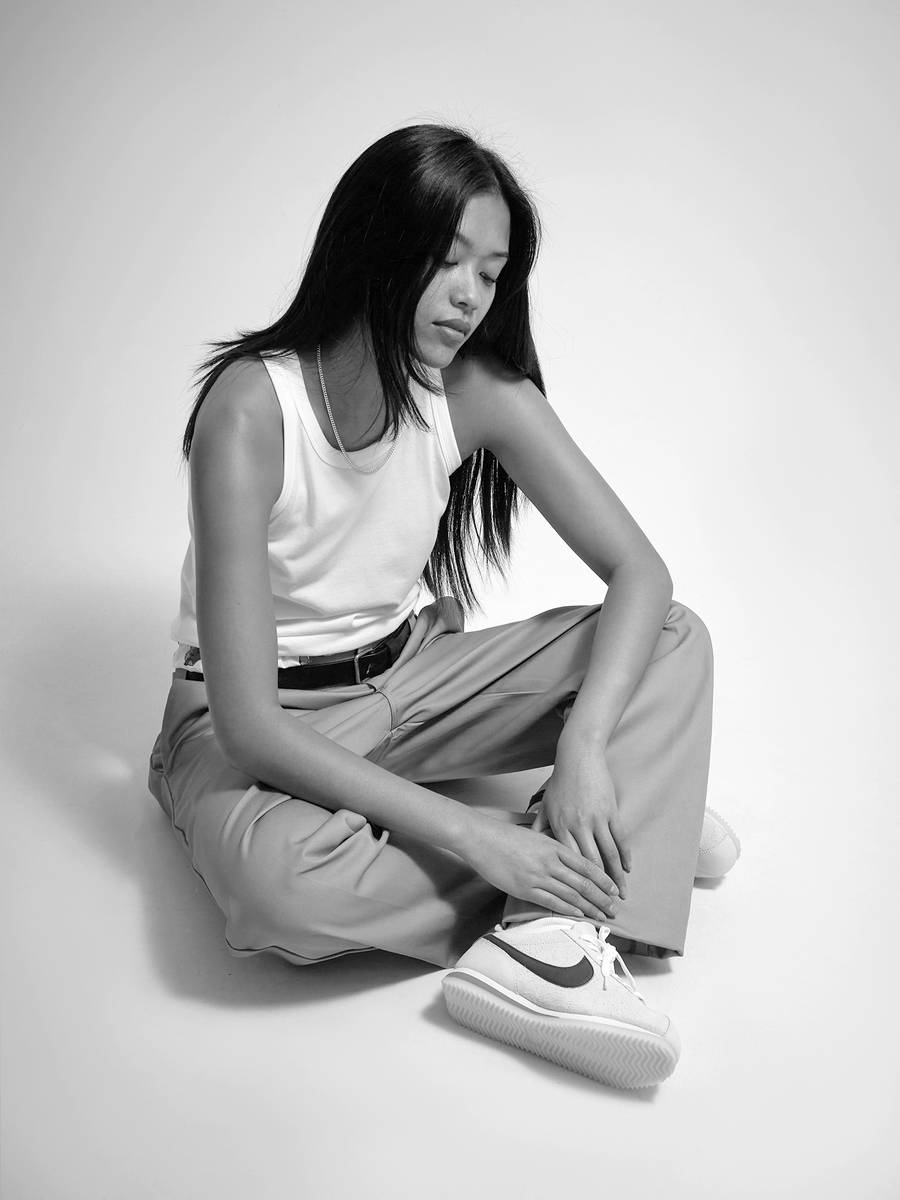 MODEL WEARS Kowtow Racer Back Singlet, Goods by Goodhood Curb Chain, Dickies Original 874 Work Trousers, Sky High Farm Logo Printed Boxer, Goodhood Worldwide Flying Apple Sock, Nike Cortez
LA Street Portraits
A subculture often associated with the Cortez is the Latino subculture cholo. Cholo style represents a large part of cholo subculture, although it does not represent it in its totality, but that being said, it's one of the better-dressed subcultures out there. In the 1960s, the Chicano Movement turned the term cholo into a way to express Chicano pride and identity. There are a number of items closely associated with cholo style; plaid, bandanas, crisp white t-shirts, Dickies, and a handful of sneakers, including the Nike Cortez. Other subcultures have drawn style inspiration from cholo - oversized pants and Nike sneakers are common combinations seen in skateboarding, plaid and bandanas are a common theme in grunge.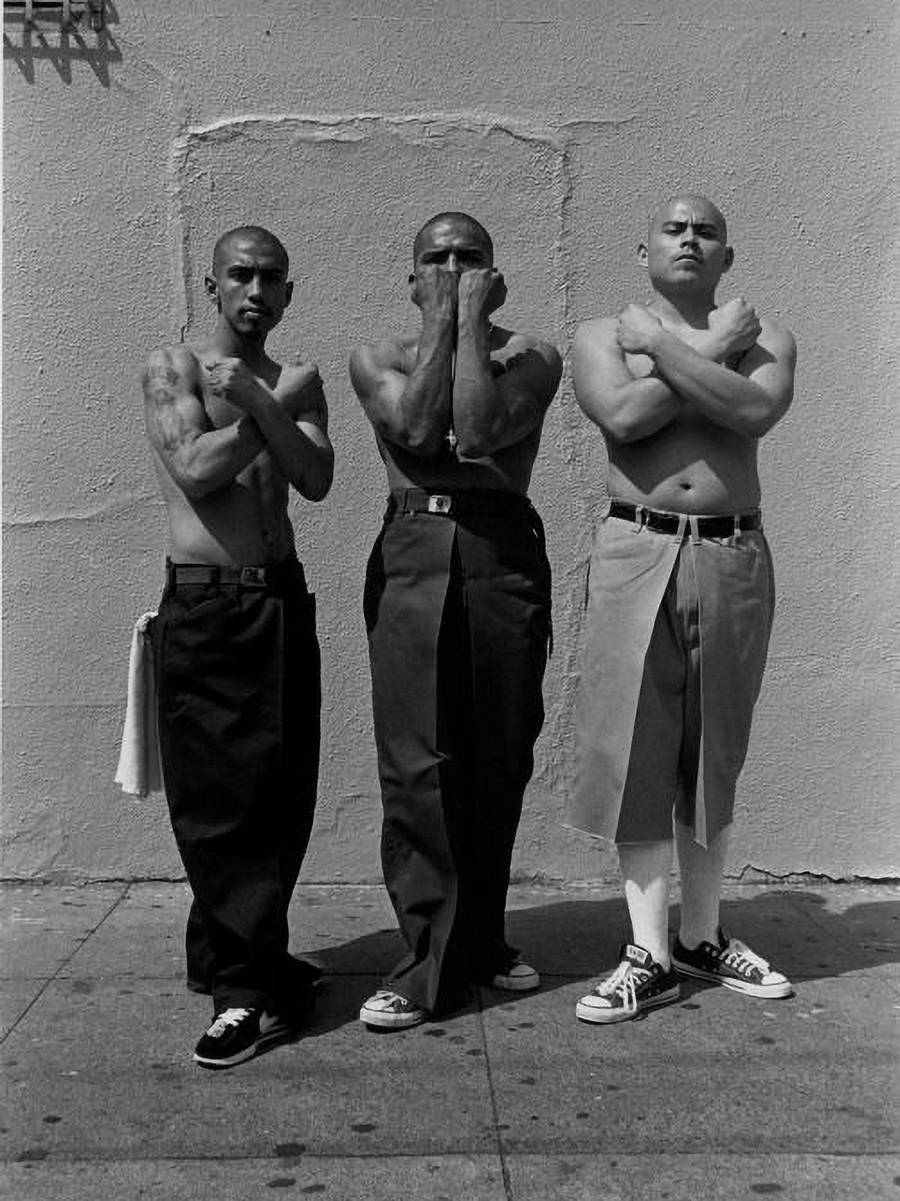 Artists, film-makers, photographers have documented street style for decades. Subcultures, impeccable style, interesting history and great story telling has drawn us in for a multitude of reasons, through the eyes of tonnes of creatives. Estevan Oriol's vast history of documenting LA through his projects 'LA Women' and 'LA Portraits' have allowed us to peek into a world that some of us outside of those communities will never have access to. Decades of films, photobooks and portraits in various Los Angeles neighborhoods showcases the culture, fashion and style of the East Coast, and the subtly Nike Cortez pops up throughout. Dana Lixenberg won the Deutsche Börse Photography Foundation prize in 2017 for her Imperial Courts series. Shot in LA between 1993 and 2015, the project started when Lixenberg travelled to South Central Los Angeles to shoot a magazine story on riots that erupted following the verdict in the Rodney King trial. What she encountered inspired her to revisit the area, and led her to the community of the Imperial Courts housing project in Watts. Returning countless times over the following twenty-two years, Lixenberg gradually created a collaborative portrait of the changing face of this community, and naturally with this, the definitive style of this era was documented at the same time.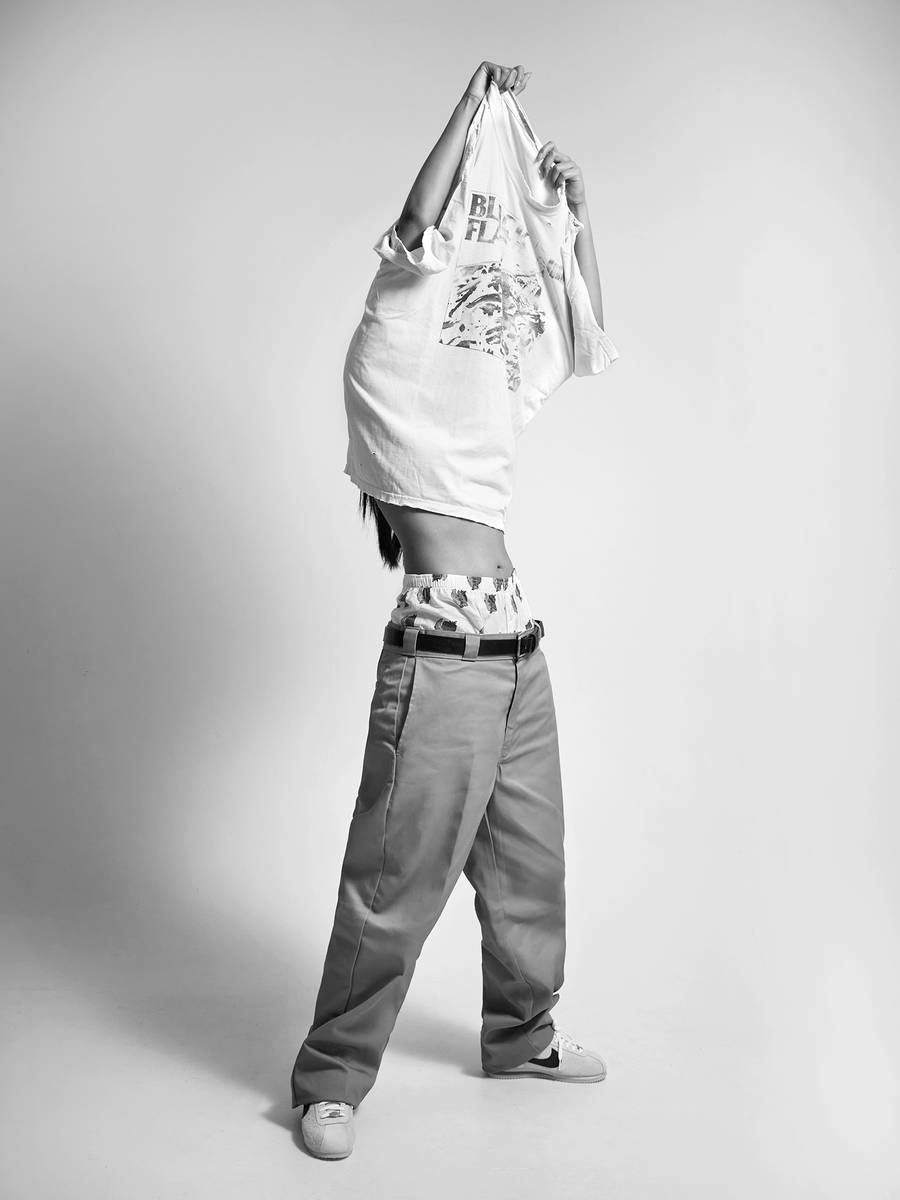 MODEL WEARS Kowtow Racer Back Singlet, Vintage Black Flag T-Shirt, Goods by Goodhood Curb Chain, Dickies Original 874 Work Trousers, Sky High Farm Logo Printed Boxer, Goodhood Worldwide Flying Apple Sock, Nike Cortez