Features
7 days worth of ultimate shoe and trouser pairings. An easy-to-read guide of our go to styles from each department, and how we're wearing them, with transitional weather in mind. Featuring an all-star cast of New Balance, Nanamica, Salomon, Beams Plus, Paraboot, and more.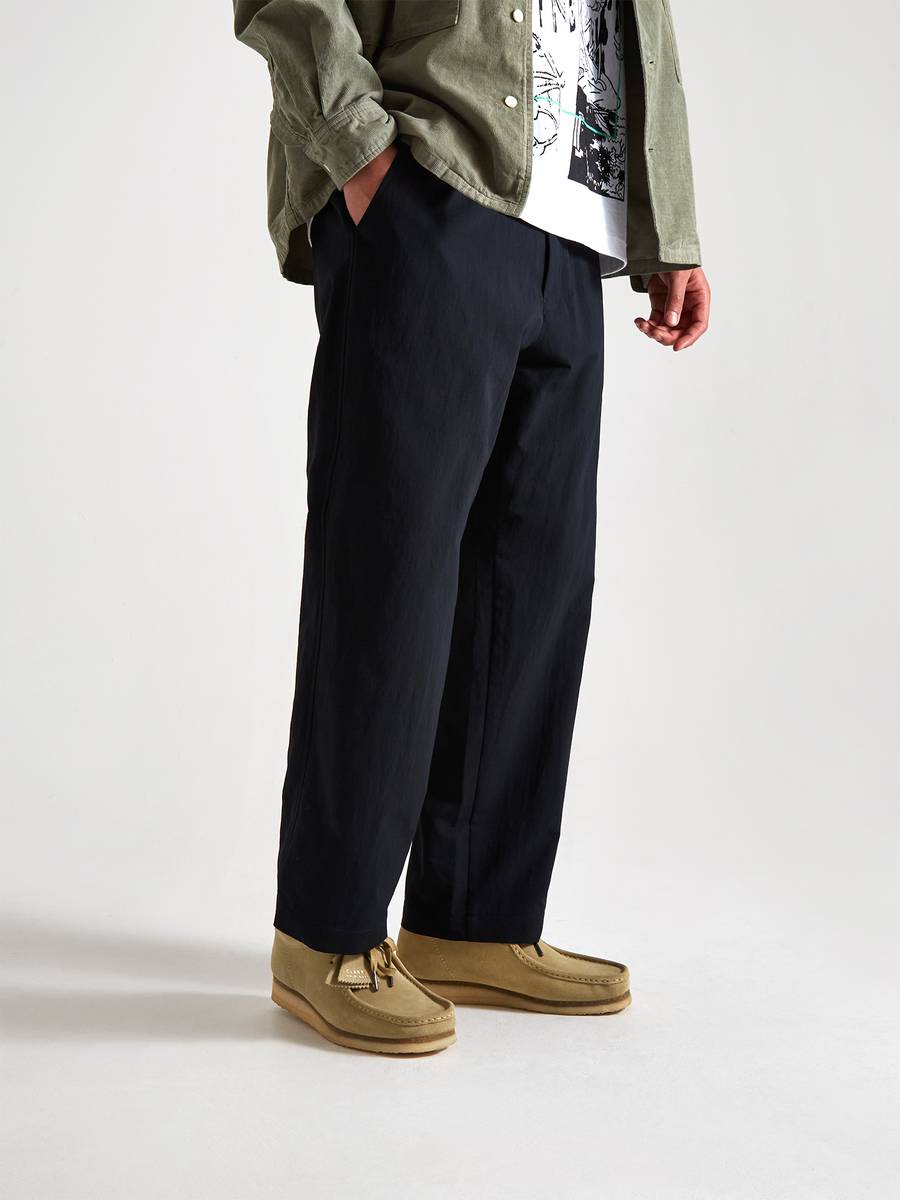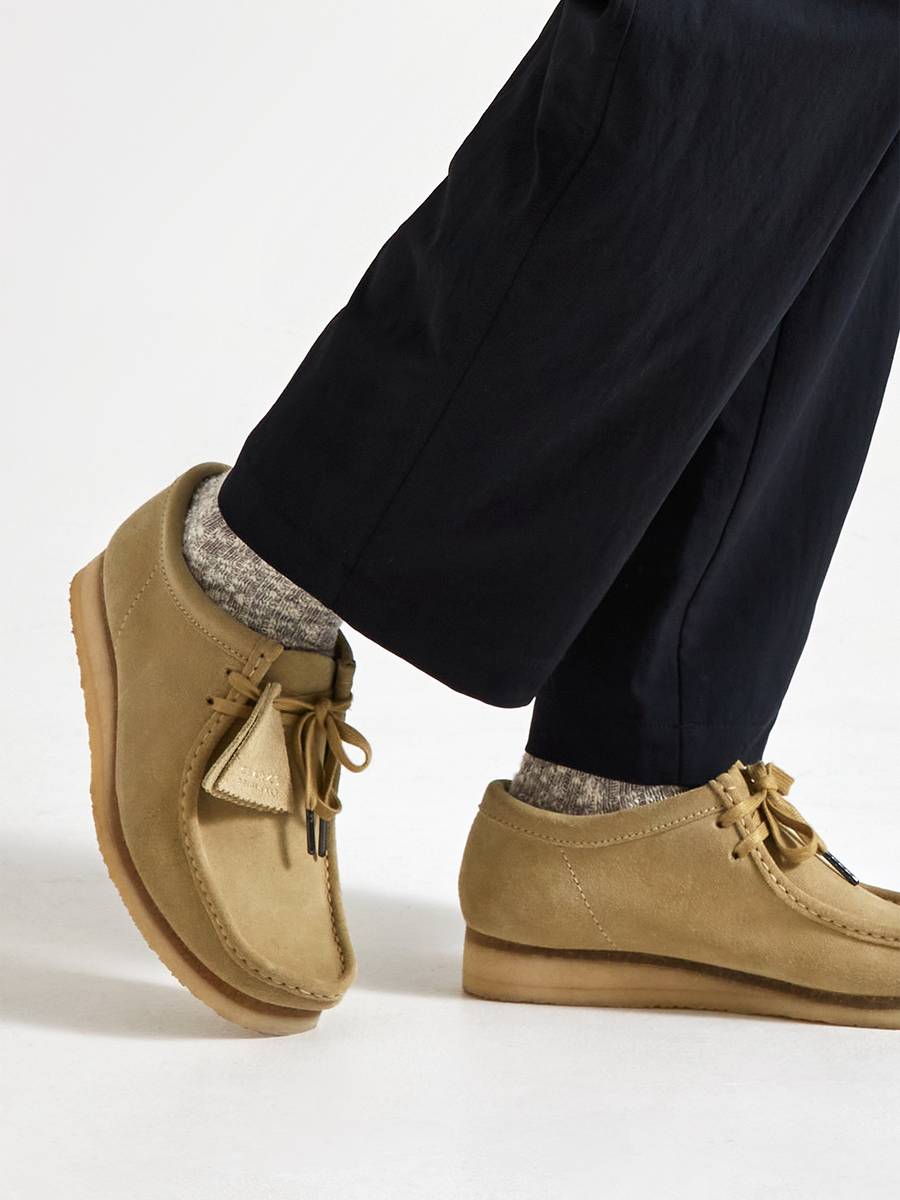 The Clarks Originals Wallabee is a Goodhood wardrobe staple through and through. A silhouette (and brand) we've been backing for many years now; from core to crazy colours, our own collaborative iterations, you can't go wrong. Pair with a well fitting, straight leg trouser and a colour complimenting knitted sock for maximum results.
MODEL WEARS Clarks Originals Wallabee, Anonymous ISM Light Slub Crew, Nanamica ALPHADRY Wide Easy Pants, C.E Cav Empt FK Sheet10 T-Shirt, C.E Cav Empt Colour Cord Open Shirt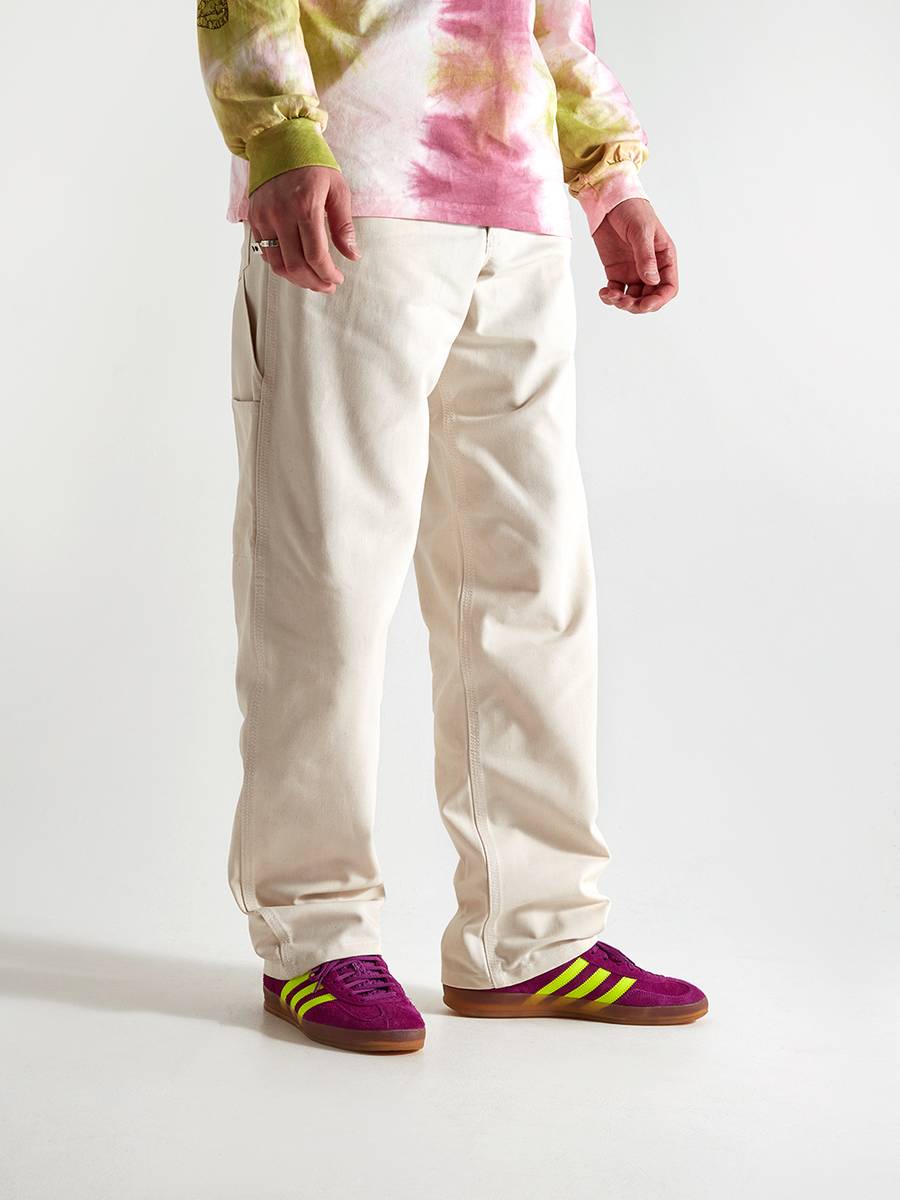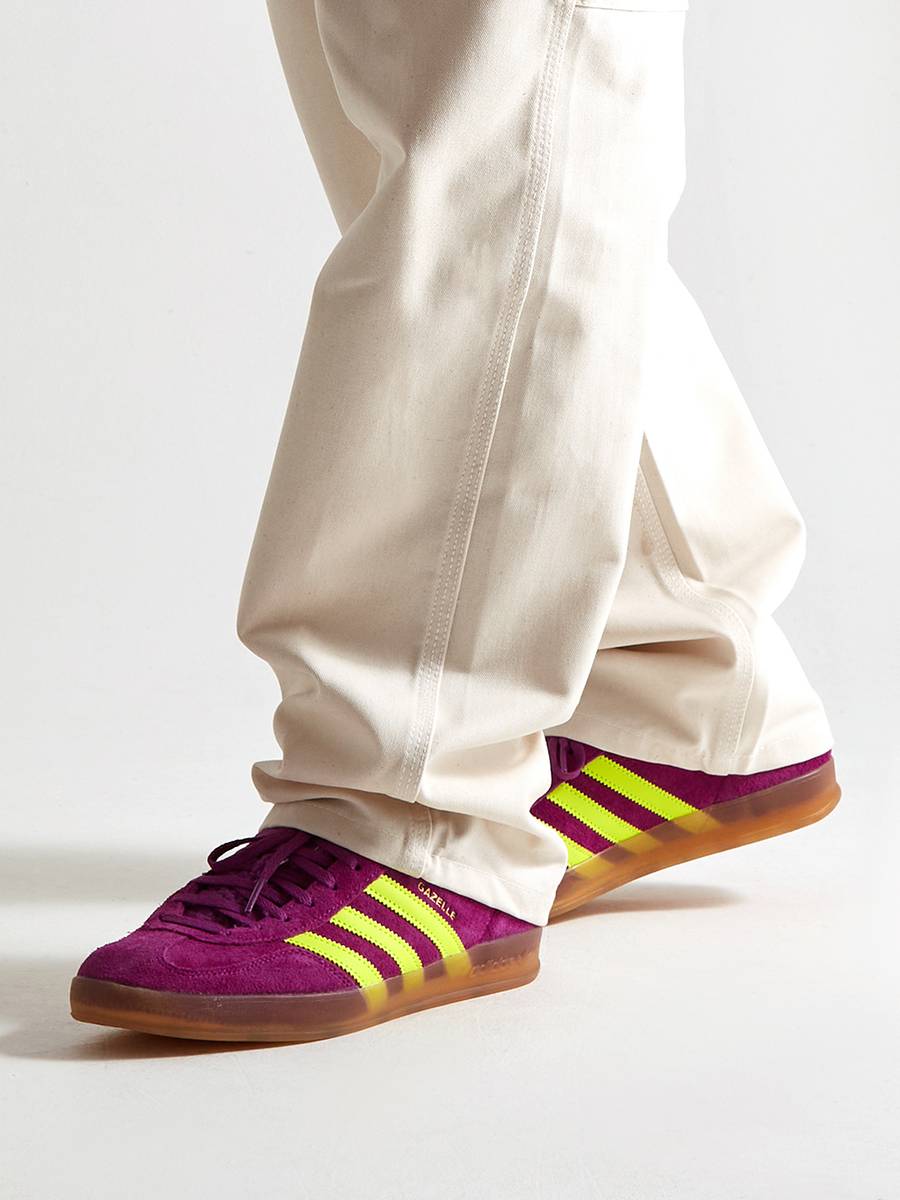 From the '60s to today, the Adidas Gazelle Indoor Shoe is the comeback kick with plenty of personality. With premium suede uppers in bright contrasting colours, finished with that iconic Adidas 3-Stripe, the Gazelle legacy continues with a tried-and-true look. We can see why Beastie Boys loved them so much… Total Classic.

MODEL WEARS Adidas Gazelle Indoors, Stan Ray OG Painter Pant, Aries AAS Field Crew LS Tee, Ellie Mercer Three Circles Ring, Maple Bandana Ring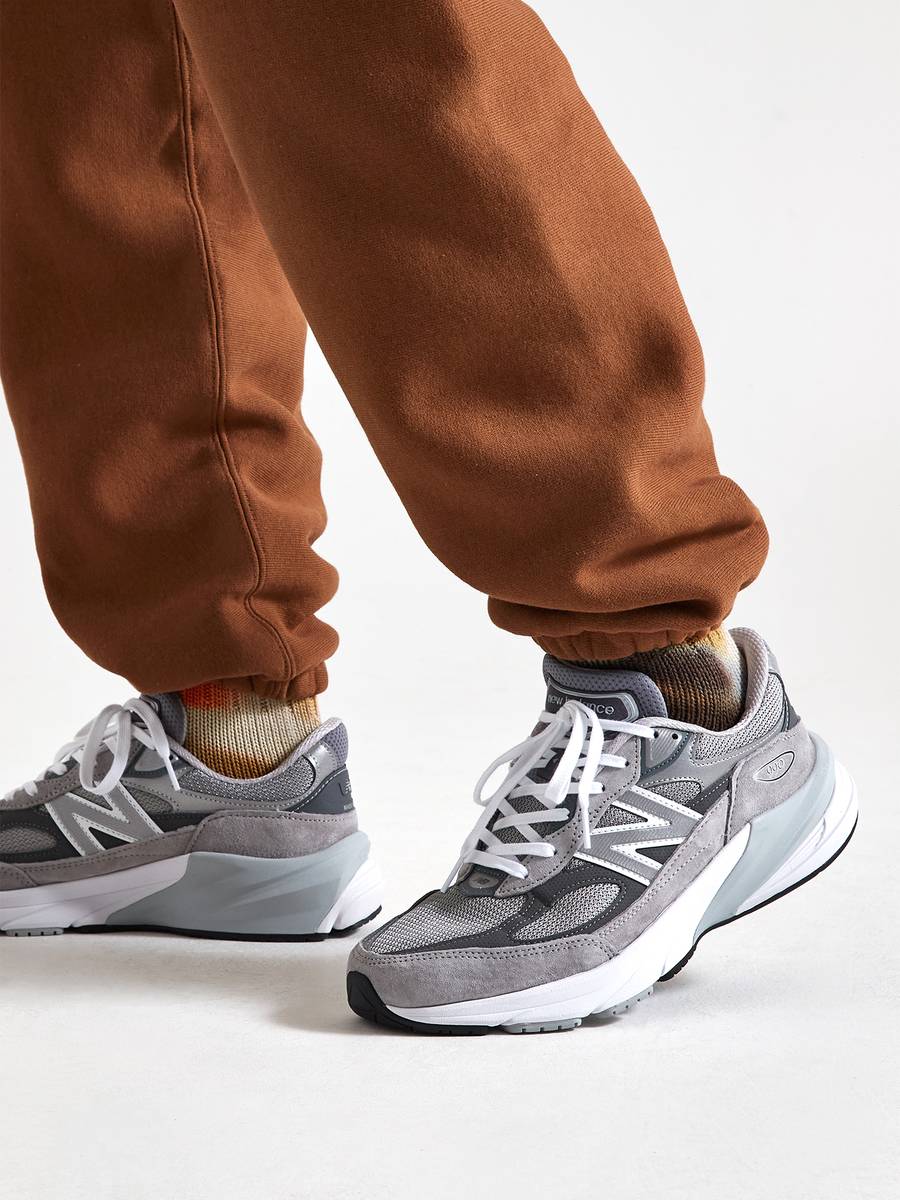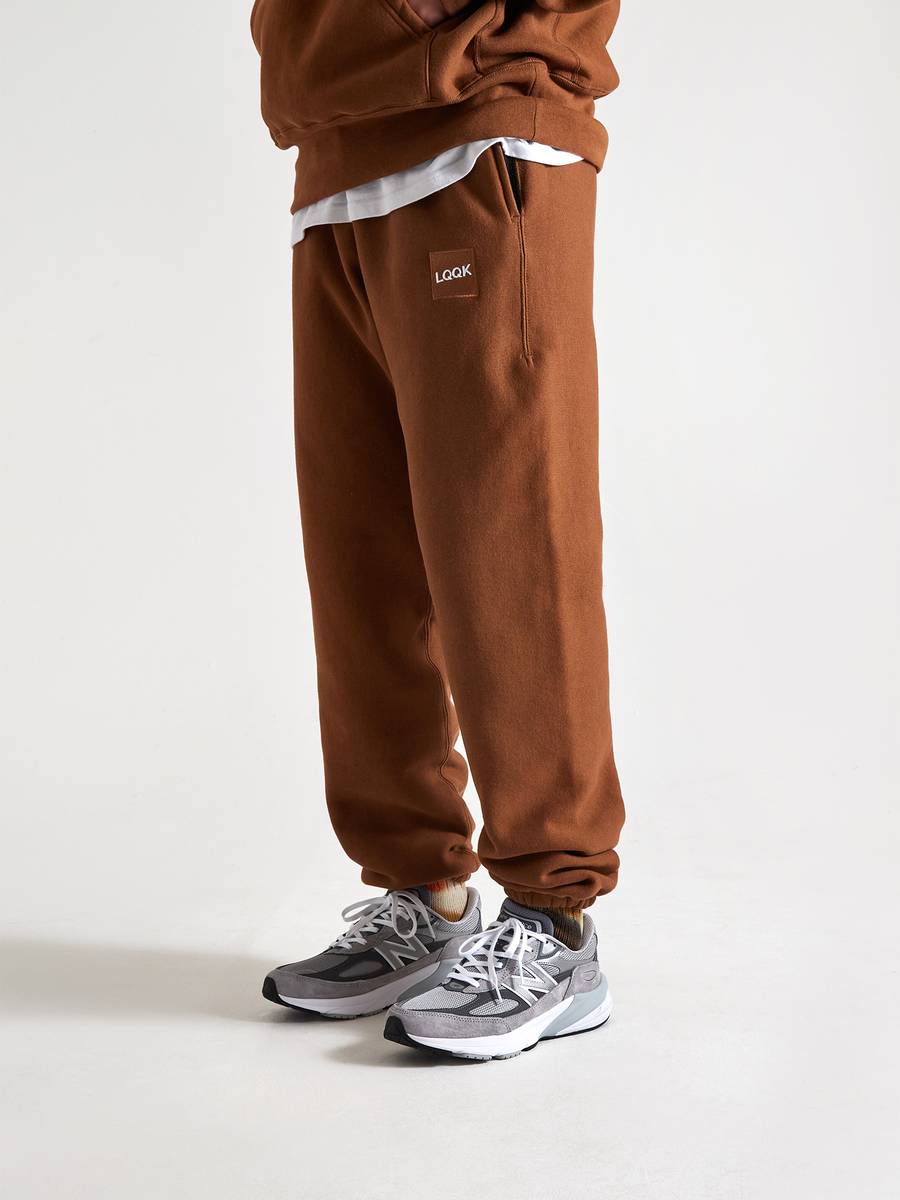 Traditional running gear never looked this good. A pair of trustworthy New Balance 990GL6 sneakers paired with LQQK Studio sweat pants made with Camber blanks = basics at their very finest and most premium. Looks just as great on your weekend jog as it does in the street.
MODEL WEARS New Balance 990GL6, Anonymous ISM Scatter Dye Crew, LQQK Studio Signature Sweat Pant, Goods by Goodhood Classic T-Shirt, LQQK Studio Snap Hoodie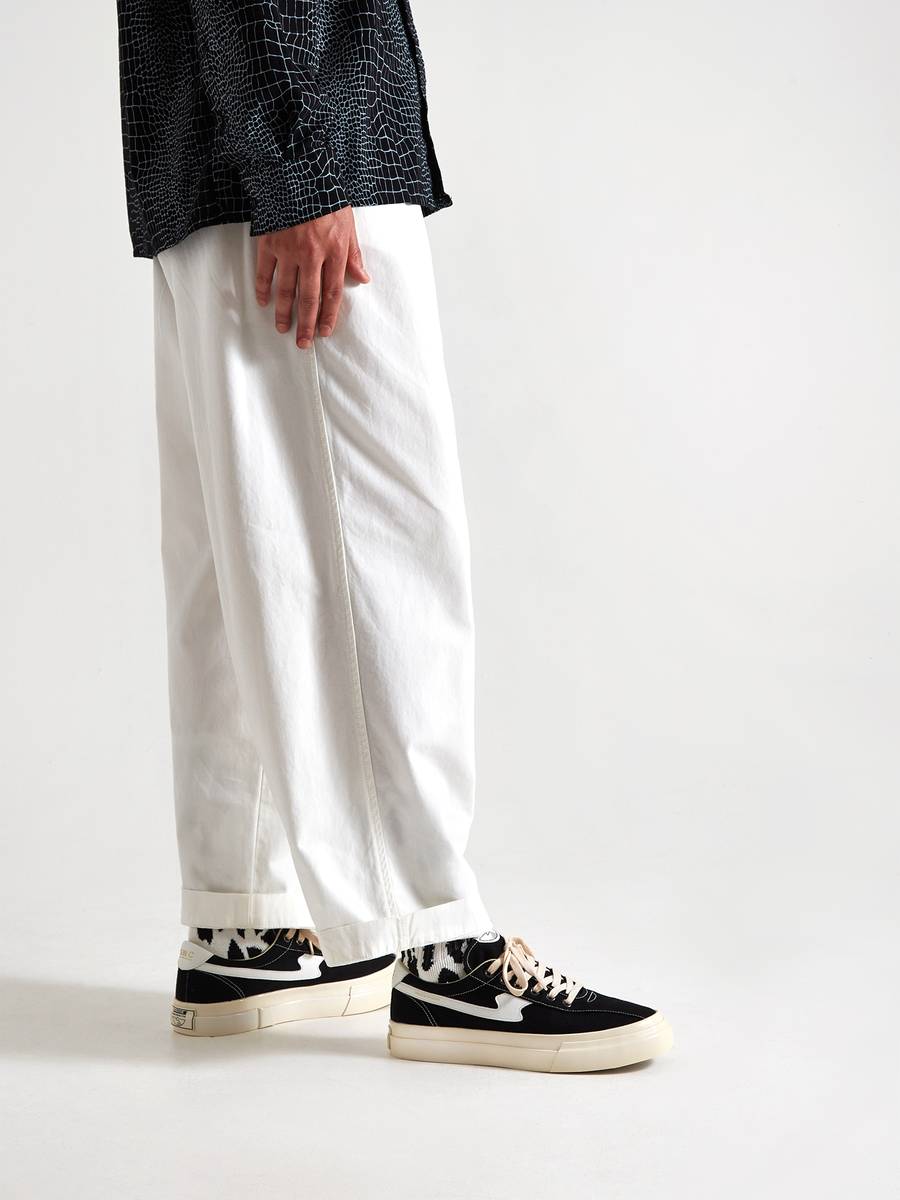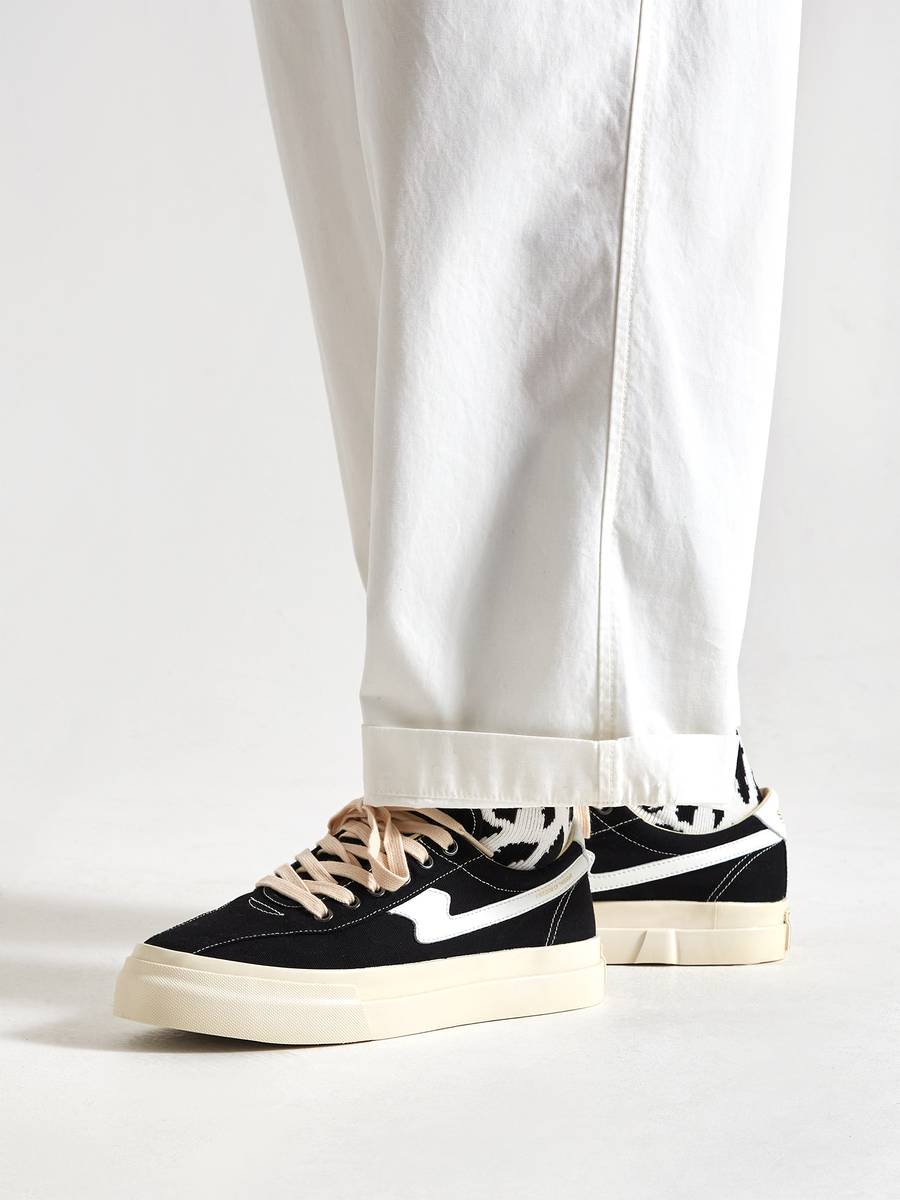 Cult East London label Stepney Workers Club need a trouser pairing with the same timeless look and feel of their brand and sneaker offering. The Universal Works oxford pant is an obvious choice; unmatched quality, workwear inspired, a top shelf select. An all-monochromatic fit with a graphic-heavy Goodhood Worldwide sock is an appropriate nod to SWC.
MODEL WEARS S.W.C Stepney Workers Club Dellow S-Strike Suede, Goodhood Worldwide Leopard Sock, Universal Works Oxford Pant, Goods by Goodhood Classic T-Shirt, TTT MSW Diamond Knit Polo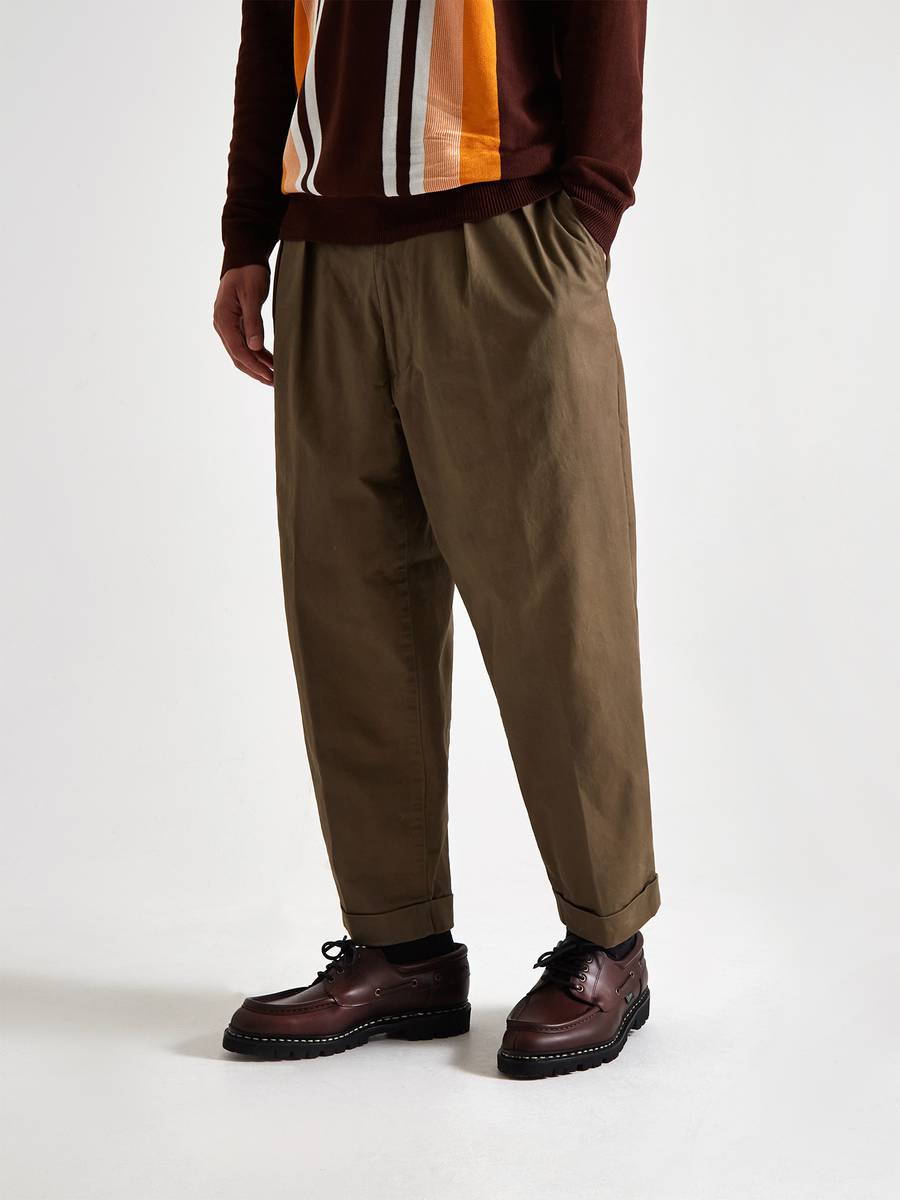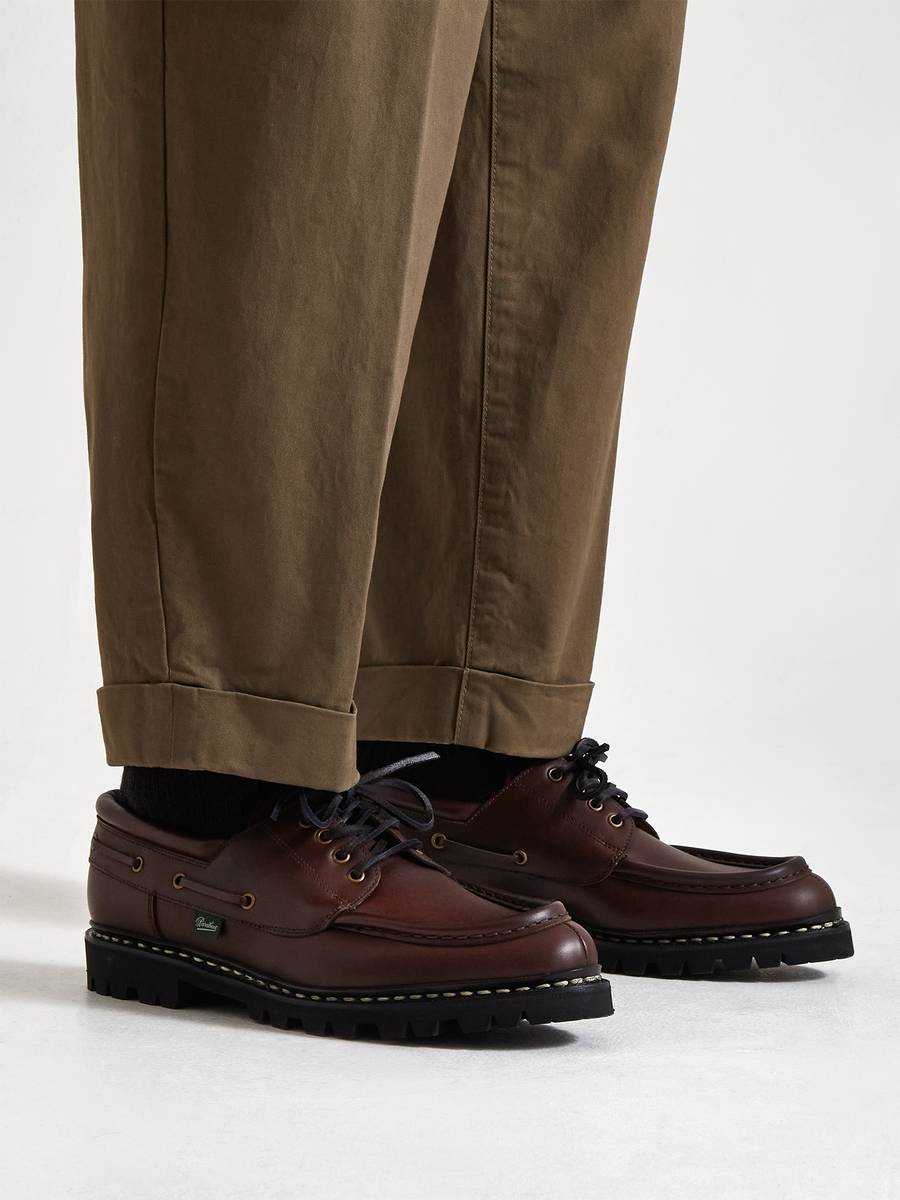 A truly special option in your ultimate footwear rotation, the Paraboot Chimey represents superior craftsmanship, tradition, and premium materials. We're pairing it with what is, in our humble opinion, one of the best trouser offerings currently available anywhere ever. Mega bang for your buck in terms of quality materials, durability, and longevity. All hail the Beams Plus 2Pleats.
MODEL WEARS Paraboot Chimey, Snow Peak Recycled Cotton Socks, Beams Plus 2Pleats Twill Trouser, Beams Plus Knit Polo Stripe 12G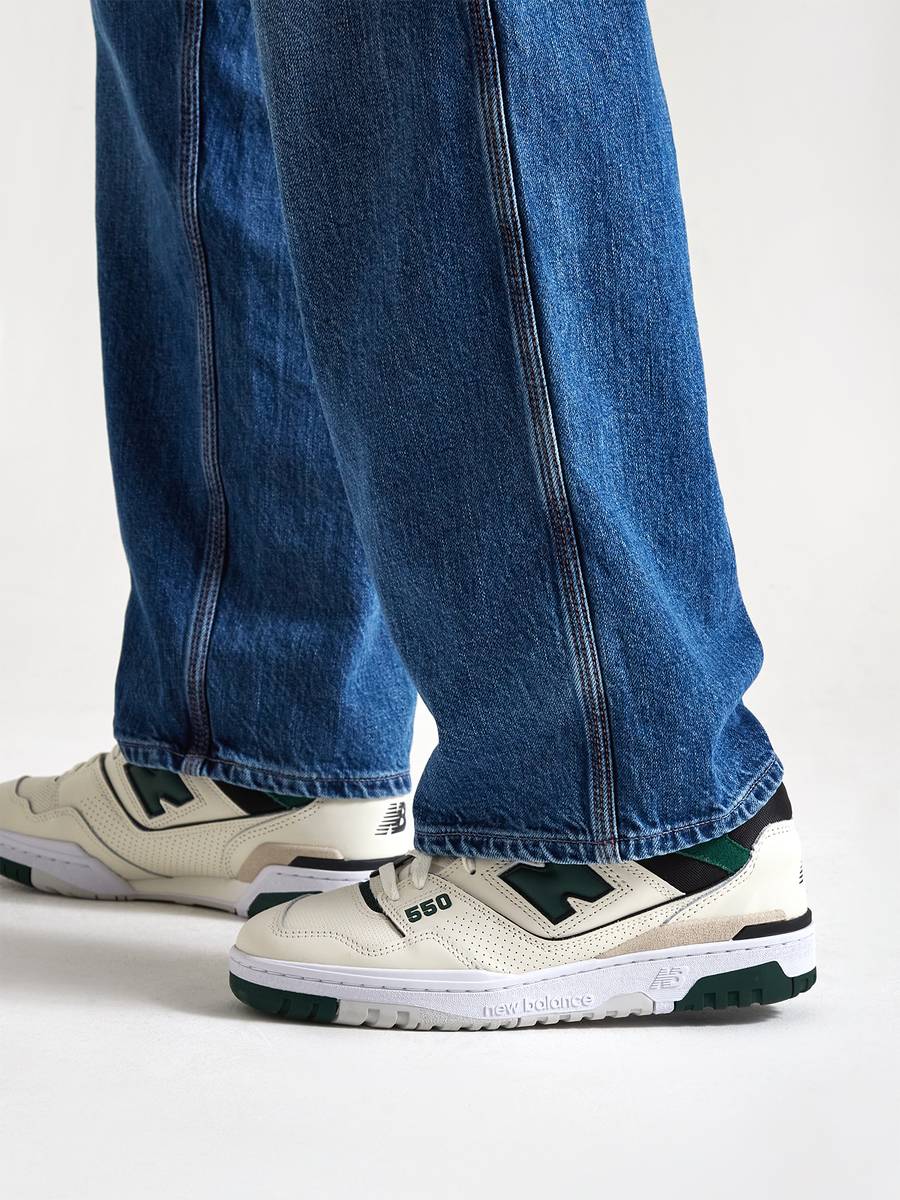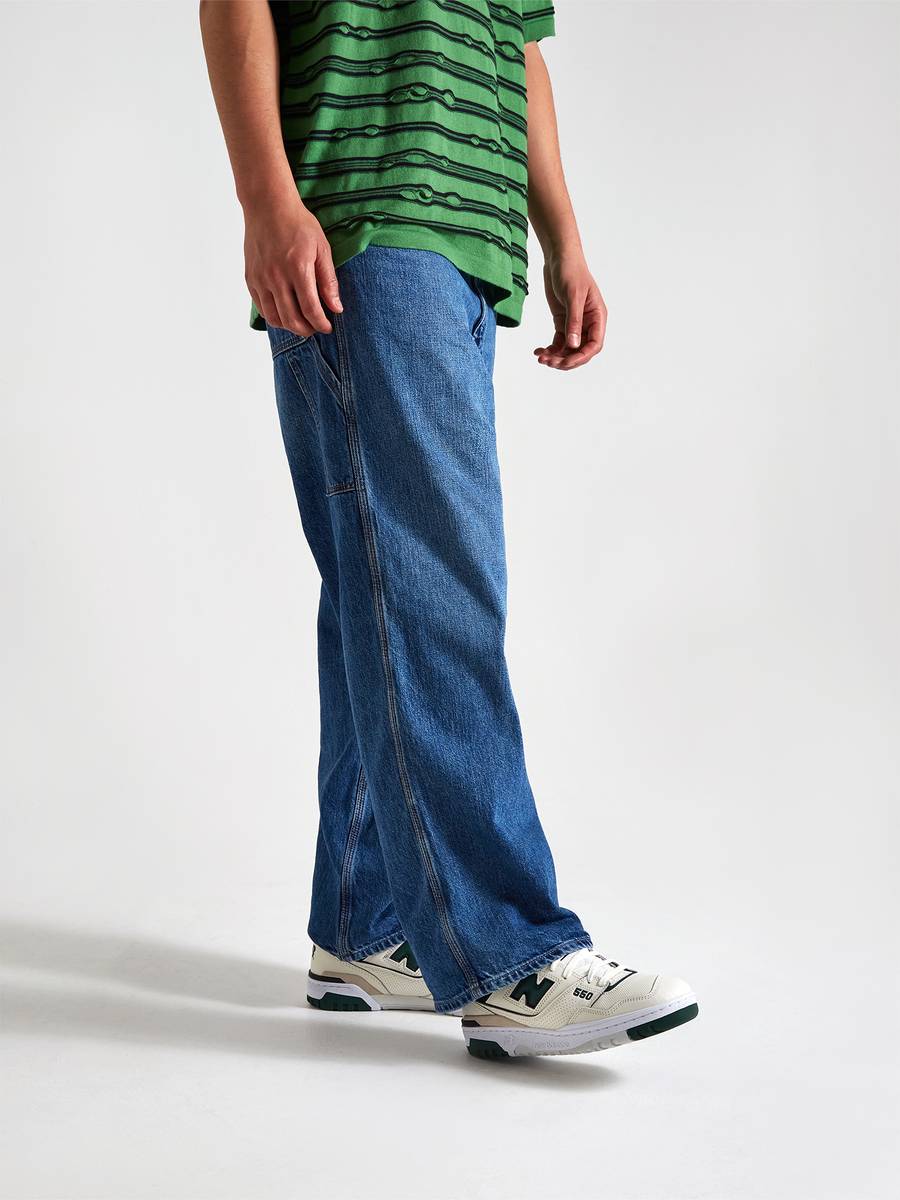 Discontinued in the early 2000s, the 550 has return bigger than ever for, and for good reason. Popular amongst basketball enthusiasts and sneaker collectors, the New Balance 550 provides comfort, reliability, durability and a retro look. A vintage feeling sneaker should be styled appropriately; some '90s feeling baggy denim jeans from Beams Plus ticks the box for us.
MODEL WEARS New Balance 550VTC, Rostersox TD Sock, Beams Plus Painter Pants Denim, Brain Dead Puckered Striped T-Shirt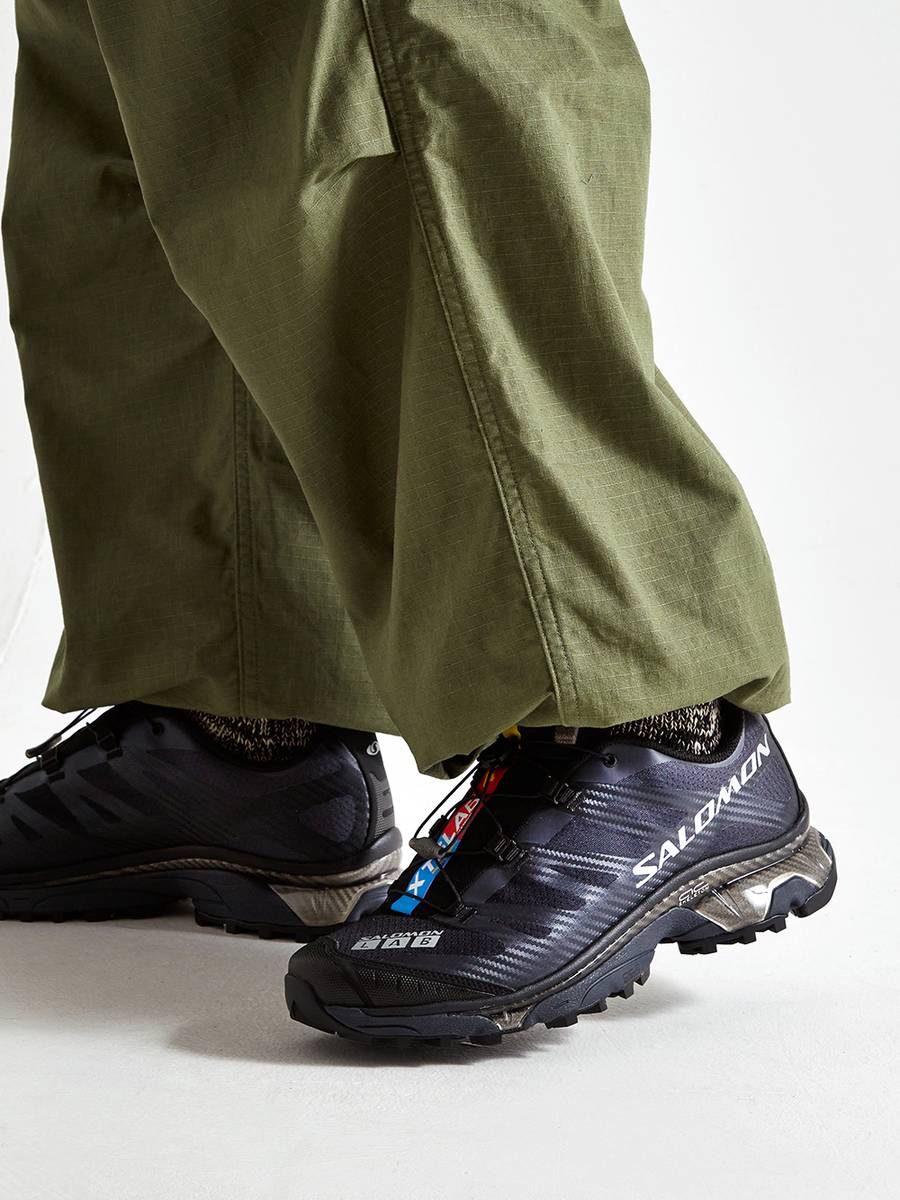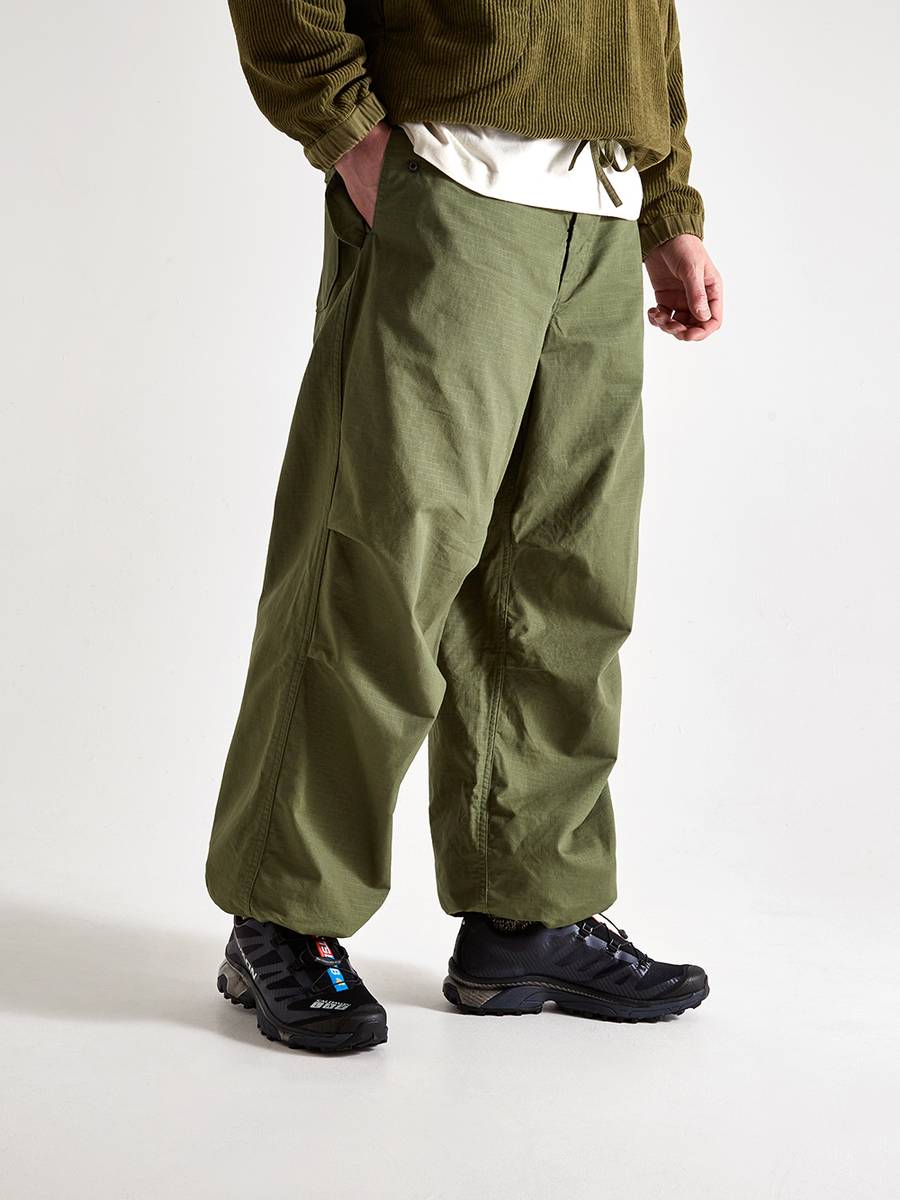 When you think of Salomon, you think outdoor-ready, durable, high quality and high function. That's exactly why we're backing them. Great for the city, great for the trails. Fully equipped for all terrains, supreme comfort is provided by a dual-density midsole with EVA cushioning and a moulded footbed. All the ingredients of a wardrobe mainstay.

MODEL WEARS Salomon XT-4 OG, RoToTo R1251 Crew Sock, Engineered Garments Over Pant, Story MFG Grateful Tee SS, Story MFG Polite Pullover