Features
Founded by magazine-editor-turned-ceramicist Emma de Clercq, Brutes focuses on functional homewares with minimal, durable design. We spent an afternoon with Emma in her studio in Hackney talking creative process, the jump from hobby to career, dream collaborators, and more... Check it out below.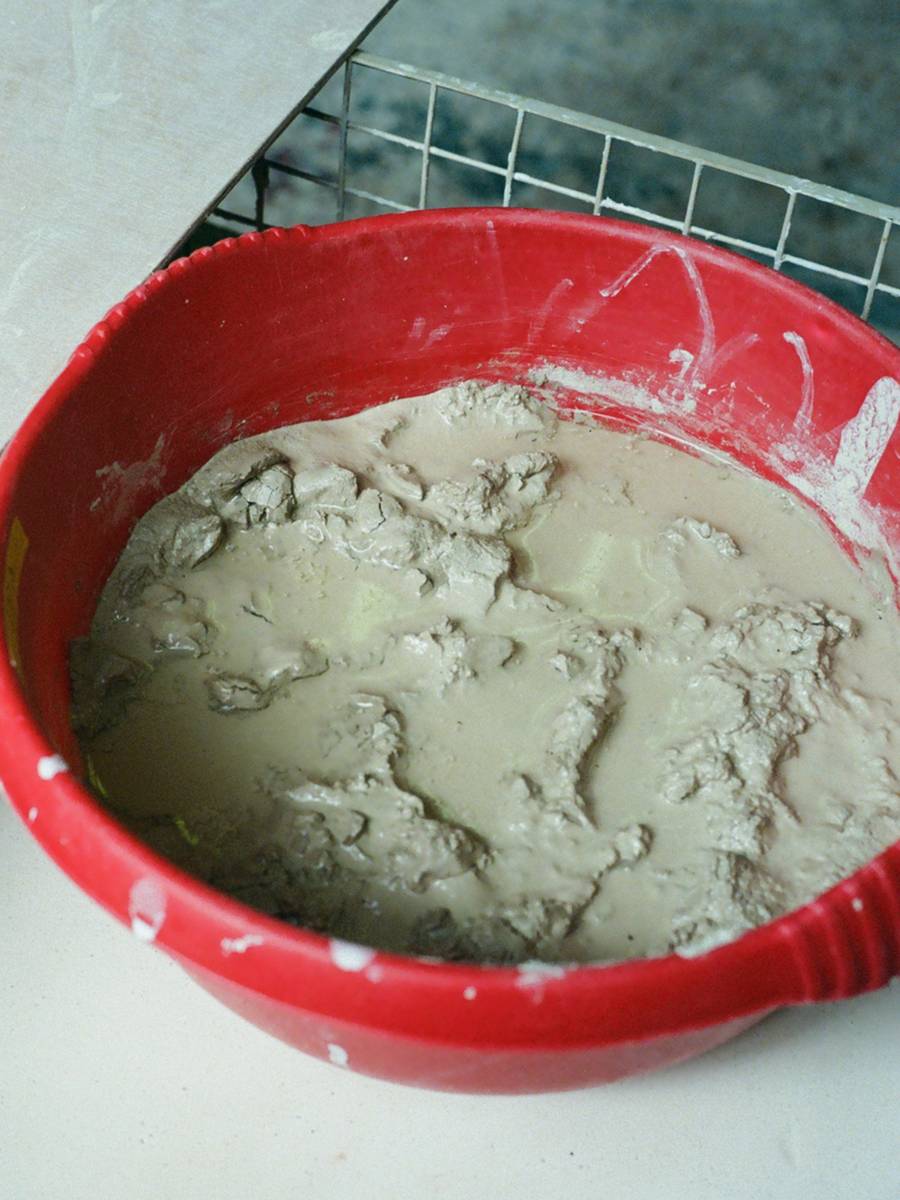 GOODHOOD: How and why was Brutes Ceramics founded?
Emma de Clercq: I worked as a magazine editor for a long time and playing with clay was the perfect antidote to all that screen time. I started taking on the odd order here and there and eventually had enough work coming in to be able to turn it from hobby to job. 
GH: How did you initially get into ceramics?
EDC: A friend invited me along to Hackney City Farm, who run really casual evening drop-in sessions. A few of us pretty quickly got obsessed and together we set up Clay Collective, our own studio. We just wanted somewhere where we could carry on learning and making at our own pace, without restrictions. We funded all the studio equipment through running workshops and as a group we've been lucky enough to be offered some amazing on-site projects at places like Tate Modern and Somerset House. It's a really special thing and I'm proud to be part of it.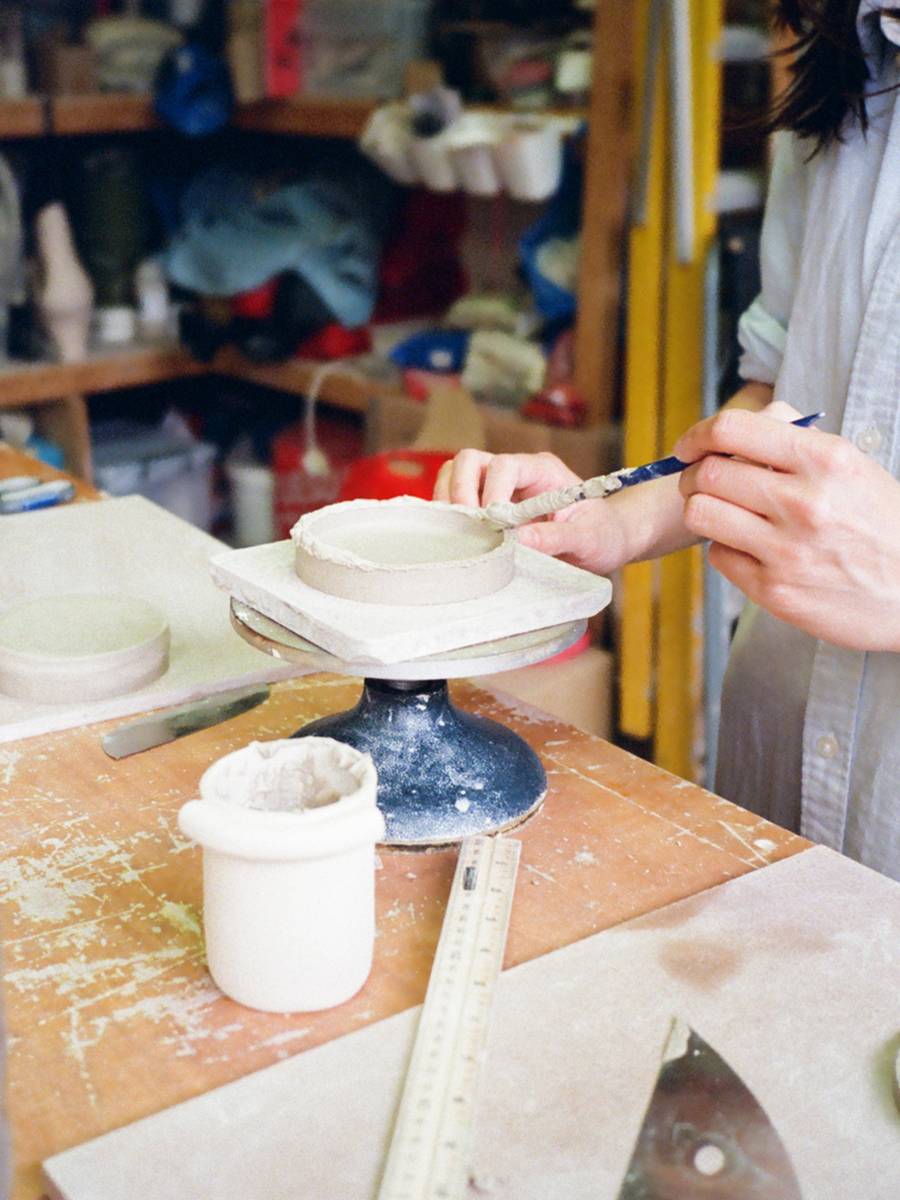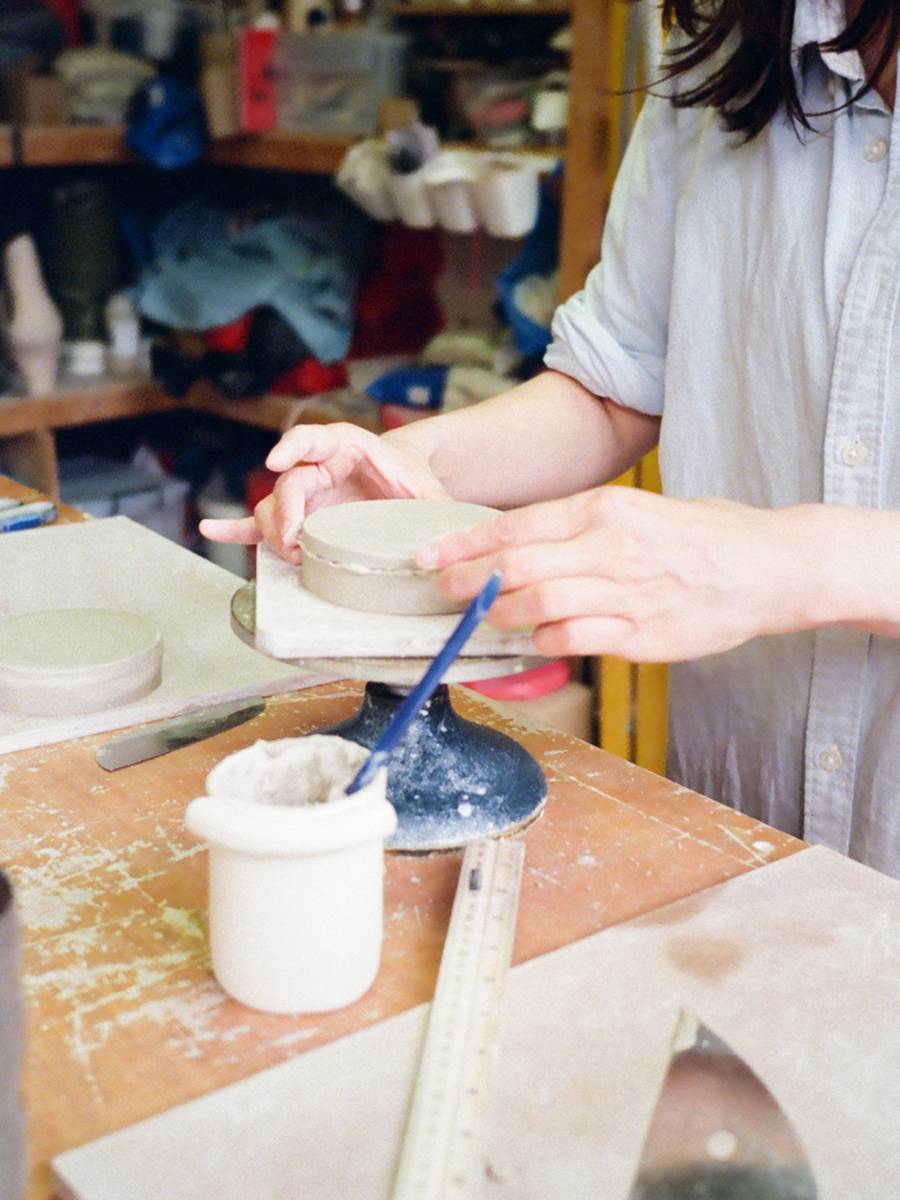 GH: Can you describe Brutes in three words?
EDC: Tough but lovable.
GH: What does a day in the life at your studio look like?
EDC: Very muddy! On any given day I'll either be making, glazing or packing. Everything is made to order, so most of my time is spent working on pieces for my stockists. From about October onwards everything cranks up towards Christmas.
GH: You're based in a studio with a bunch of other creatives. Can you talk us through this dynamic, how do you work alongside each other?
EDC: One of the best things about the studio is getting to share it with each other. Aside from a couple of us who are here full-time, the others work as architects, photographers and graphic designers and use the space just to have a play. Everyone's ceramics are really different which is lovely, there's a lot of skill sharing and dorky conversations about glaze recipes. Sharing the responsibilities of the studio between us is a great thing, especially somewhere like London where it can feel daunting if you're setting out alone.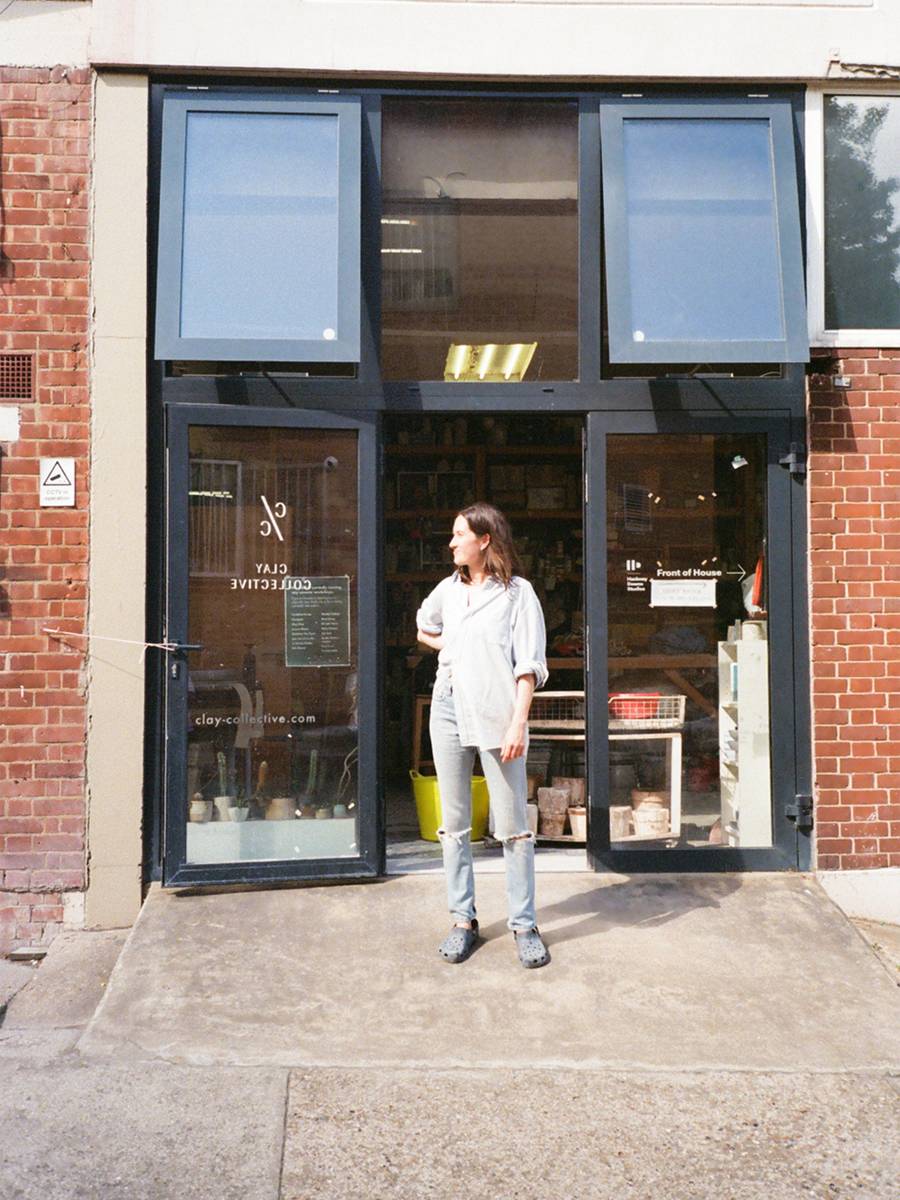 Emma outside her Hackney studio
GH: Can you talk us through your creative process? How do you come up with new designs?
EDC: Finding time to work on new designs is tricky. I'm trying to be more deliberate about setting aside time to just play and develop new work without too much pressure. I don't do much sketching, I find the best way for me to try out ideas is by kind of scrapbooking with clay - working with off-cuts and making little collages and maquettes. It kind of feels like constructing a puzzle, and the hope is that every now and then you hit that sweet spot between something that feels both intentional and effortless. 
GH: How do you decide what makes the cut and what doesn't?
EDC: A lot of the time, halfway through making something you realise it's not working out and it's best not to force it, just scrap it and start again. One of my favourite things about clay is that up until the point that it's fired nothing is final. Every scrap can be re-used again and again. There's very little waste.
GH: What are you reading at the moment?
EDC: Raven Smith's Men and The Cost of Living by Deborah Levy, on audiobook while working.
GH: Dream collaborator?
EDC: My daughter, Hero. She's still more at the 'breaking pottery' than 'making pottery' stage, but she's a pretty enthusiastic studio mopper so we'll see… 
GH: What has been the most exciting moment in your career so far?
EDC: When I decided to try and turn a much loved hobby into my livelihood. I haven't regretted it for a second. 
GH: Is there anything in the works you can share with us?
EDC: I'm working on some ideas for large, one-off objects and oddball vases. As a maker my dream is to be able to create big sculptural works alongside the functional homewares that have become my bread and butter.