Features
soosumsee is the brainchild of Manchester-based textile artist, Bec Kirby, who designs and creates a series of unique cushions, wall-hangings and soft-tapestry blankets
. Bec gives us a peek into her creative space and talks us through taking the quit-your-day-job leap of faith, starting your day with NTS radio, staying true to your values, and crying. Check it.
GOODHOOD: To those who don't know, who are you and what do you do?

 
BEC KIRBY: I'm Bec Kirby and I'm an artist. 
GH: Can you talk us through a day in the life?

 
BK: Coffee first, then I usually go to the gym. At the start of the year, I made a promise to look after myself a bit more, and not prioritise work over everything else. I'm a bit of a workaholic so I have to stop myself from replying to emails at like 6am. As of this year, the rule is I'm only allowed to start work after I've done something for myself first. So after whatever it is I've done for myself that morning, I'll then head to the studio. It's only five minutes from my house, in a big old cotton mill. I'll do a bit of stuff there and then when I'm done, I'll head home. Eat tea. Listen to some music. Watch something. Go to bed. 
GH: You launched soosumsee just over two years ago. Can you talk us through the origins, and why you launched soosumsee?
BK: It sort of happened by accident. I used to be an Interior Designer at a studio in Manchester and had no intention of switching careers. But when the pandemic happened I ended up working from home. It was just me and a laptop, working on CAD drawings all day, every day. I was pretty shit at the technical part of the job, but I had always thrived in the creative work; sketching, material sourcing, colour scheming etc. I was just desperate for a creative release, so I bought a tufting gun. I had never used one before, but I liked the look of it. Over the course of a couple of months, I taught myself to tuft, made eight cushions, came up with a brand name, made a website, and listed them for sale. They sold out in less than five minutes and that was the start of it all. I don't really know why I launched soosumsee, I guess it was just a feeling. I just really love making things. I love that an idea can be turned into something physical. 
"I JUST REALLY LOVE MAKING THINGS. I LOVE THAT AN IDEA CAN BE TURNED INTO SOMETHING PHYSICAL."
GH: What and who are you inspired/influenced by?
BK: The people around me. There's something in the water in Manchester. So many of my mates doing huge things, it's exhilarating.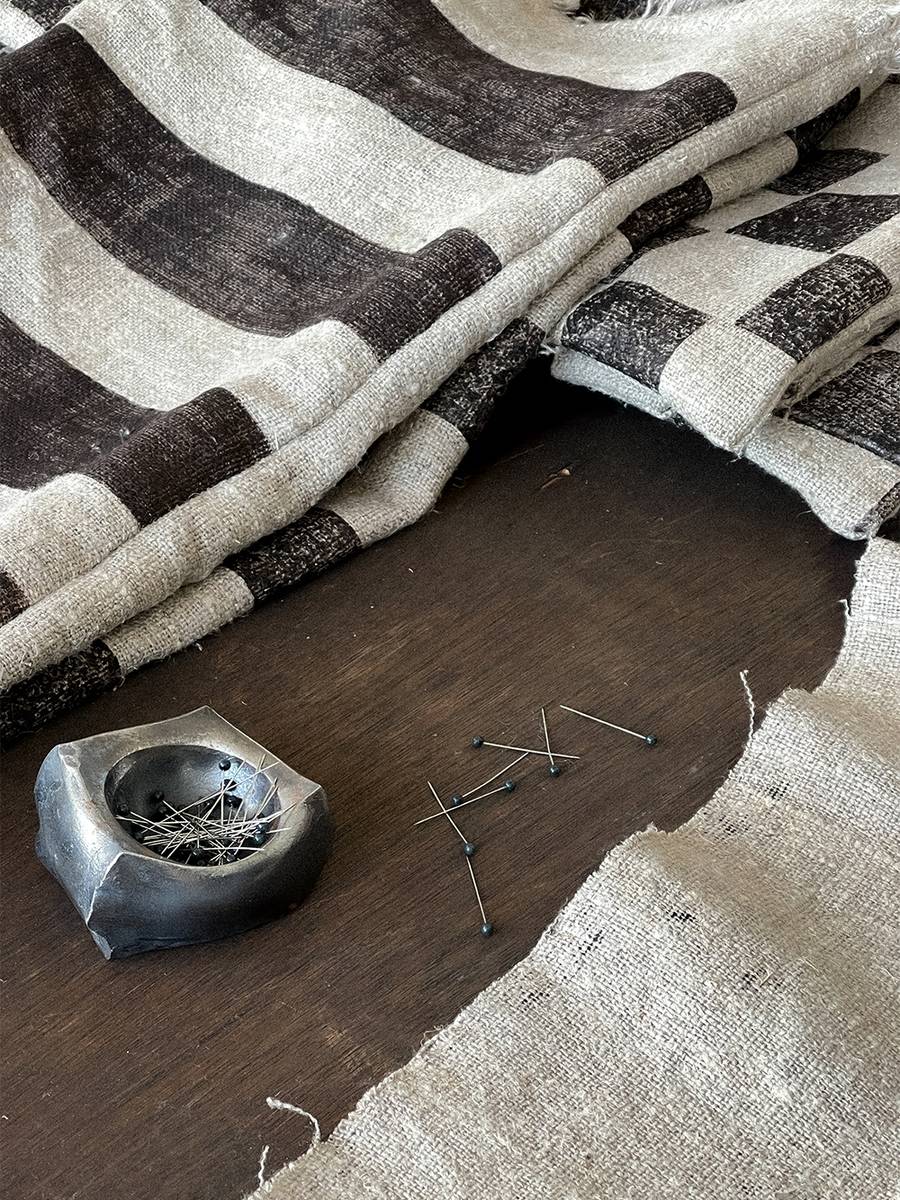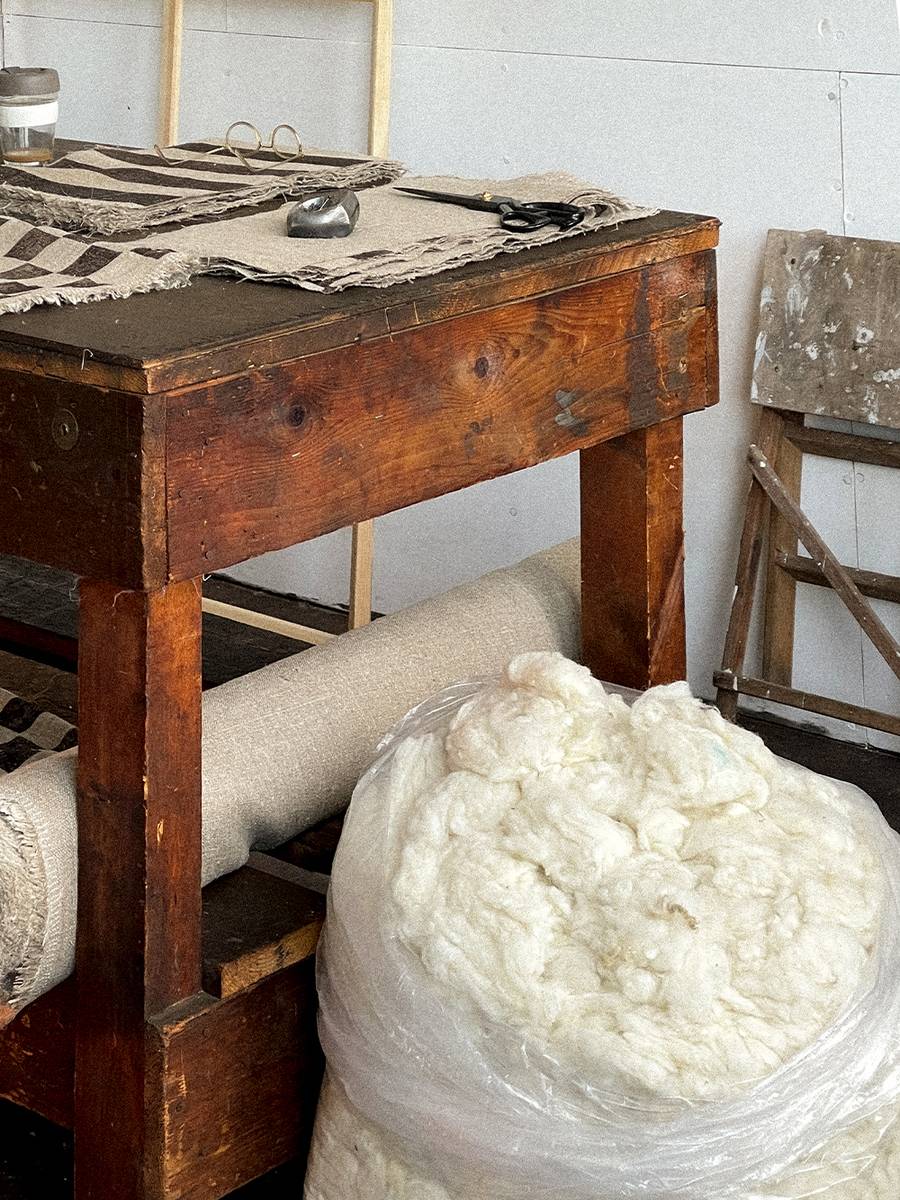 Wool filling sourced from sheep that aren't a by product of the meat industry
Wool filling sourced from sheep that aren't a by product of the meat industry
GH: How did soosumsee transition from hobby to passion project to career?

 
BK: A combination of early mornings, late nights, and taking the big risk of quitting my job. 
GH: When you first launched soosumsee, what did you initially set out to achieve? Has that goal changed over the last two and a half years?

 
BK: My ethos has always been to focus on making products in the most ethical and sustainable way that I possibly can. I really love animals and don't want harm to ever come to them, that's always been my driving force. I've always been particular about my material selection, wanting to keep to natural fabrics and fillings, however, the ethics aren't always there when it comes to materials that come from animals. I wouldn't compromise by using synthetic materials, essentially solving a problem but creating another, so instead, I've spent years going down various rabbit holes trying to ensure my material choices align with my values. The biggest hurdle I've had to jump whilst running soosumsee is sourcing truly ethical wool to fill my cushions. Sheep are usually slaughtered a year after being born, their wool is just a byproduct of the meat industry, and I don't support that. Sourcing wool from sheep that would be dead in a year's time just didn't sit right with me so I made it my mission to find a farm that, well, didn't kill their sheep. It took a long time, but I found one in North Yorkshire that keep a flock simply because they like sheep. So that's where I source my wool. I also use recycled wool-fibre, cuts from my tapestries to fill some of my cushions. For my tapestries, I use dead-stock wool yarn, which I source from local textile mills around the North West. The mills run large machinery which require large cones to weave carpets. They often end up with many redundant cones that are too small for the machines, and these are the ones I take off their hands and use to produce my work. In terms of goals, I didn't really set out to achieve anything as such, I just like making stuff, and it's a bonus that people buy it sometimes, but my ethos and values have never changed. 
"I'VE SPENT YEARS GOING DOWN VARIOUS RABBIT HOLES TRYING TO ENSURE MY MATERIAL CHOICES ALIGN WITH MY VALUES"
GH: What are you listening to at the moment?

 
BK: I always start my day with Flo Dill's NTS breakfast show. I love it that much that on Tuesdays I don't go to the gym in case I miss Matters of The Heart. Aside from that, regular sounds in the studio consist of stuff from Moin, Tirzah, Pablos Eye, James Massiah, music on Sferic (really nicely curated Manchester based label) etc, etc. Loads of amazing stuff coming out of Manchester actually, Rainy Miller, Space Afrika, Blackhaine, to name a few.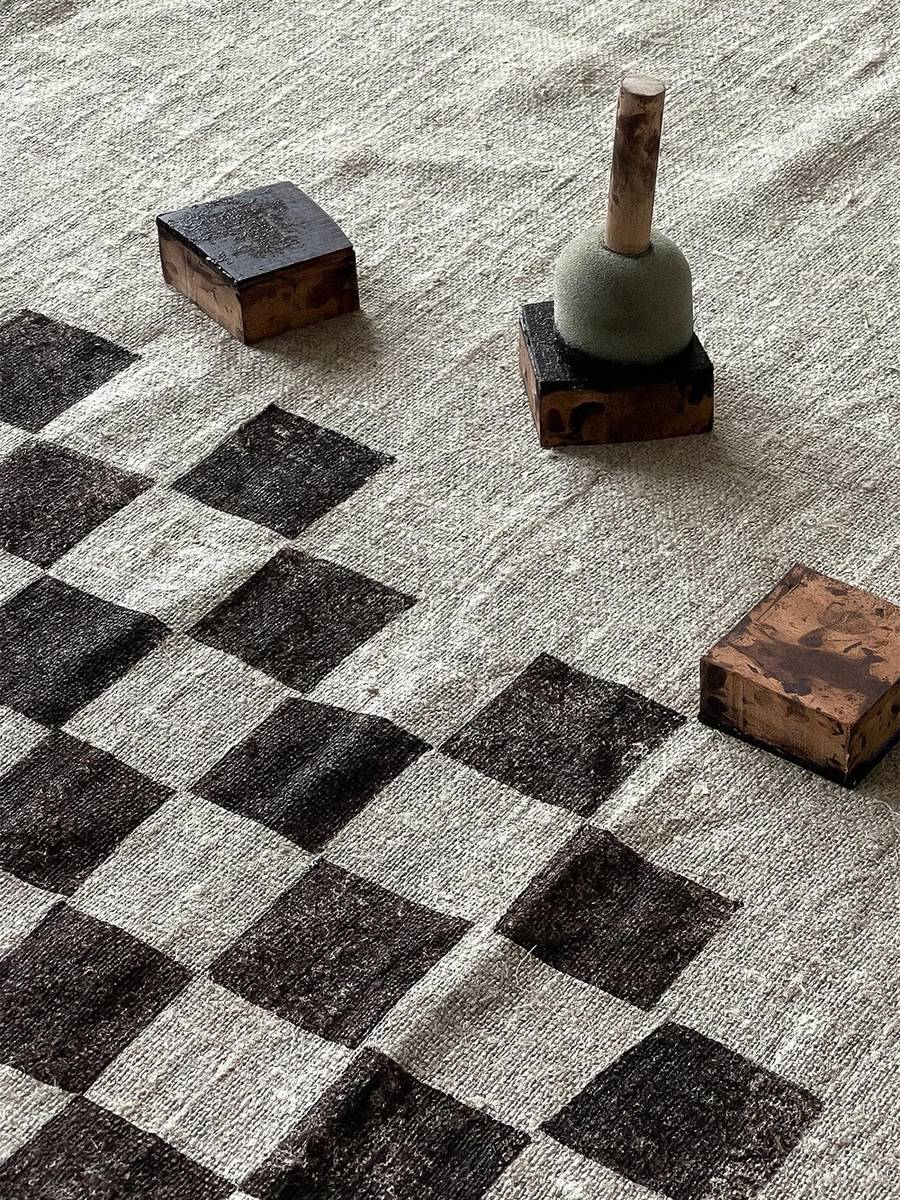 Patterns are created using traditional hand block printing
Patterns are created using traditional hand block printing
GH: Favourite book(s) you own, and why?

 
BK: 'How to be an artist' by Jerry Saltz. Every creative needs to read this book. 
GH: What's your favourite project you've worked on since launching soosumsee?

 
BK: In 2021, I worked on a collaboration project with Aimee and Alec owners of Objects and Sounds, Joda Foerster, drummer and percussionist, and Berlin-based ambient artist Niklas Kramer. Together we produced a cassette and a series of wall hangings that explored the tangibility and modularity across object and sound. We were driven by a mutual intrigue as to how physicality transcends form, while form could be subtracted, manipulated, and synthesised into new manners altogether. I crafted hand-tufted wall hangings in a variety of abstract shapes that could be hung in an endless array of unique configurations. I also recorded sounds from my studio, haptic swirls of noise driven by the materials and tools used to create the tufted pieces. These sounds were later used as a source of inspiration in capturing the atmosphere of my studio within the tape. We hosted a live performance and exhibition at Antwerps Aboli Bibelot back in April 2022, and the whole thing was magical. It was a really special project, and such a delight to work with such inspirational, like-minded people. 
"WE WERE DRIVEN BY A MUTUAL INTRIGUE AS TO HOW PHYSICALITY TRANSCENDS FORM, WHILE FORM COULD BE SUBTRACTED, MANIPULATED, AND SYNTHESISED INTO NEW MANNERS ALTOGETHER"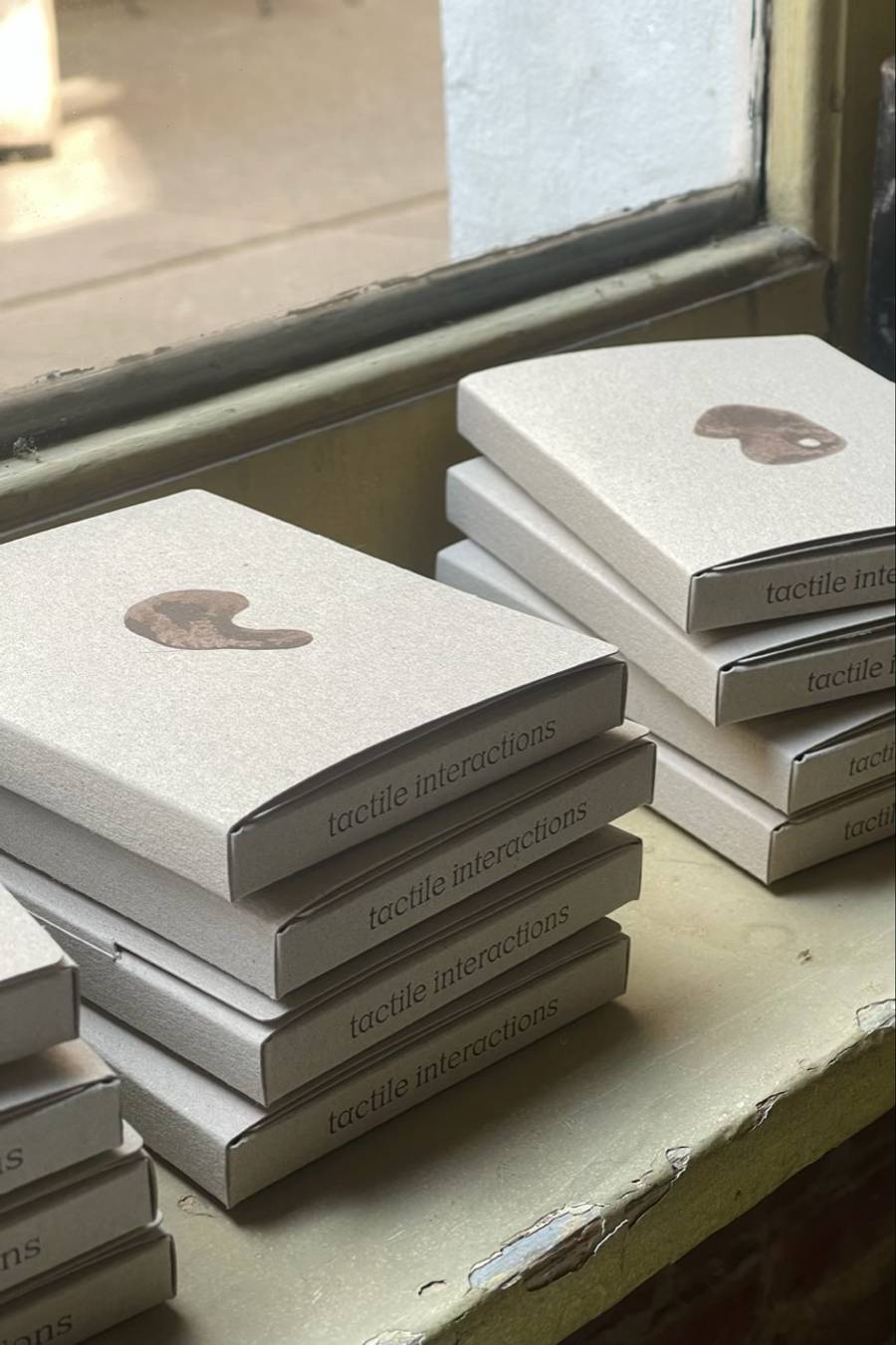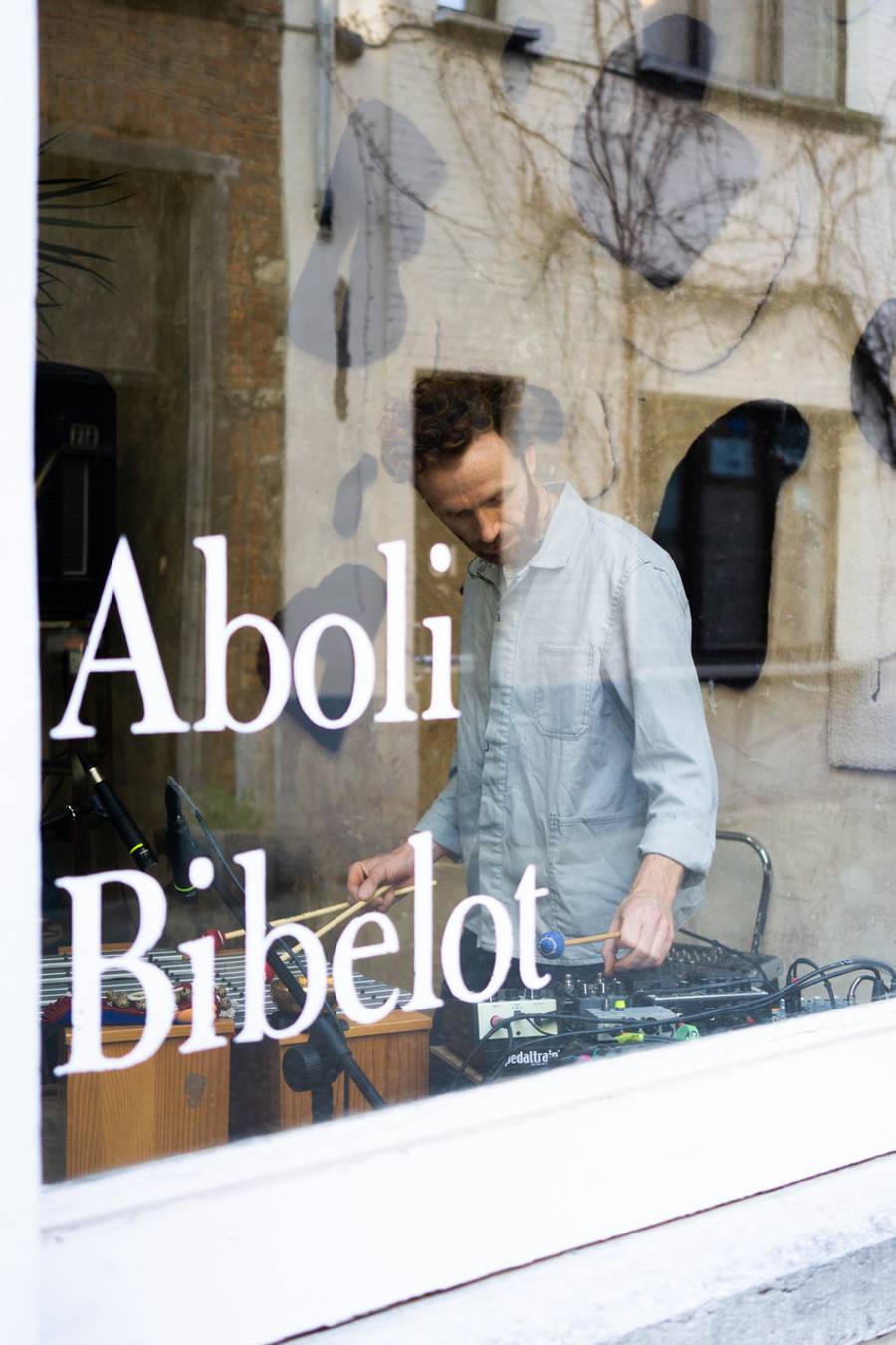 Bec's Wall hangings in collaboration with Objects and Sounds
GH: Favourite artwork(s) you own, and why?

 
BK: I bought a mask last year from mudimakes. Bethan, who runs Mudi sourced it from Mexico. She told me it used to have a woven body too, and that it was once a Day of the Dead decoration. I feel a bit bad that I only have half of him, but he hangs pride of place in my studio. 
GH: What does your creative process look like from start to finish?

 
BK: Write a list. Write a new one because I spelt something wrong. Sketch. Loads of sketching. Bit of research but not enough to get swamped with ideas. Try and focus on one idea. Run with it. Cry because I don't like it (I do a lot of crying). Take it apart. Start again. Repeat a few times. Finish.
GH: What are your favourite things that you collect?

 
BK: I collect silver charms. I don't know why, but I have loads. The most recent one I bought was a Jester.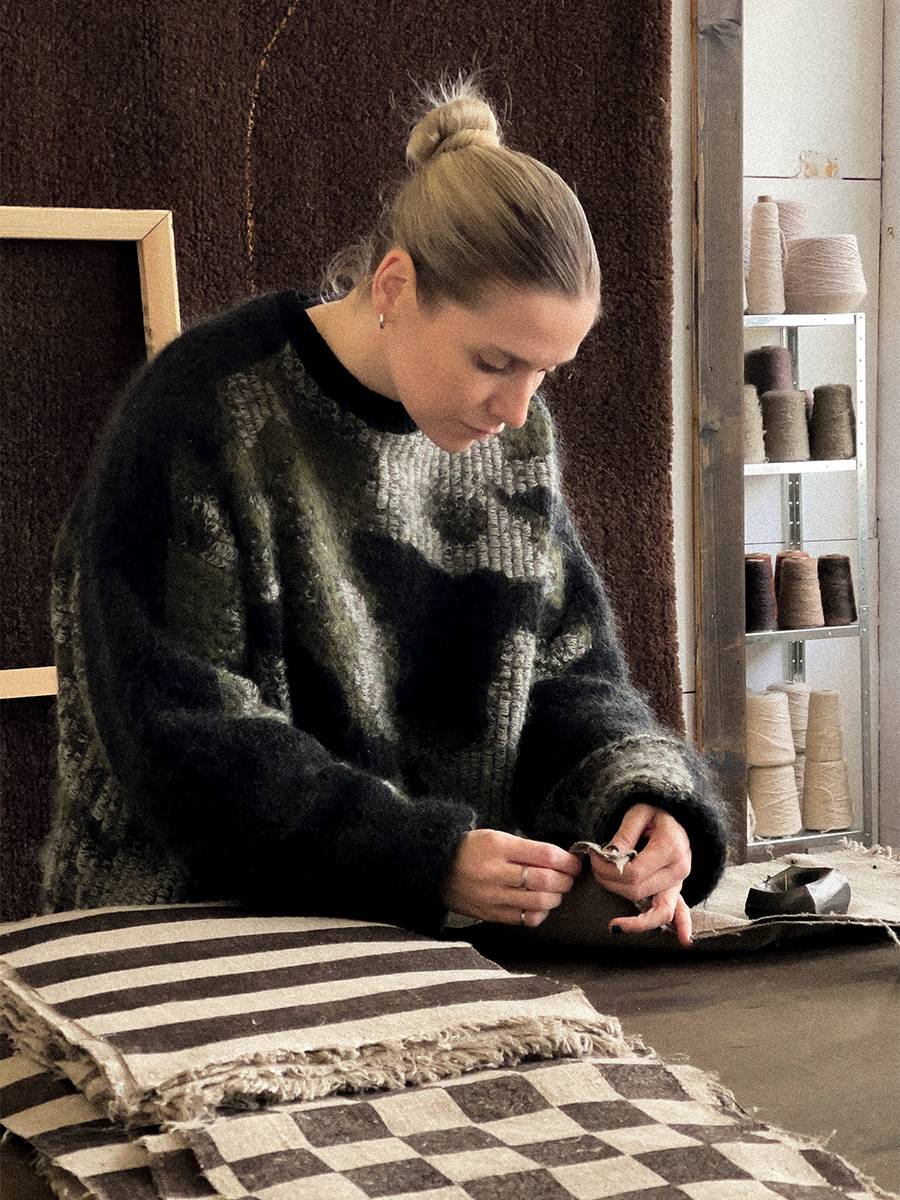 Handmade from start to finish
Handmade from start to finish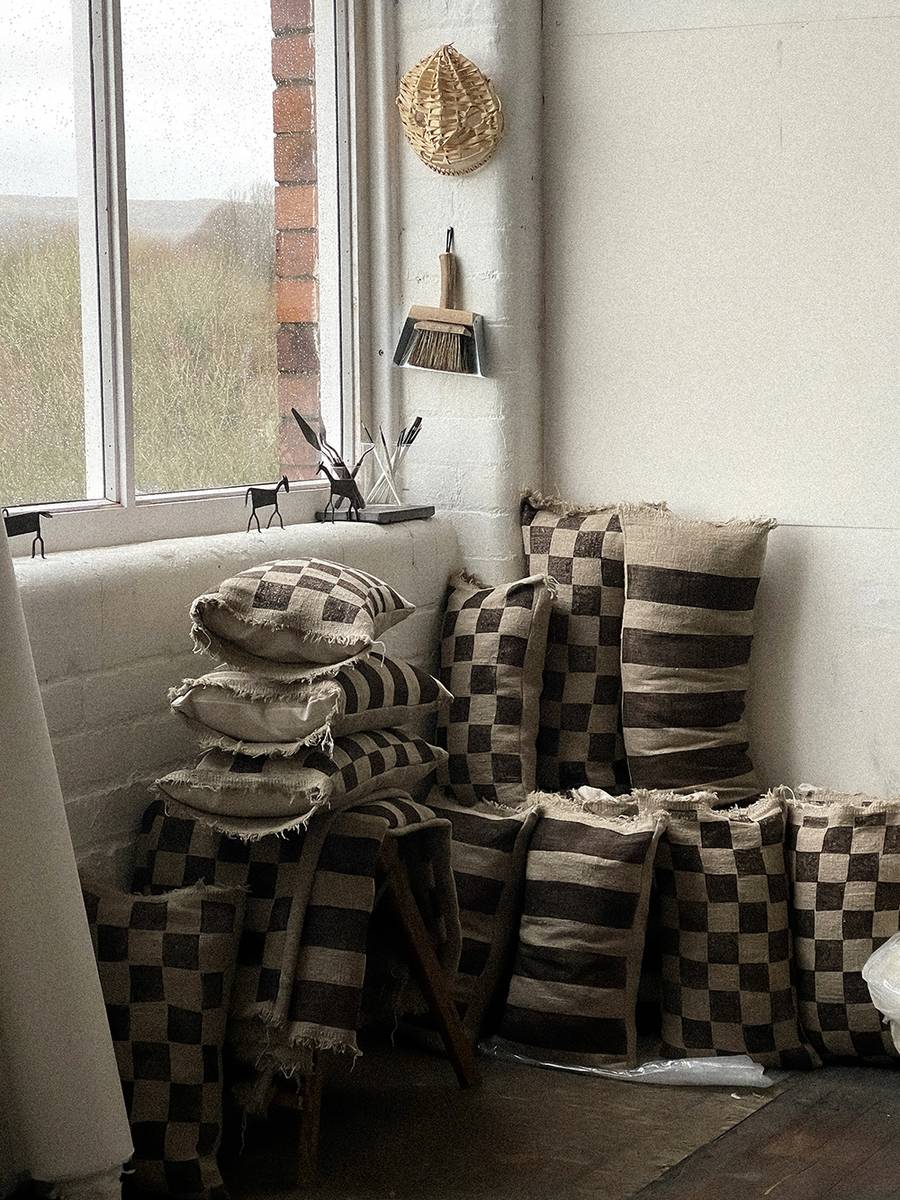 Bec's mudimakes mask sitting above finished product
GH: Who or what brings you joy?

 
BK: Waking up every day.
GH: Can you tell us about any projects in the works?

 
BK: I have some personal projects in the works but I'm trying not to plan too much this year. I did way too much last year and ran myself into the ground. So I guess I'll just say it's a surprise?