Features
P.F. Candle Co. is a Los Angeles-based home and body fragrance brand. Owned by wife-and-husband team Kristen Pumphrey and Thomas Neuberger, the brand has a grassroots ethos - producing, designing and shipping their products directly out of Southern California.
We visited their studio to discuss the brand's DIY core, the duo's bumpy start, what punk spirit smells like and more...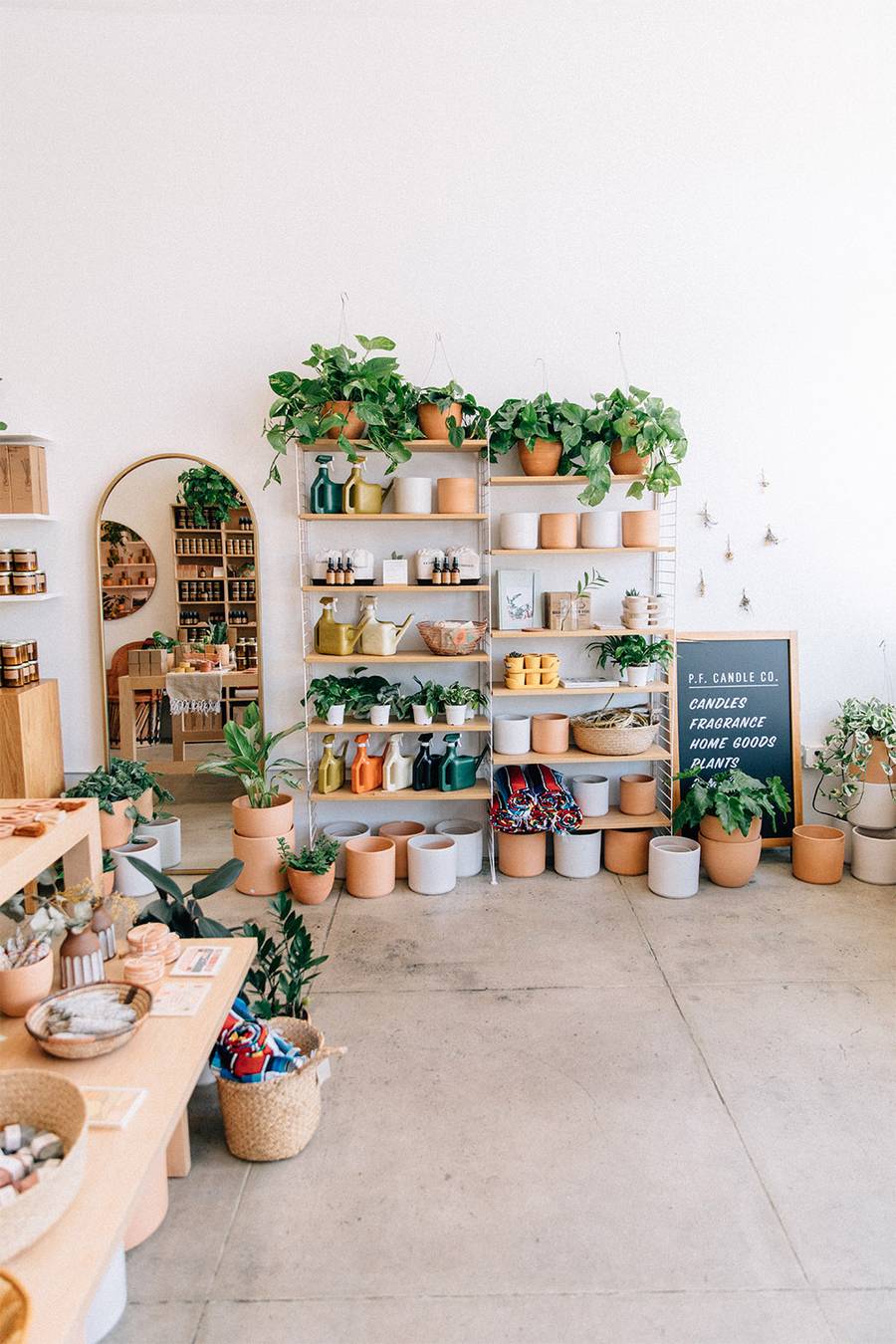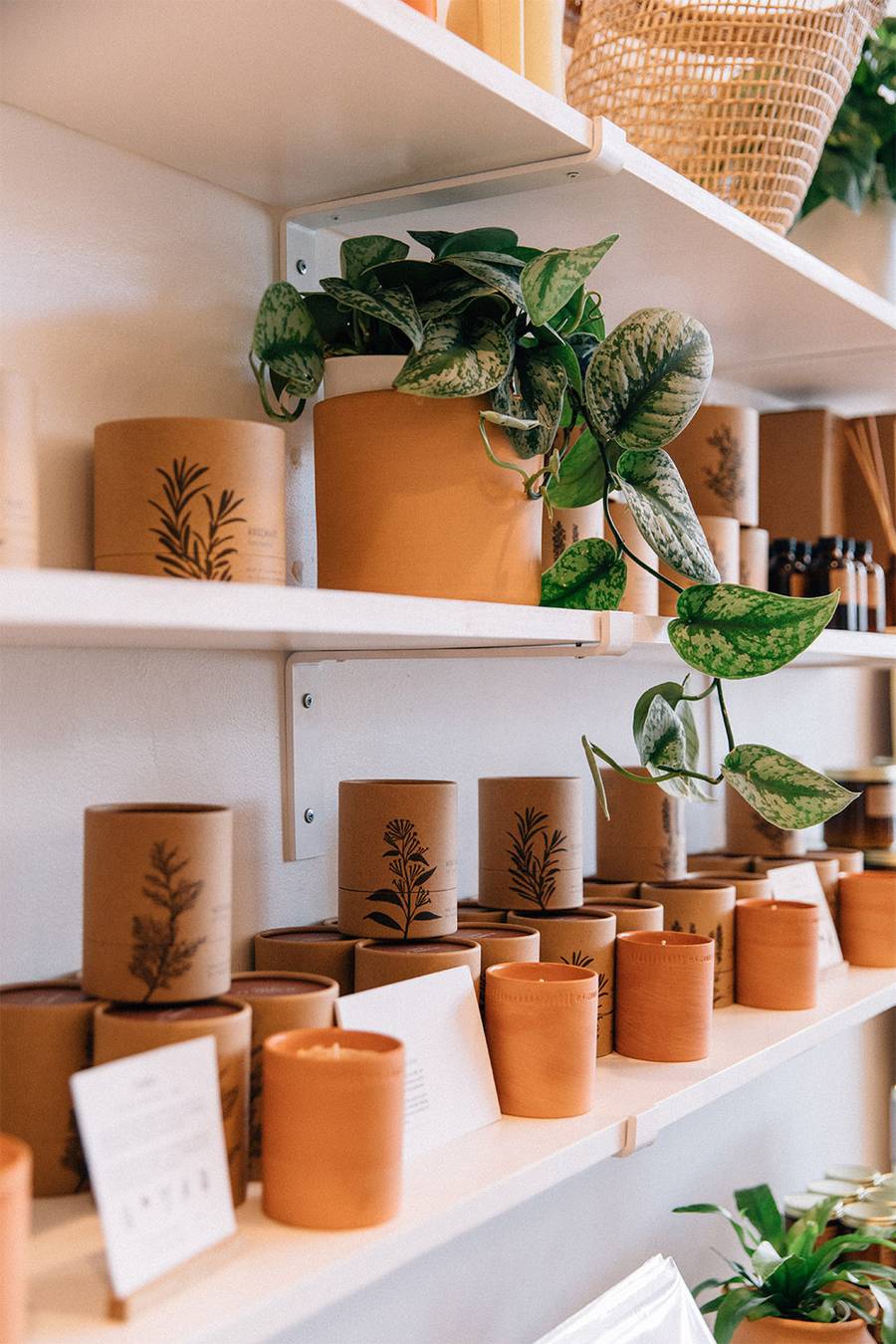 GOODHOOD: So you guys started out as a DIY project, how did that come about?
Kristen Pumphrey: I'm not gonna sugar coat it – brutal! From 2008 – 2011, we didn't make ends meet with the business. I worked part-time jobs to make that happen. In 2011 we moved to California, I just couldn't get another job, so I had no other option. It wasn't until 2013 that things started to stabilize. I didn't take an actual paycheck from P.F. until 2014. Let's just say I ate a lot of beans. 
GH: When did you meet Tom?
KP: Tom and I met at a dive bar, I was gonna slip him my number on a piece of paper, but he bumbled over and just said 'hi!'. He was such a weird guy. He didn't wear deodorant – which is funny, considering what he does now. The room he lived in had a pallet for a wall – not even a real wall. I was like 'yeah, I'm not staying here', but there was just something about him.
After about 2 weeks of knowing each other, we were inseparable. He moved into my studio apartment after 3 months, and then we got a little house after 6 months. I think the fact that I had AC was a big draw for him.
GH: Working with your husband must be intense at times, how do you find the work/relationship balance?
KP: Work/relationship/life balance isn't something we try to achieve. Sometimes individual parts are more demanding; it ebbs and flows, so we just take it as it comes. Tom and I are truly partners in every aspect of our life, we've learned that's what makes us stronger. At home, we are equal and balanced in our responsibilities, just like at work. And if one of us has a big project, the other one will try to pick up the slack.
I gotta say, us getting separate offices last May transformed our working relationships, we were really able to come into our own roles.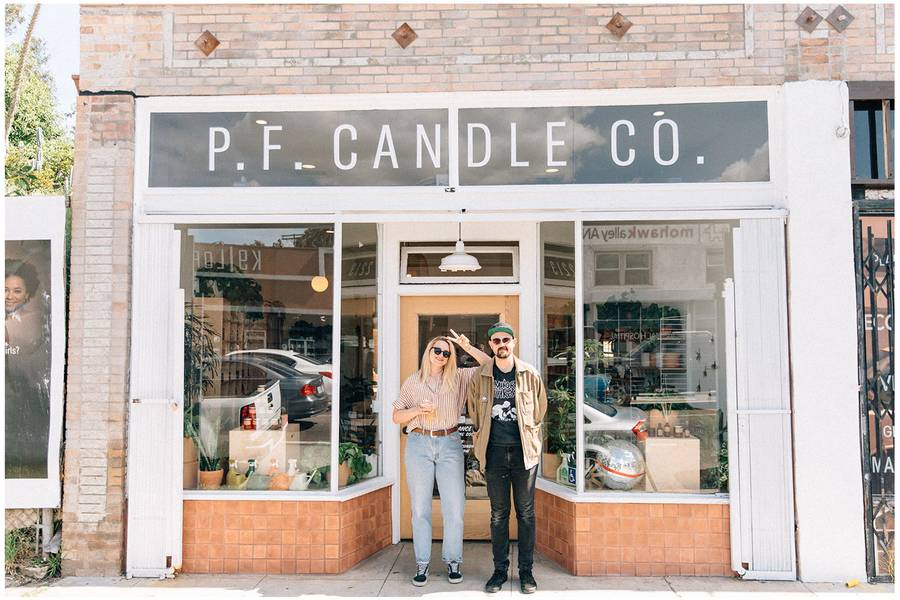 Kristen and Tom outside the P.F. Candle Co. flagship store on Sunset Blvd.

GH: Did you grow up wanting to make candles?
KP: I learned to make candles when I was 12, it was the gift I gave to all my relatives. That being said, it wasn't my dream to become a perfumer – it was my dream to make things for a living. I tried a lot of different crafts, candles were the one that stuck. My journey as a perfumer came after that – I got training and used my intuition to create fragrances that make you feel something. To me, a fragrance is that last layer in designing your home.
GH: Tom, your background is in the hardcore and punk movement. Tell us more…

Tom Neuberger: When I was younger in California, I was really into punk and hardcore music. It was a hard time for me and punk was a great outlet. In high school I spent a lot of my time outside of an all-ages club, so much so, the guy who ran the place gave me $20 a night to sweep the parking lot. When I moved to Austin, Texas after high school, I started a band; we played a decent amount of shows.
GH: Who's your favourite punk band?

TN: Spazz, a powerviolence band out of the Bay Area. I love the irreverent nature of the band. The music itself is pretty interesting, it consists of alternating fast and slow riffs.
GH: If punk music had a smell, what would it be?

TN: Ha, I mean punk has always been a mix of booze, cigarettes and body odour. Someone I went to school with thinks it's the funniest thing in the world that I ended up owning a fragrance company, especially when punk smells so bad.
GH: When did you meet Kristen?

TN: I went to university to study film, It took me something like 8 years to graduate. When I did, my options for film were to start working from the bottom, meaning I might make it by the time I was 40.
Right as I was graduating, Kristen got her first big order; I saw the opportunity to take that order and grow the business. That was something I believed in, making a company that people like me could work for.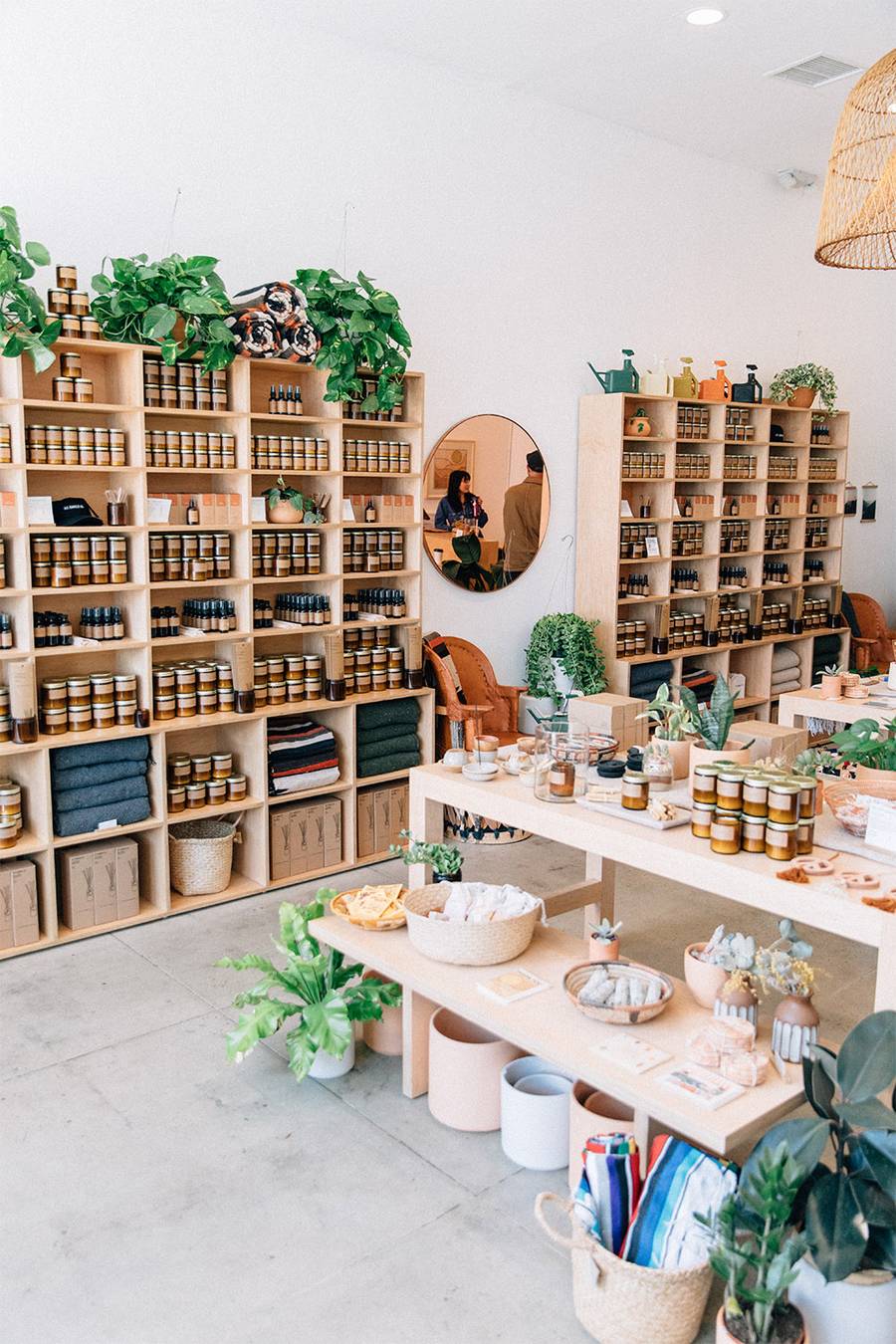 GH: Kirsten, what does your background bring to P.F. Candle Co.?

KP: In the 80s, hardcore bands weren't signed by large record companies, but they ended up running their operations like a business. I was very inspired by how they ran things, so I tried to use those elements for our business. Instead of touring and playing shows, we did craft fairs all over the country to build a following. Like those bands, all of our promotion or marketing was free. They would hand out flyers, but we used social media.
GH: Your brand is super DIY, is that sustainable?
KP: DIY is the core of who we are, but it's really about independence – figuring shit out for yourself, reinvesting the profits to grow, etc. The biggest challenge is keeping up with the cost of living in LA. We want to pay our staff competitively and LA is a very expensive place to live.
GH: How does a P.F. candle differ from other brands on the market?
KP: We make everything in our HQ so we can control the quality and the price. We're taking the quality and experience of a $60 candle and offering it for $20. We've been really transparent about how we've grown – we're totally grassroots, I think people connect with that. Another speciality of ours is creating fragrances for people that are subtle additions to their life, rather than taking it over it. Lots of people with fragrance sensitivities can use our products, so I'm so proud of that.
GH: What makes you angry about the candle industry?
KP: I think I'm supposed to say rip-offs here, but honestly, I've learned to be zen about it. We've been ripped off by small companies, big companies, former stockists – you name it. I think what annoys me most is misinformation. There's a lot of this around natural products; people assume that natural is the best and only way you should go. We use both man-made and natural ingredients and they're all perfectly safe.



"DIY IS THE CORE OF WHO WE ARE, BUT IT'S REALLY ABOUT INDEPENDENCE - FIGURING SHIT OUR FOR YOURSELF, REINVESTING THE PROFITS TO GROW."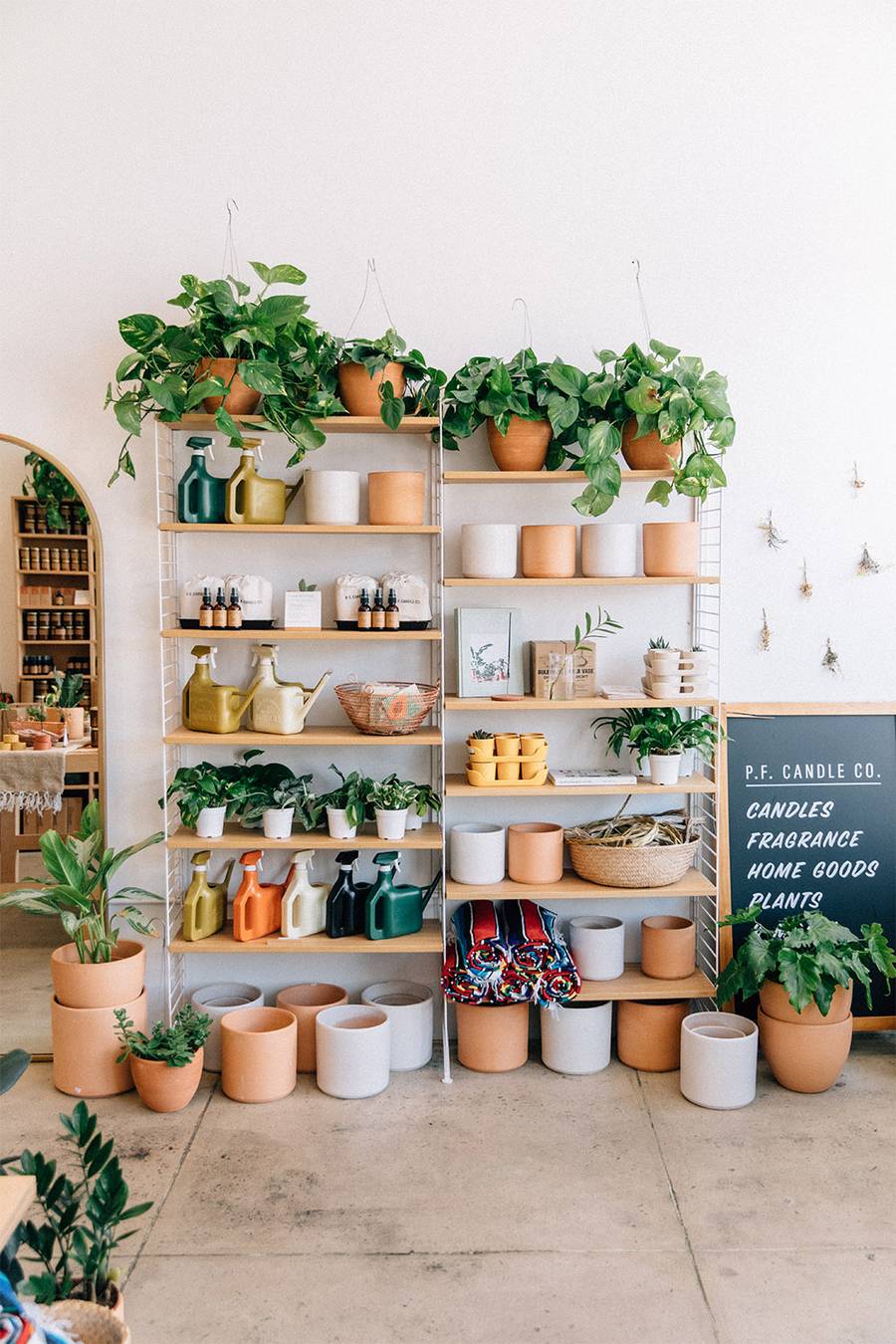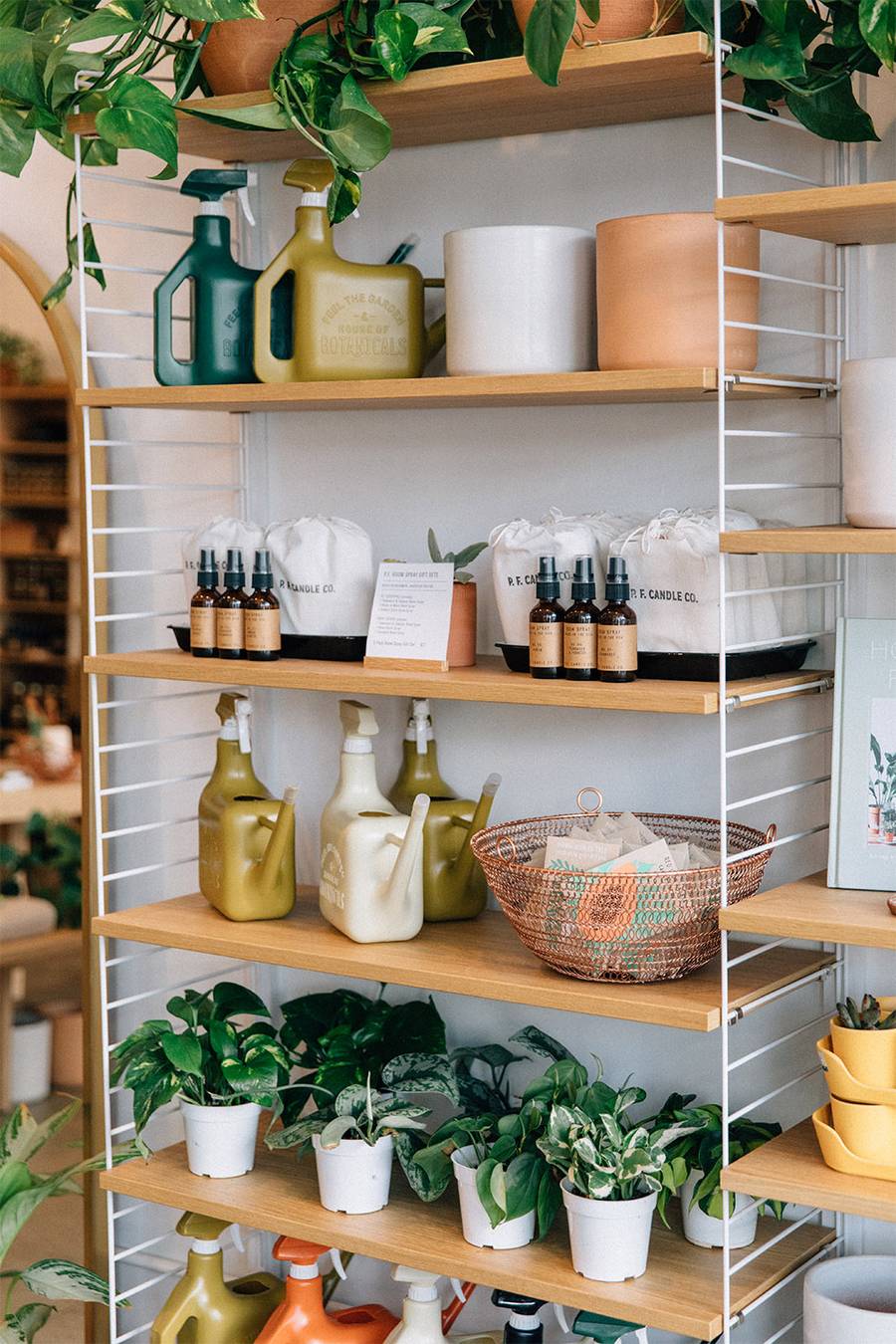 GH: How do you make the selection of the ingredients?
KP: We try to keep our ingredient list short and simple. Our candles just have wax and fragrance, while our perfumes have water, alcohol and a fragrance. Synthetic fragrances offer a more robust catalog of scents to work with.
GH: How does it work with the natural ingredients?
KP: With naturals, you're taking a lot of raw material to make just a little bit of essential oil. That doesn't seem like a good use of plants and farming to then put that into a candle. We also find that the blend performs better in terms of scent throw. We work with fragrance houses and stipulate the exclusions of certain ingredients - like phthalates for example. All of our ingredients are considered vegan.



"BRANDS ON THE CUTTING EDGE AREN'T CREATING 'MALE/FEMALE' SCENTS - THEY'RE JUST MAKING SXENTS FOR PEOPLE"
GH: When you asked your customers which scents they wanted back, they unanimously replied Mojave. Why do you think people love the scent?
KP: People seem to have an emotional connection with Mojave. Here in Southern California, people feel that the high desert has spiritual elements; they feel connected to nature in this raw way because you're really seeing the earth at its core, naked. Just giant boulders, the scrappiest plants, and millions of stars at night.
People are very connected to the desert, I think that's why they love that scent. For me, it smells like creosote and musk. Creosote is a protected bush that smells like the desert after the rain. 
GH: What do you currently think about the scent industry as a whole?
KP: There's a fluid approach to scent now that is so refreshing. Brands on the cutting edge aren't creating 'male/female' scents – they're just making scents for people. Scents for the people: new slogan!
GH: What's next for the brand?
KP: We have a new line coming out in August that we're really excited about. Design-wise, it's inspired by the 1970s. It's an evolution for us, using shapes and colours that we haven't before. The fragrances are inspired by feeling – how a certain time of day makes you feel, for example. When we were developing it, I kept asking Jade, my development Lead – yes, but how does it make you feel? Haha, I'm sure she's glad that's over.