Features
We visit the Los Angeles studio of ceramicist Lucy Michel to find out about the Californian way of craft...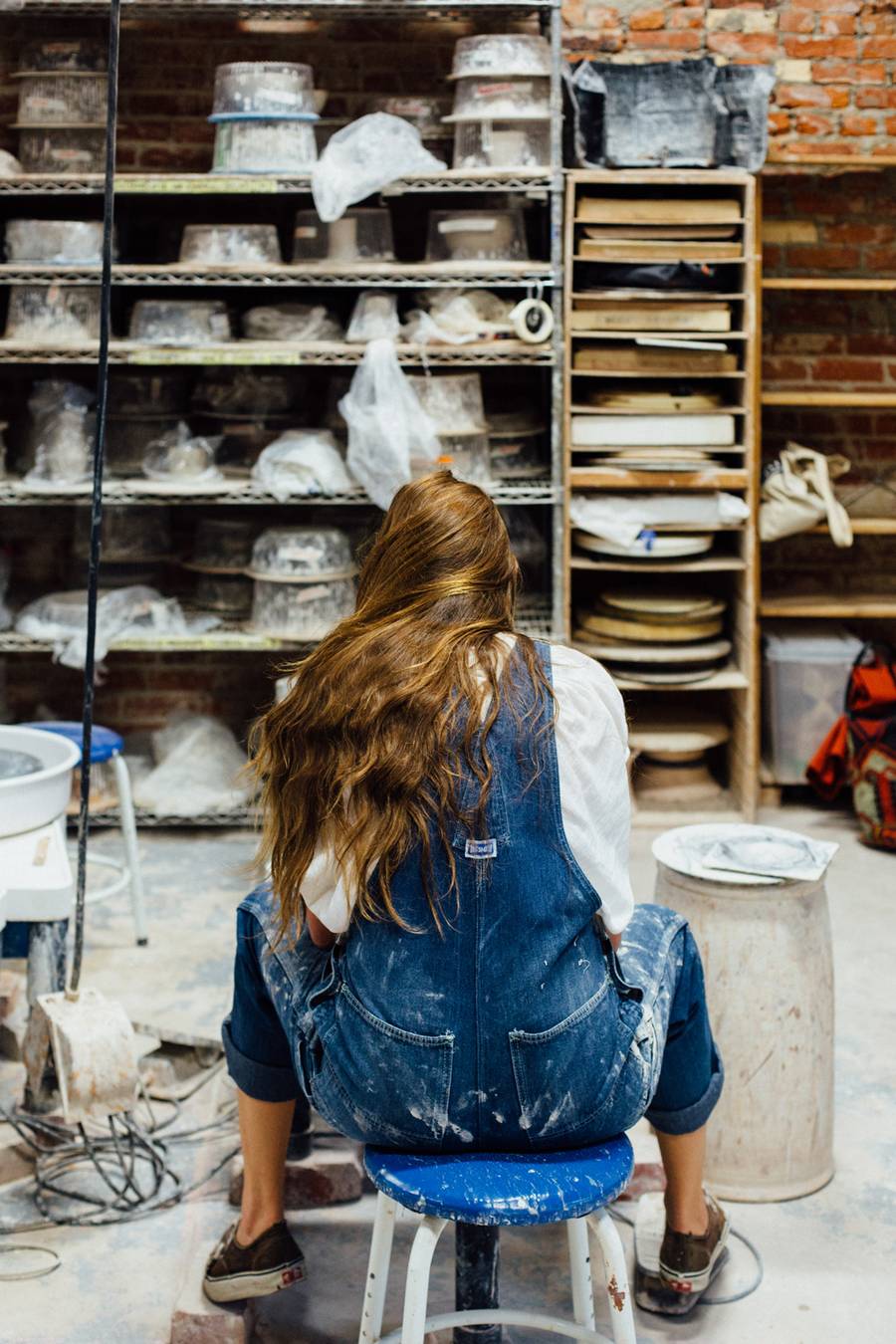 Lucy at work in her California studio work.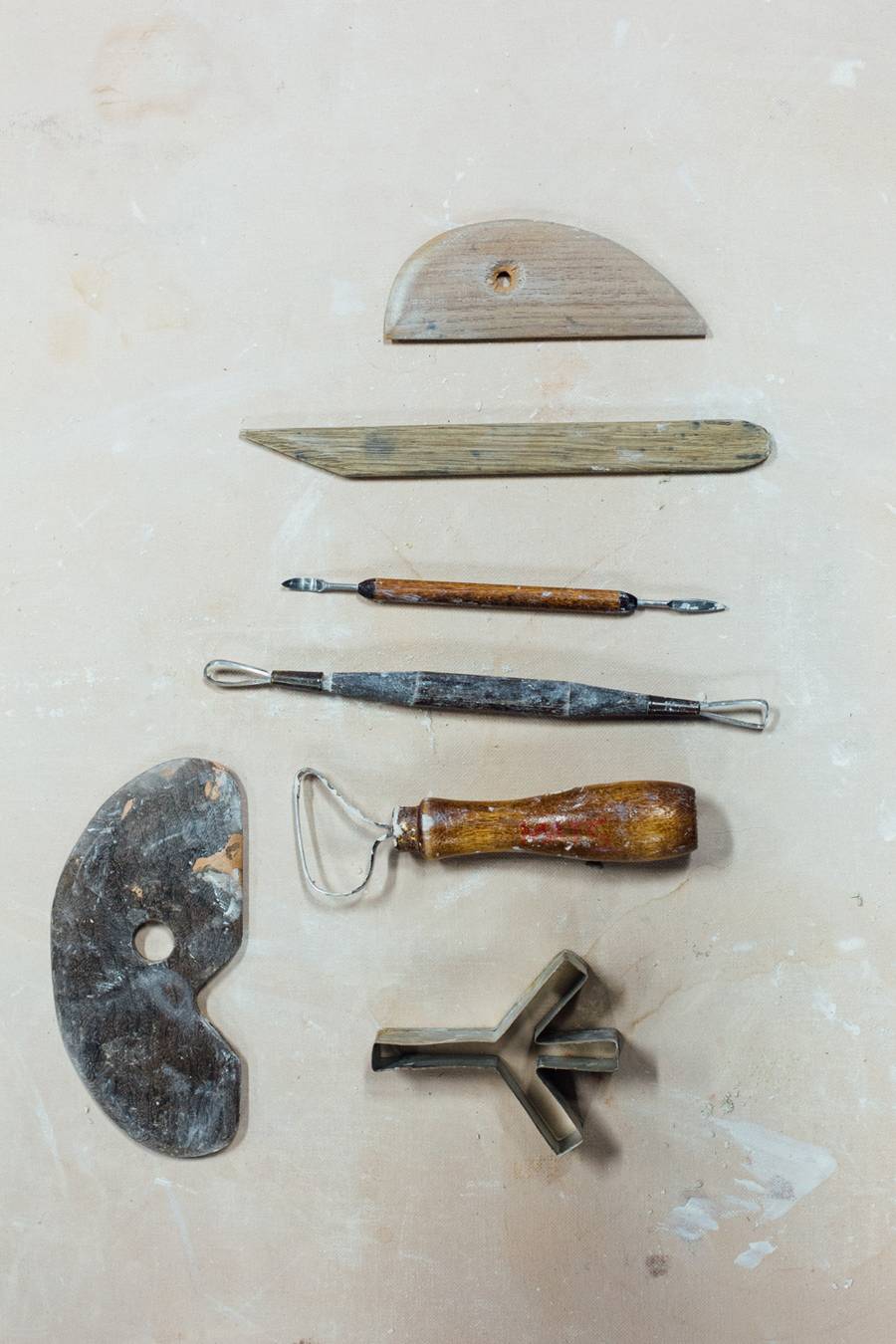 A selection of potter's tools.
GOODHOOD: You were born and raised in LA/Southern California. What was that like?
LUCY MICHEL: Growing up in California was amazing, not that I have any other experience to compare it to. The ability to be at the beach, the desert, the mountains, and the city within an hour is pretty special, and it continues to inspire me.
GH: How did you figure out you wanted a creative career? You studied Fine Art & Photography initially, right?
LM: I was always creative, and since I can remember I was always wanted to be an artist. I first started in photography, partially because my dad is an amazing photographer - I had a dark room in my house growing up. I thought that was what I wanted to pursue as a career, but after studying it in college, the death of film and the move into digital, I sort of lost my love for it. Ceramics was something I always wanted to try and once I did I was totally hooked.
GH: 

How did you end up turning it into a career?

LM: At the time I was ghost designing fashion and celebrity jewellery lines, but I was craving an art experience that was more hands-on and felt less like a production manager gig. I took a ceramics class with some friends and really fell in love, and then love became obsession. [laughs]

 
"I TOOK A CERAMICS CLASS WITH SOME FRIENDS AND REALLY FELL IN LOVE, AND THEN LOVE BECAME OBSESSION."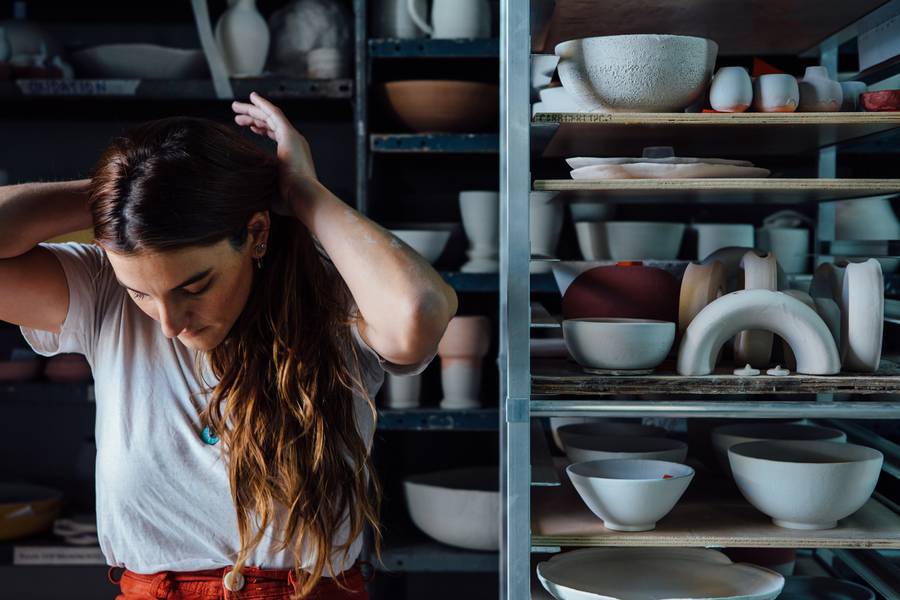 GH: 

How has the experience of starting your own brand been?

LM: I work out a communal studio and I recently purchased my first wheel which has turned my living room into what I lovingly call "STUDIO B!" Buying the wheel wasn't something I was planning on doing, but sometimes the universe throws an opportunity to you and shows you that you are ready. It's been great and has really helped ramp up production.
GH: 

What's your studio routine like? Are you quite regimented in how you work or are you laid back?

LM: My routine is regimented, it has to be when you're a one-woman show. I wake up, answer emails while I have my coffee, then work in either of studios, usually both. I go to my studio every day, even when I don't want to.
GH: 

How does California end up in your work? Are you inspired by nature, the sea, the sun, or what?

LM: My work is greatly inspired by my home state and the nature that is so specific to Californian. The glaze combos I use are inspired by the colours of the mountains, the texture of the sand, and the shapes of nature. I call the style and aesthetic of my work Modern Californian.

 
"MY WORK IS GREATLY INSPIRED BY MY HOME STATE AND THE NATURE THAT IS SO SPECIFIC TO CALIFORNIAN."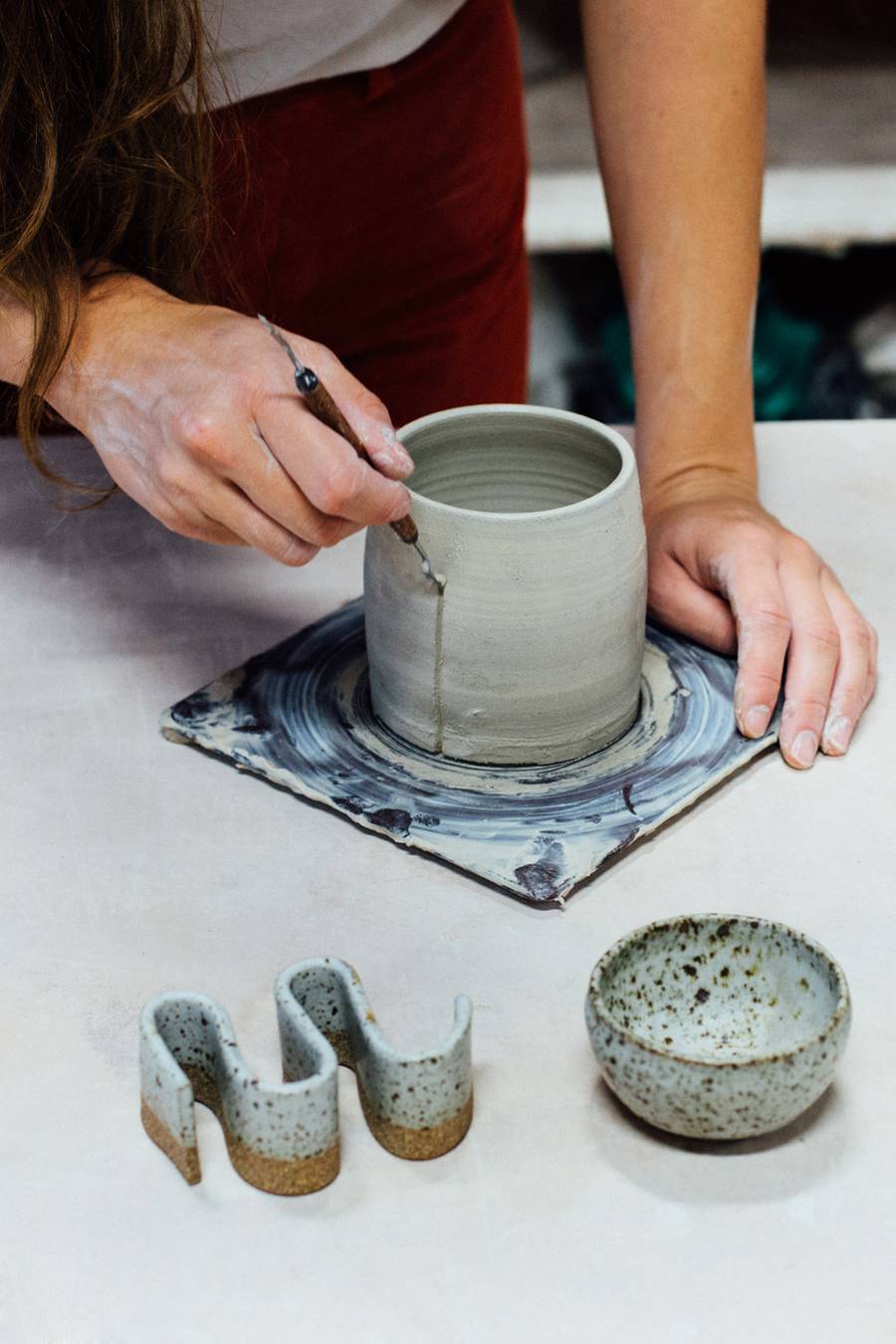 Applying details before being fired in the kiln.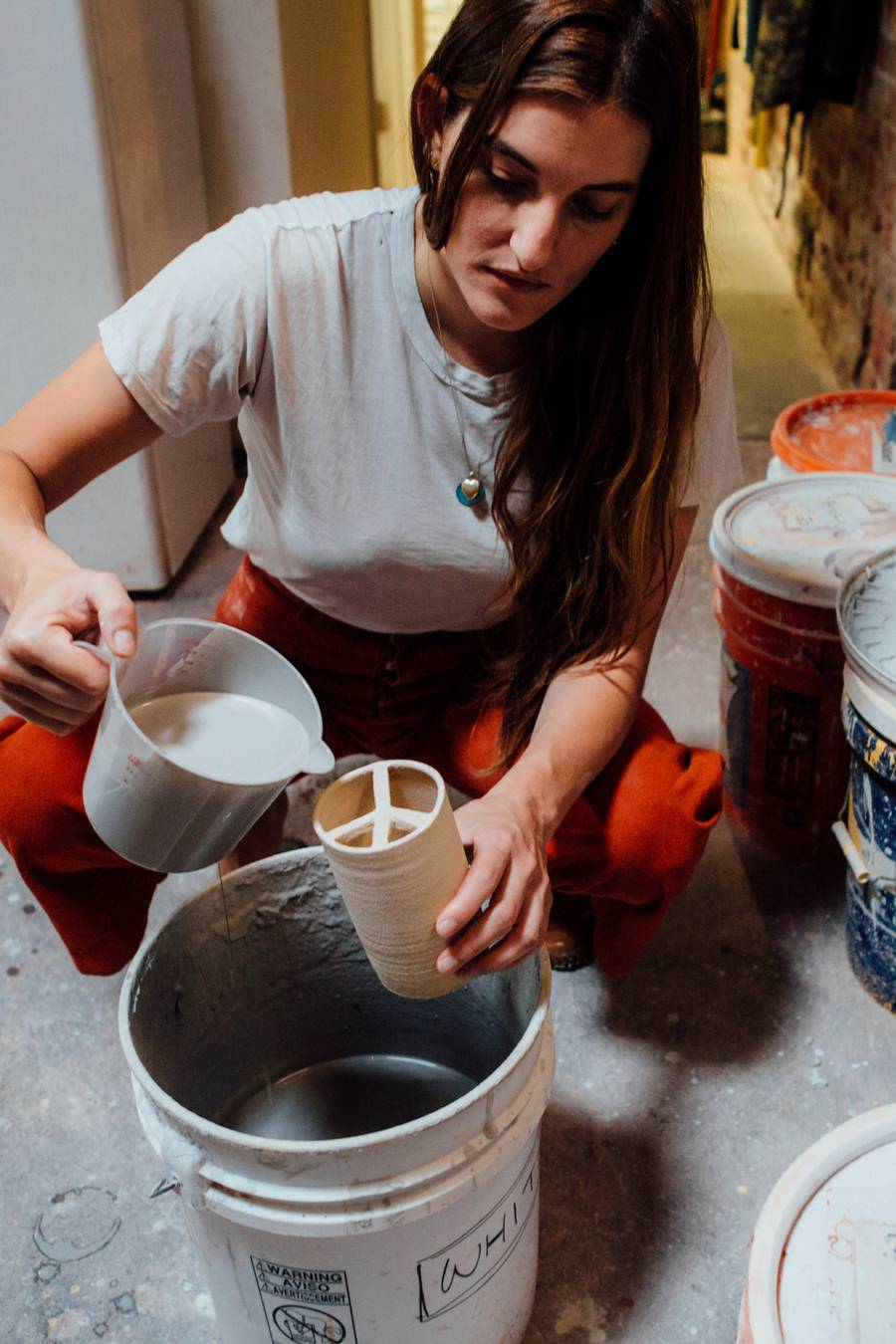 A Peace Piece Vase being glazed.
GH: 

What's the craft and ceramic scene like in California? Is there a history of people crafting and creating in the state?

LM: The history of craft in California is very rich and diverse. I'm happy to see that there is a real craft renaissance happening here again. The community here is very strong and active and we all really support each other. We're bringing awareness to handmade small business and the importance of supporting local artisans in their crafts so that these traditions don't die off.
GH: 

Have you got any future plans for Lucy Michel?

LM: To keep making! I want to develop the lighting pieces I'm doing and expand and grow my little small amazing business that I'm so proud of.