Features
It's layering season. A high quality and long lasting mid-layer is essential in the colder months, making knitwear a perfect partner. From Beams Plus' 1950s inspired mohair, to graphic havoc from Aries, to classic colour blocked pullovers, we run through the best selection of knitwear we have on-site right now. Read and learn...
Beams Plus Knit Polo Shaggy
Beams Plus Knit Polo Shaggy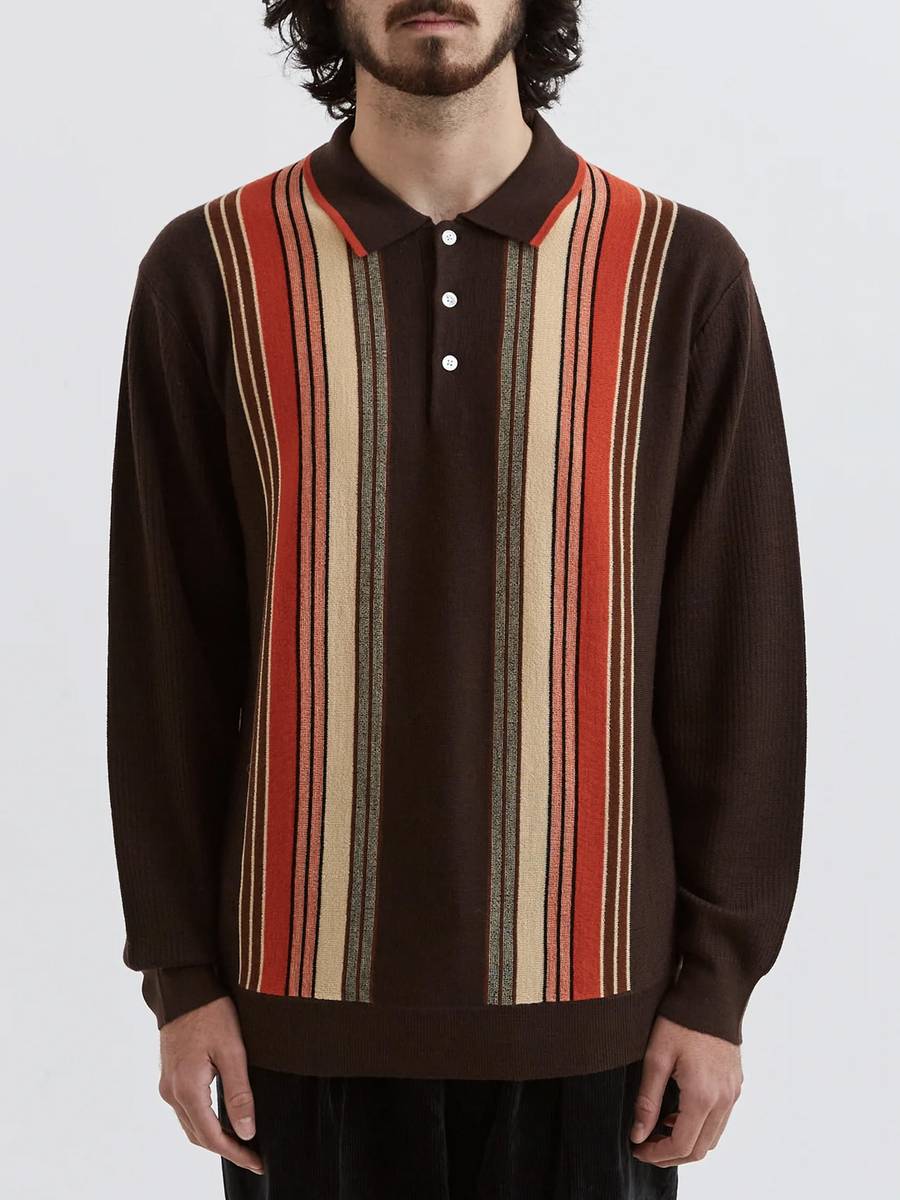 Beams Plus Knit Polo Stripe
Beams Plus Knit Polo Stripe
'50s Inspired Knits
A timeless style, our '50s inspired knits illustrate a Japanese take on a classic American preppy and collegiate style. Beams Plus and Flagstuff hit the nail on the head with their selection of cardigans and polo shirts, made from a mohair/wool blend, providing warmth in the form of quality fabrics. 
Patterned Knits
Patterned knitwear pieces from the likes of Needles, Manastash and Wacko Maria are often crated from a mohair / wool blend for an elevated construction. Can be dressed up or dressed down, worn as an outer later when the weather is warmer, a mid-layer for when it's not. Real wardrobe staple.
Classic Block Knits
Let the colour and fabric do the talking. We've got everything from merino wool/cashmere bright colour pops from YMC, to earth-tone palettes from Howlin'. There's something for everyone.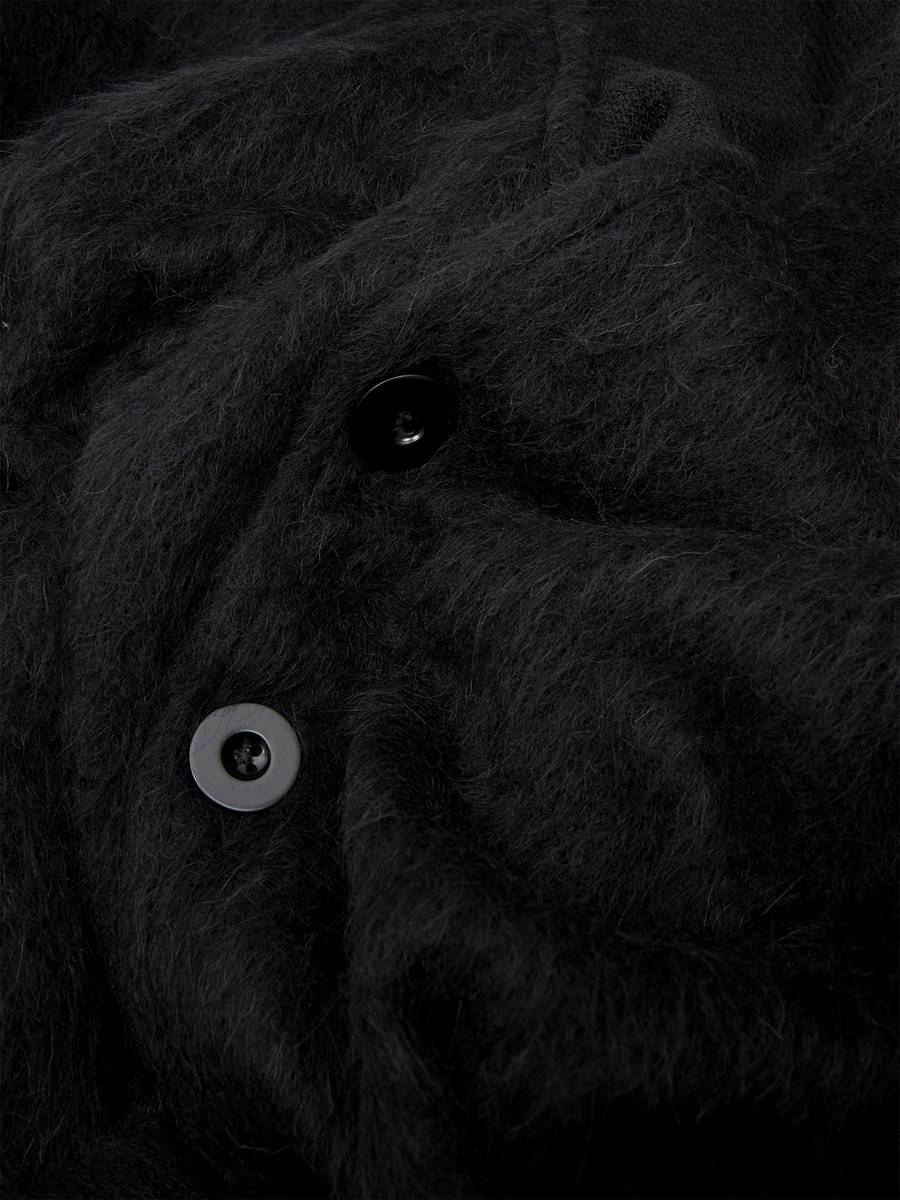 Our Legacy Mohair Cardigan
Our Legacy Mohair Cardigan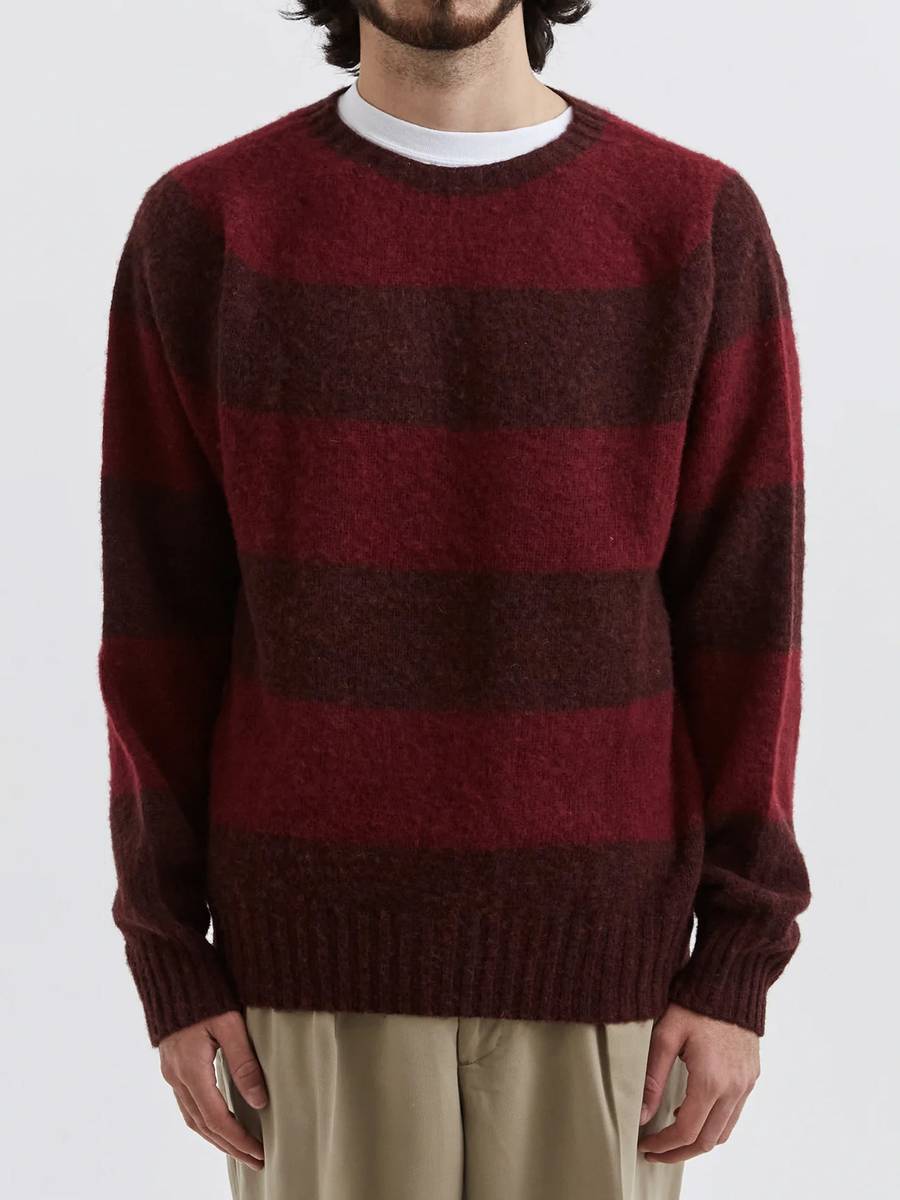 YMC Suedehead Stripe Crew Knit
YMC Suedehead Stripe Crew Knit
Grunge Knits
Think the classic Kurt Cobain inspired 'Kurtigan' cardigans from Manastash including the ever famous brown colourway, stretched out necklines by Our Legacy, stripes from YMC...
Statement Knits
Knitwear isn't boring! This line-up proves it; leopard print, hand sprayed tie-dye, crochet detailing. Quality fabric blends, plenty of pattern/colour choices from Phingerin, Howlin', Brain Dead and more.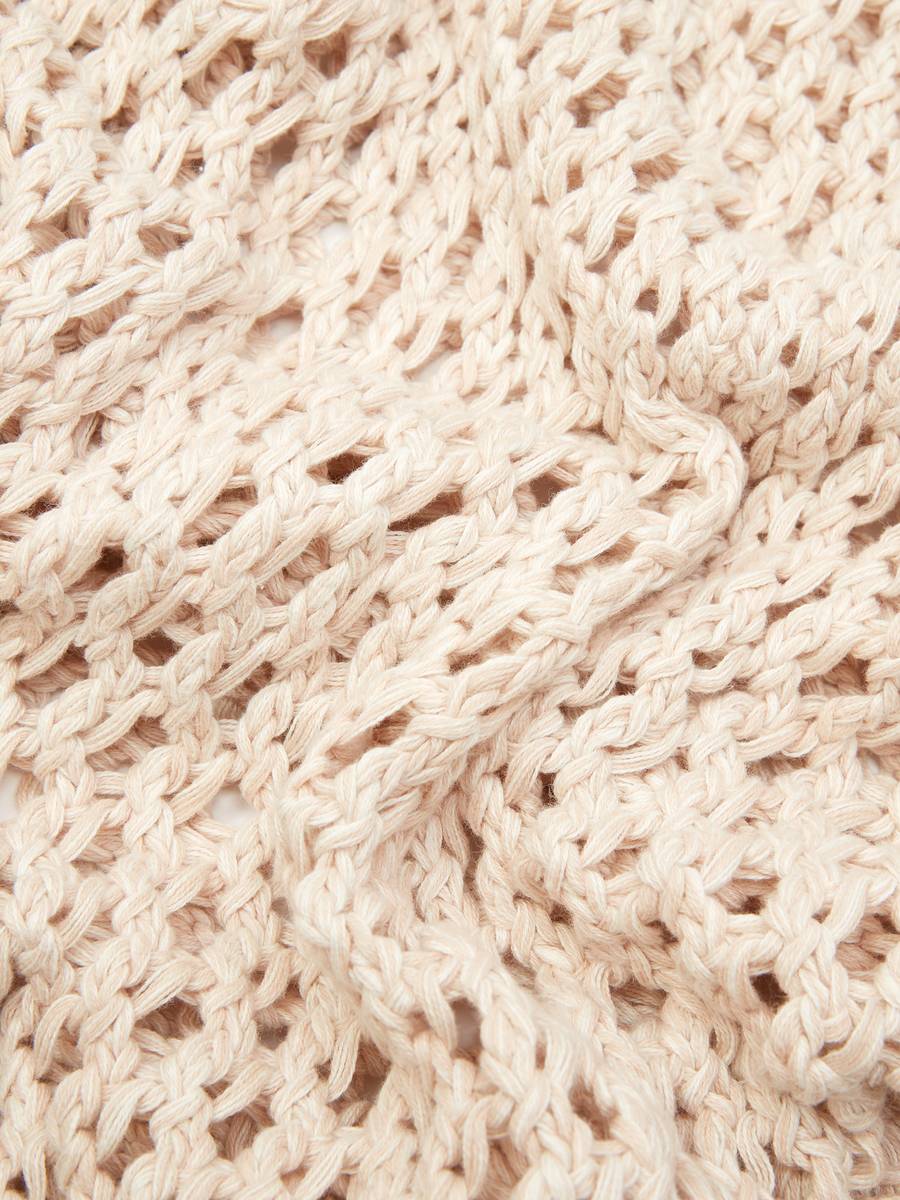 Magic Castles Net Crew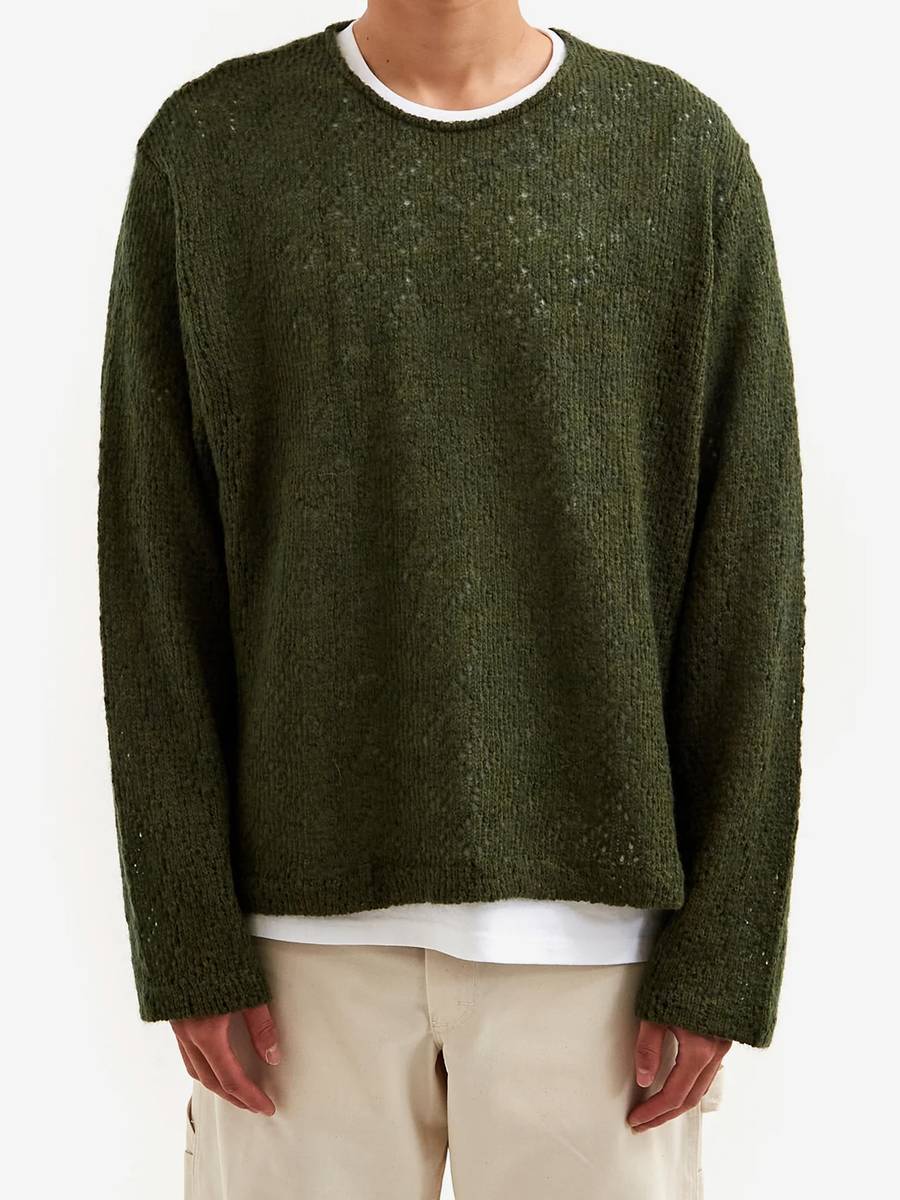 Our Legacy Double Lock U Neck
Our Legacy Double Lock U Neck
Loose Gauge Knits
Riding the line somewhere between grunge and statement knits, loose gauge is a great option if fabric detailing is what you're looking for in knitwear. Opt for a slouchy, oversized and very loose knit from Magic Castles, double lock knitted mohair from Our Legacy, or a colour pop from Stussy's pigment-dyed sweater.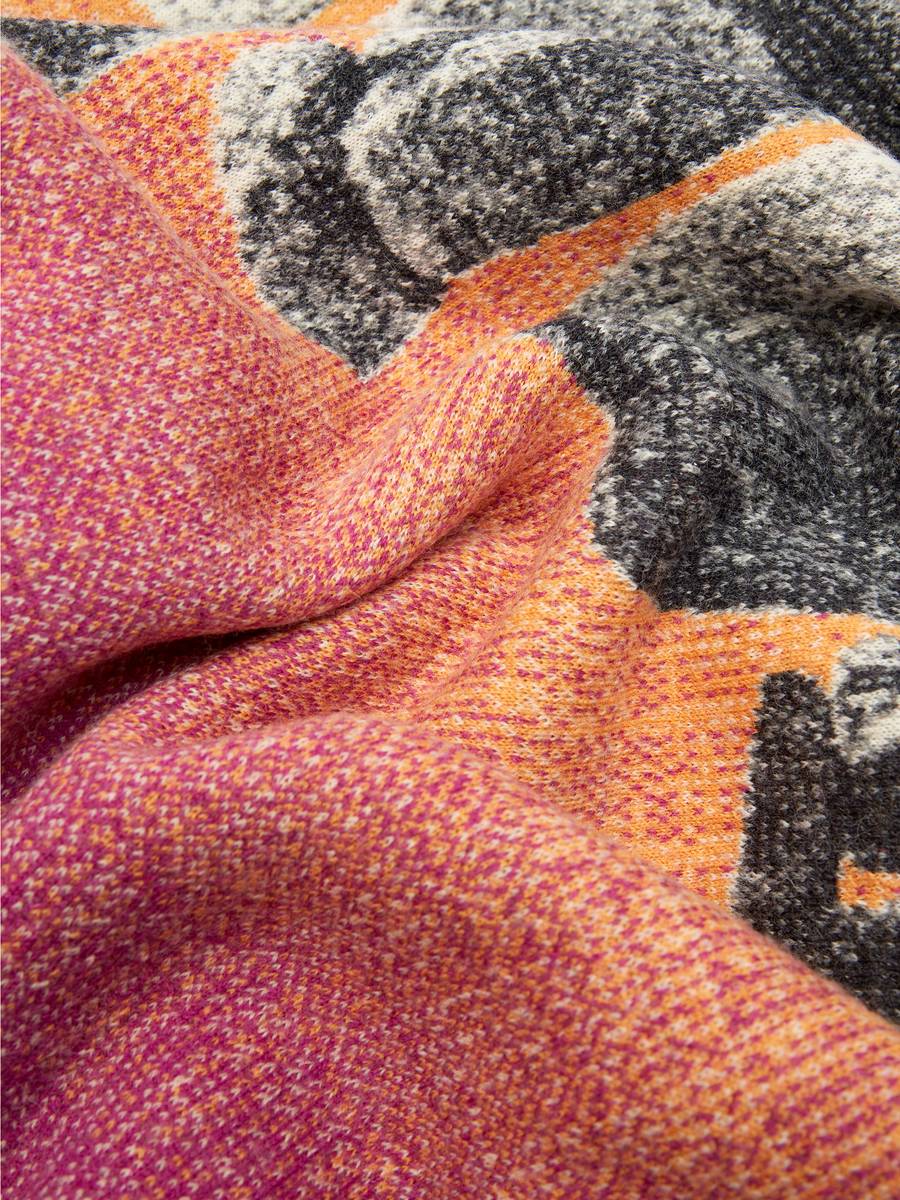 Aries Henge Knit Jumper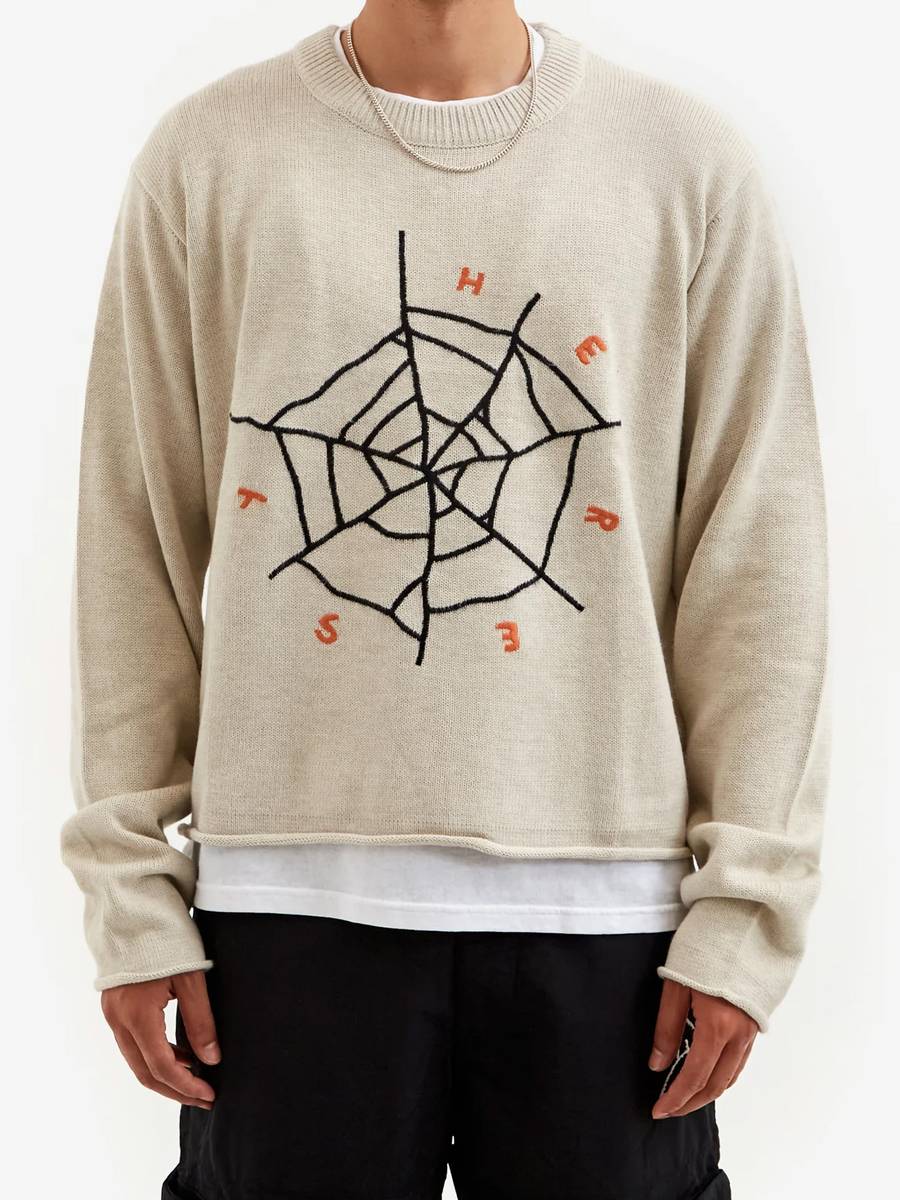 Heresy Cobweb Jumper - Oatmeal
Heresy Cobweb Jumper - Oatmeal
Graphic Knits
Avant-garde designs blending subversive graphics and cosy comfort. Elevating knits in a louder way via embroidered scorpions on Fucking Awesome cardigans, knitted all-over Stone Henge graphics by Aries, and stitched cobweb graphics from Heresy.