Features
We spent a winter morning with freelance curator and A Vibe Called Tech creative director, Lewis Dalton Gilbert. Lewis guides us through his minimalist North London home whilst filling us in on his biggest influences, only buying items with purpose and function, art world heroes, finding prized household possessions on the street... Check it out below.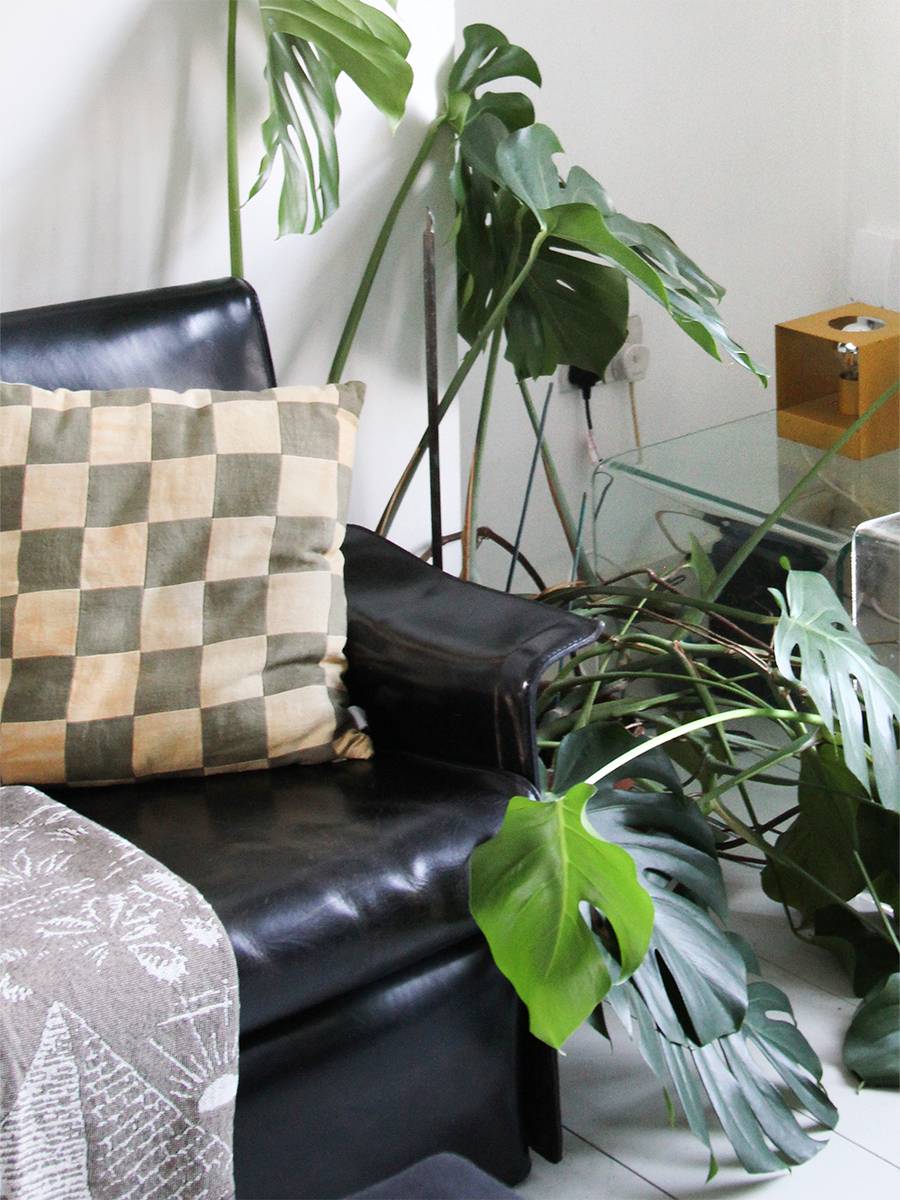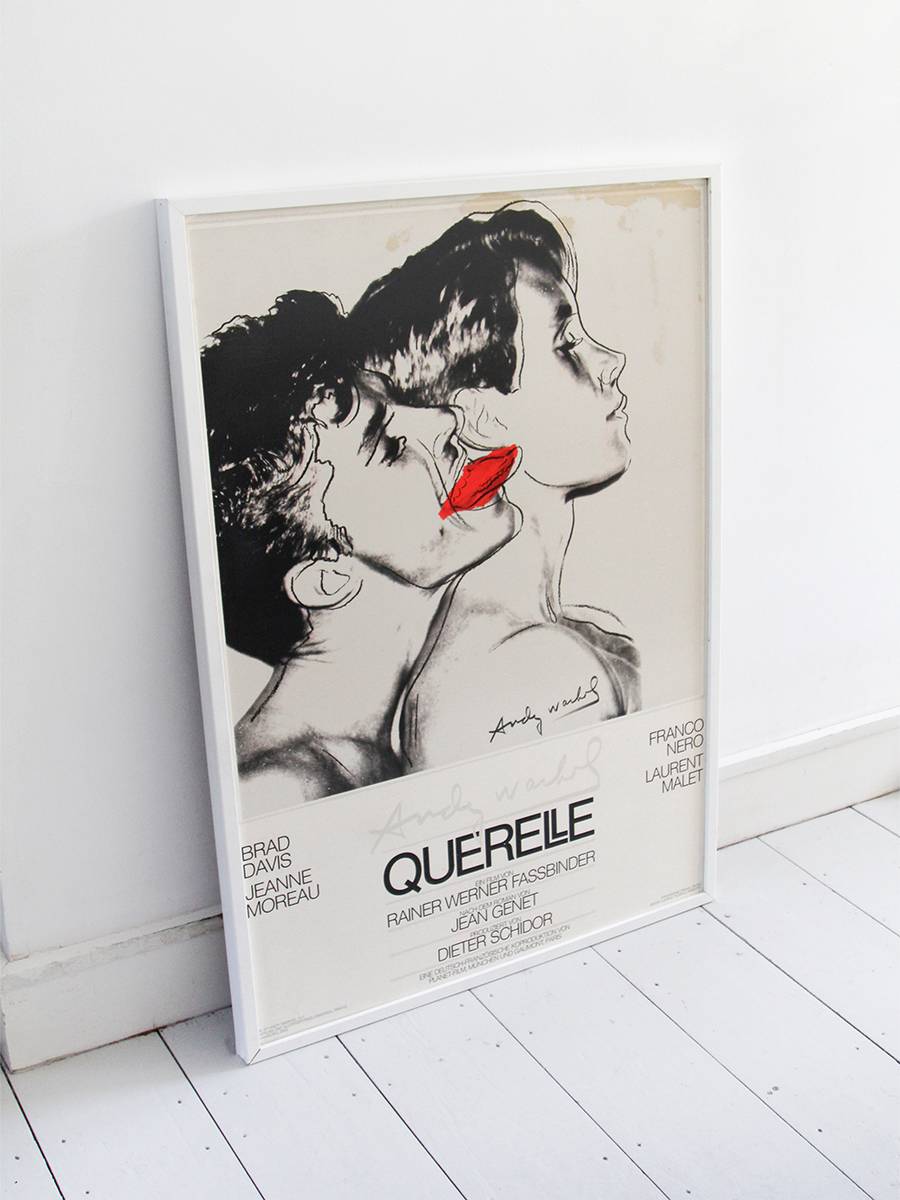 Querelle, Andy Warhol, 1982
GOODHOOD: To those who don't know, who are you and what do you do?
LEWIS DALTON GILBERT: I am a freelance curator, creative director of a Black-owned creative agency, A Vibe Called Tech and associate curator at New Art Centre.
GH: What is A Vibe Called Tech and how did you come about working there?
LDG: A Vibe Called Tech is a creative agency dedicated to approaching creativity through an intersectional lens. We believe in the richness of diverse cultures to inform strategic thinking across all audiences and seek to deliver ambitious creative output that nourishes communities. Charlene Prempeh, the founder, and I worked together before at Frieze and quickly became very close. We had always joked/discussed the idea of starting a creative agency and on the day, I handed in my resignation from a previous job, she called me and asked if I wanted to do it.
GH: How do you juggle A Vibe Called Tech

 

alongside freelance curating?
LDG: They dovetail each other nicely; art is at the basis of a lot of A Vibe Called Tech projects and championing diversity is something I do in both roles.
GH: Can you talk us through a day in the life?
LDG: Sometimes I feel like I haven't done any work because I am talking nonstop; other days, I am mostly researching lesser-known stories that I would like to amplify or a new artist, brand or creative to collaborate with.
"WE BELIEVE IN THE RICHNESS OF DIVERSE CULTURES TO INFORM STRATEGIC THINKING ACROSS ALL AUDIENCES"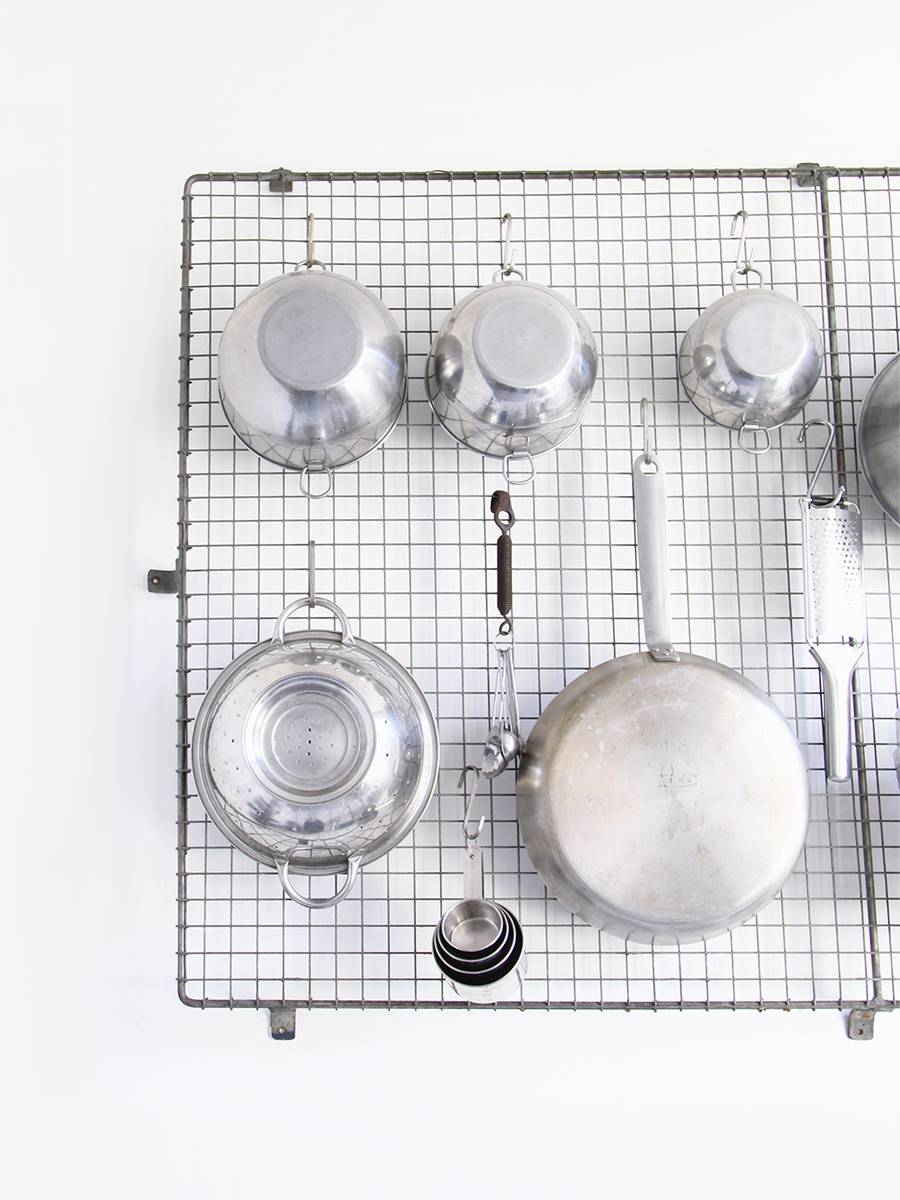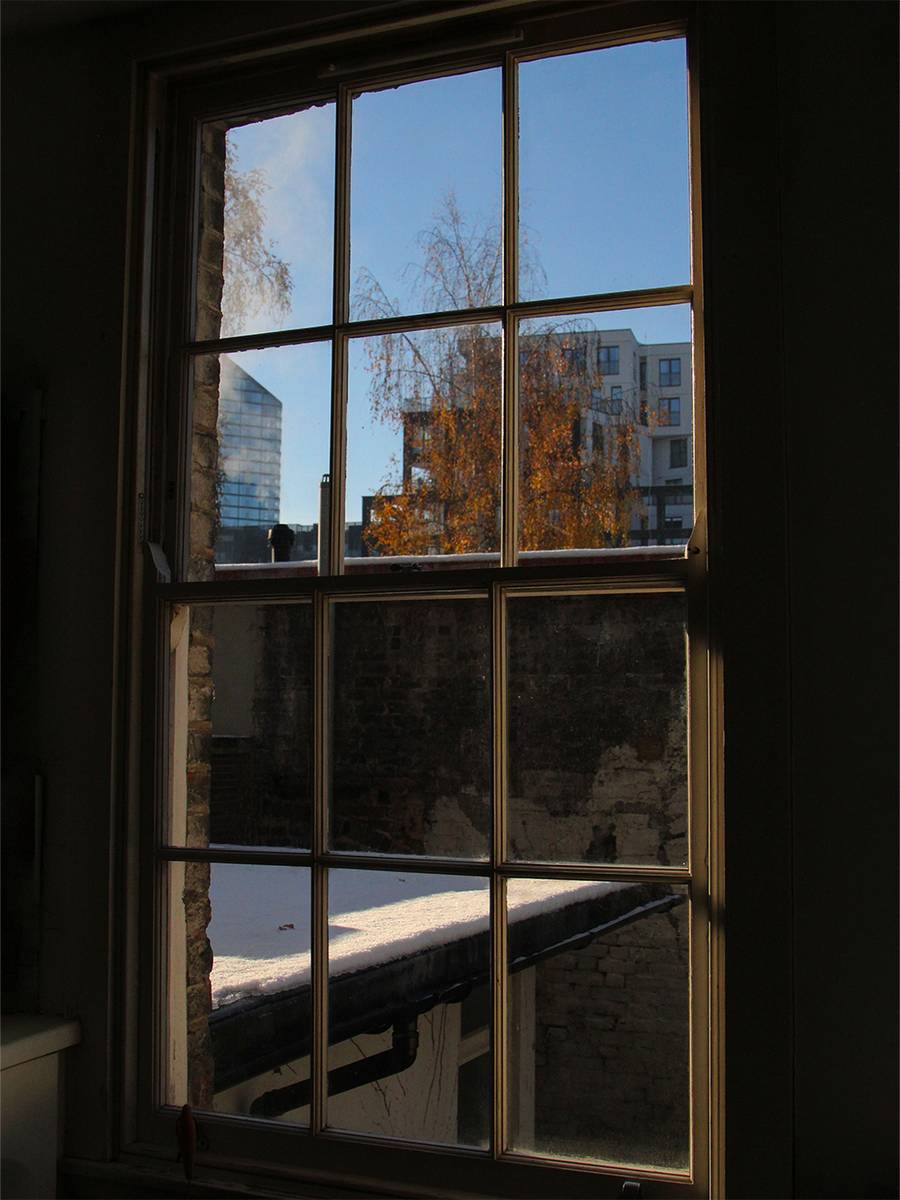 GH: What's your favourite item hanging on your wall, and how did you acquire it?
LDG: Weirdly, my wire rack that has pot and pans on it, I got it from a skip. I think it's an old window covering but I love it. 
GH:

 

What and who are you inspired/influenced by?
LDG: Genuinely by the people I meet, I get to speak to a lot of fascinating people and hear their stories. Working with different people all the time is constantly inspiring because you're always learning new things. My Gemini brain is far too changeable to list one thing or a person who influences me, especially not in writing as it will be different tomorrow.
GH:

 

What are your favourite things that you collect?
LDG: I definitely have more lamps than I need. I also tend to buy multiple versions of the same item of clothing, as I have quite a uniform wardrobe.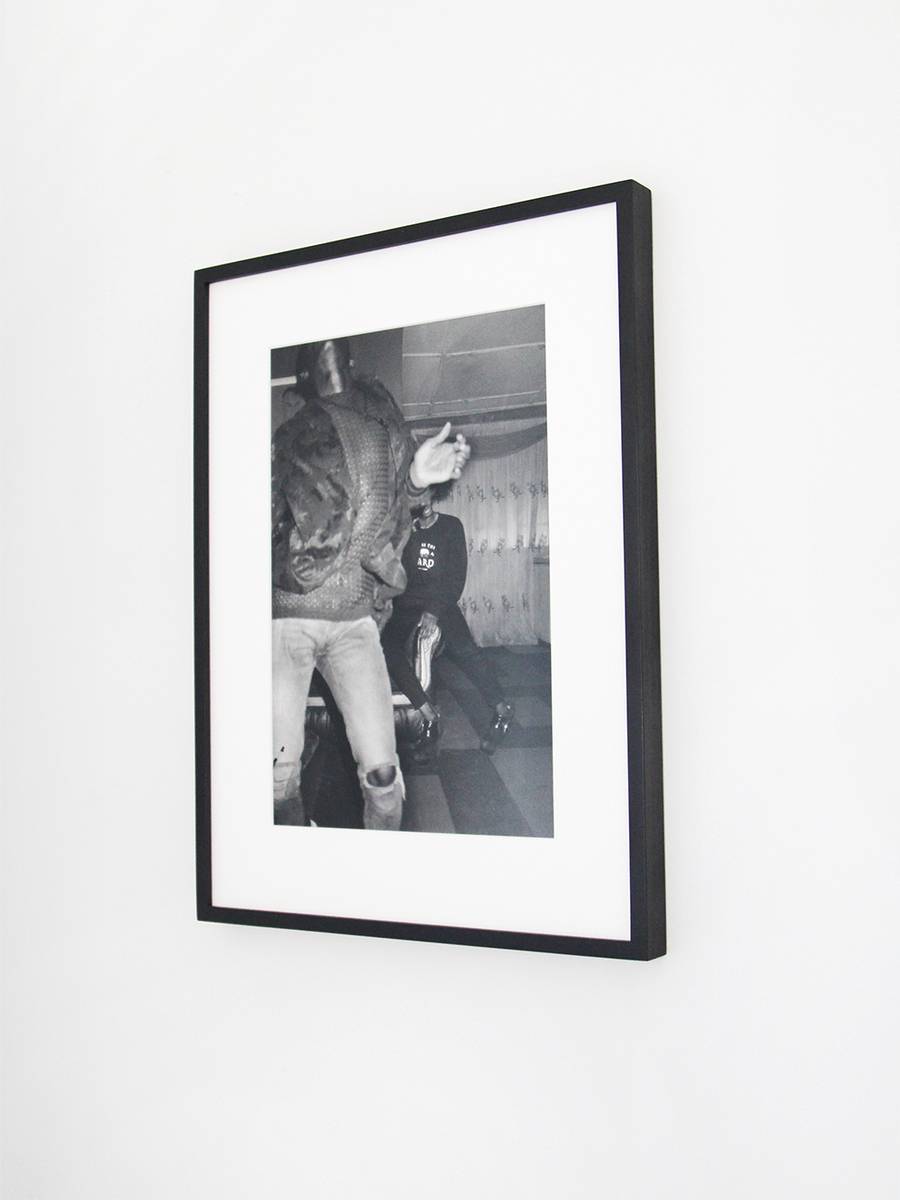 Rehearsal by Sabelo Mlangeni
GH:

 

Who or what is the inspiration behind your interior design choices?
LDG: I think I am quite considerate in what I buy, so most things need to have a purpose and/or function. The additional things in my home tend to be gifts from loved ones that I keep on display as they remind me of them.
GH:

 

You've got an impressive history of curating at galleries. Can you share a highlight with us?
LDG: Not a gallery but working with Veronica Ryan for the Hackney Windrush Commissions is a recent highlight. She was just awarded the Turner Prize for the project and it's amazing to see her finally get the recognition she deserves.
GH:

 

North London is your home, what sets it apart from other parts of London?
LDG: I moved here when I was sixteen, so the nightlife quickly became a reason to stay, but now it's friends, familiarity and community that keep me here. Regent's Canal is also probably one of my favourite places in London.
GH: Favourite book(s) you own, and why?
LDG: A children's book called A Lion for Lewis by Rosemary Wells, was my favourite book as a child as it had my name on it, in the correct spelling.
"NIGHTLIFE QUICKLY BECAME A REASON TO STAY, BUT NOW IT'S FRIENDS, FAMILIARITY AND COMMUNITY THAT KEEP ME HERE"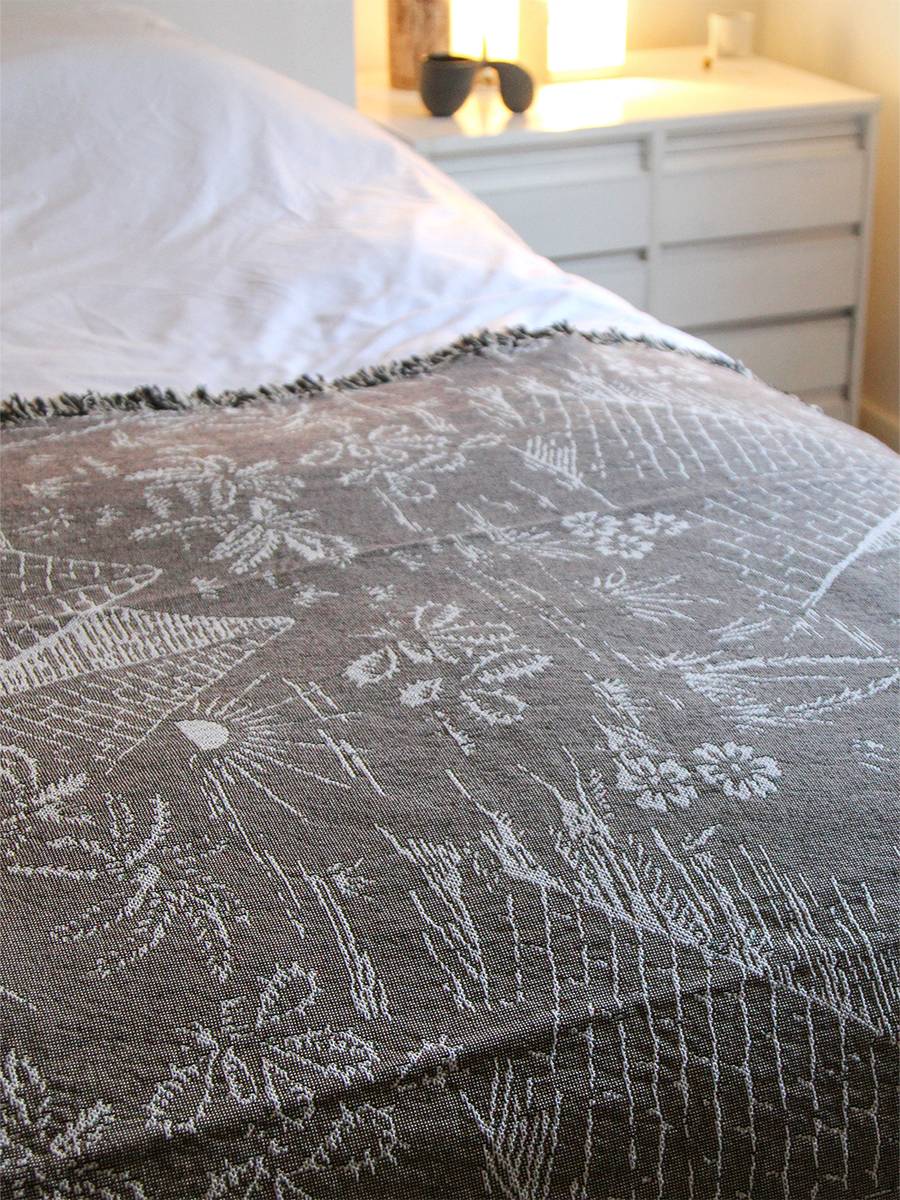 Goods by Goodhood Lifestore Art Throw in Pyramid Print
Goods by Goodhood Lifestore Art Throw in Pyramid Print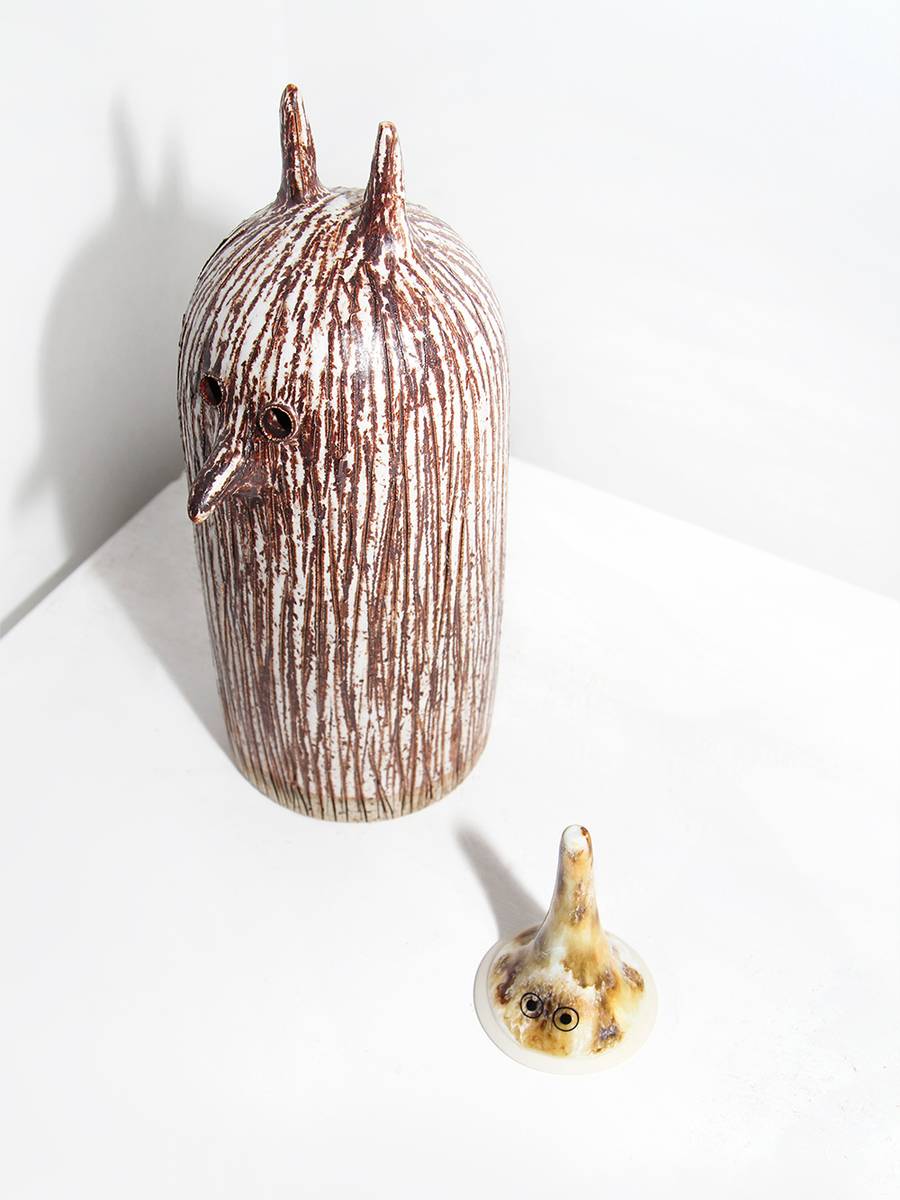 Ceramics by Studio Arhoj
GH:

 

You've hosted multiple podcasts, including your current, 'Did I Tell You...'. How did this come about?
LDG: One of the elements I enjoy in my job is speaking to people and learning from others, both podcasts were an extension of that and a chance to share my discoveries with more people.
GH:

 

Favourite artwork(s) you own, and why?
LDG: I don't have many artworks displayed currently and change them around now and then, but a current favourite that is on the wall is a photograph by Sabelo Mlangeni called Rehearsal, I fell in love with the artist's work and bought this piece during the lockdown, it shows two people dancing and reminded me of going out and hedonism, which I missed at the time.
GH: What are you listening to at the moment?
LDG: Spotify informed me that Beyonce was my most listened-to artist of 2022 and Sault – Masterpiece my most-played song, but I have been listening to lots of New Order after watching "The Hacienda - The Club That Shook Britain" and wishing I had had a chance to go.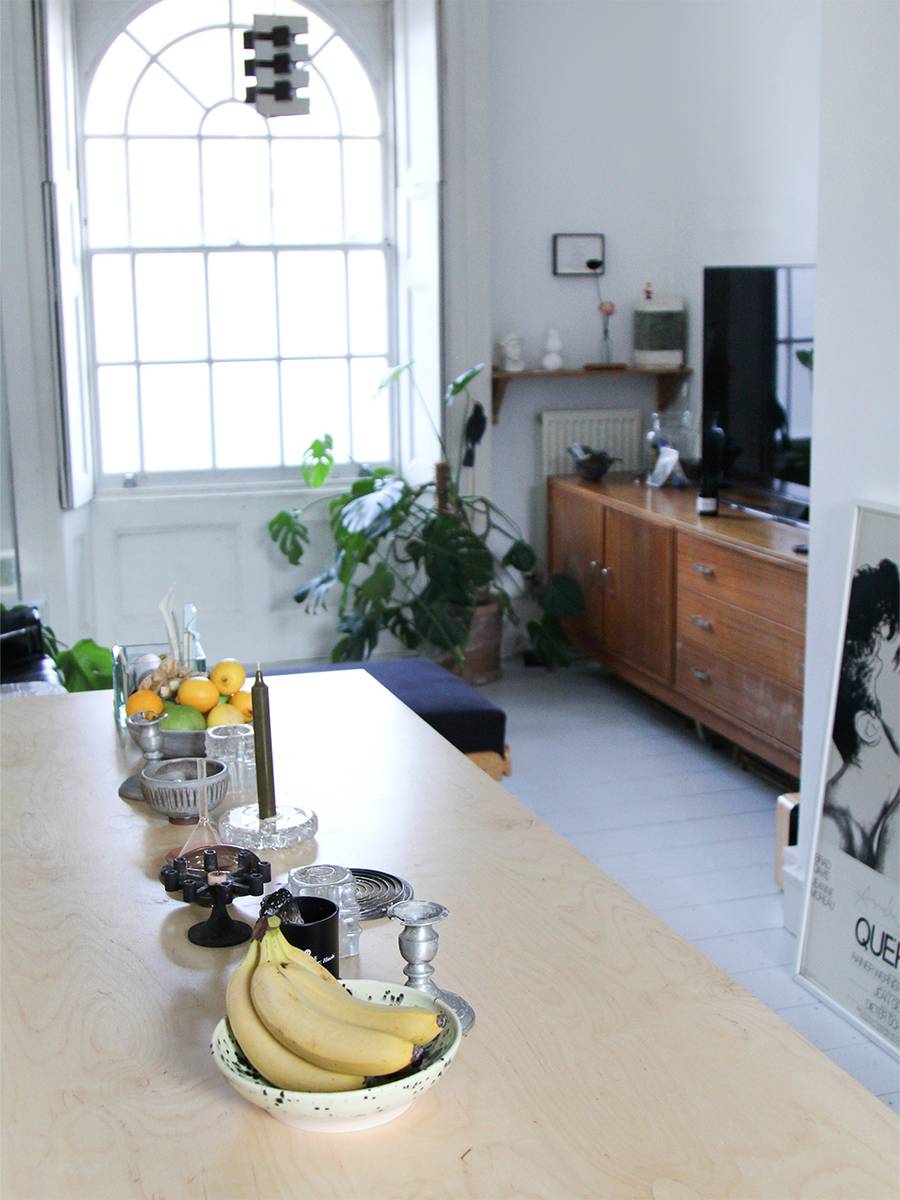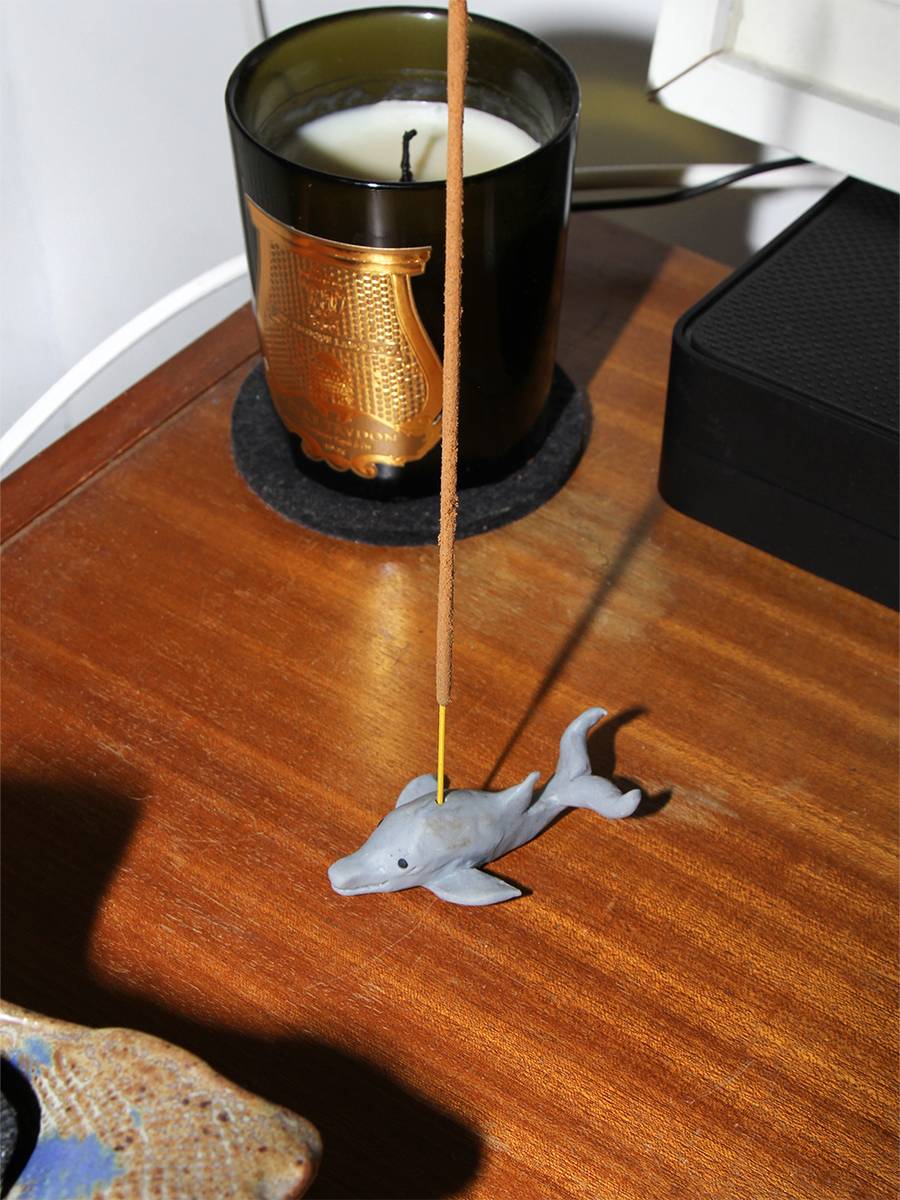 A dolphin incense holder, handmade by Lewis' partner
GH:

 

Describe your home in 5 words.
LDG: Aspiring minimalist who likes shopping.
GH:

 

What are your top three favourite items in your home, and why?
LDG: My bed, was designed by my very talented friend E J R Barnes and is the perfect balance of form and function, I also really like to sleep.
A lamp I made of Lego, I was planning to make a window from it but quickly realised it would bankrupt me, so settled for a lamp.
A dolphin incense holder my partner made me, it makes me smile every time I see it.
GH:

 

Top 5 art world heroes of all time, and your reasons why?
LDG: I genuinely cannot answer this, the art world can be so hierarchical that I think it's important to celebrate creativity full stop.
GH:

 

What does your creative process look like, how do you find your inspiration? What's your favourite project you've worked on this year?
LDG: I enjoy solving problems, connecting dots and facilitating things. This might be a total copout, but I am going to say A Vibe Called Tech, it is a creative agency but also an ongoing project that continues to evolve.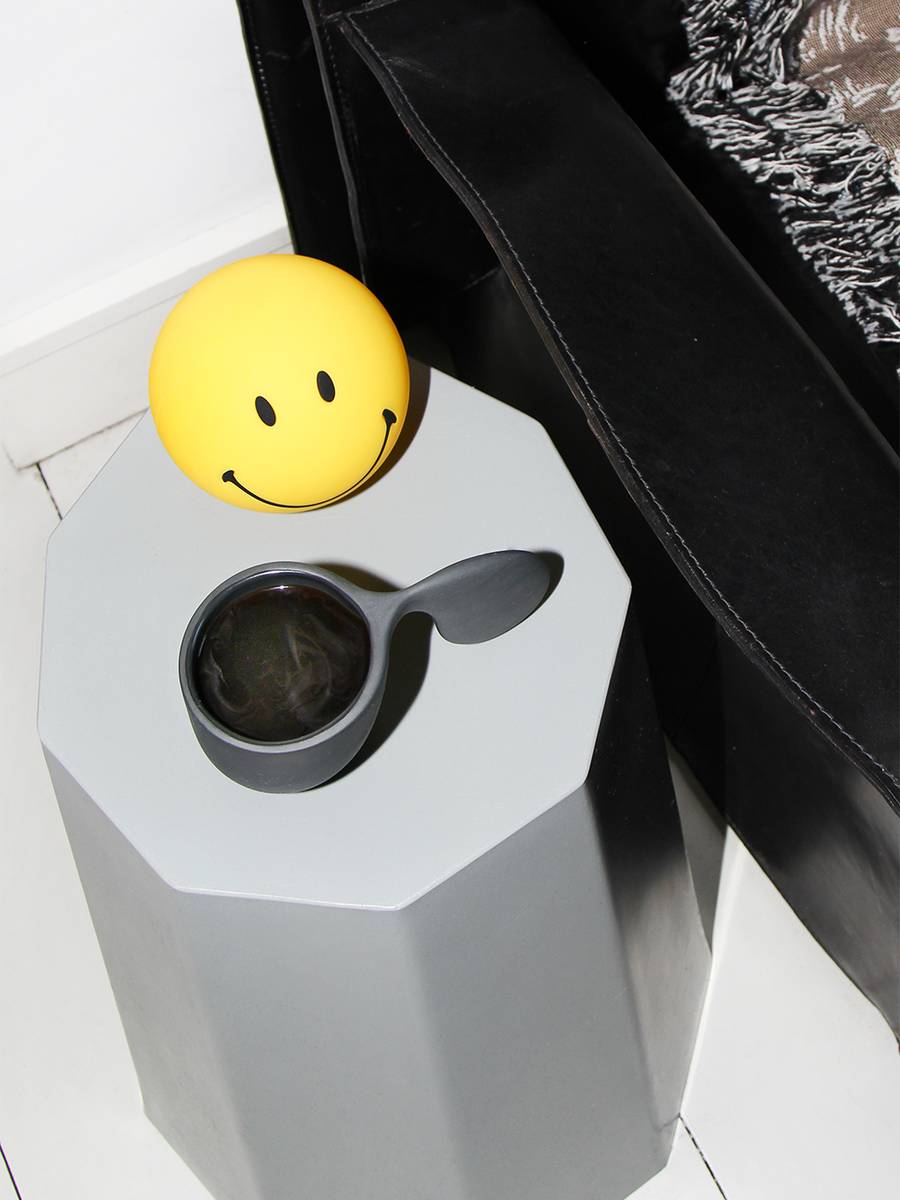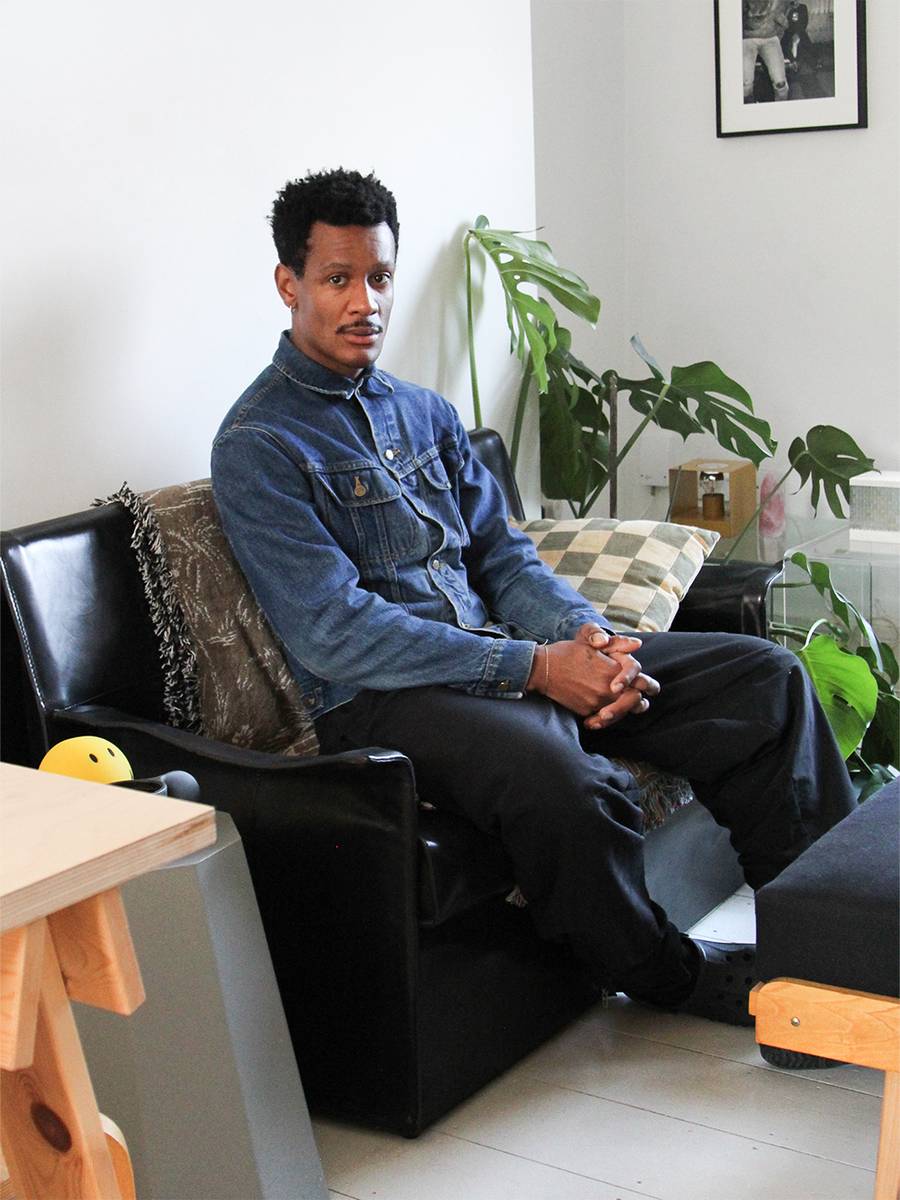 GH: What makes you happy?
LDG: Cate Blanchett asked for time as her Desert Island Disc luxury item, and I admit I rolled my eyes, but I have been thinking about it ever since. Time doing nothing and everything with loved ones makes me happy.
GH: Can you tell us about any projects in the works?
LDG: I am curating an exhibition which opens at Marlborough Gallery on January 26th, it's called Abstract Colour and looks at artists who use colour in their work to tell stories and express the emotional planes experienced while making. We are also working on a special edition of Did I Tell You? which will launch at the end of February.