Features
We catch up with the Better Gift Shop founder to talk Sneeze, Stussy, and staying inspired...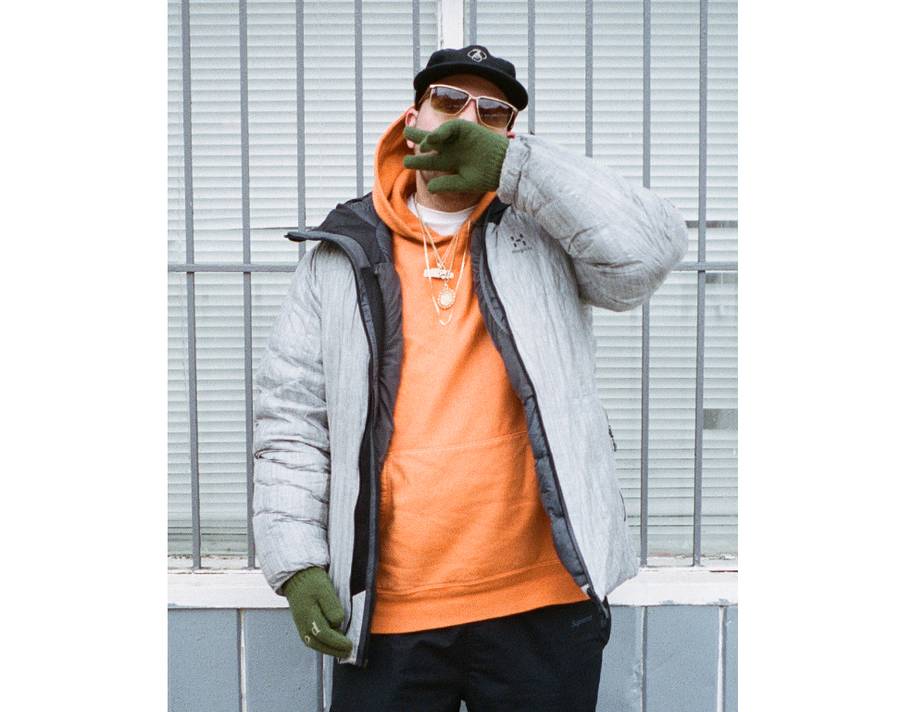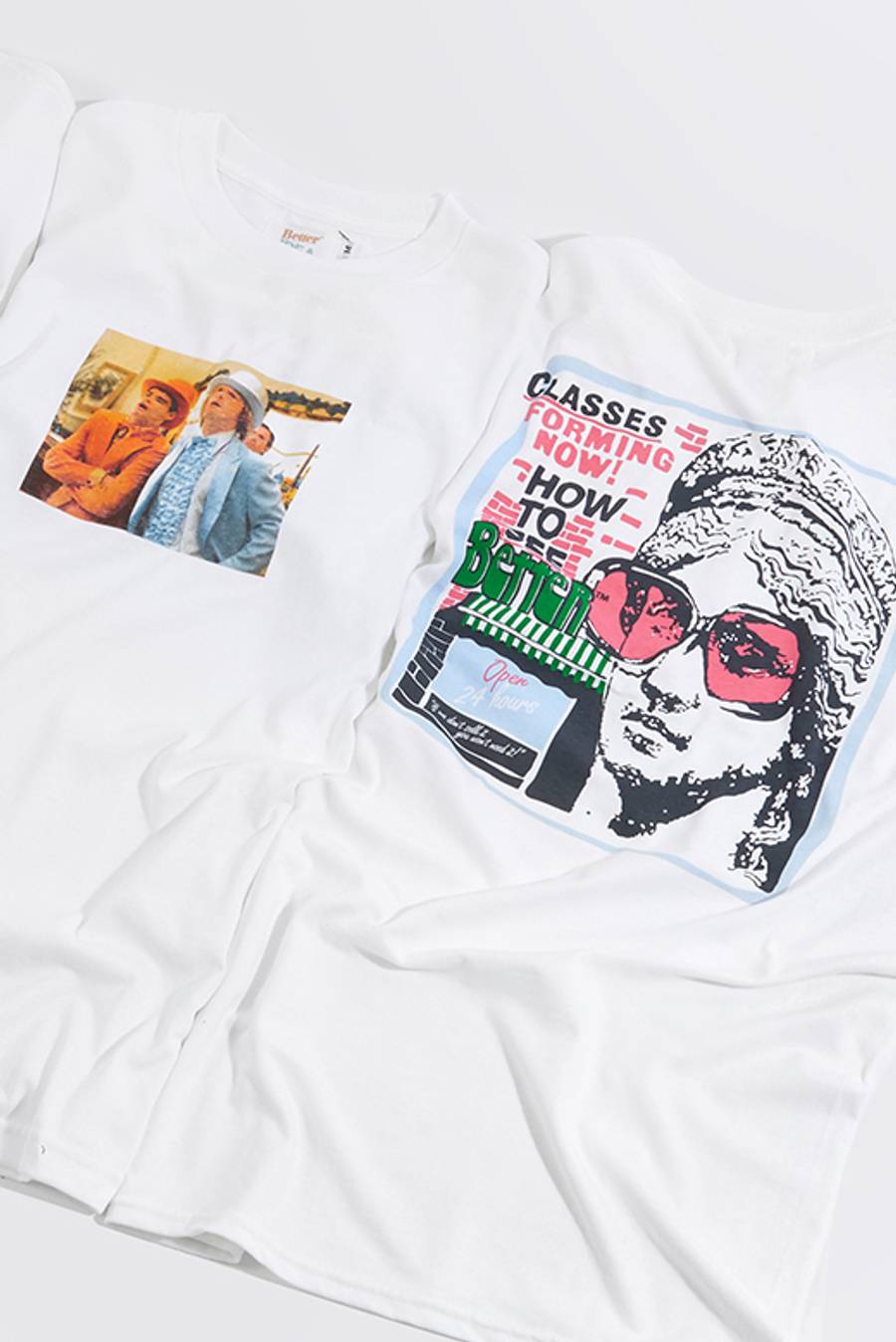 GOODHOOD: For people that don't know the brand, how would you describe Better in your own words?
AVI GOLD: In my own words, I'd say that Better™ is really just an extension of my thoughts, interests and ideas. Essentially more or less a platform to do all the things I've ever wanted to do. I've always really admired certain things that came before me and was so inspired to reproduce specific items in my own tasteful way, sort of like a nod to these nostalgic items and that's also what assisted in creating a functional gift shop.
A platform where we can reproduce things we love with the appropriate brands and parties involved, it's like in the early 90s Stussy did a Carhartt jacket in conjunction with Tommy Boy Records, I want to use that as the inspiration to create something similar under the Better umbrella and pay homage to that product or item but with our own spin on it and I'd say more or less that's what helps describe Better™. It's a forward-thinking brand that pays homage to the things we love but in a very tasteful and modern way. Also, I wanted to add that at a certain point I didn't want to be so front page, as a personality I wasn't comfortable with the brand being "Avi Gold", I'd rather be the personality behind a brand and that's what helped form, identify and describe Better™.
"I'VE ALWAYS REALLY ADMIRED CERTAIN THINGS THAT CAME BEFORE ME AND WAS SO INSPIRED TO REPRODUCE SPECIFIC ITEMS IN MY OWN TASTEFUL WAY."
GH: You recently switched up the name, from Bootleg is Better. What are the reasons behind this?
AG: There's a very strong reason for that actually, it's just when I started this thing it was really on some let's have fun and make t-shirts. I was re-appropriating graphics and ideas that were in my head for years and years but then as it developed into a thing I really wanted to create something that was WAY more original, wearable, not as niche and wasn't deemed as bootleg. The whole bootleg craze has become really irritating to me and almost like something that is completely unoriginal at this point. 
I didn't want to group my brand in the same category as people I don't necessarily respect and quite frankly I feel like I was capable of much more. Its also extremely difficult to jump the hurdles and achieve things I actually want to do with a brand that has the word "Bootleg" attached to the title, nowadays I'm thinking more than t-shirts I'm trying to work with bigger brands that I really respect and based on my experience a brand like North Face, Nike or even Arc'teryx would NEVER do co-branded product with a bootleg brand. I was happy to drop the Bootleg aspect and evolve into something Better, no pun intended.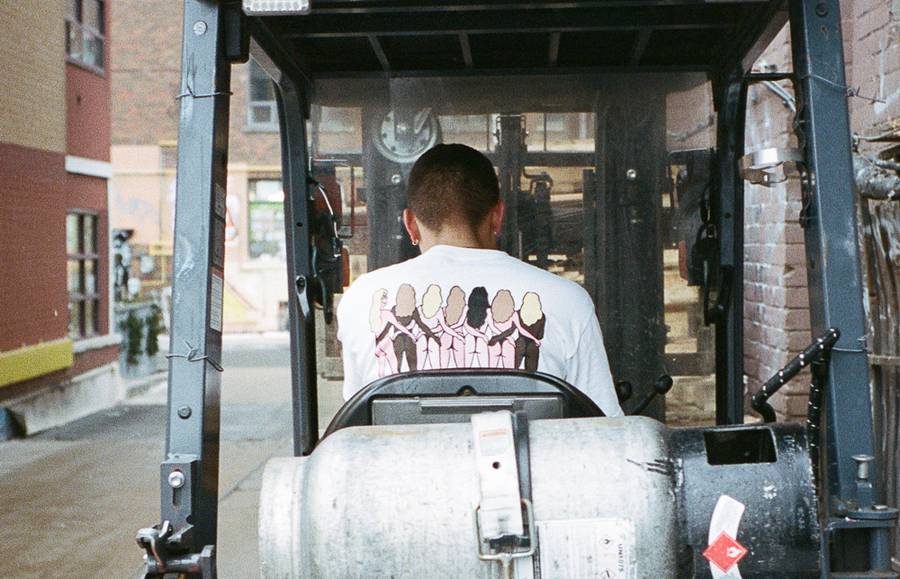 GH: 

Did you ever encounter issues with bootlegging graphics?

AG: I only ever encountered an issue once, which was with Buju Banton. His people sent me a direct message from his Instagram account and told me to stop producing the "walk like a champion talk like a champion" tee, I can't front I was kind of shook (laughs). What's epic is a day later they asked me to do a collaborative tee with them but it never ended up coming to fruition. I'm not surprised though because that t-shirt made it into the New York Times.

 
"WHAT'S EPIC IS A DAY LATER THEY ASKED ME TO DO A COLLABORATIVE TEE WITH THEM."
GH: 

What keeps you inspired?

AG: These days it's tough as I get older, but more or less it's usually the conversations I have with people that I look up to, these conversations often inspire me. It depends on the person but someone like Michael K or my friend Val or my other homey Post can be the driving force in inspiring me to keep me evolving and pushing the boundaries. So yeah more or less conversations or out of the ordinary experiences I have can become the mood board or butt of my jokes to keep me super inspired. I keep a lot of interesting people in my circle and do a lot of random activities like bowling, roller-skating and sometimes even random road trips. Travelling, driving around places I'm not from can always be a super cool experience and really inspiring! Oh and definitely females inspire me a lot, can't forget fine art too (laughs).
GH: 

You currently reside in Toronto. What does the city offer you?

AG: To be honest, lots of cold weather, good music and amazing West Indian food, and that's about it! Oh and some great fleece factories.
GH: 

What's in your headphones at the moment?

AG: Music is such a diverse thing for me; right now I listen to pretty much lots of Project Pablo, he's a really great producer and DJ out of Canada and we're slated to work on something together. Also listening to Pressa Armani which is one of the best rappers in Toronto to come out in a while, Daniel Caeser and still blasting Mobb Deep because I miss Prodigy so much. Also, I recently discovered Rezzett which I believe is affiliated with The Trilogy Tapes, I actually purchased their EP which is amazing...
GH: 

You were instrumental to the start of Sneeze mag. What's the most memorable or biggest interview/piece of work you have done for the brand?

AG: I'm still involved with Sneeze Mag. Hmmm such a tough question but it's a tie between working on issue 6 with Rammellzee and issue 7 with Supreme. The Rammellzee thing is very special to me because he was an artist I admired, loved and respected and my memories of working with him and Nic (owner/Mr.Sneeze) during that process was really unique and somewhat difficult to execute. Especially since Ram passed away shortly after, I had a chance to go to his house and see our interview framed in his living room and I know its cheesy but that was really touching for me. Like I said the process leading up to the published interview and the experiences after could never be matched.

 
GH: 

If you had the freedom to interview anyone in the world, who would it be & what would you ask?

AG: Most likely Larry David and I'd be afraid to ask him anything! (laughs).
GH: 

If you could collaborate with any brand, who would it be?

AG: At this point, I'd say Arc'teryx, Nike, Vasque, GORE-TEX and The North Face. They're the brands that I wear almost every day and I appreciate their level of design, attention to detail, and the fact that they're all extremely timeless.
GH: 

What does the future hold for Better?

AG: We're slated to open our very own retail Gift Shop this spring in Chinatown Toronto, which is one of the last real parts of the city. I'm really hoping to use that a platform to activate retail as an exciting thing and get consumers excited to actually leave their houses again. Also, I'm going to predict that the future holds a lot of natural progression and more well-made garments, something other than a t-shirt. Hopefully more special projects with big brands and companies, only time will tell.